- style -
Raf Simons Fall 2015 Menswear: A New Look For A New Generation
The superpowers we have when we're young and oblivious.
01 . 22 . 15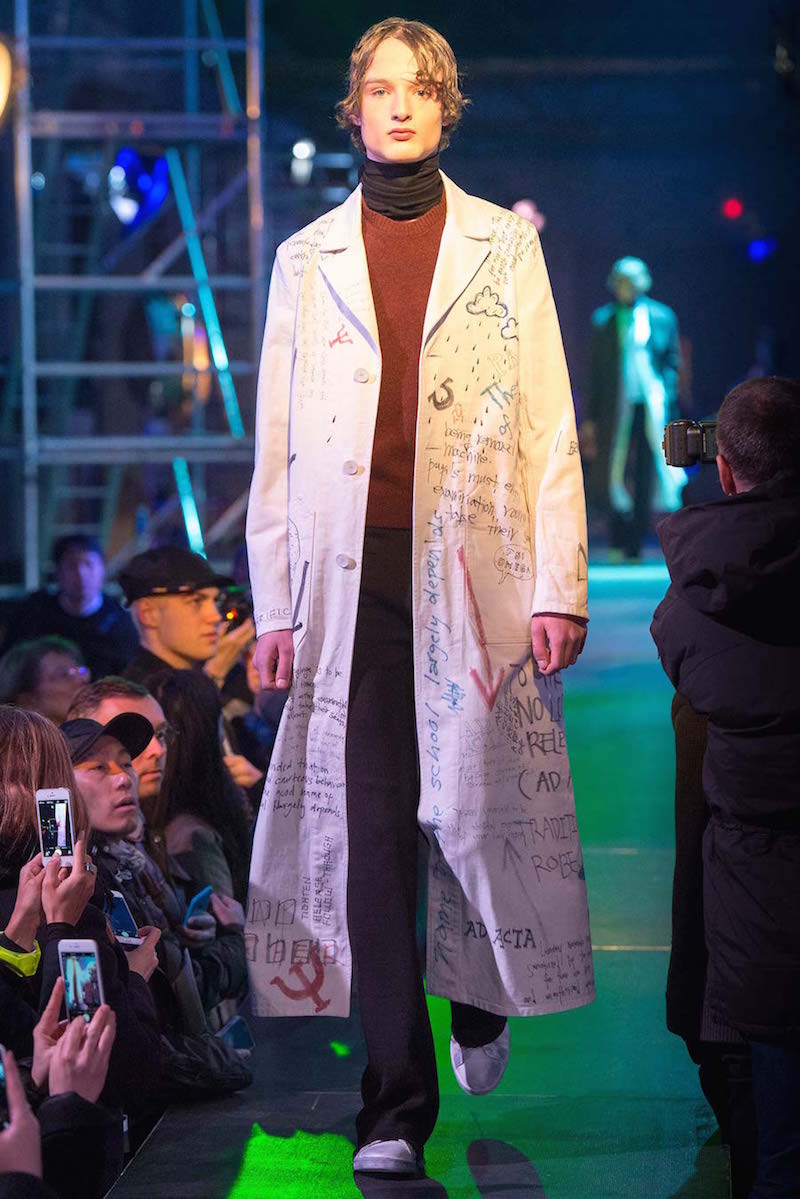 Raf Simons is a brilliant visionary and continued to live up to this title at the presentation of his raw Fall 2015 men's show in Paris.
What I detest most about attending runway shows is the bizarre hierarchy that festers with row seating and the embarrassing thing it makes some do. "Excuse me Ms. Is this your seat? Can I see your invite? Yea you are standing. Get in the back," says a flustered and starving PR girl.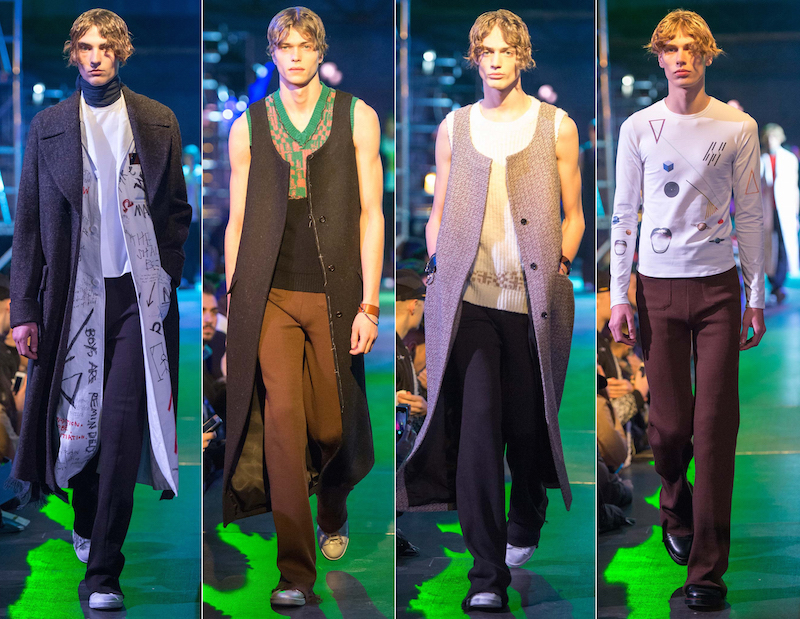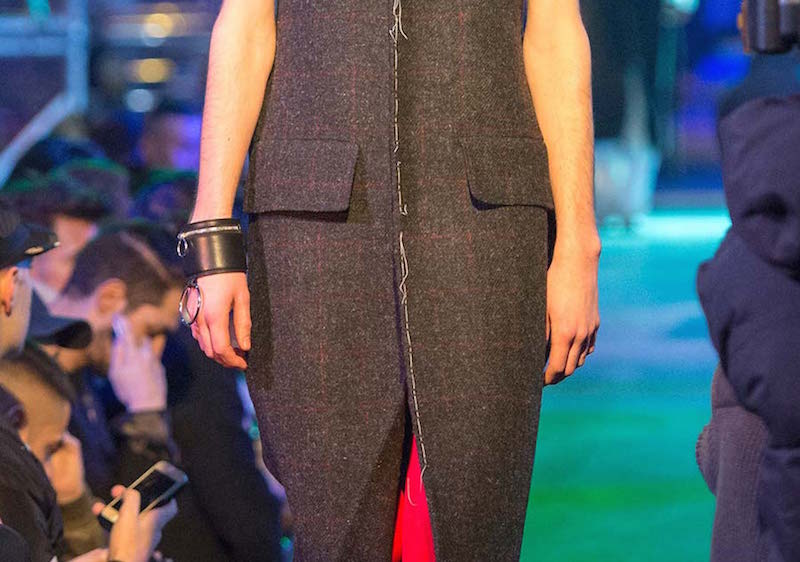 Simons deleted this idea (seating chart, what seating chart?) as he had the entire audience and photographers stand anywhere they cared to for the duration of the presentation. "Youth on a pedestal." Was how Raf Simons described the staging of his show, with its catwalk raised high above the crowd. It is about the clothes after all right?
Dior's couturier continued his exploration of youth culture with the fall 2015 collection, focusing on a kind of prissy hazing. Or as Simomons' refers to it "baptise"  – a Belgian rite of passage, where a third or fourth year university student would welcome the first years by making them do dares or tasks all while wearing a lab coat. How Martin Margiela of them. Which actually proved to be another significant influence, taking form in felt in gilets that went from meticulous tailoring to a disarray of shabby hems.
The collection took shape as narrow sleeveless trench coats, patent jackets, gently flared trousers, checkered wools, sweater vests, papery jackets, outerwear with ragged, torn hems and upholstery-like tweeds took to the runway.
Overall, brilliant and chaotic.