- style -
Strange Bedfellows Invade LCM
#PAJAMAgoals
01 . 09 . 16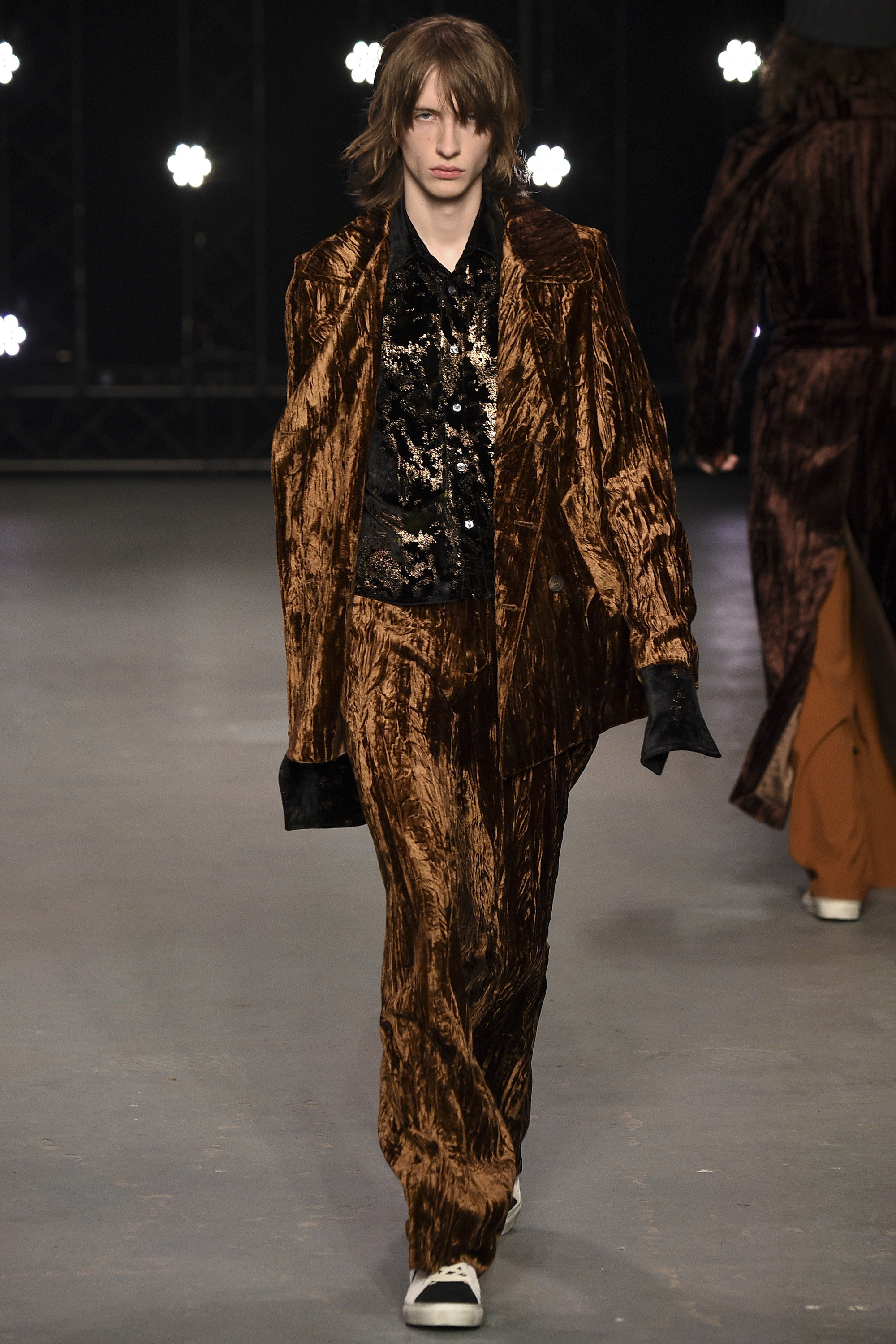 The London fashion showings are never an underwhelming affair. And this year the London Collections Men Fall 2016 shows certainly were attention grabbing.
Models at Topman Design took to the runway in soft and shimmering '70s wares, displaying a rare form of excellence in continuing to produce indigenous prints that don't read stale.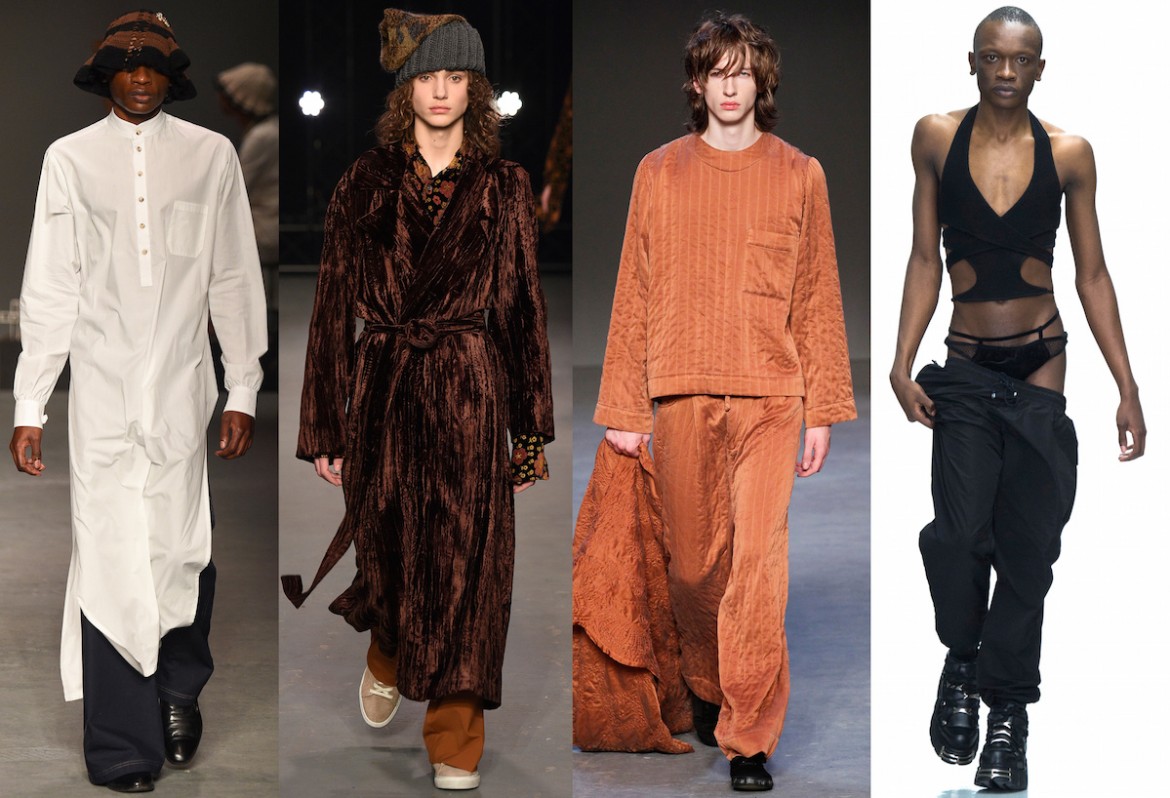 Painstakingly beautiful interpretation of a drag-edy East London club kid, presumably set in the middle of a late night rave edited by the institution of high fashion, but like I said — never underwhelming.
Through all of the luster and pomp, we noticed the first trend of the season emerge, strange bedfellows.
A feminine and fearless look spilled forth at Topman Design, MAN, Craige Green and Nasir Mazhar. Nubby fabrics, floppy velvets, pajama-like pants, and silk bathrobes that seem to beckon those unbecoming bedfellows we all know and lust over.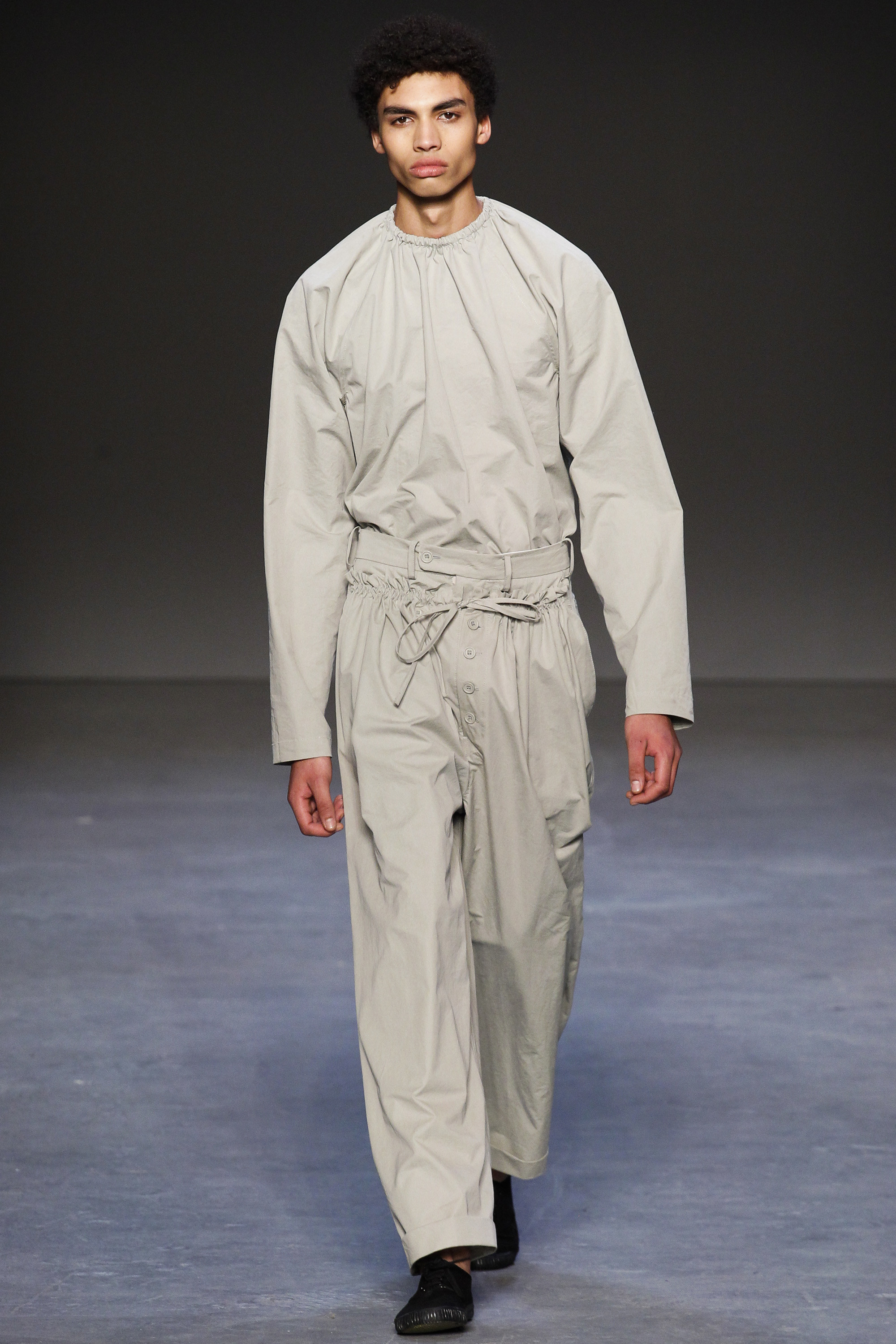 It's a kind of grungy and posh lounge lizard look that a guy would rock on a Tinder or Grindr date that was destined for an evening spent in the sack, and a morning spent praying he forgets most of his wardrobe at your place as you pretend to be a sleep.
YOU MAY ALSO LIKE 
THE 15 MENSWEAR TRENDS OF 2015
4 THINGS GUY'S DO TO THEIR LOOK AFTER A BREAK UP