- style -
The Adolescent Male Bedroom: Now Trending At #NYFWM
Get sloppy.
07 . 16 . 15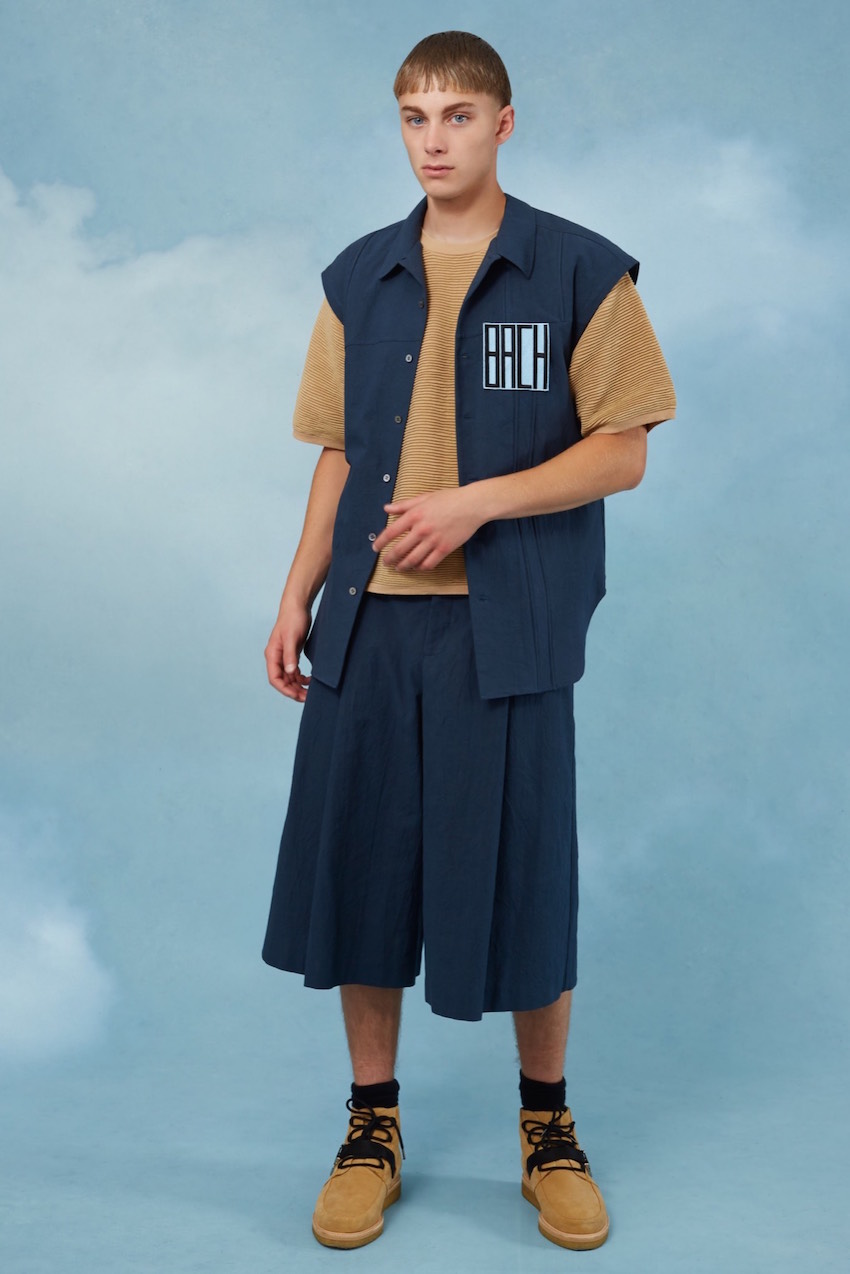 Where do you go to purchase new clothes? Zara? Topman? Or maybe you're an e-shopper. If #NYFWM is an indicator of anything, it's that the only place you will need to go to attain new clothing for Spring 2016 is the nearest teenagers bedroom. Sounds dirty and a bit strange? Well it should.
The contemplation of the adolescent male bedroom is trending at #NYFWM. A particular streetwise panache, but I'm into it. I'm a huge proponent of a relaxed silhouette. I'm loving the fact that pant legs are getting wider and wider and clothing is being shows wrinkled and crinkled. Where was this look when I was in college?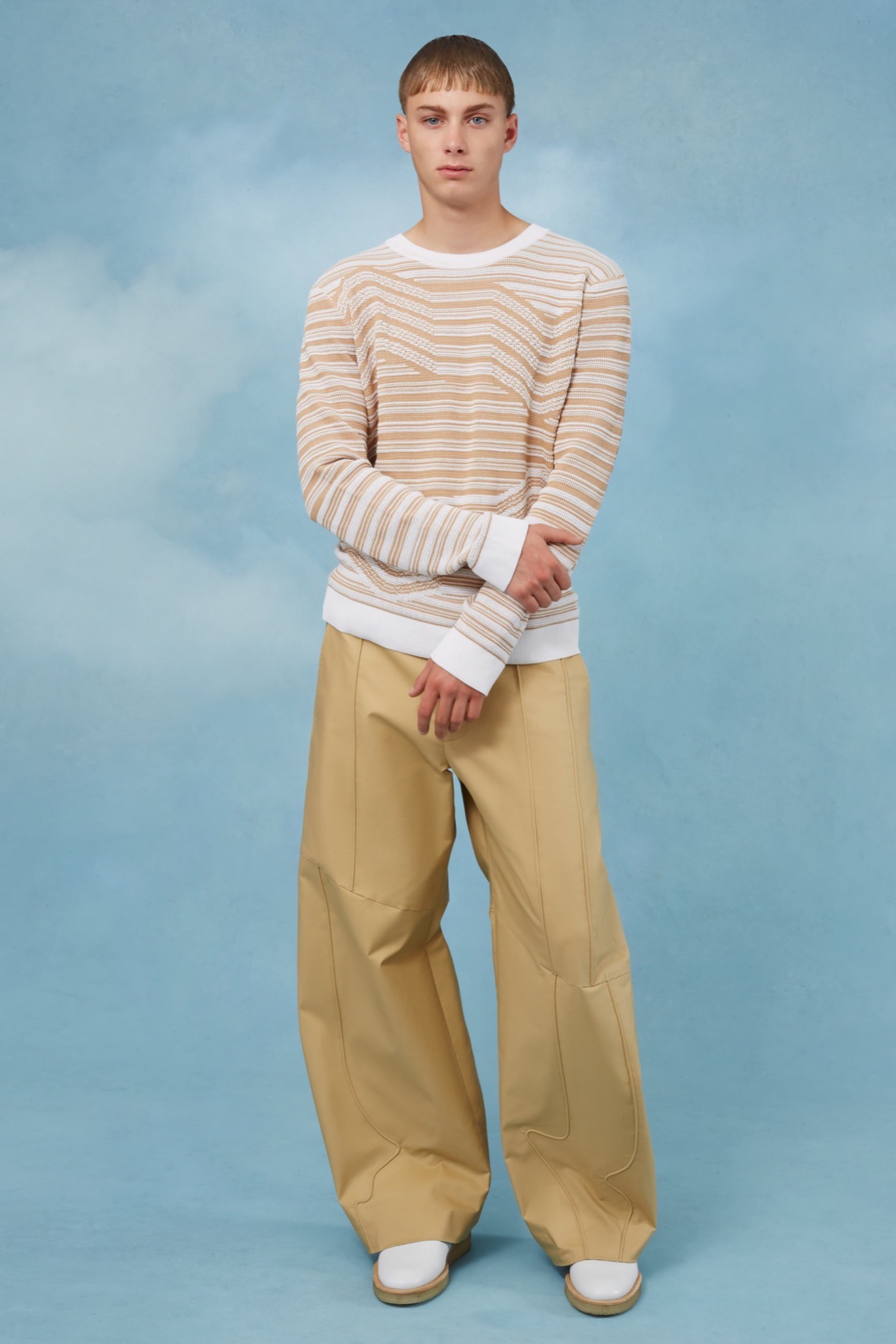 Long pleated shorts, super-voluminous, wide-leg pants and shirts stitched to suggest wrinkles Opening Ceremony's riff on Spring 2016 attire. But OC's messy boys have brains. The brand took part in classical music, name-checking with the likes of Beethoven and Bach. Logomania never looked so good.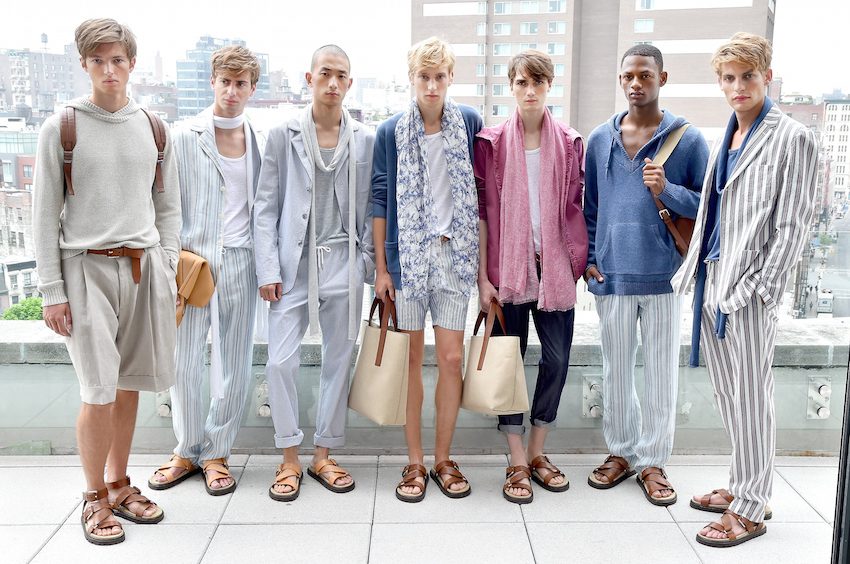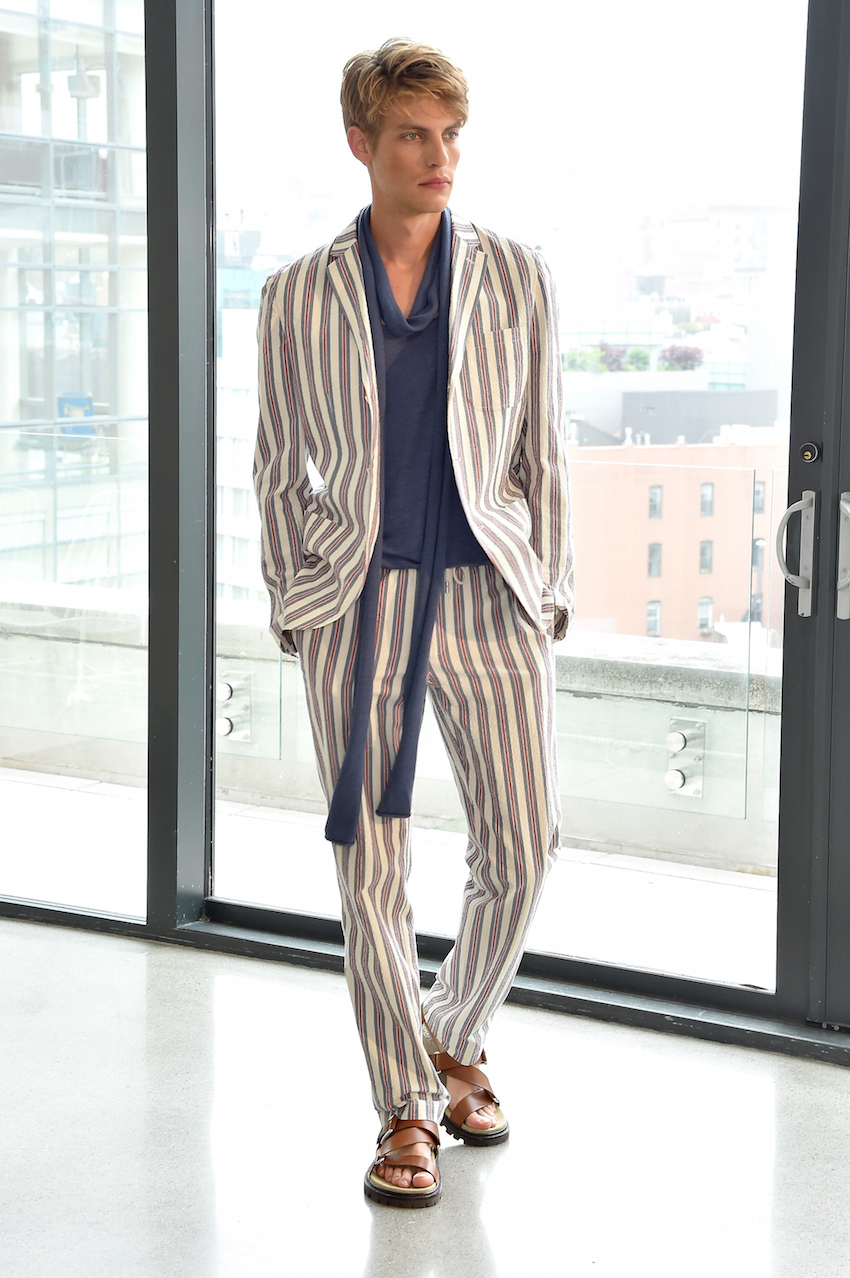 Michael Kors turned out classic men's wear pieces done in an ultra relaxed and youthful way. The spring collection, which featured overly voluminous pants, relaxed striped suiting and oversize jackets, was anything but business-y. Long, Isadora Duncan-esque scarves, the kind Keith Richards and Steven Tyler would drool over, were served up on in a number of colors and textures.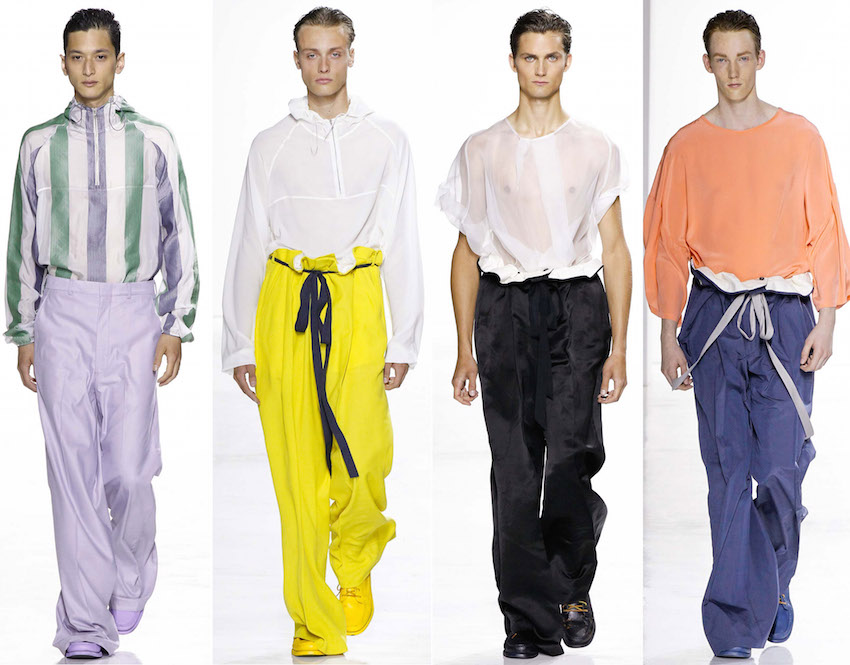 Duckie Brown turned out an interesting take on a adolescent favorite, "jeans and a T-shirt". But Duckie Brown's Steven Cox and Daniel Silver are never that obvious. So on tap was nipple-baring organza tops and gigantic pants with paper-bag-waist pants trailing ribbons.
Gentlemen, stow away your irons. And may the messiest boys win. (I'm not really sure what they win. I just wanted to sound like Rupaul for a second.)
 – YOU MAY ALSO LIKE –
SUITED UP AT NEW YORK FASHION WEEK MEN'S, DAY 1
GET YOUR MIX ON: NEW YORK FASHION WEEK MEN'S STYLE