- style -
A Retro Look And Leopard Print Shoes At #NYFWM
Riding the retro wave today.
07 . 16 . 15
Days during #NYFWM are full of decisions. Like should I or should I not eat a cupcake for breakfast? Is having a second glass of champagne before 2PM really bad? What the hell will I wear today? Is it bad to go for the obvious white uniform?
White is the uniform of summer. There's no denying it. This we know, love and sometimes get a little bored of. Don't get me wrong I love me an all white look. But you have to admit, sometimes when you see it on the streets of NYC it is less fresh and more dull. Since this morning I was so tired and it was so morning that my eyes were still closed, I thought why not go for a look I can actually see in the darkness of my bedroom. So it came down to a white tee and jeans or a neon pink blazer and cobalt blue trousers.
After I opened my eyes about half way I decided to take my simple white tee and matching jeans and jazz them up by adding a cool retro flare. So I turned to a pair of vintage blue paisley print suspenders I picked up in Florence and styled it with a straw hat from Topman. Then I brought the retro look back to the age of Instagram and added a pair of Leopard print shoes. You can take the boy out of Long Island…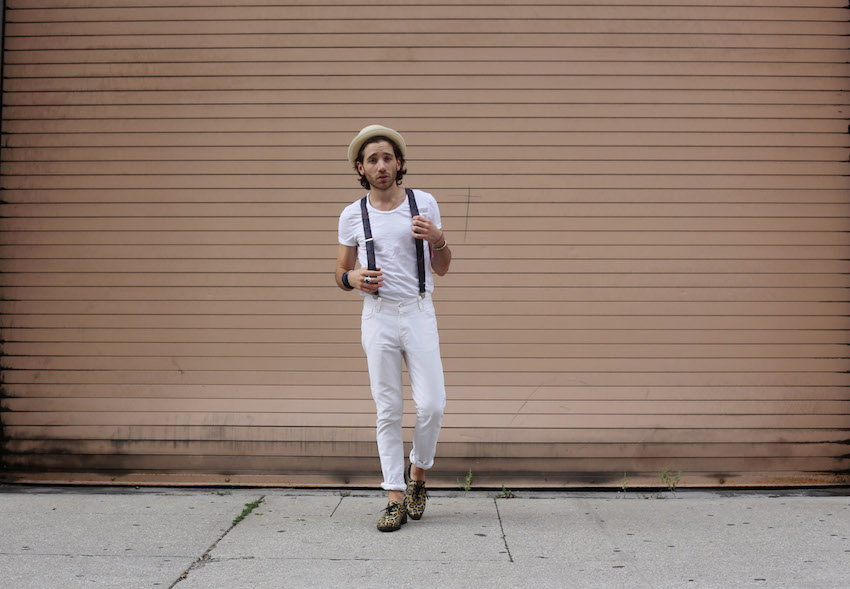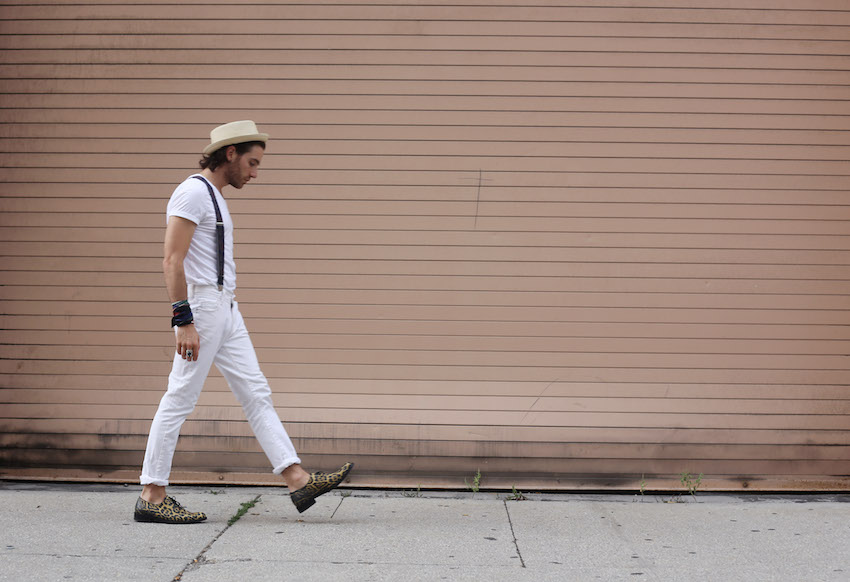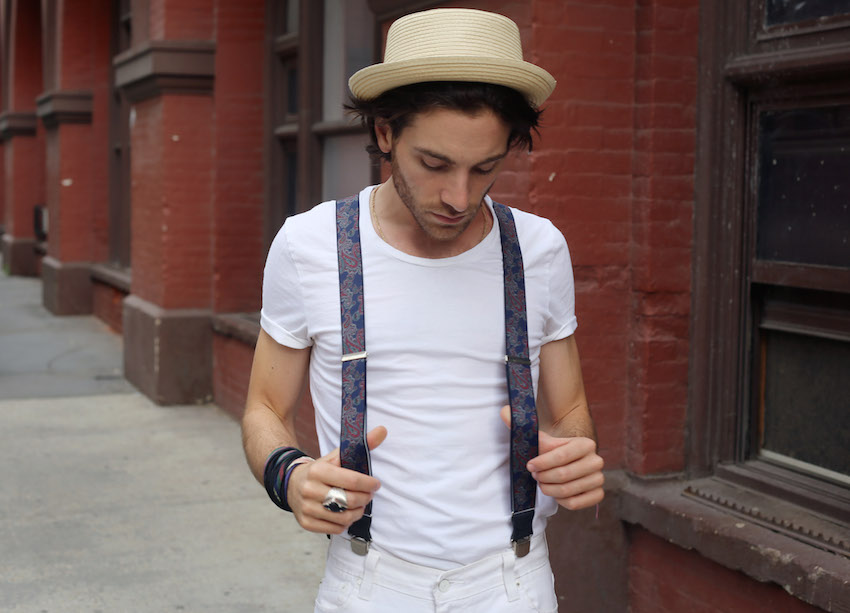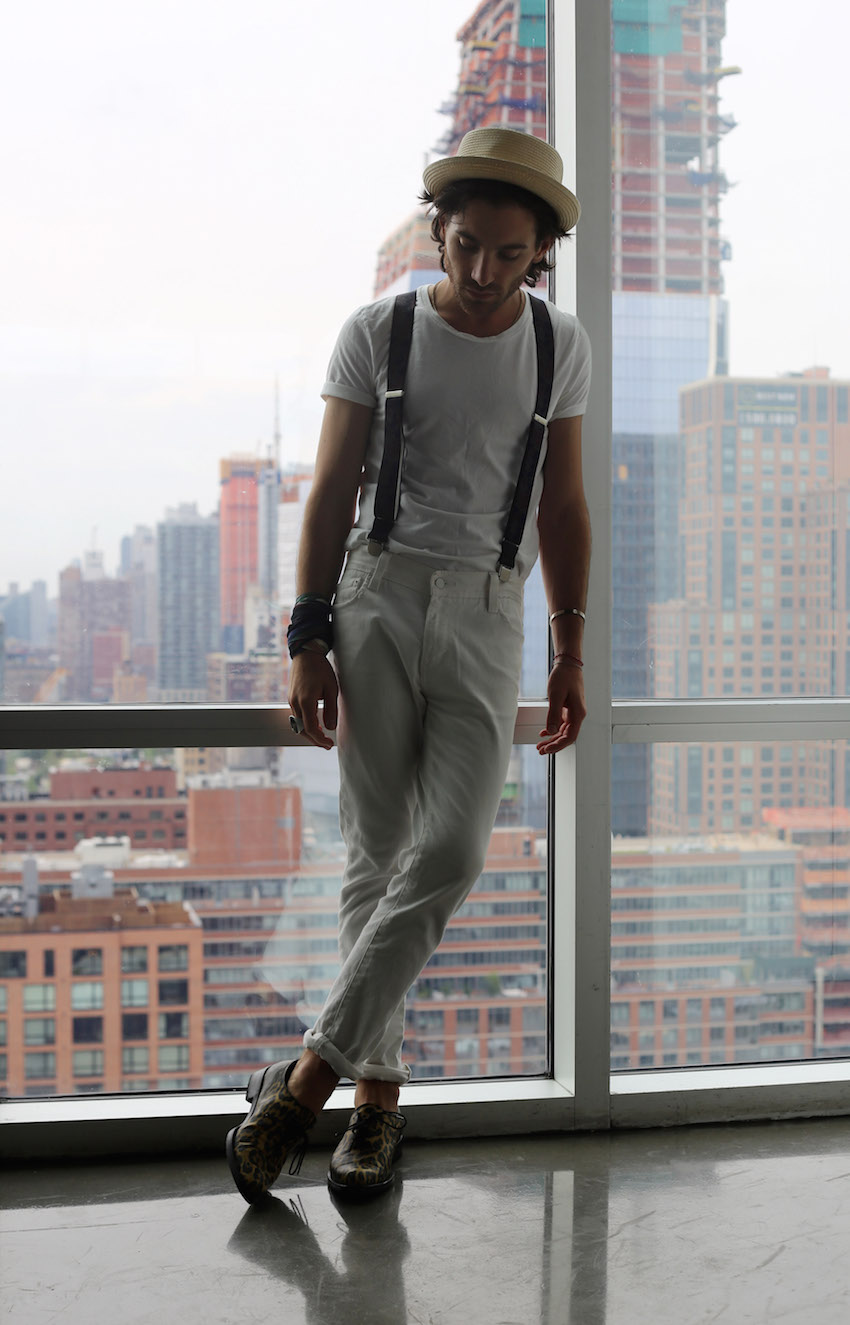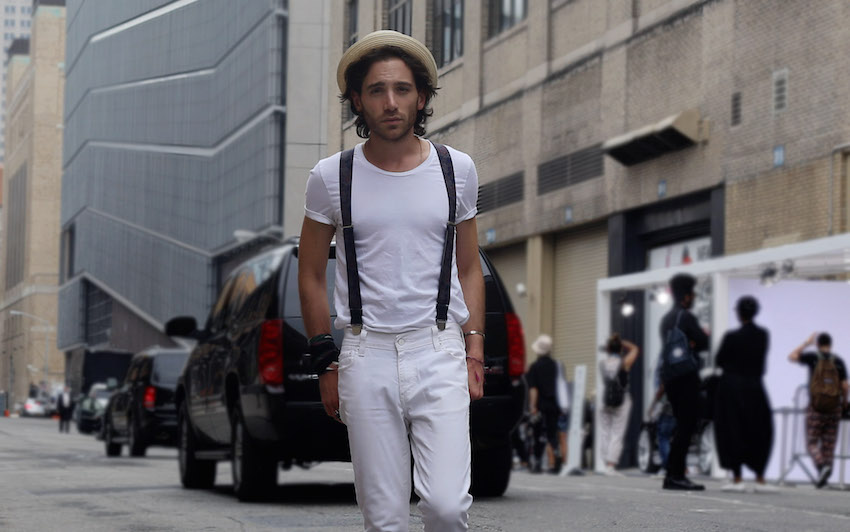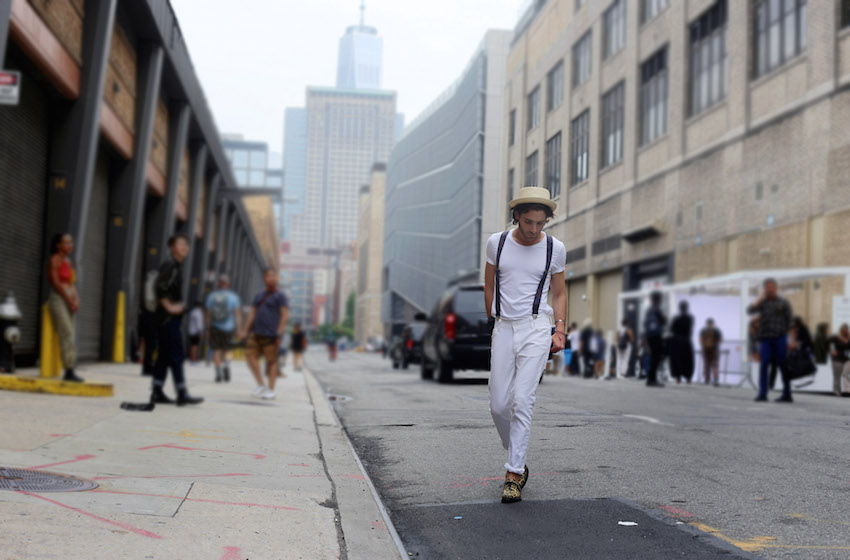 (Look: Topman/ Suspenders: Vintage/ Shoes: Givenchy)
 – YOU MAY ALSO LIKE –
SUITED UP AT NEW YORK FASHION WEEK MEN'S, DAY 1
GET YOUR MIX ON: NEW YORK FASHION WEEK MEN'S STYLE