- style -
The Camel Blazer, Part 1
Dressed down.
02 . 08 . 16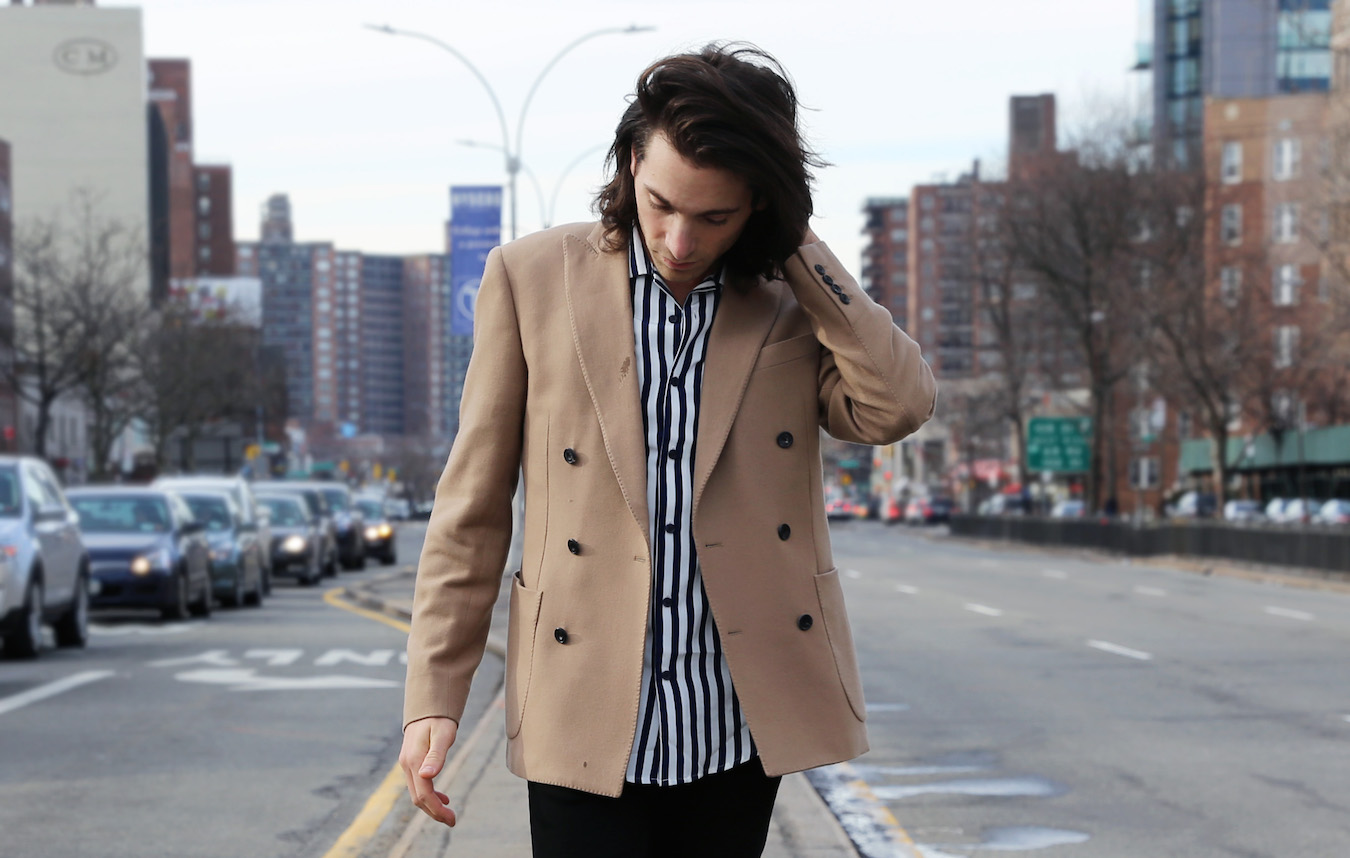 The camel blazer is a timeless piece that is polished and classic. The great thing about investing in the a double breasted camel blazer is the versatility of the look. It's a look that is more flexible then Jane Fonda's thighs.
The double breasted camel blazer came into popularity in the 1920s. Then it went MIA for a bit and returned to popular culture in the early 1980s, when lapels were wide and shoulders were big and John Travolta was idealized like Kylie Jenner.
Things I love about the camel blazer: I appreciate the fact that it's not a camel coat, which is becoming too much of a mainstream look as of late if you ask me. When it becomes a staple in Kanye's sartorial look, you know it's time to put the look to bed. I also love the boxiness of the blazer and the lush, neutral tone.
This week I will show how to both dress up and dress down the dapper, cream-colored blazer. Here I am dressing down the look with a bold stripe shirt, black skinny jeans and white low top kicks. This look is less Travolta and more lost surfer boy in the city.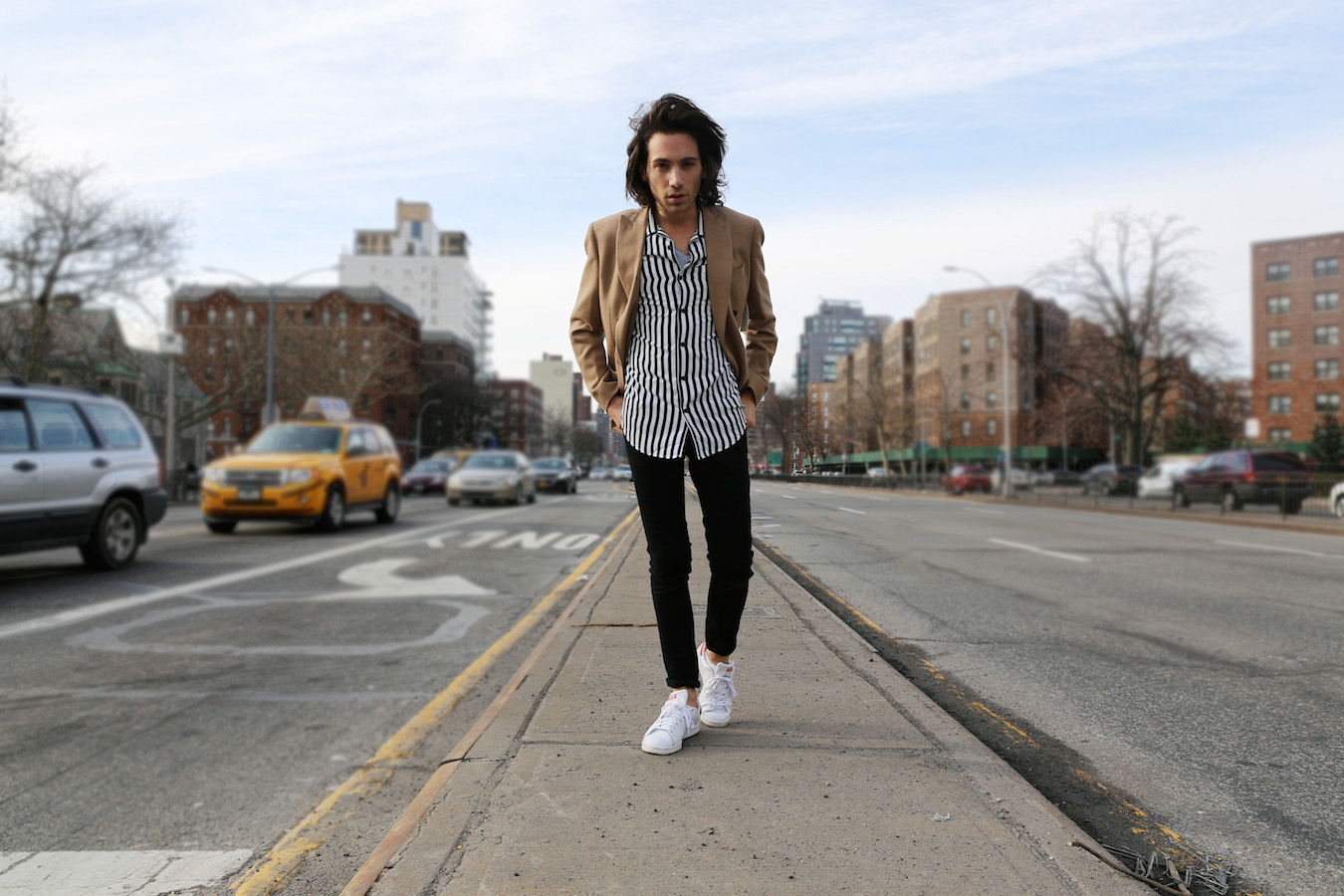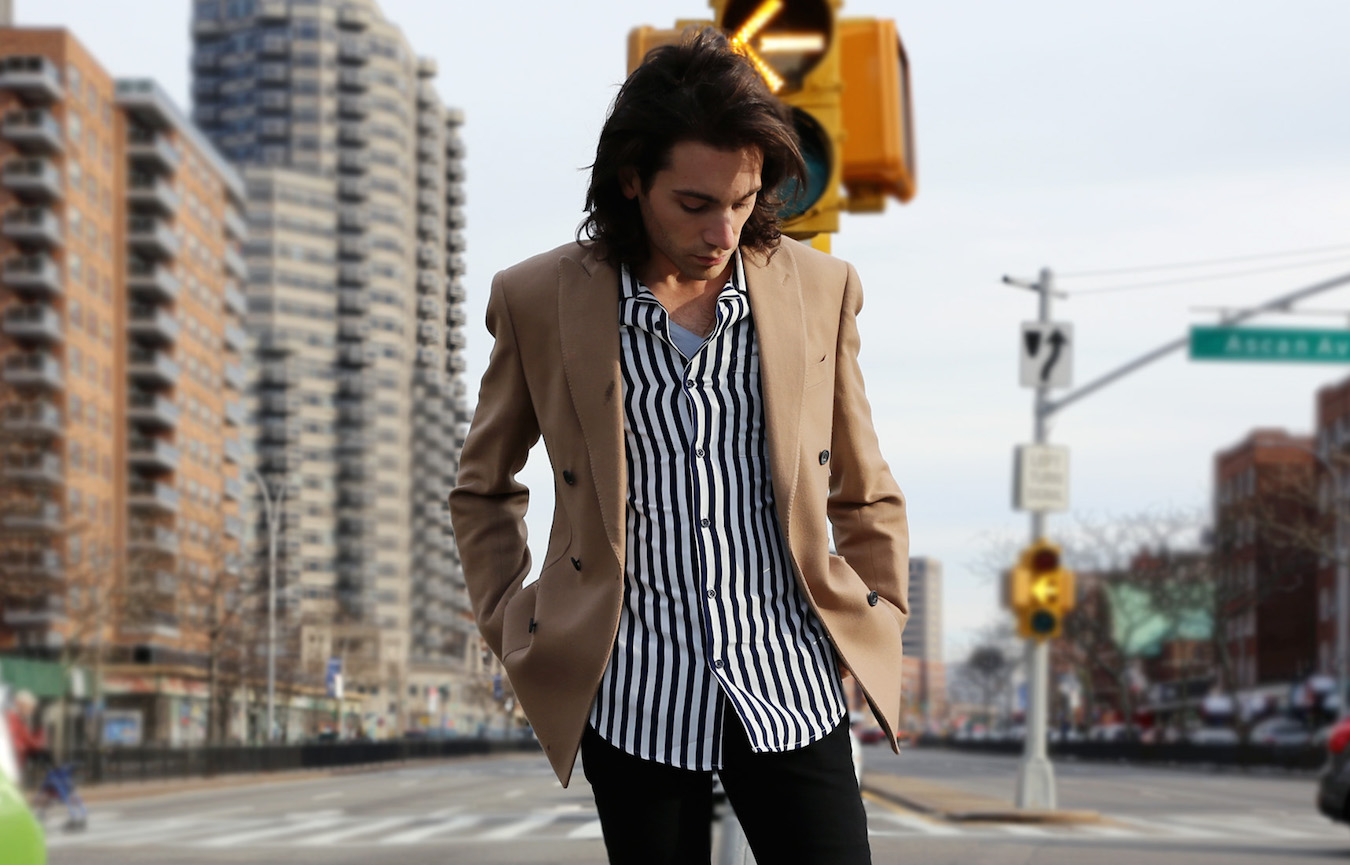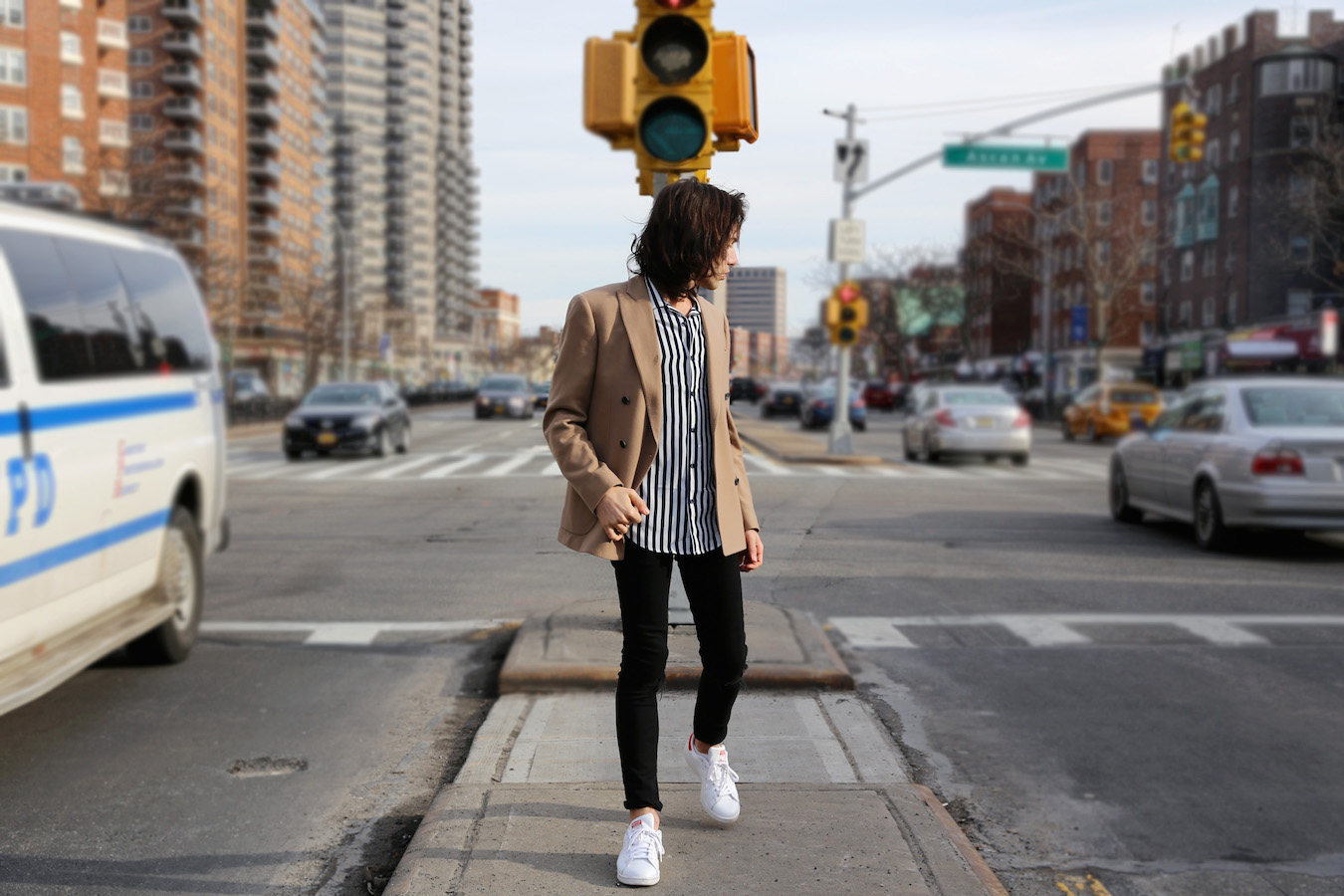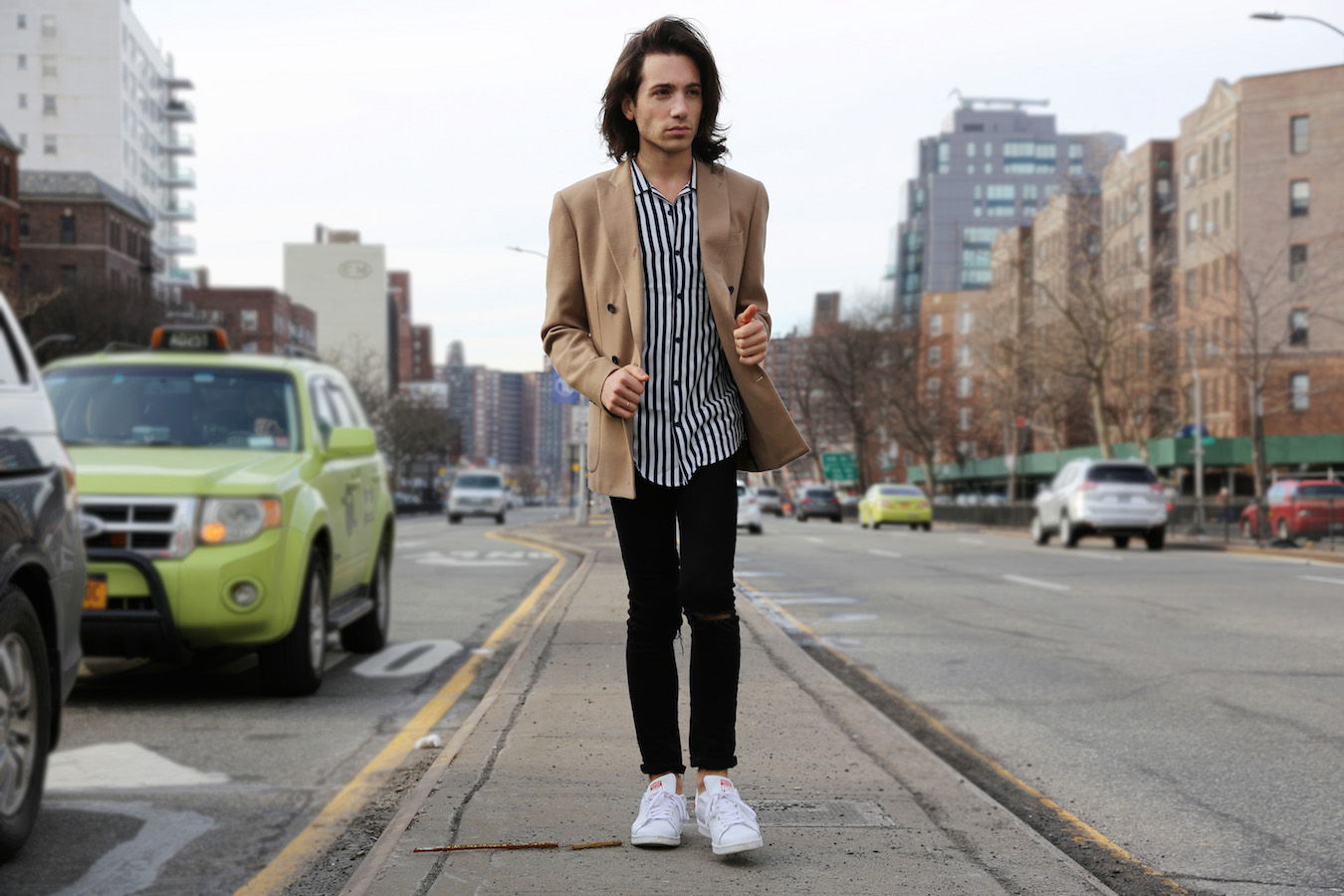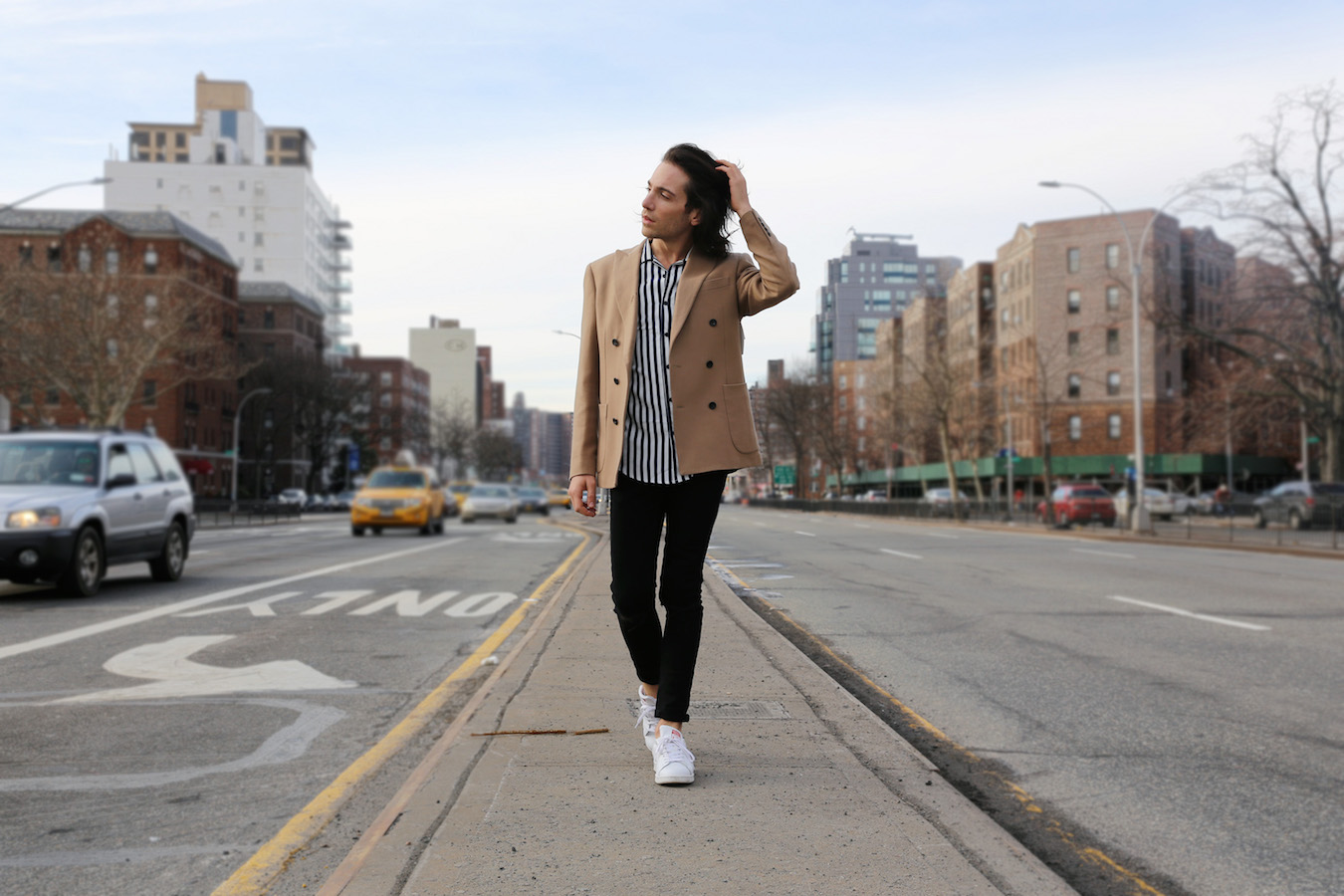 (Blazer: Hardy Amies/ Shirt: Topman/ Pants: Levi/ Shoes: Adidas) 
YOU MAY ALSO LIKE 
6 THINGS WE'VE ALREADY LEARNED FROM NYFWM