- style -
Trying The Pharrell Look: A Pink Coat
Because I still don't quite understand how to get the 'London look'.
03 . 23 . 15
Pharrell Williams is many things. Chief among them, I believe, he is a style icon – I mean he is receiving the CFDA Icon Award this June. He pushes fashion boundaries wearing SpongeBob SquarePants onesies, shorts as eveningwear and really, really big hats. But my favorite of Pharrell's sartorial choices came in the form of a bubblegum-pink Céline women's coat from the Fall/ Winter Collection 2014.
It's the kind of coat that answers the age old question – how do you bring a smile a New Yorkers face who's speed strutting down the frozen winter streets of Manhattan?
Today might present the question, with this sliver of advice: if you're ready for your tank and light knits but find that it's still a bit cold and you haven't quite recovered from that biting snow storm last week, why don't you make like Pharrell and wear a killer pink womenswear coat?
Here I did it with a pink women's coat by DKNY paired with a matching knit, white Versace jeans and suede boots (because the snow finally melted and it's safe to wear suede again) but I'm sure you can come up with something more interesting.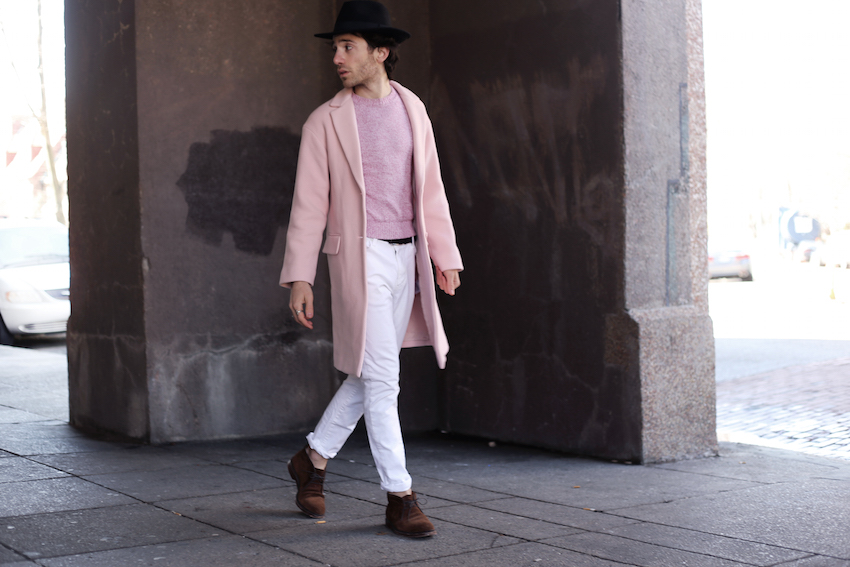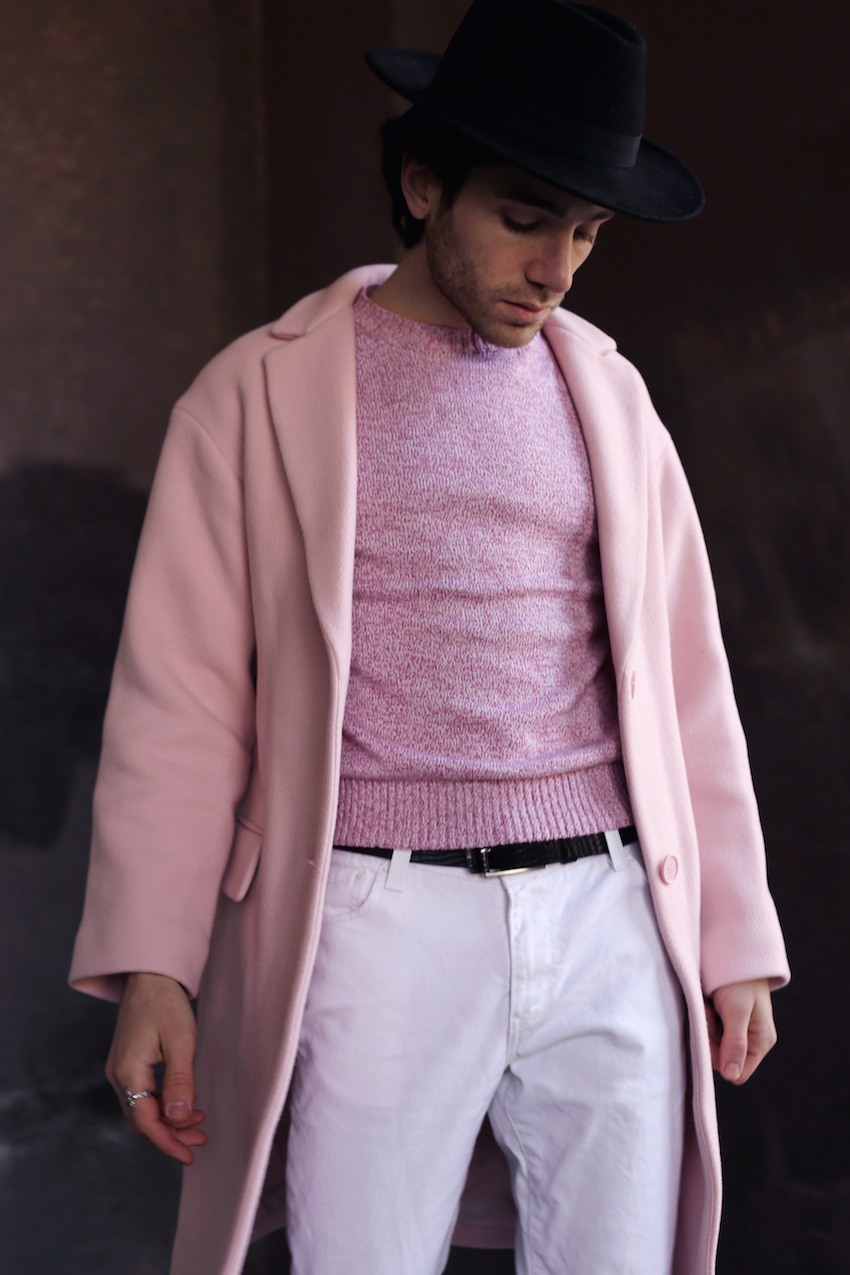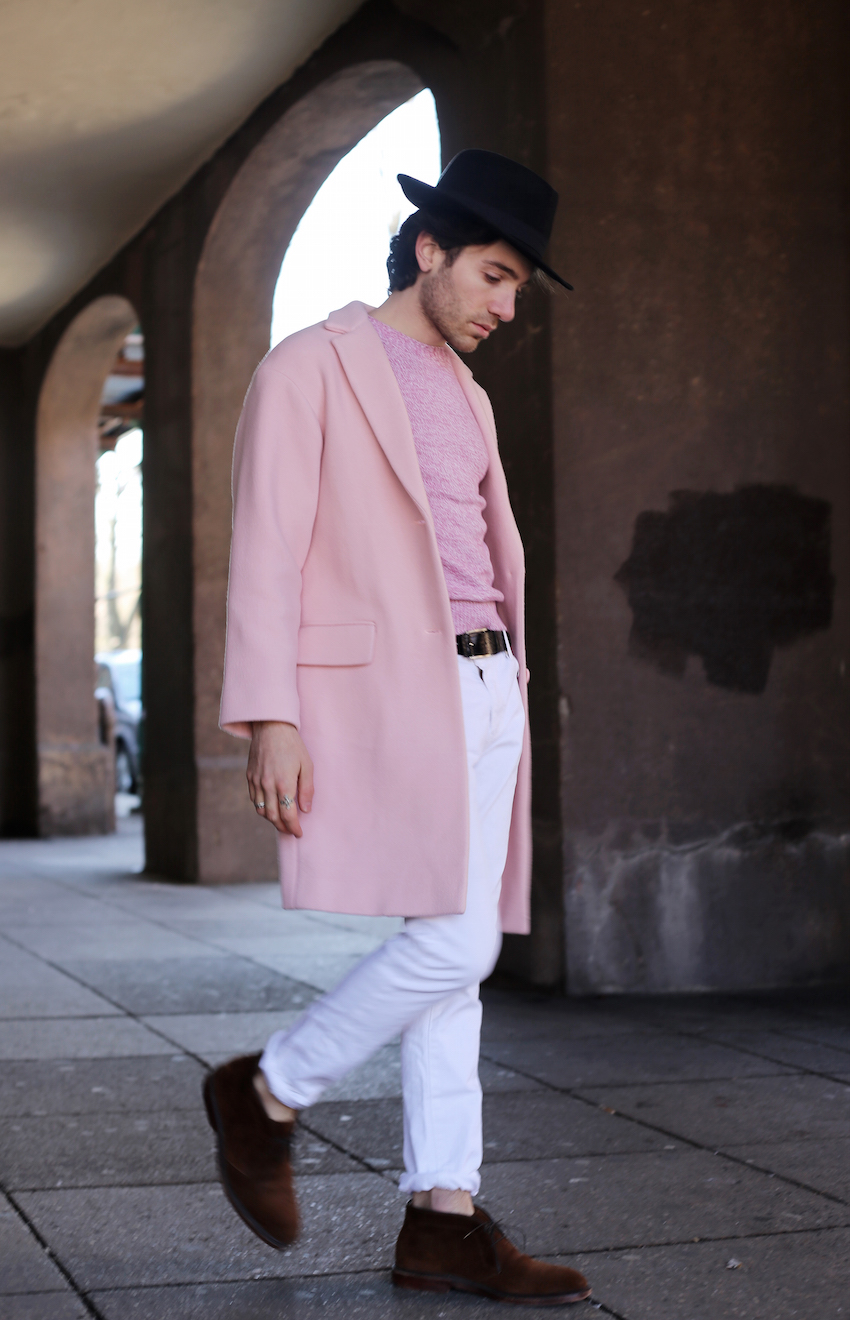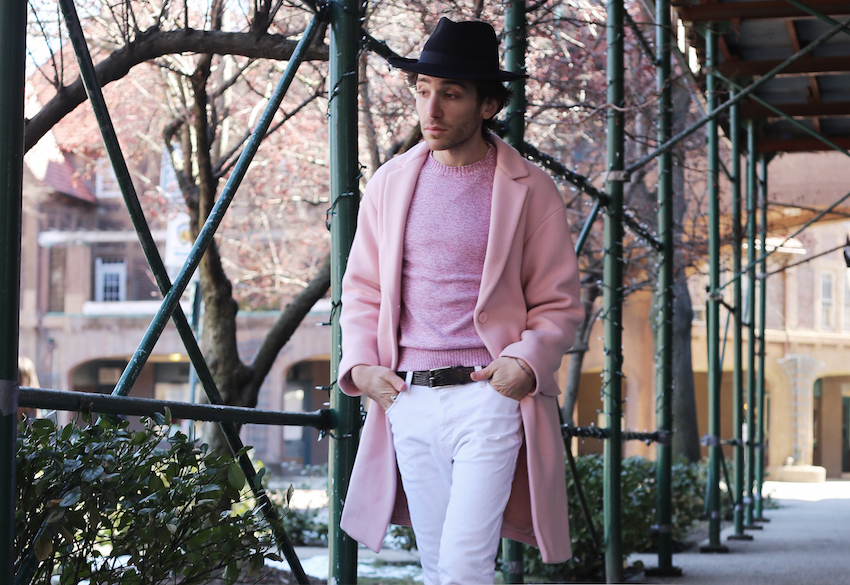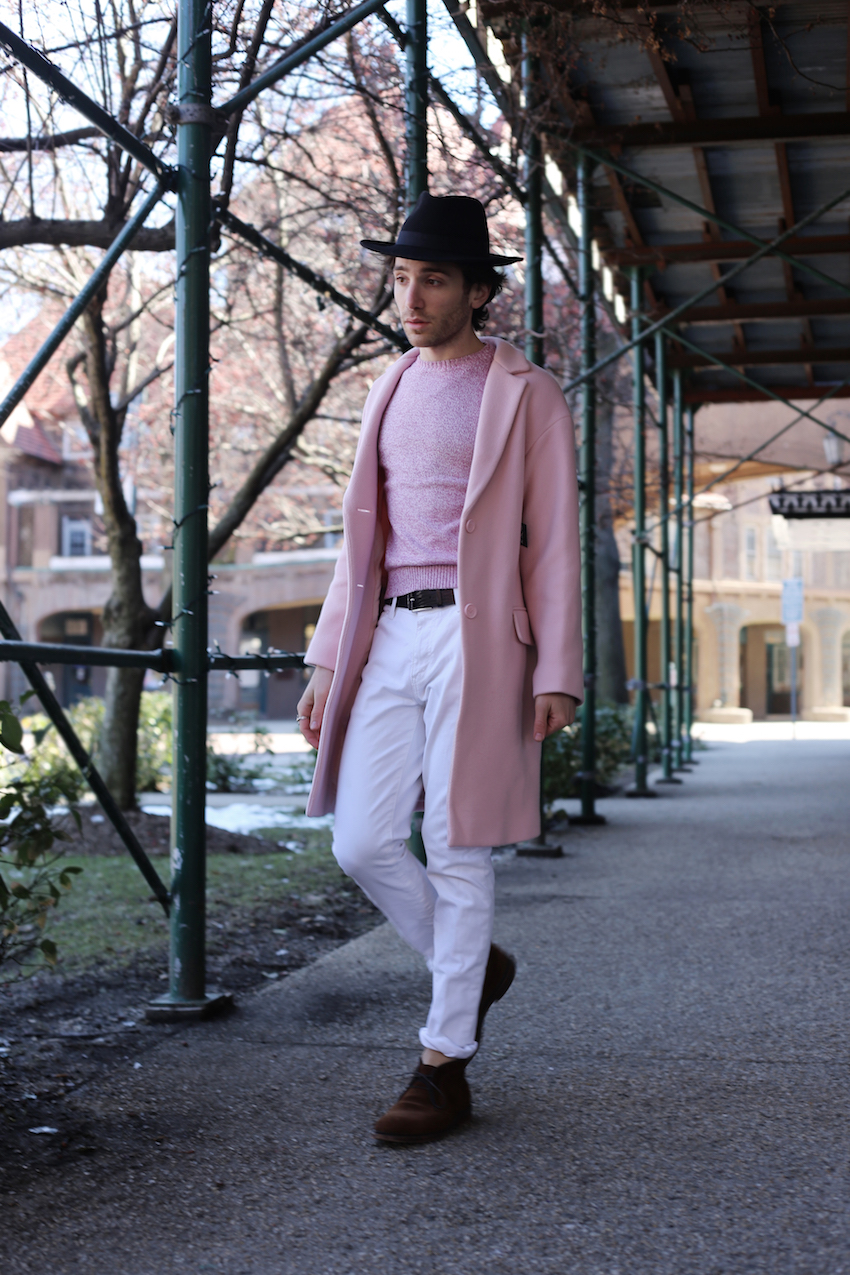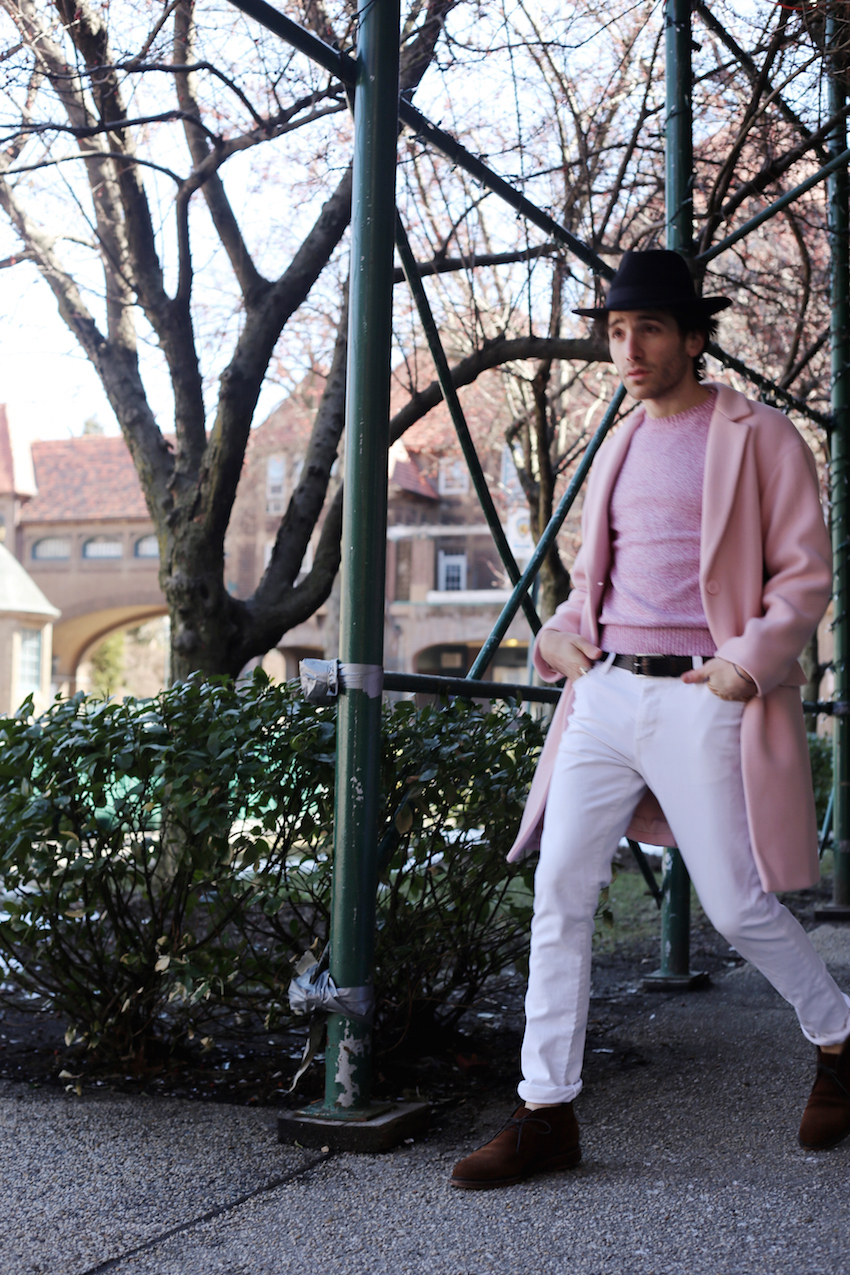 (Coat: DKNY/ Knit: MOFFAT/ Jeans: Versace/ Shoes: Alden/ Hat: Robert Geller/ Sunglasses: David Yerman)   
– YOU MAY ALSO LIKE –
 BIRKENSTOCKS ARE BACK FOR SUMMER 2015