- style -
3 Ways To Make A Pastel Suit Feel Fresh-2-Death
Here's three reasons to consider a pastel suit this season.
04 . 16 . 14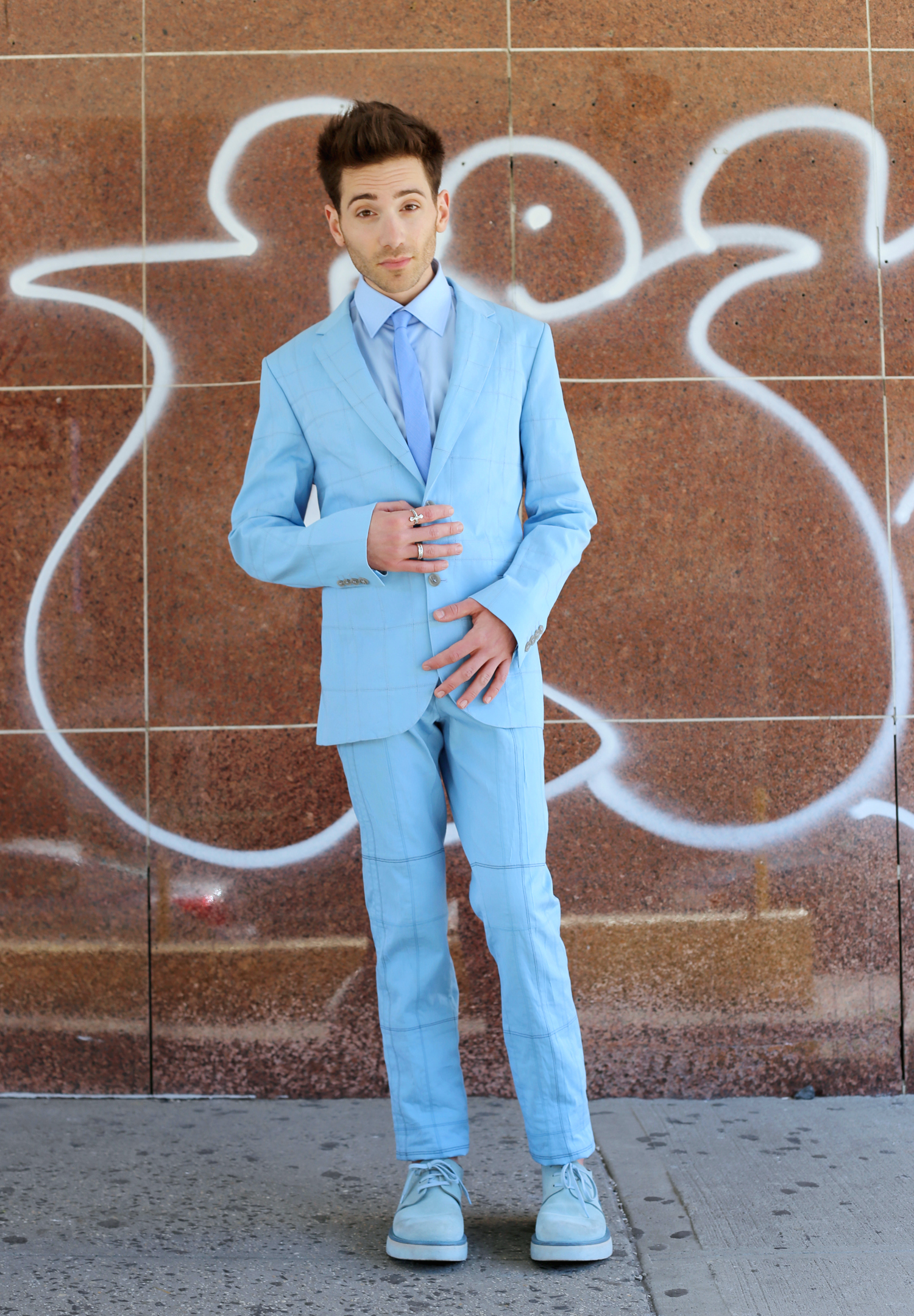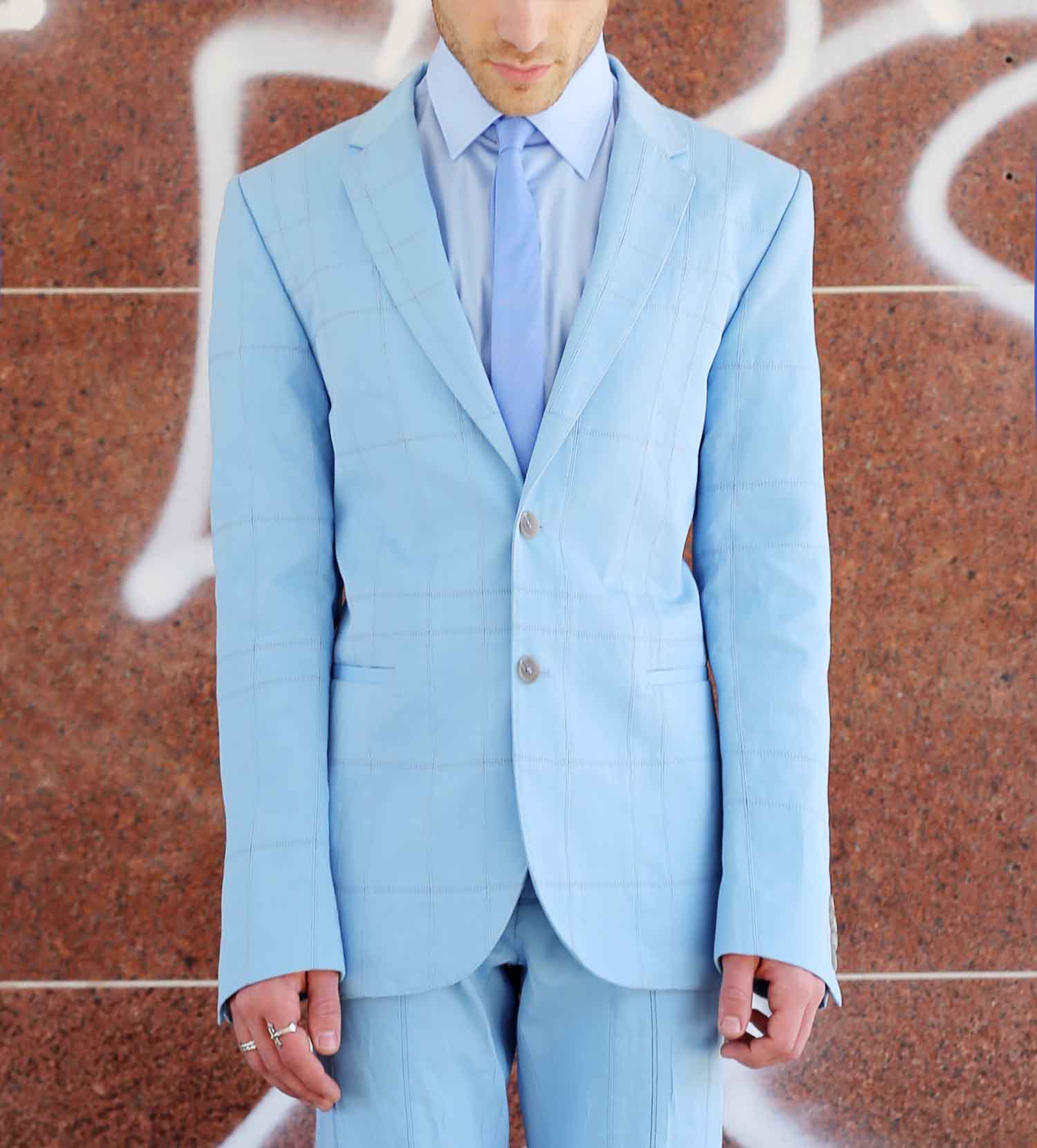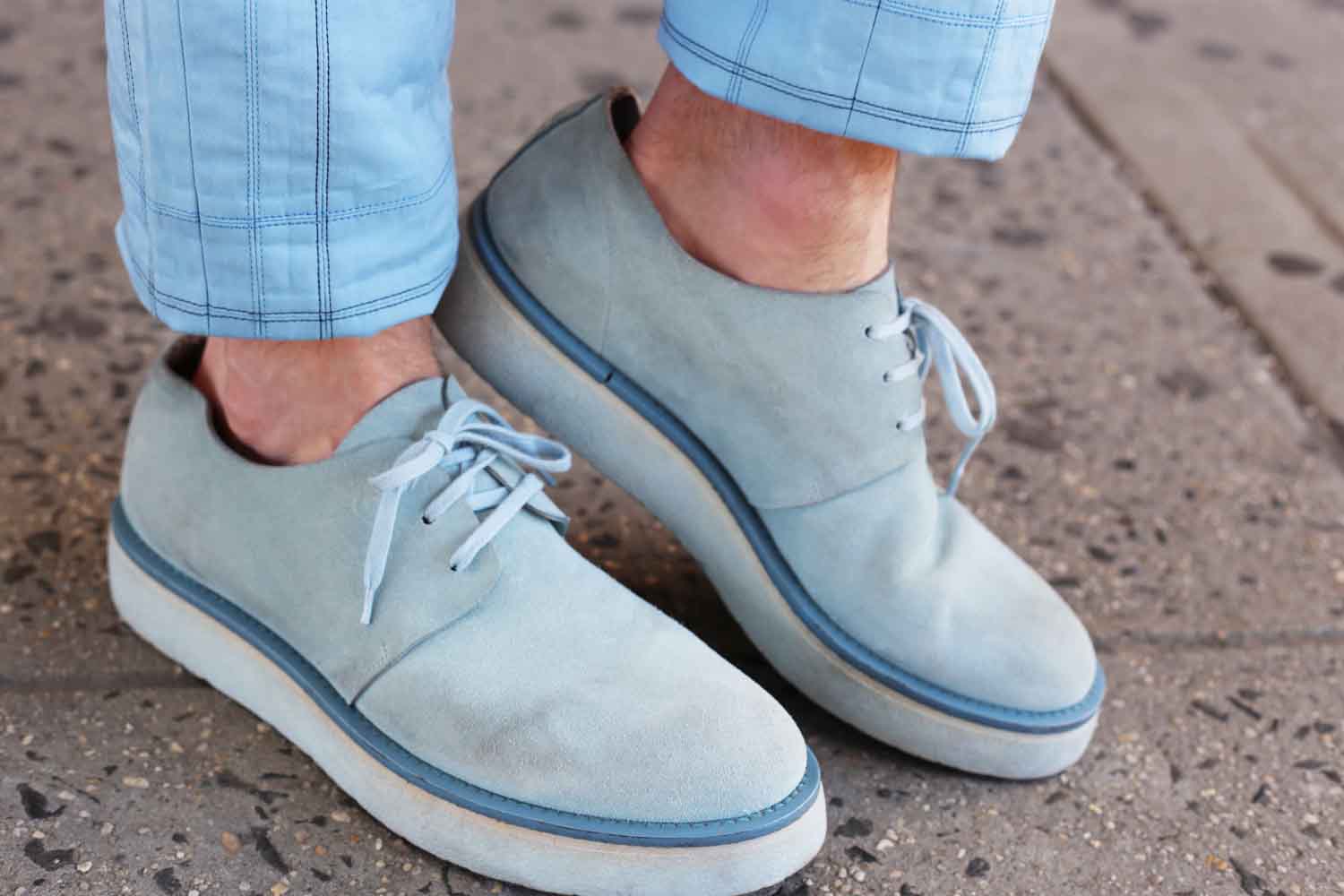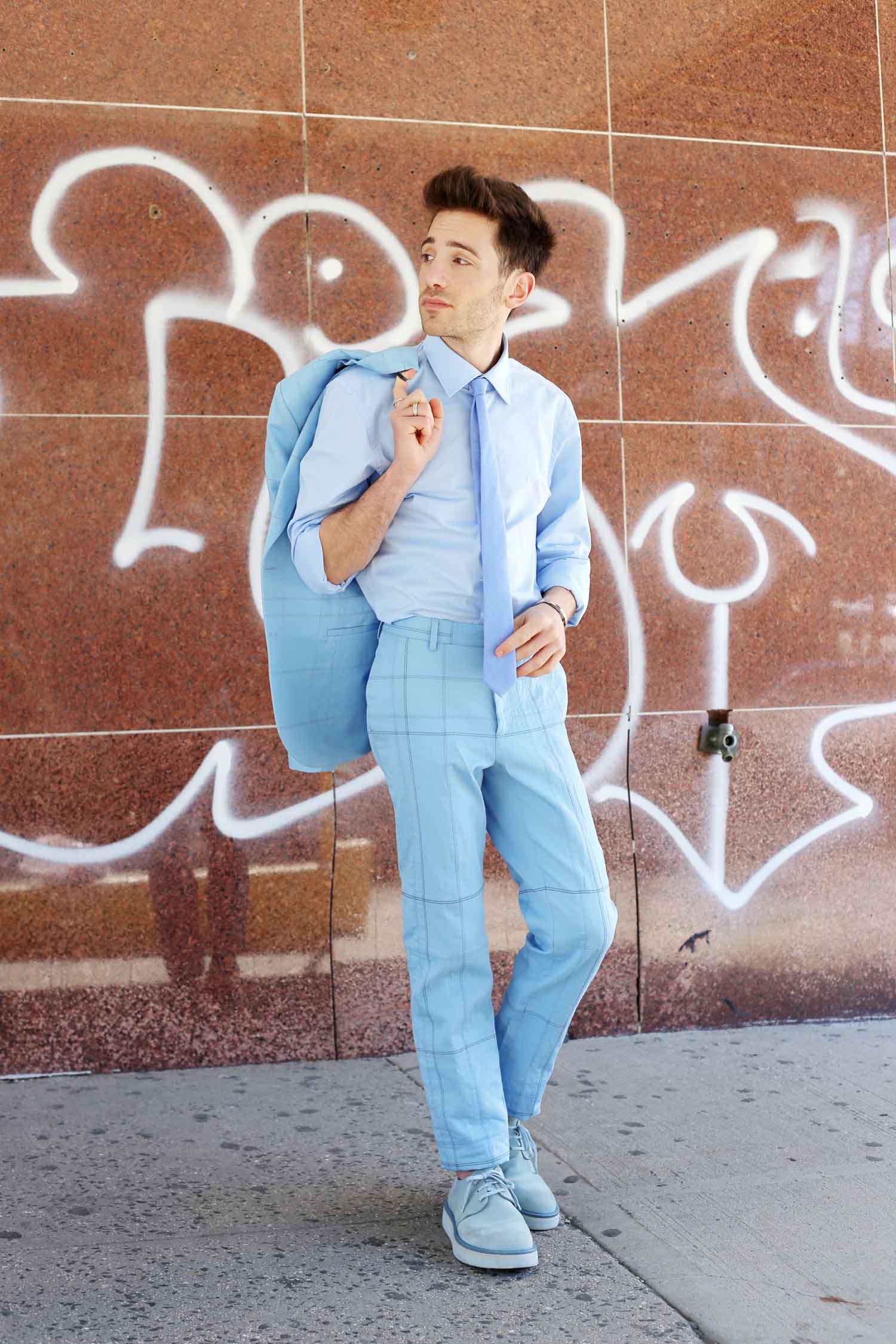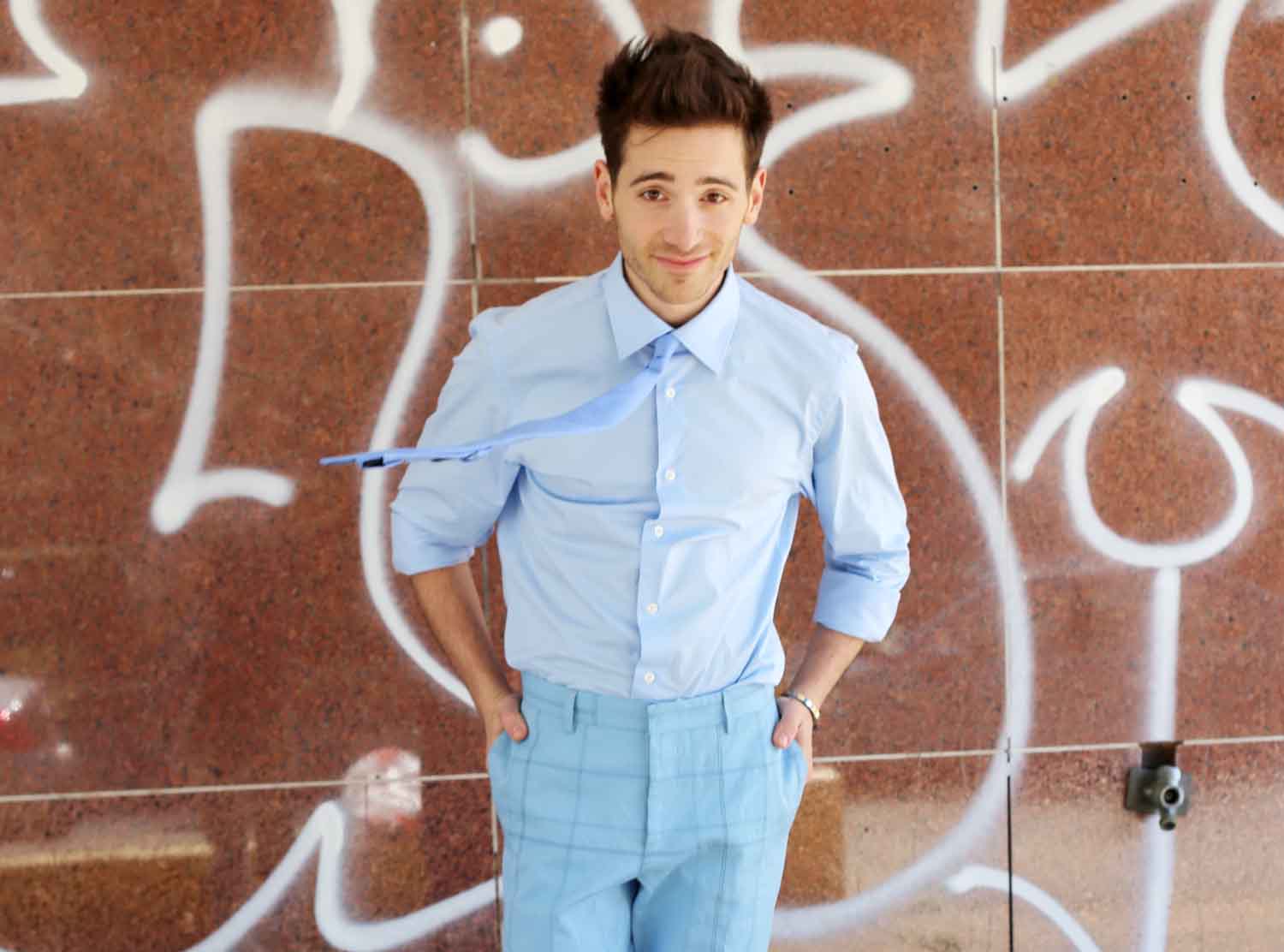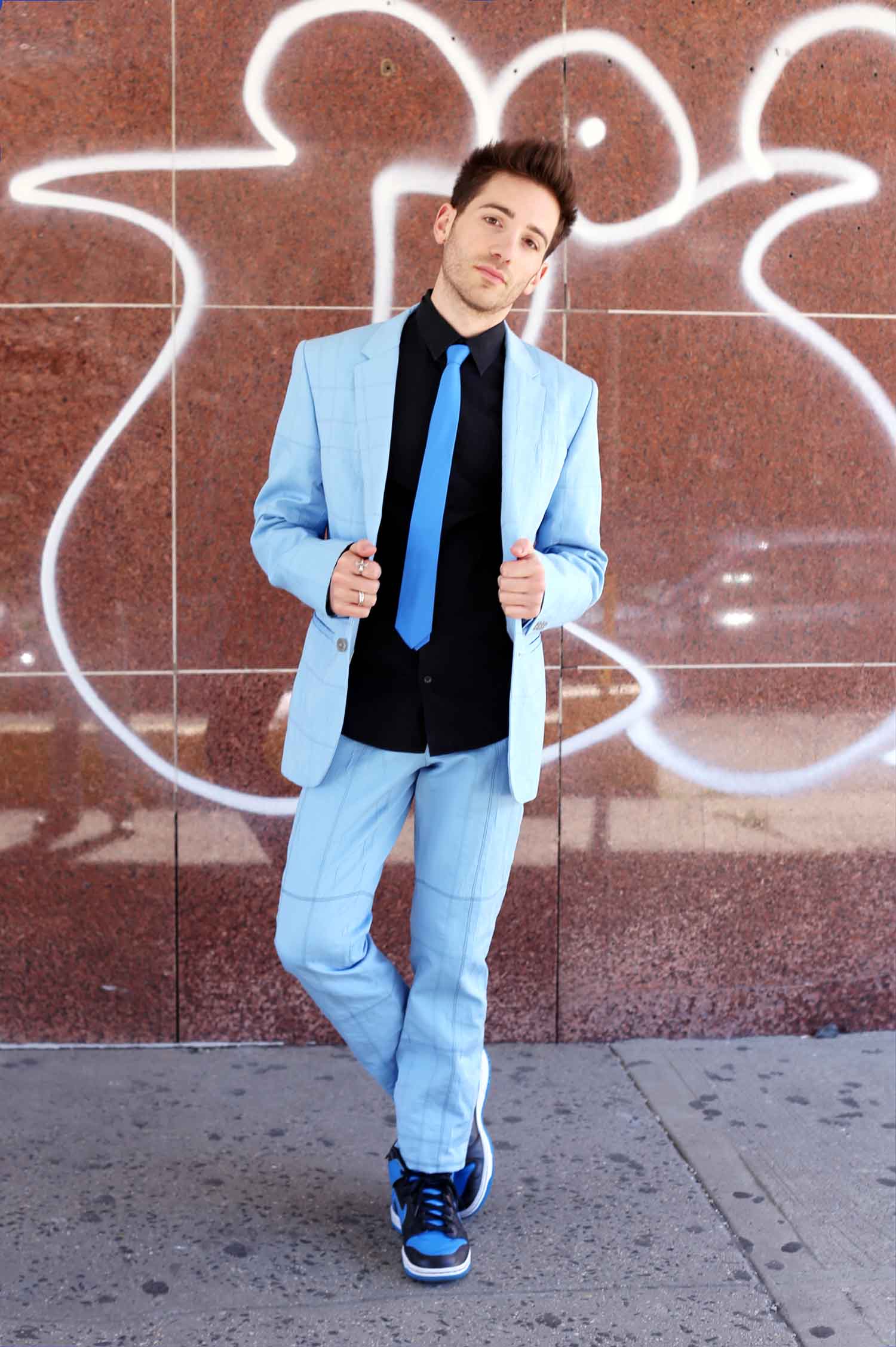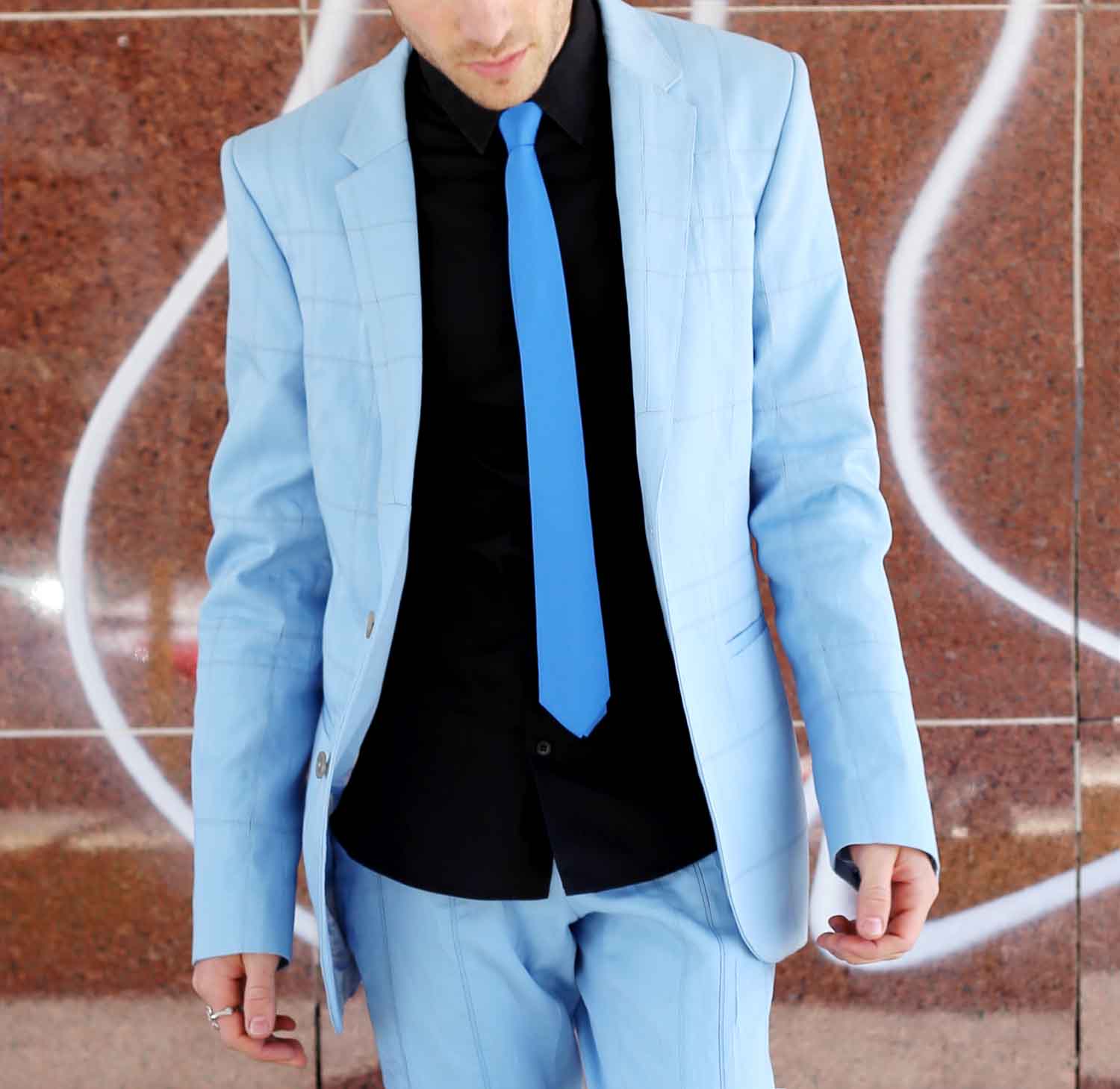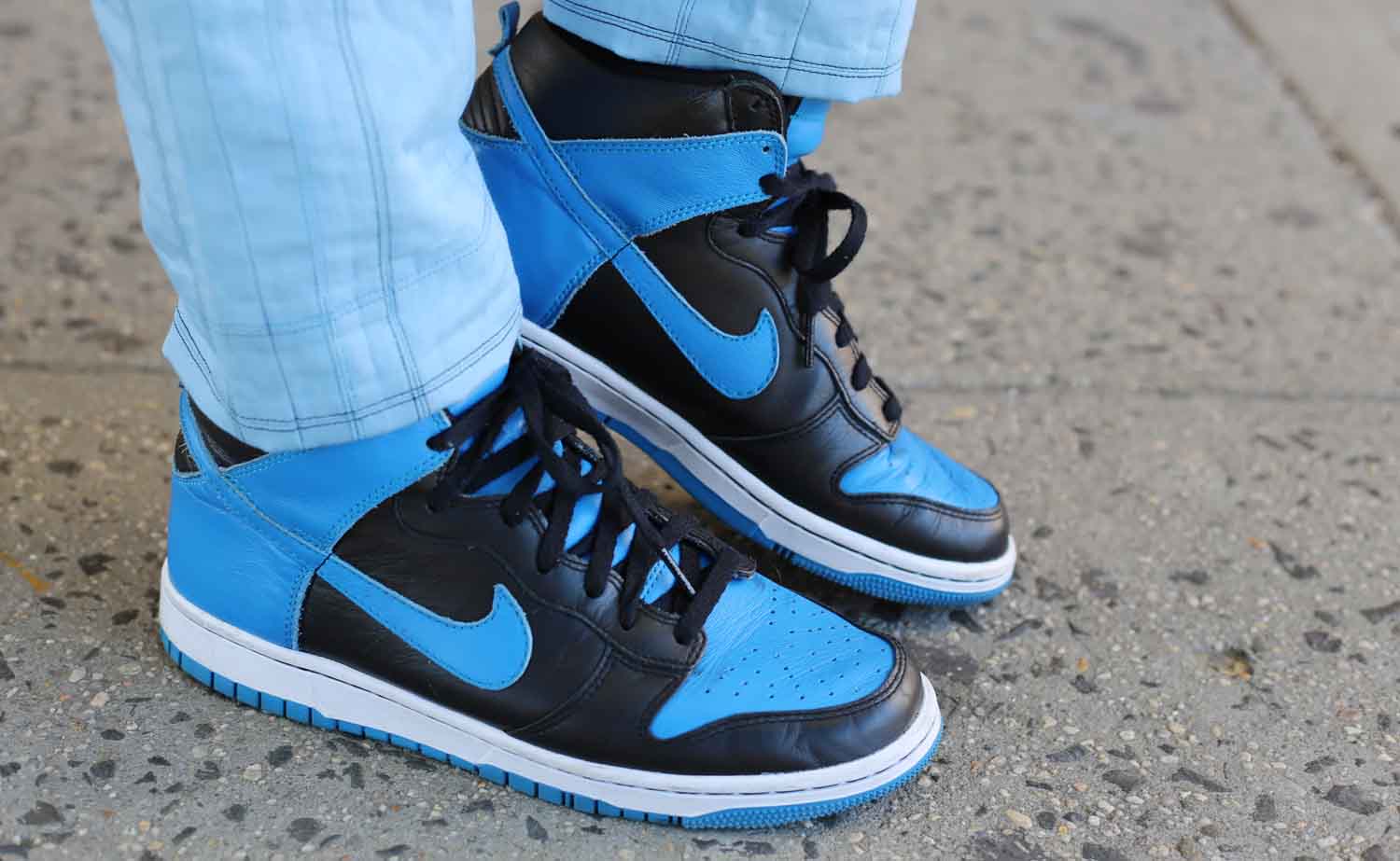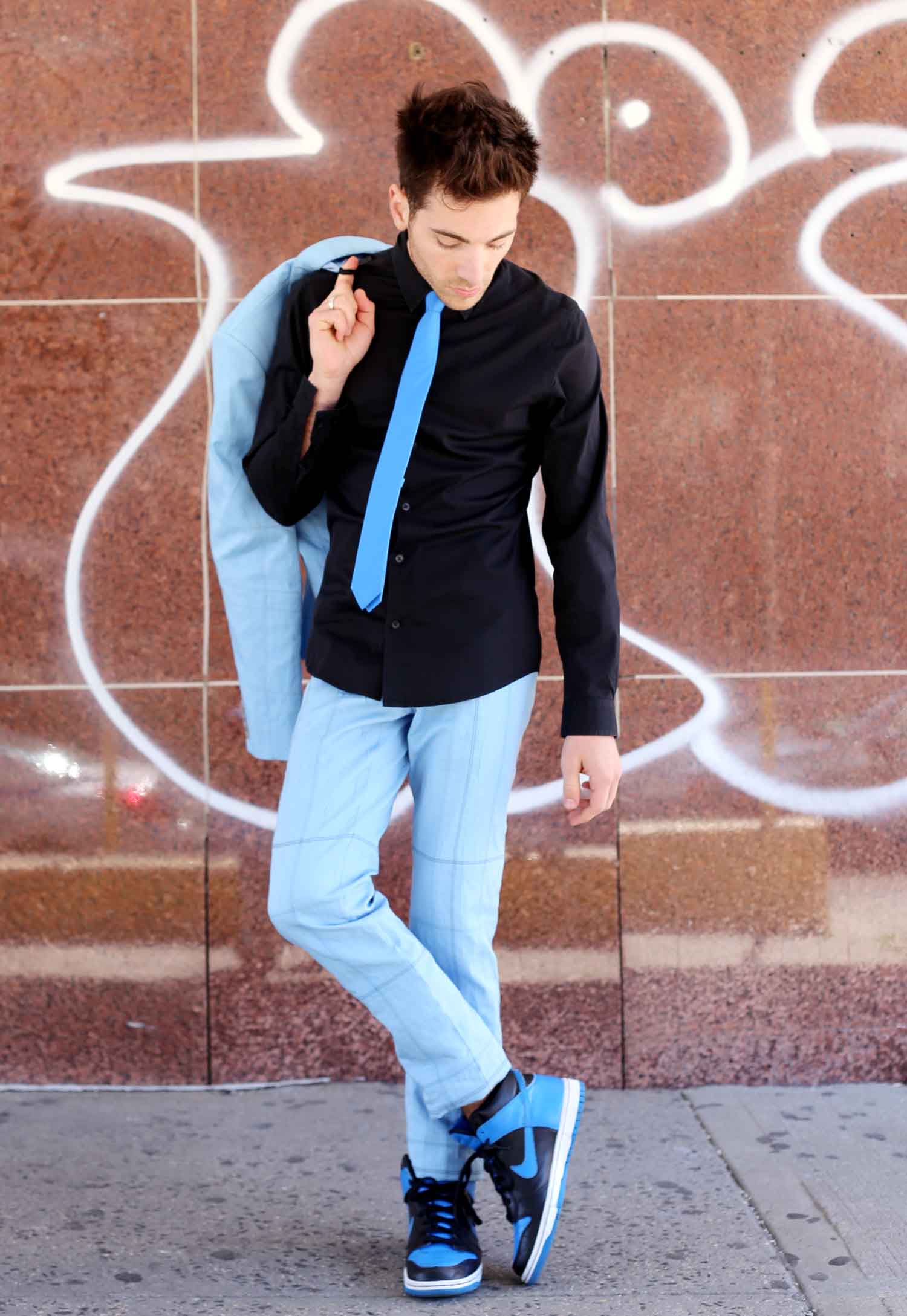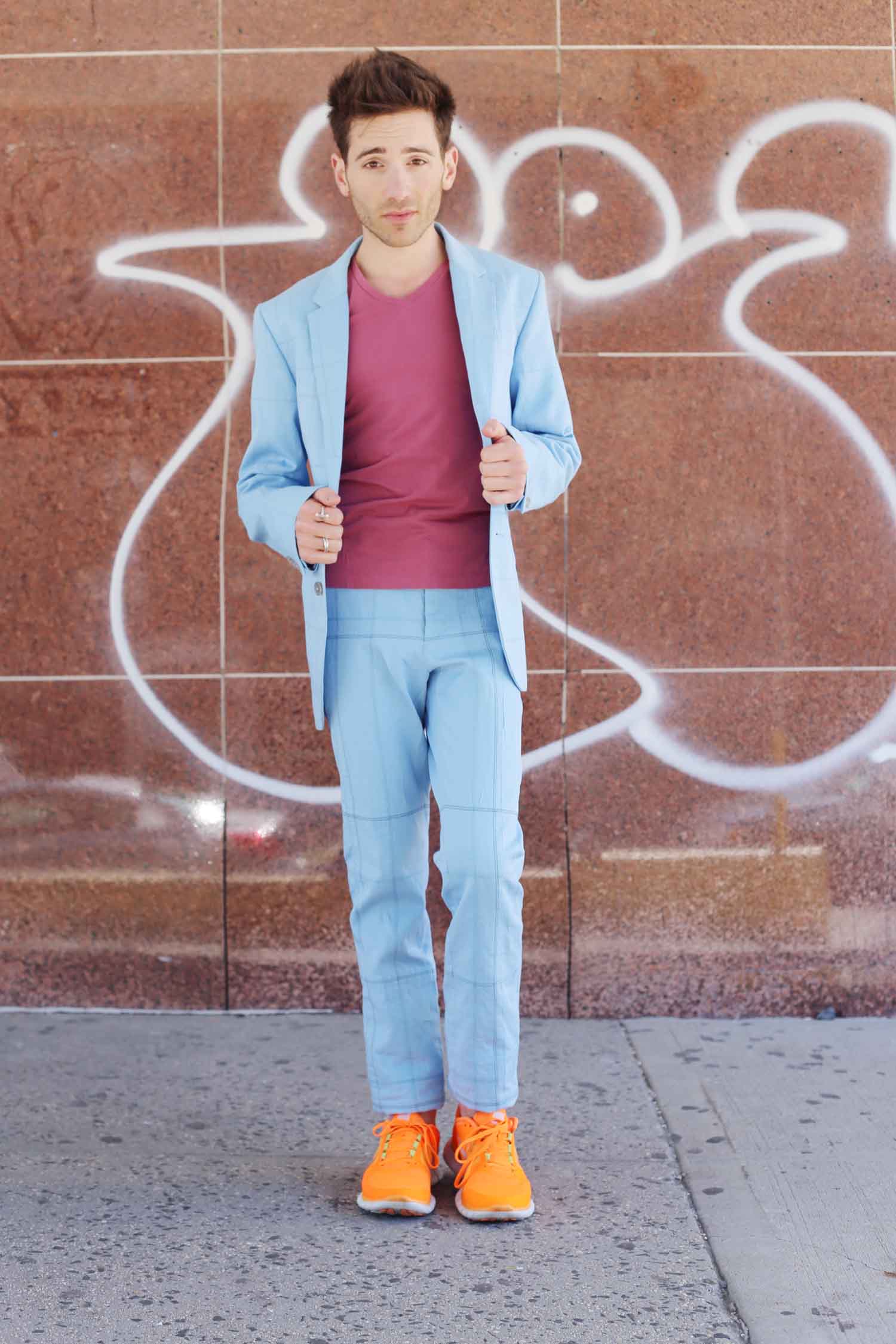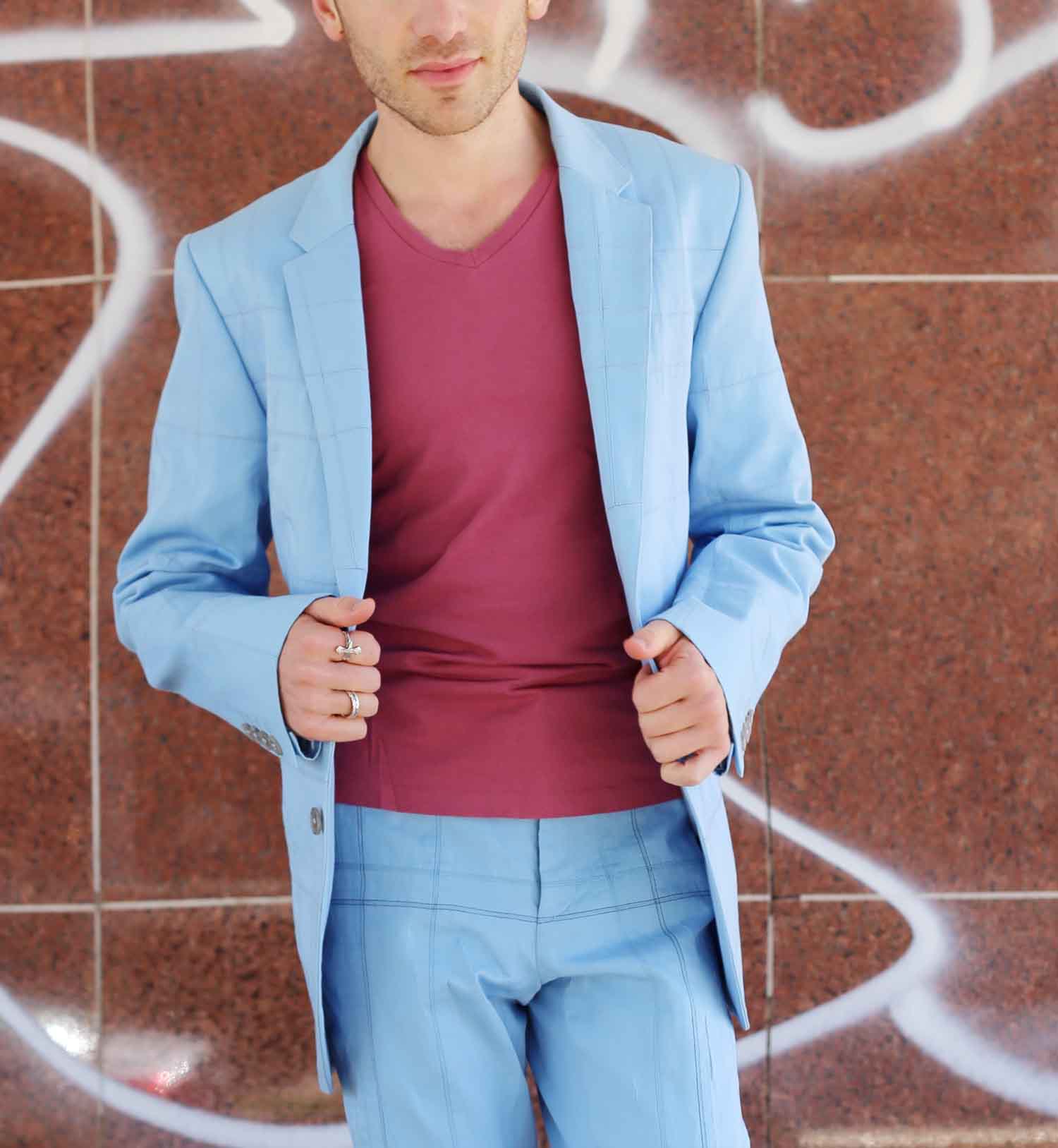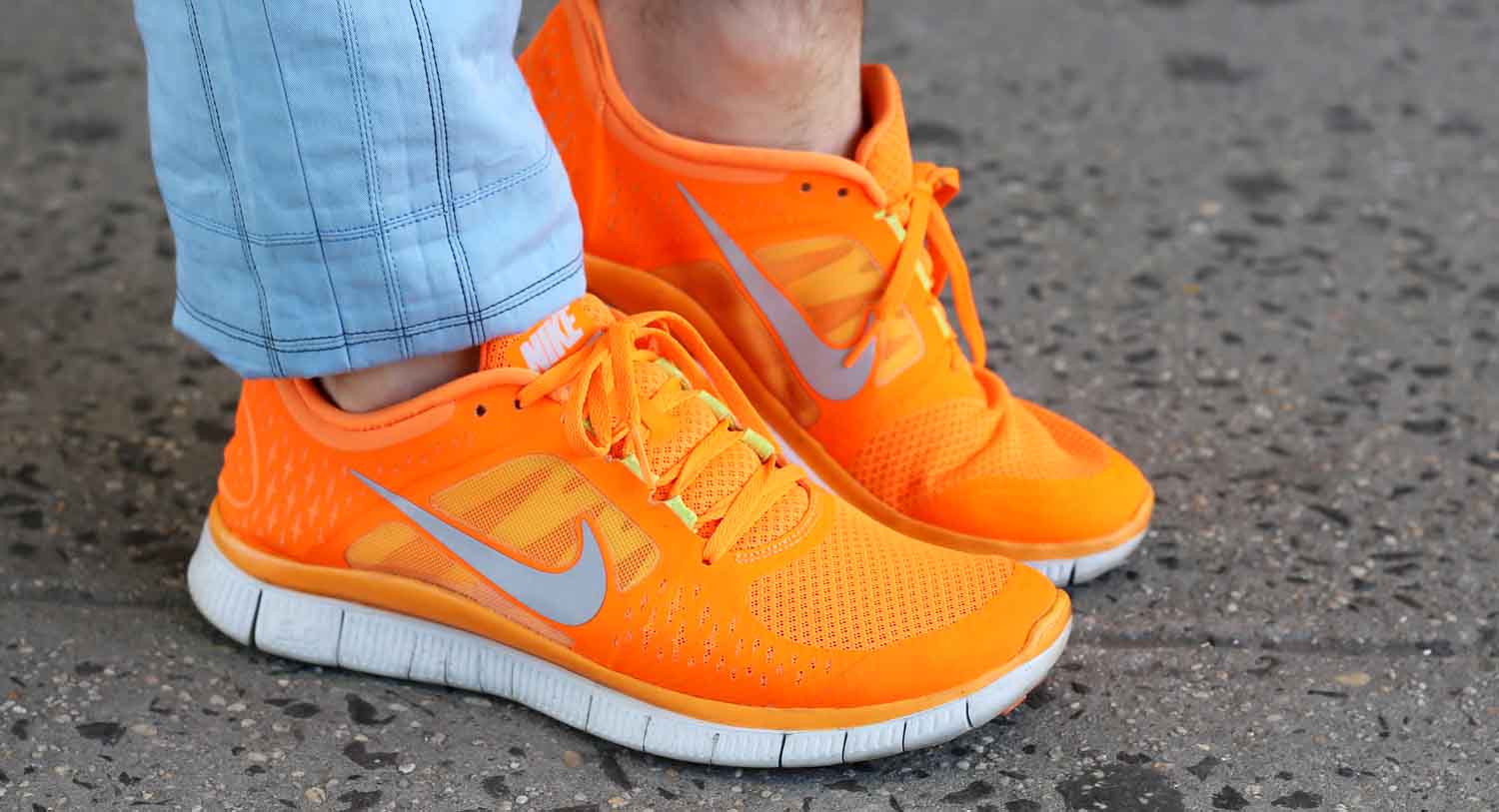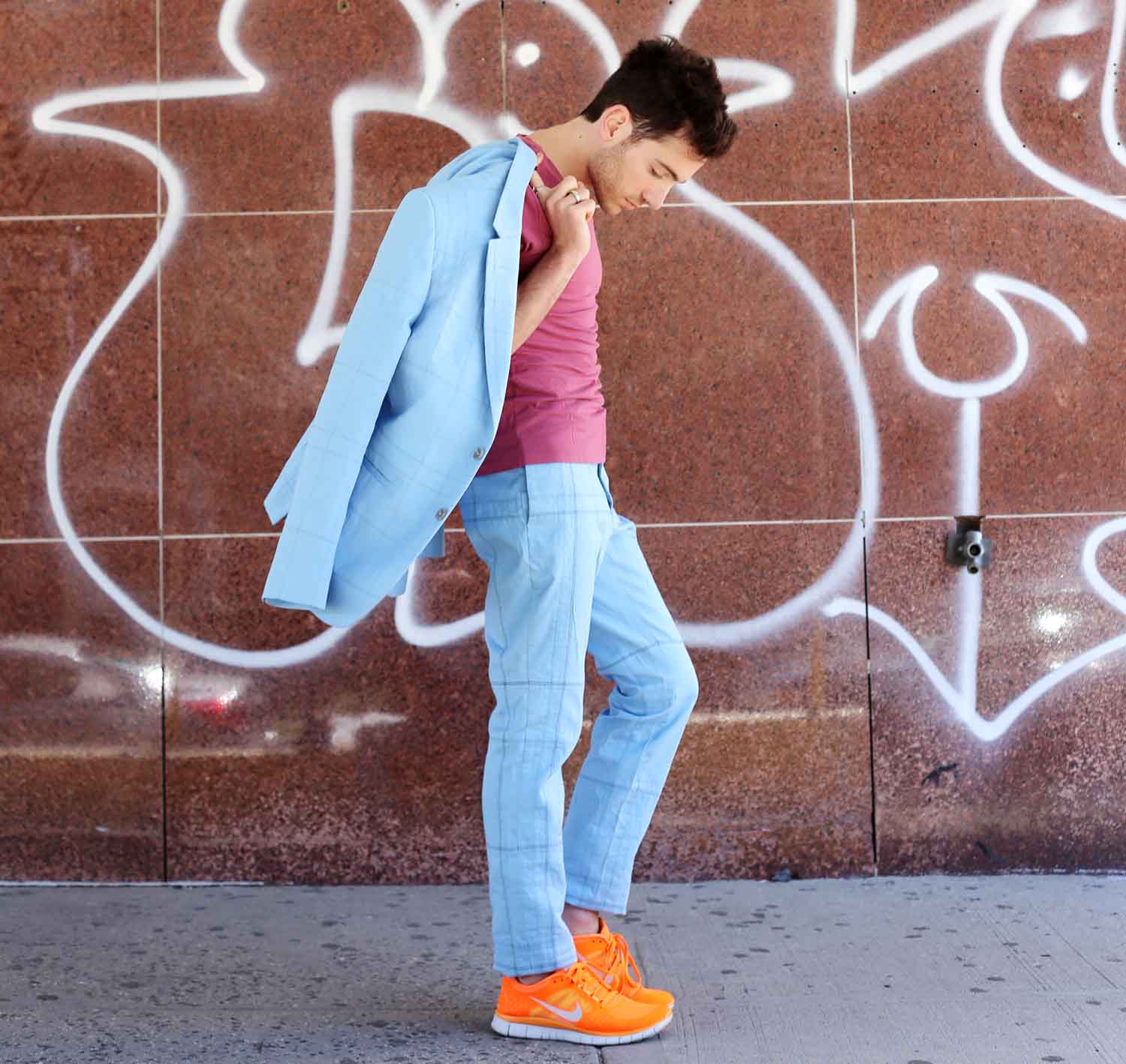 A staple in my spring/ summer wardrobe is my pastel blue suit. When the weather get's warmer and it becomes a much more enjoyable act to venture outside, you should be able to watch your suit metamorphose from work appropriate to fitting for the nuances of frivolous living. Call it shapeshifting or multitasking – a killer suit should be able to be worn at least 3 ways. So figure the above three looks as reasons to consider the pastel suit this season.
Look 1: (Calvin Klein Collection)
This look seems to shout, "It's a boy!" The monochromatic ensemble is actually one of my favorite ways to wear a light colored suit. It says, "I am a professional who enjoys pastel and am not afraid to be drenched in it." I do, however, think it's also appropriate for evening. I think pastel blue should be the gray summer. JK about the "It's a boy" comment.
Look 2: (Suit: Calvin Klein Collection/ Shirt: Dolce & Gabbana/ Shoes: Nike/ Tie: Calvin Klein Collection)
Here, the suit  finds itself part of a look that seemingly time traveled from 1995. It's a more relaxed look that can take you from the office to lunch, back to the office, to dinner and finally out for an evening of dancing at a small club to a Marky Mark throwback.
Look 3: (Suit: Calvin Klein Collection/ Shirt: Armani Exchange/ Shoes: Nike)
Personally, I love the contrast of a rust color paired with powder blue. I think it's the notion of clean and dirty coming together. Completely out-of-place, though decidedly befitting, I threw on a pair of reflective orange running shoes.
Ok there it is. That's all I've got. Other than this: