- travel -
Foodies: A French Picnic In Malibu, Or Wherever
A box worth tasting.
08 . 11 . 15
Confession: I'm not humanly equipped with the necessary skill set to be present, in the moment or whatever your yoga teacher refers to it. I have tried mediation, yoga, palliates, pranayama, lamaze and counting sheep, but sadly I still find myself thinking about that meeting I have the following morning or that cookie I really never should have ate. So it comes as no surprise that while traveling through California for 3 weeks, I stopped on the beach in Malibu and started planning another trip while eating some exotic treats. (Well only planning in my head but still , the wheels are in motion.)
Since I am always thinking about my next meal and where I'm traveling to next, I partnered with Try The World, an incredible subscription box that allows me to discover the world through food. I mean is there really any other way to discover the world? I have been known to eat my way through new cites, and this box allows me to, well taste the world right from the comfort of my sofa, or in this case a beach in Malibu. Each box is curated by local, expert chefs who select the most authentic and delicious items from each country which allows me to reminisce about past trips and fantasize about future travels.
My first box was sent to me last week while I was staying at The Standard in West Hollywood. I took The Pairs Box on a road trip to Malibu and had a little French picnic on the beach. While reading about Pairs in the little booklet that was provided in the box, I started thinking about the city of lights and how I've always wanted to visit the city in the fall. As I munched on Clementine Jam and La Mère Poulard Shortbread I started fantasizing about charming Parisians perched on their terraces and the Palais-Royal Gardens with colors that seemingly belong in a watercolor paintings. There was something so magical about basking in the California sun in August and daydreaming about Paris in the fall. Anyone else smell a new plot for Woody Allen's next film.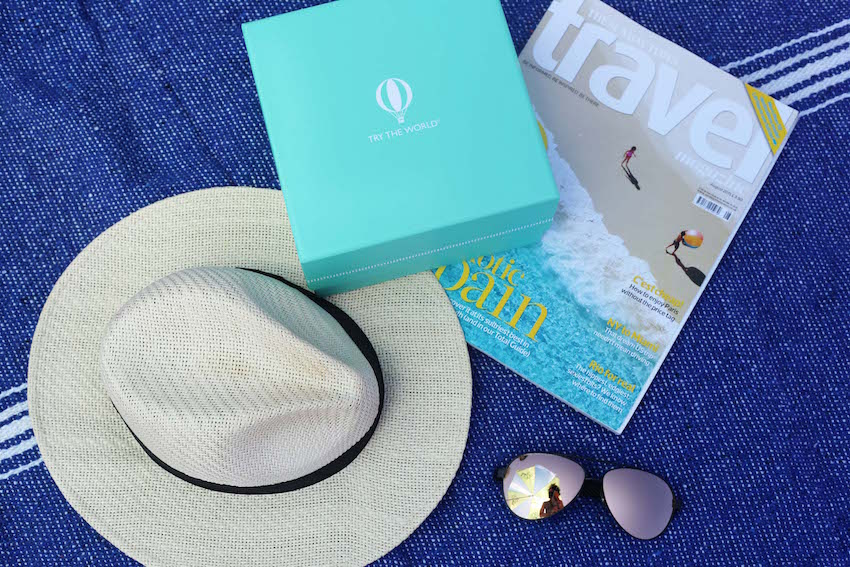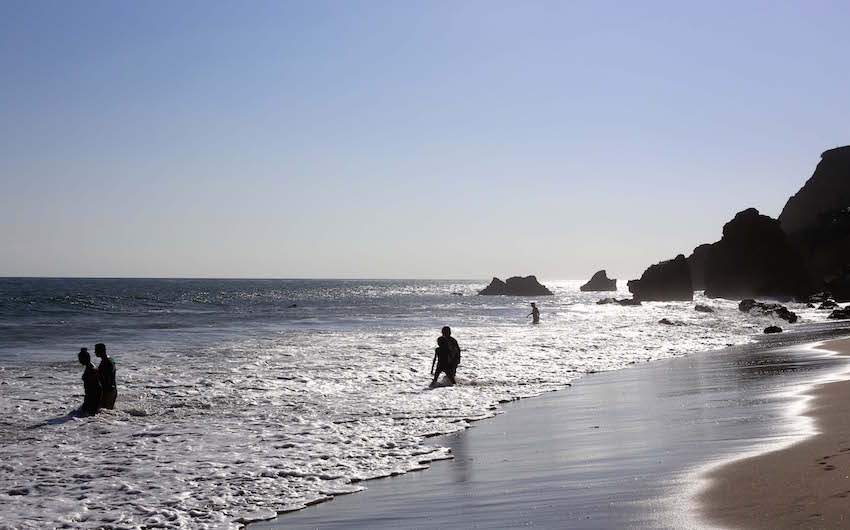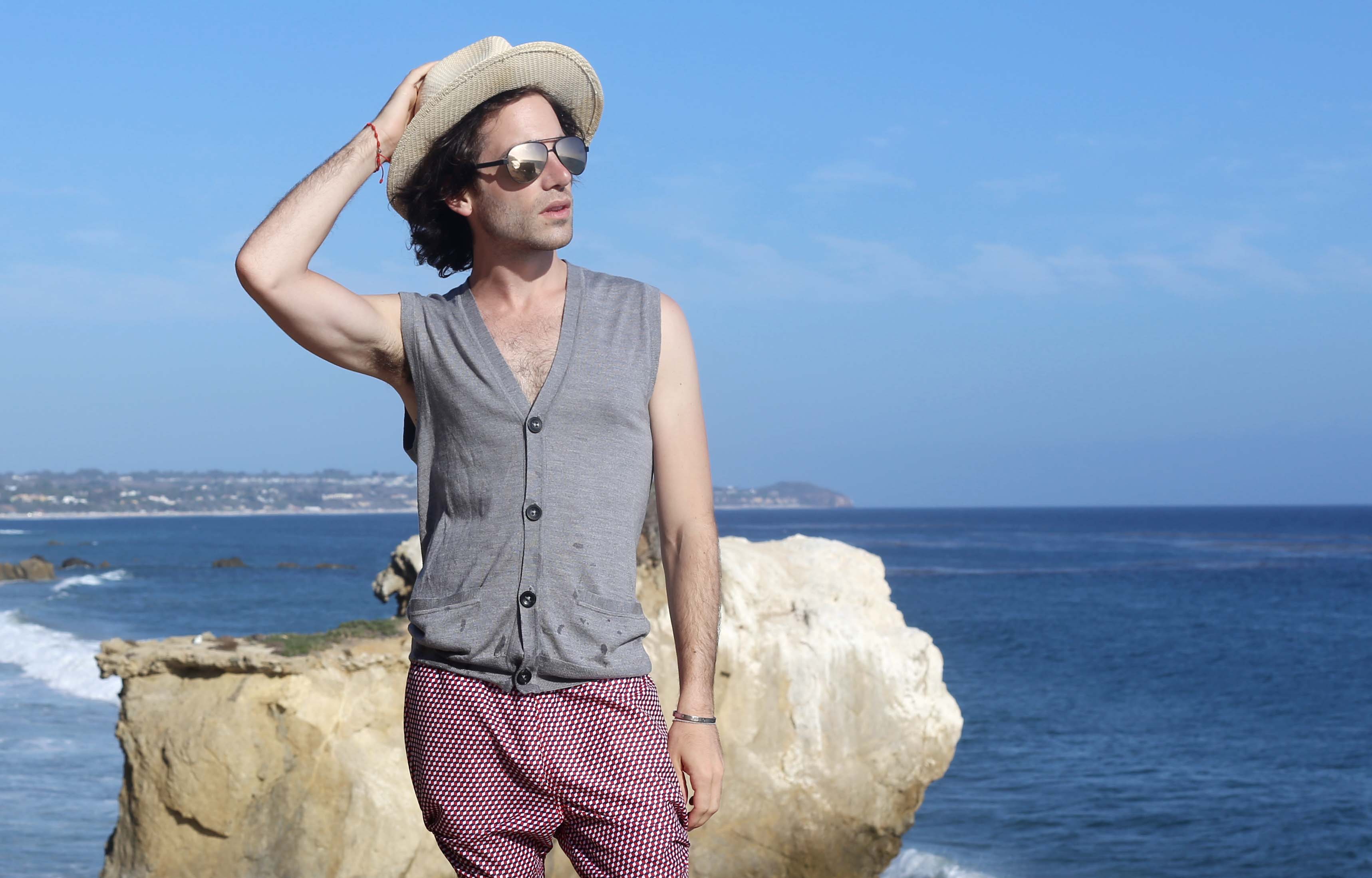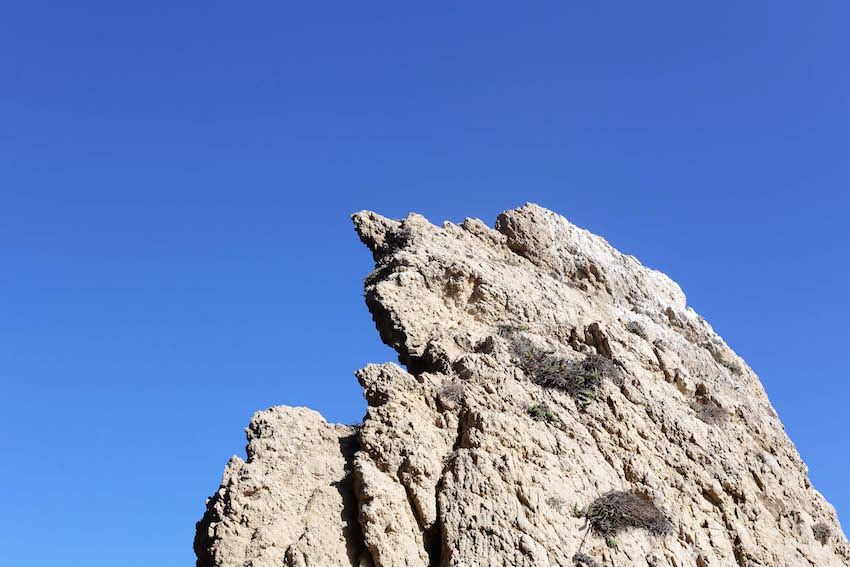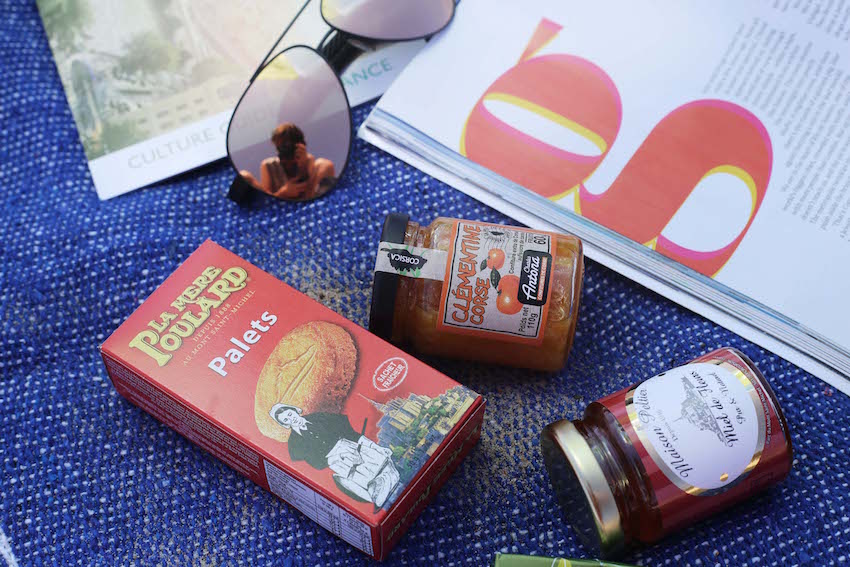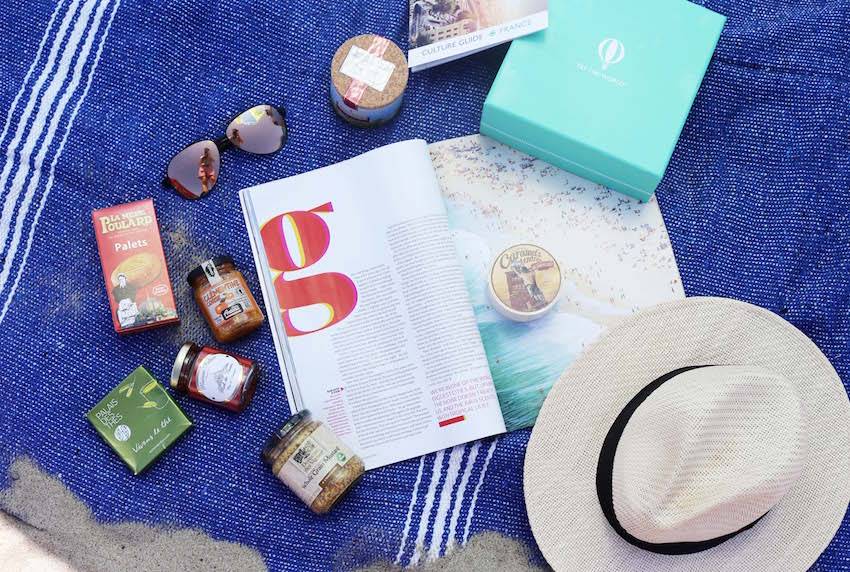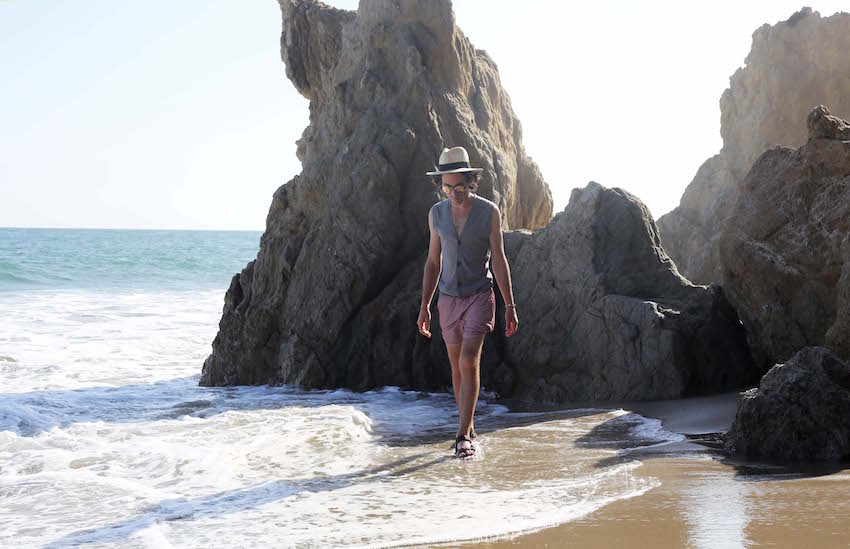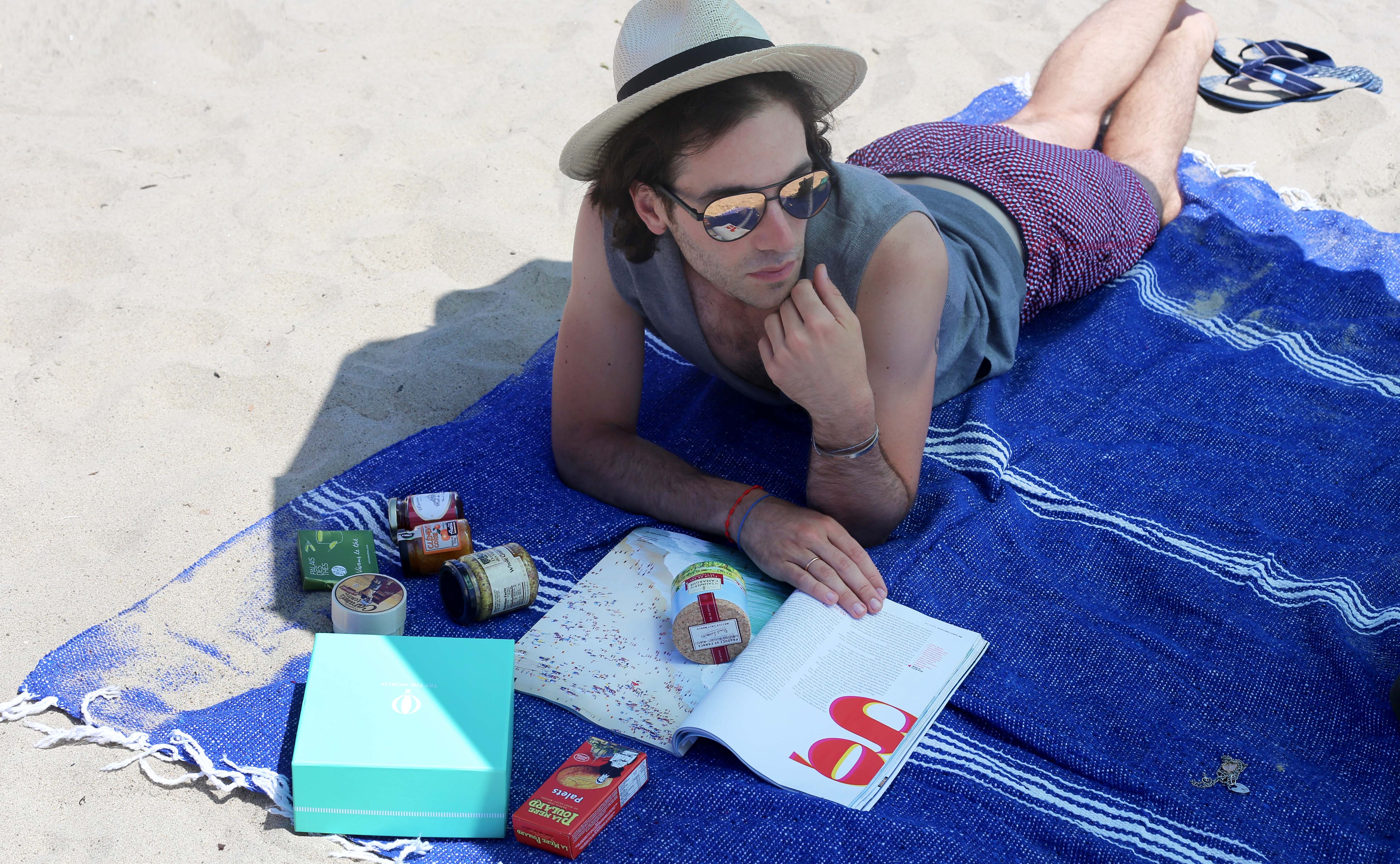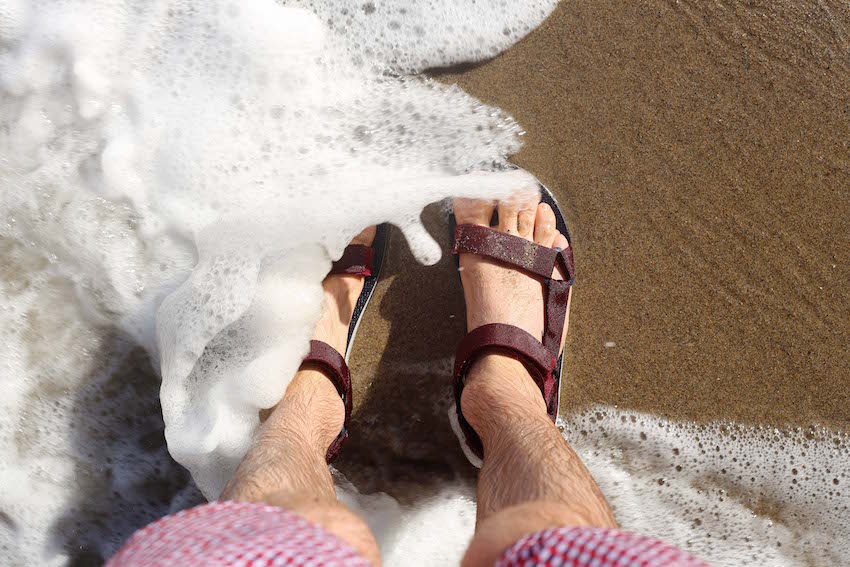 (Top: Club Monaco/ Swim Trunks: Tommy Hilfiger/ Shoes: Teva/ Hat: Club Monaco/ Sunglasses: David Yurman) 
– YOU MAY ALSO LIKE –
THAT "RING-A-DING KID" RETRO LOOK ON MELROSE
HOW TO WEAR A FLORAL VEST IF YOU ARE NOT JIMI HENDRIX