- travel -
Hotel Like Jagger: Château Eza
Why not stay at the Prince of Sweden's castle?
09 . 19 . 21
Chateau Eza  located in the Côte d'Azur region of France, is one of those mystical hotels that truly transports you to another time and place.
Just a ten minute drive from Nice, Chateau Eza is a must see while visiting the French Riviera. Located through a labyrinth of ancient stone-paved lanes, arriving to the hotel feels as though you are going back in time. When you arrive to your super private and impeccably designed room, you will discover some of the most breathtaking views of the Mediterranean Sea. The rooms are actually spread out in different buildings around the original chateau. Many are in fact accessed by their very own stone staircase.
The Chateau has a royal past and was built 400 years ago within the ancient city walls of the 9th century village of Eze.
On a boat trip through the Mediterranean with his father, King Gustaf of Sweden, Prince William of Sweden and Norway was captivated  by the magical essence of the city. Three years later, he left his court, bought a cluster of homes and created Chateau Eza. This new home proved to be a much needed oasis for William, who left his royal duties to pursue his love for writing. Until 1976 it was known as "The Prince of Sweden's Castle". Though the name changed, many guests still to this day seek asylum and inspiration here.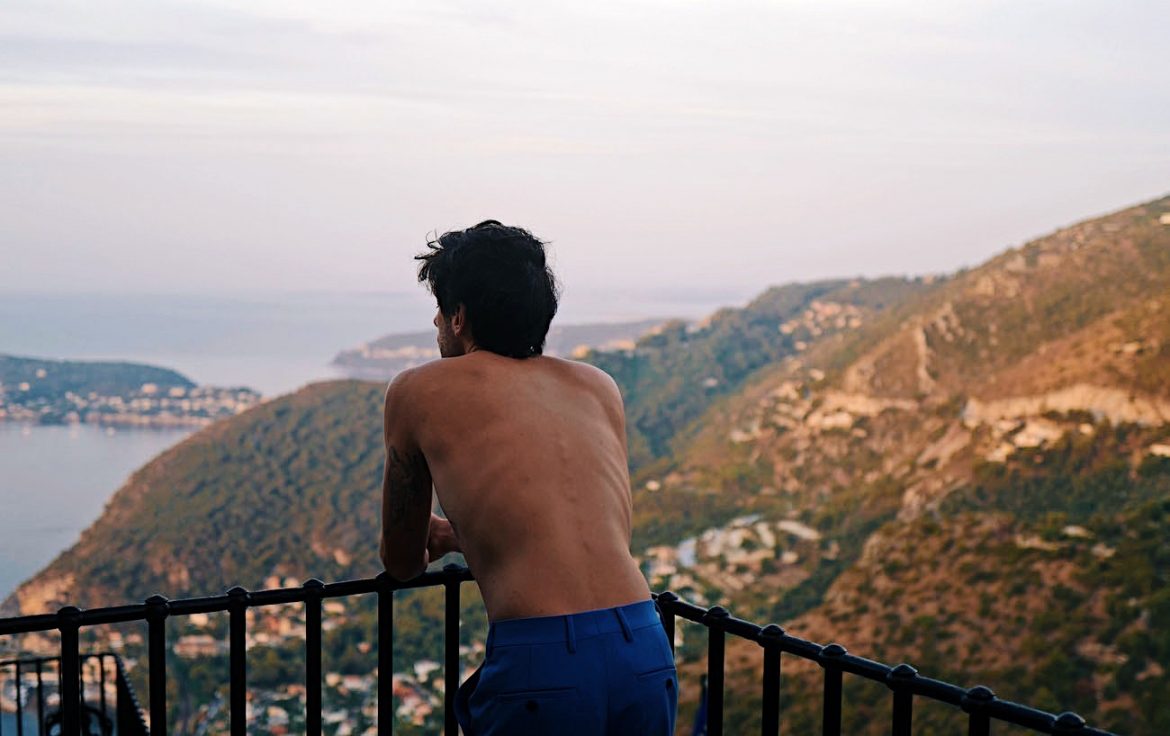 While you are seeking inspiration, you can dine with the most mesmerizing views of the French Riviera while being served beautifully made French and Mediterranean cuisine. Michelin-starred chef Axel Wagner crafted a menu that is wonderfully fragrant and exploratory and a reflection of the local market.
Chateau Eza is dazzling and romantic. While staying at this property you will feel as though you are living in a modern day fairytale. Click though the slideshow above and lose yourself in raw French inspiration.
CLICK HERE for more on the hotel and HERE for more on the Côte d'Azur region of France.