- lifestyle -
A Day in the Life During Budapest Fashion Week
Like NYFW only with túrógombóc.
10 . 11 . 15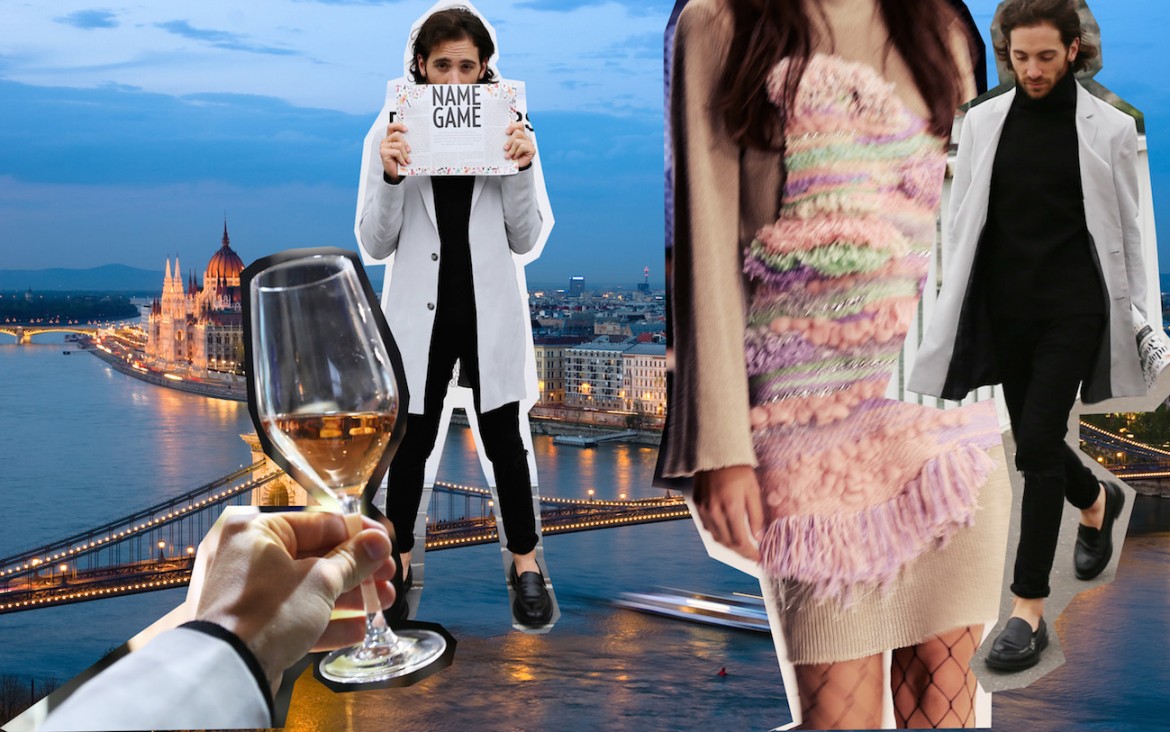 8:00 AM My alarm goes off and I hit snooze.
8:15 AM My alarm sounds again and Lorenzo (my boyfriend/ photographer) hits me. I roll over open my phone and scroll through Instagram. I have just spent the greater half of the hour-and-change that I have been awake looking at photos of fellow travel bloggers and getting envious of their travels. I then realize I am in Budapest, put the phone down, stand up and do several sun salutations.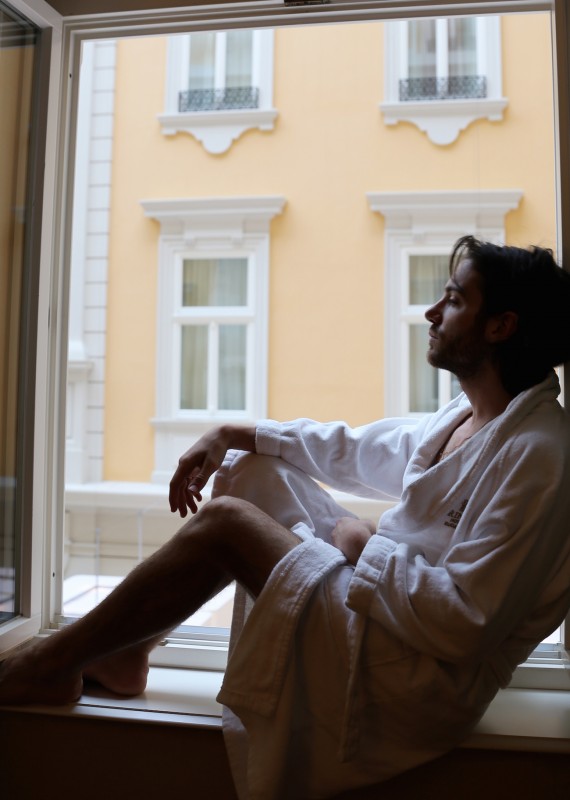 It is now 9:20 AM. I remember I have a message scheduled for 9:30 AM today. I slip into a rob, take a dramatic window shot and head down to the spa. #firstthingsfirst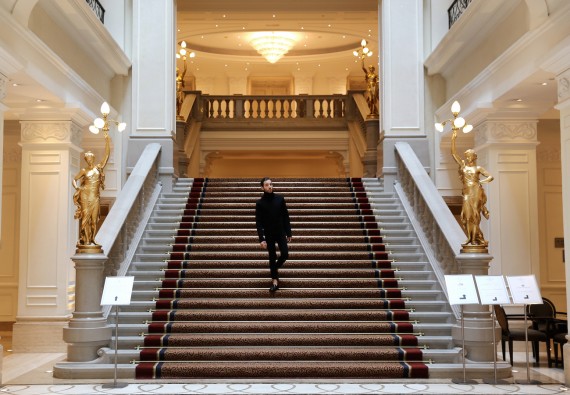 11:00 AM I have breakfast consisting of egg whites and a roll with jelly before taking another dramatic picture on the stair of my hotel, the Corinthia Budapest. After my mini photoshoot we head out to meet up with Hungarian band members Passed for a quick shoot and interview.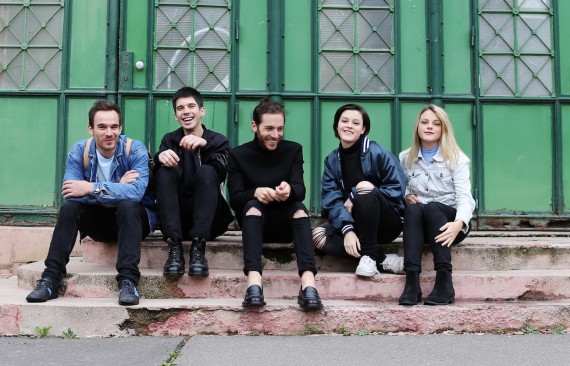 We stayed for exactly 55 minutes then Passed accompanied me to the Buda side of Budapest to Várkert Bazár where the shows were happening. On the way, we talked about life and love and the Budapest fashion scene and what it meant that there was a growing interest in the Hungarian fashion market. We also chatted about Budapest – the over rated ruin bars and the fabulous 4 train that doesn't really go anywhere.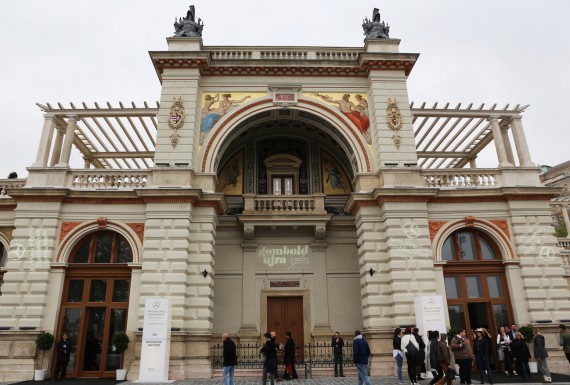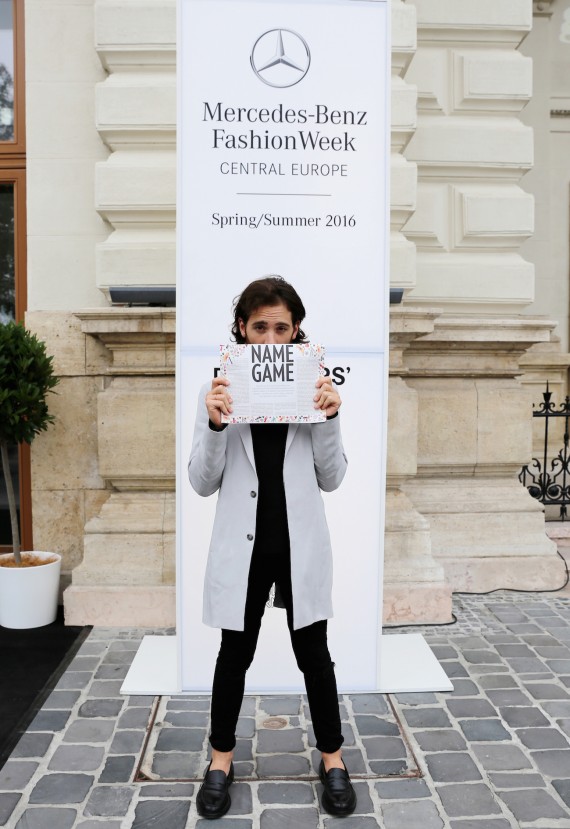 (Coat: Topman/ Top: Acne Studios/ Pants: Topman/ Shoes: Acne Studios)  
We arrived to the venue at 1:00 PM. We bumped into a local designer of the brand The Four whose friends with the band. After a quick chat and a farewell hug with Passed we headed in.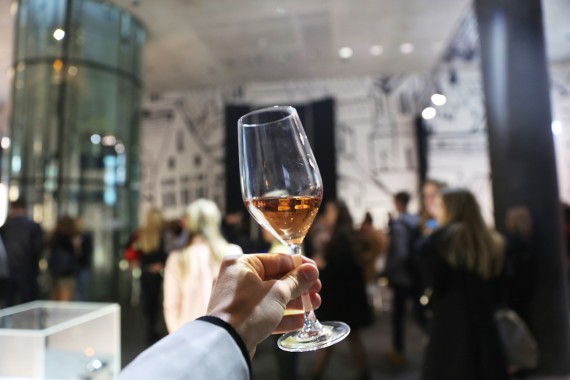 Inside was a buzz of edgy and young fashion folk clad in baggy trousers, capes and flannel jackets. They looked as though they arrived straight off the L train. I grabbed a glass of rose before heading in to see some badass Hungarian designers present their latest Spring/ Summer 2016 showings.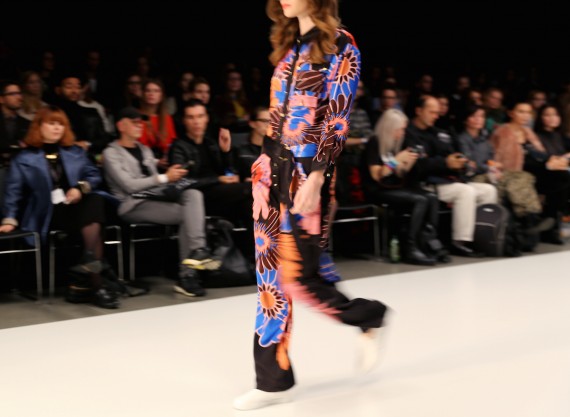 The designs were playful yet constructed. Budapest Fashion Week is a newbie in the fashion week scene (compared to New York, London, Milan and Paris) and by having not yet reach adulthood comes a lack of responsibilities and with that pure creative freedom. A casual pajama party played out on a number of occasions, collections also featured loose-fitting, ice blue pants, sequin drenched canvas tops and cartoon floral printed jumpsuits.  We hope these designers refuse to grow up. Or at least stop in adolescence.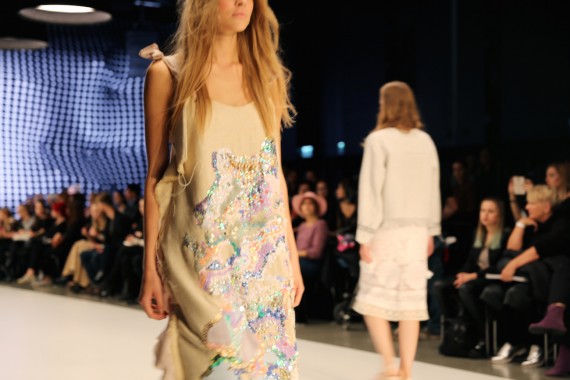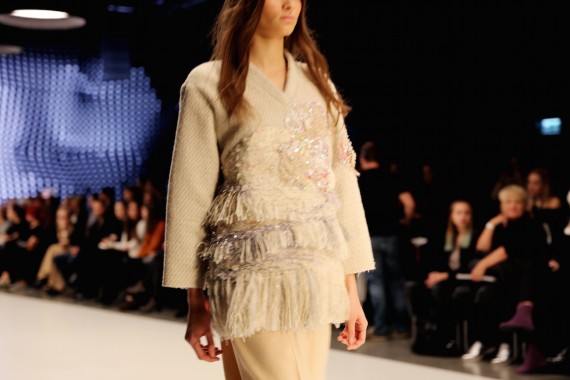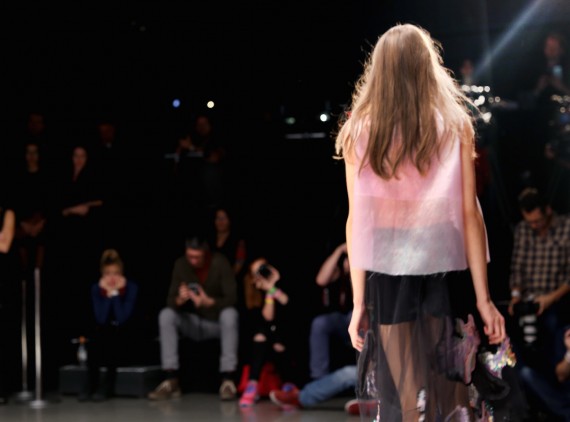 After watching 4 shows and having another glass of rose, we headed out and decided to walk around the Buda side. After 15 minutes we bumped into Bistro Deryne 1914, an adorable restaurant. I had the best vegetable lasagna I've ever eaten (sorry grandma) and túrógombóc for desert, which is some type of cheesy deliciousness that is synonymous to Hungry. I found out later that it is Buda's oldest bistro and has been family owned and operated since 1914.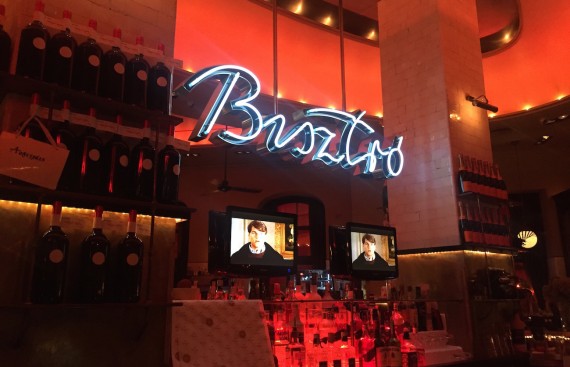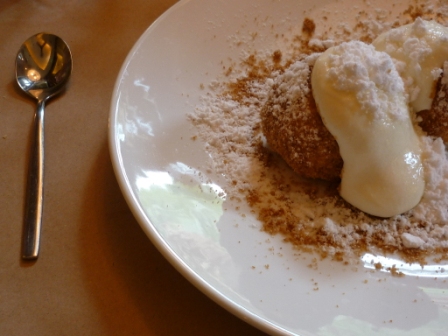 After I gained 10 pounds in carbs, we walked along the river and took in the magic of Budapest at night, before calling a uber. You can take the boy out of New York…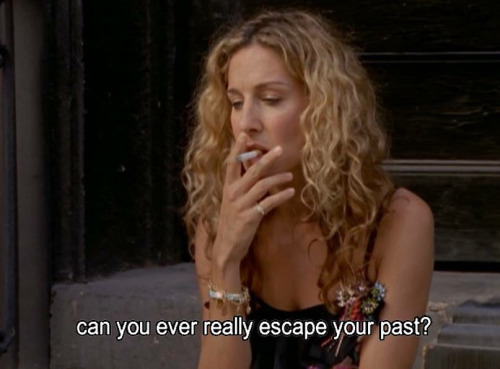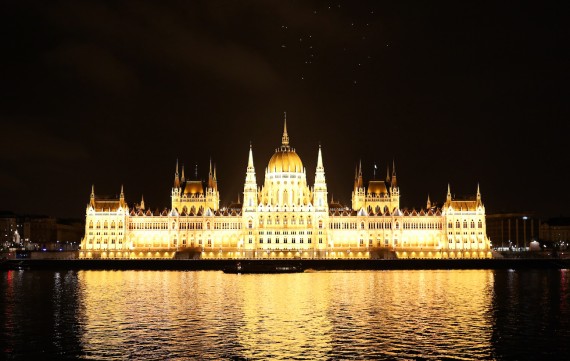 YOU MAY ALSO LIKE 
WHAT YOUR VACATION CHOICE SAYS ABOUT YOU
THIS IS ALL YOU NEED TO LOOK HANDSOME
BLURRING GENDER LINES FOR FALL