- lifestyle -
Here's What Went Down This Weekend at London Collections: Men SS17
Everything is educational if you pay attention.
06 . 13 . 16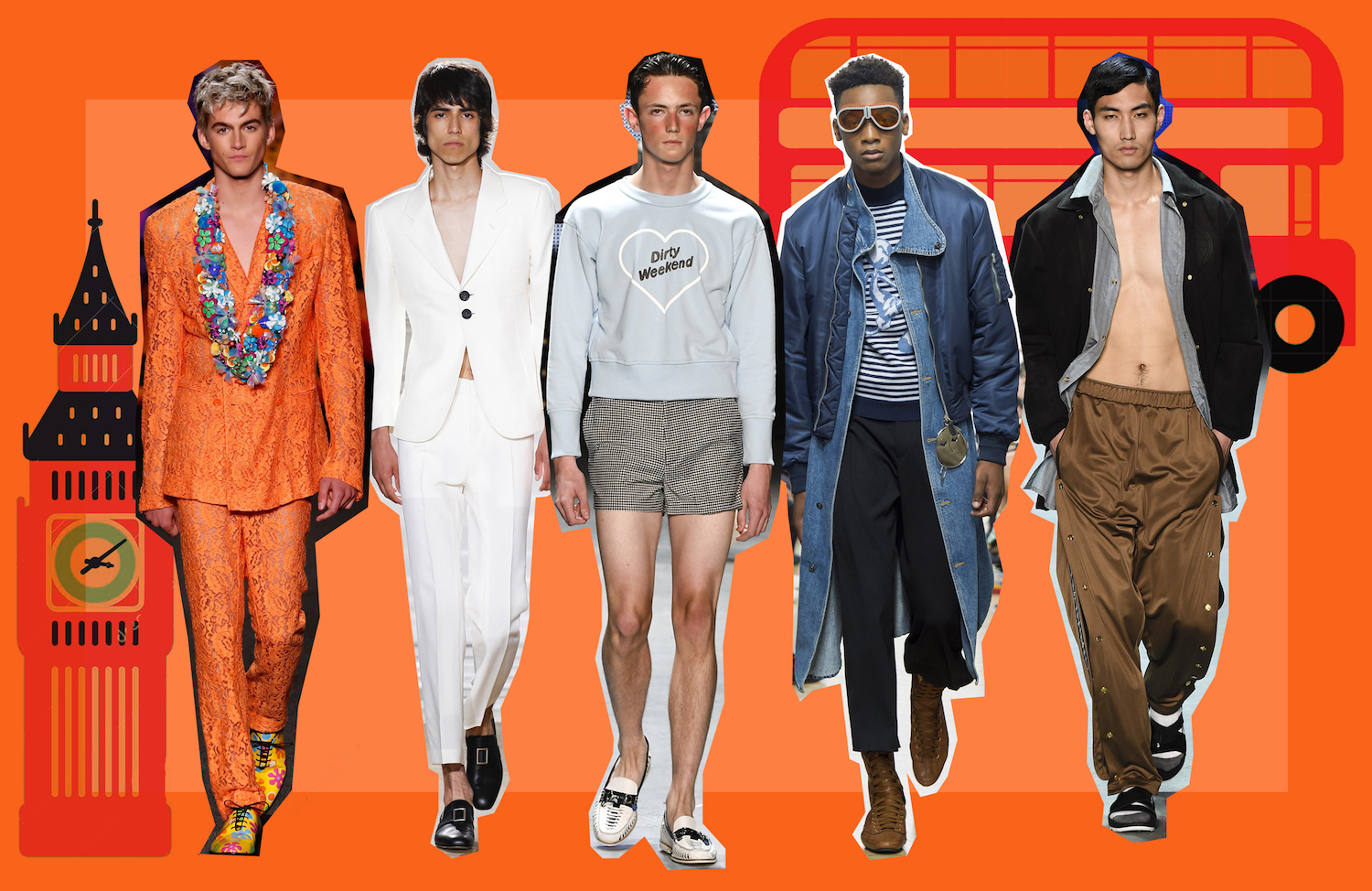 To save you the hassle of checking countless different reports, we're bringing you all the most important happenings in one easy-to-digest roundup. Here's everything you need to know from what went down this weekend at the London Collections: Men SS17.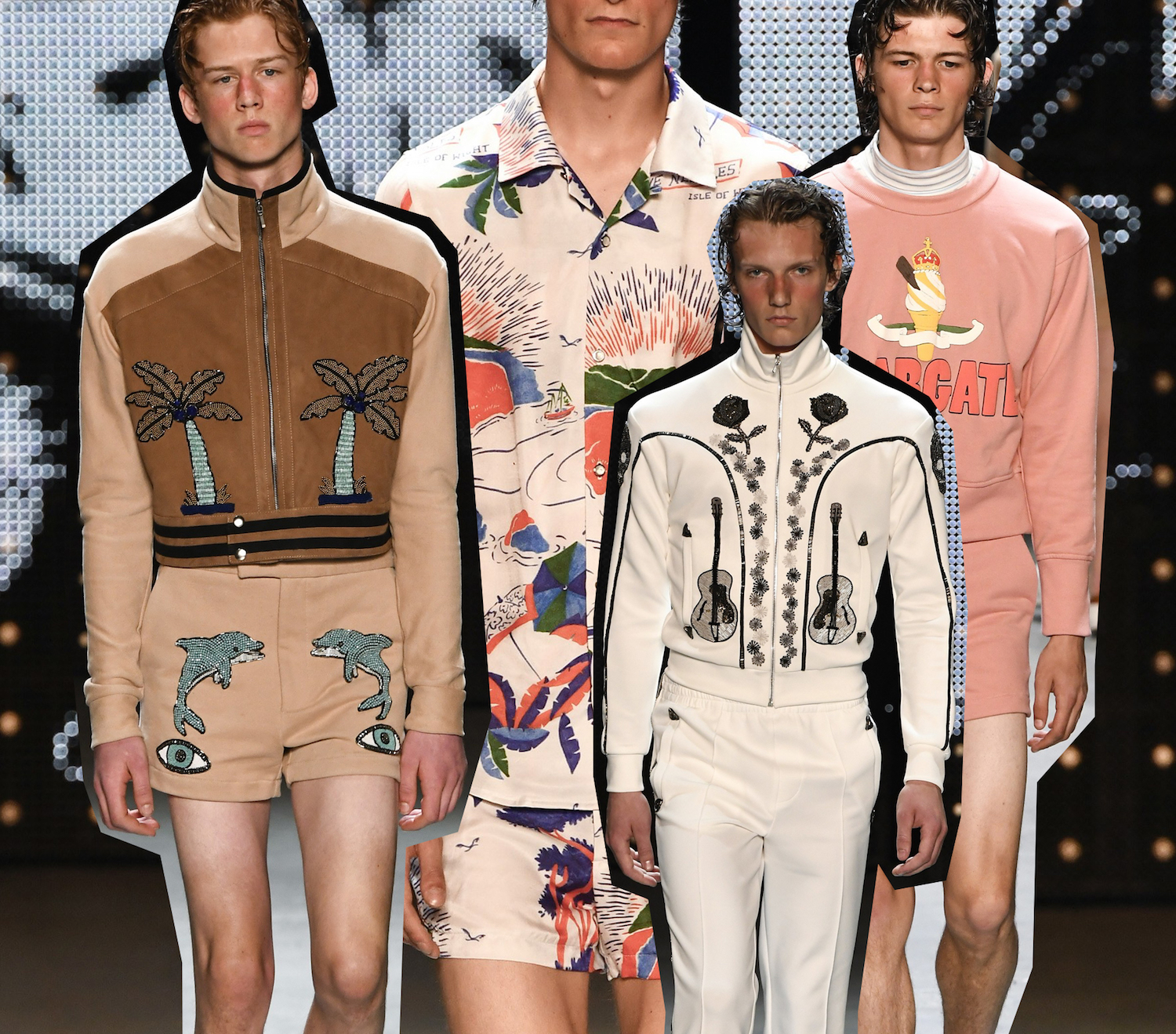 Topman Design kicked things off turning out a collection of youth tribe uniforms. Styles included tracksuit–souvenir jacket–Western shirt hybrids, and bold top-to-bottom terry-cloth short combos, Hawaiian shirts and short shorts. Models sported sunburn makeup that was meant to make it appear as though they'd been out all night and slept on the beach.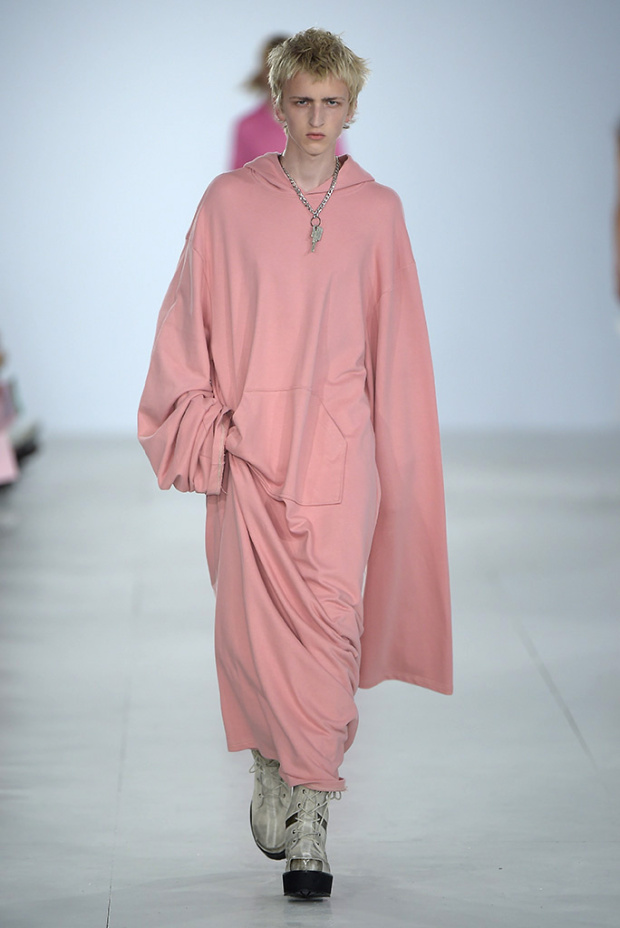 Chinese-born designer Xander Zhou, seemed intent on starting some sort of oversized hoodie trend for SS17. His extra-baggy sweats sported XXL-sized sleeves that almost touched the floor.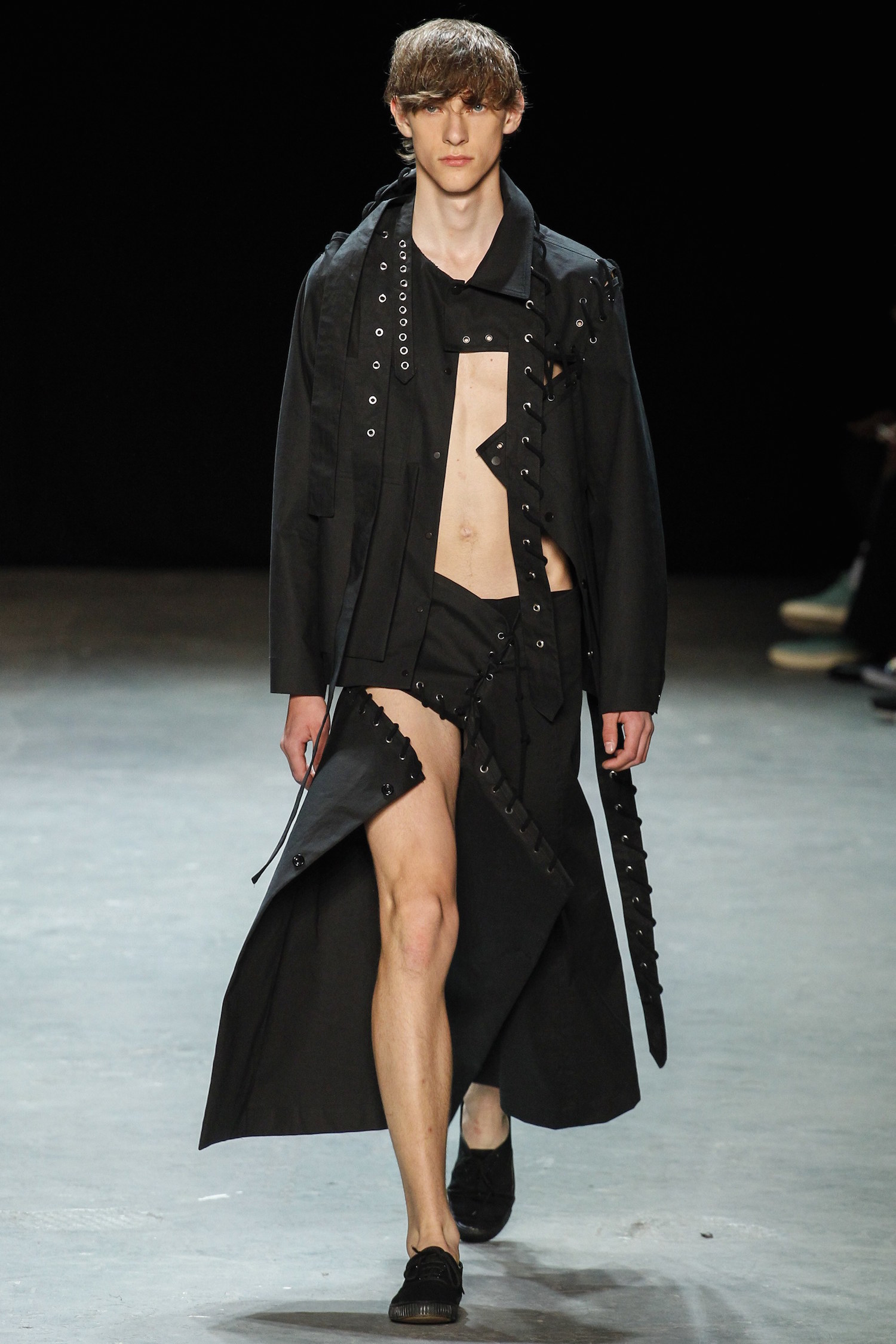 Craig Green served Angelina Jolie leg among garments flapping like tarpaulins around the body.  Monolithic swathes of fabric were either laced together corset-tight or left to unfurl at the shoulder and expose the legs. He also gave men a major backless moment.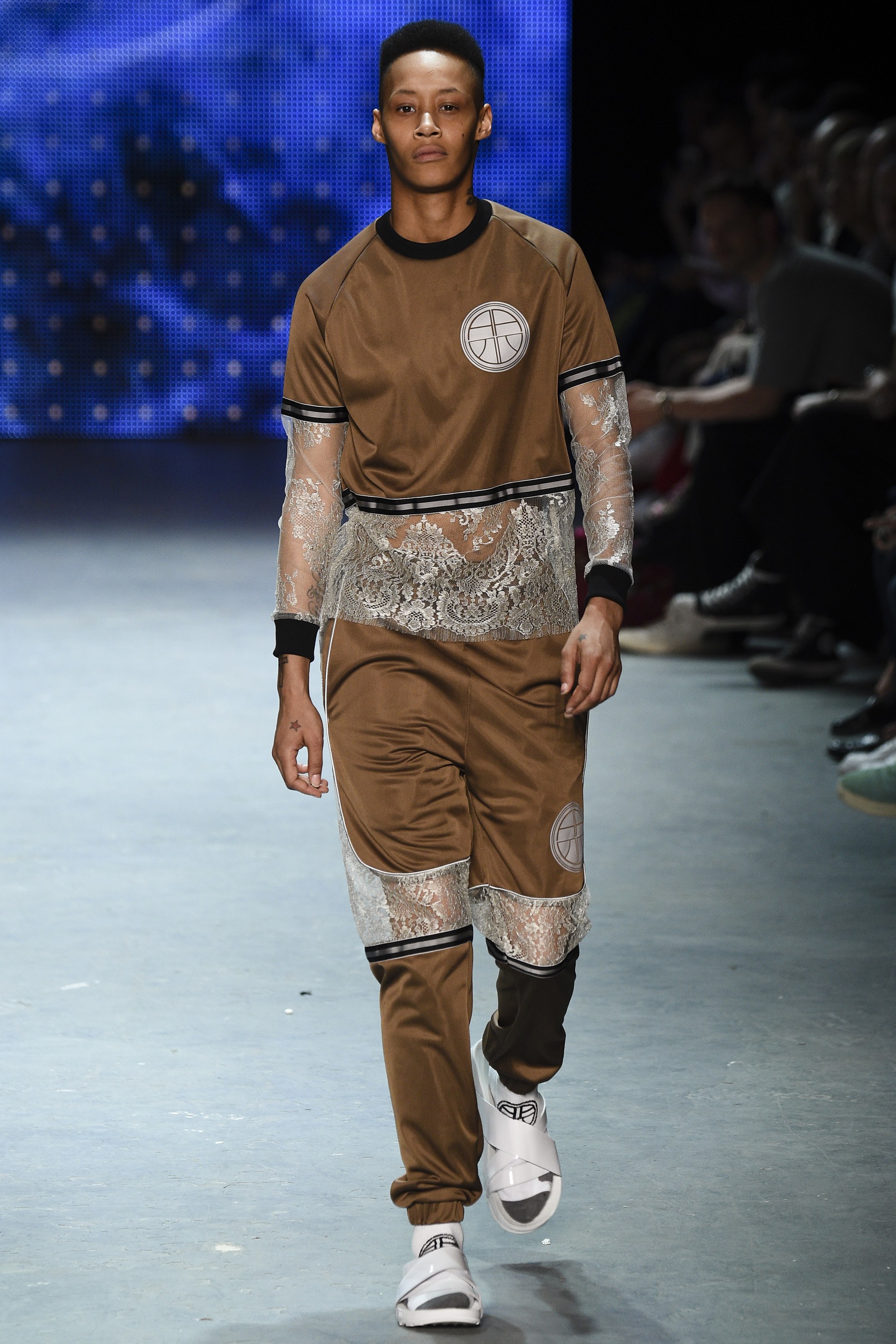 Astrid Andersen's swaggering, American-inspired sportswear staples hit the runway to a pounding Brodinski soundtrack, as her favored baseball jerseys, varsity jackets, coaches jackets, basketball shorts and the like were all drenched in lavish, Eastern-tinged embroideries.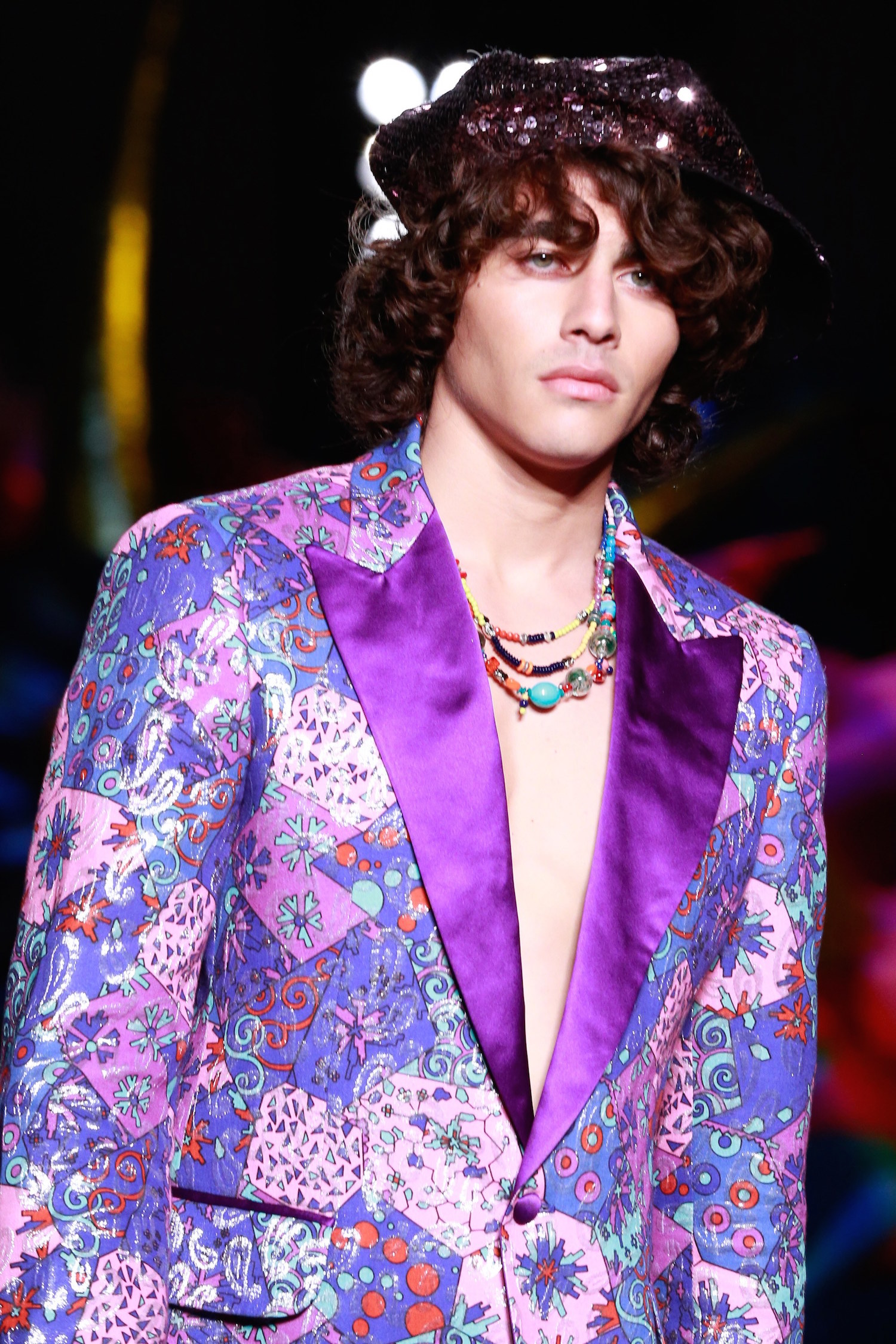 Jeremy Scott for Moschino proved he is the master of kitsch once again turning out uber-groovy psychedelic glam look that would render it's wearer among the best dressed at Burning Man. Sexed-up rave and road-wear at its best.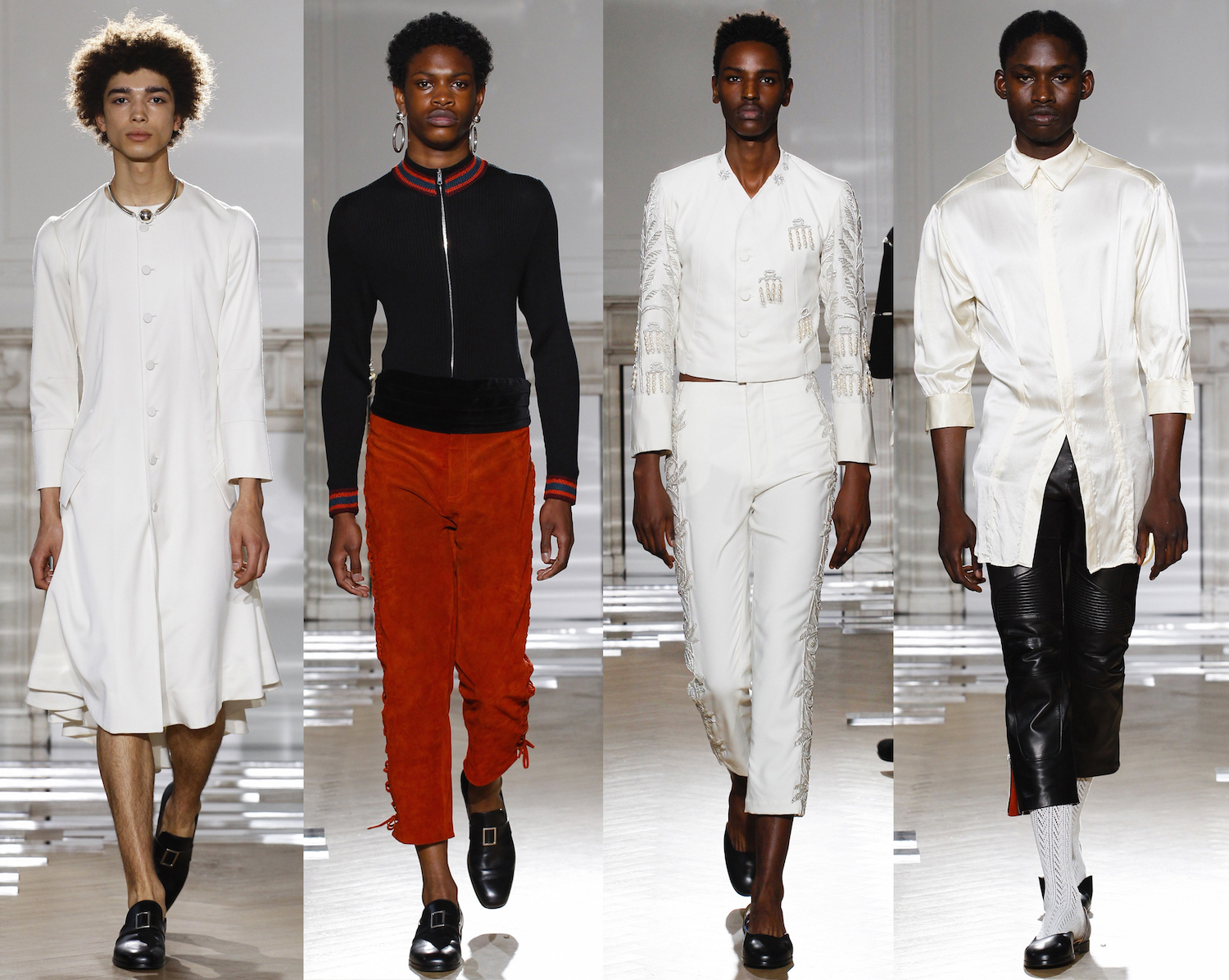 Grace Wales Bonner's continued to explore the boundaries of black male sexuality, masculine identity, and cultural experience. Bonner stitched together ceremonial styles—military decoration, religious attire—with embellishments of crystals and shells and touches embroideries and crochet. Overall the collection was feminine,  sexy and delicate.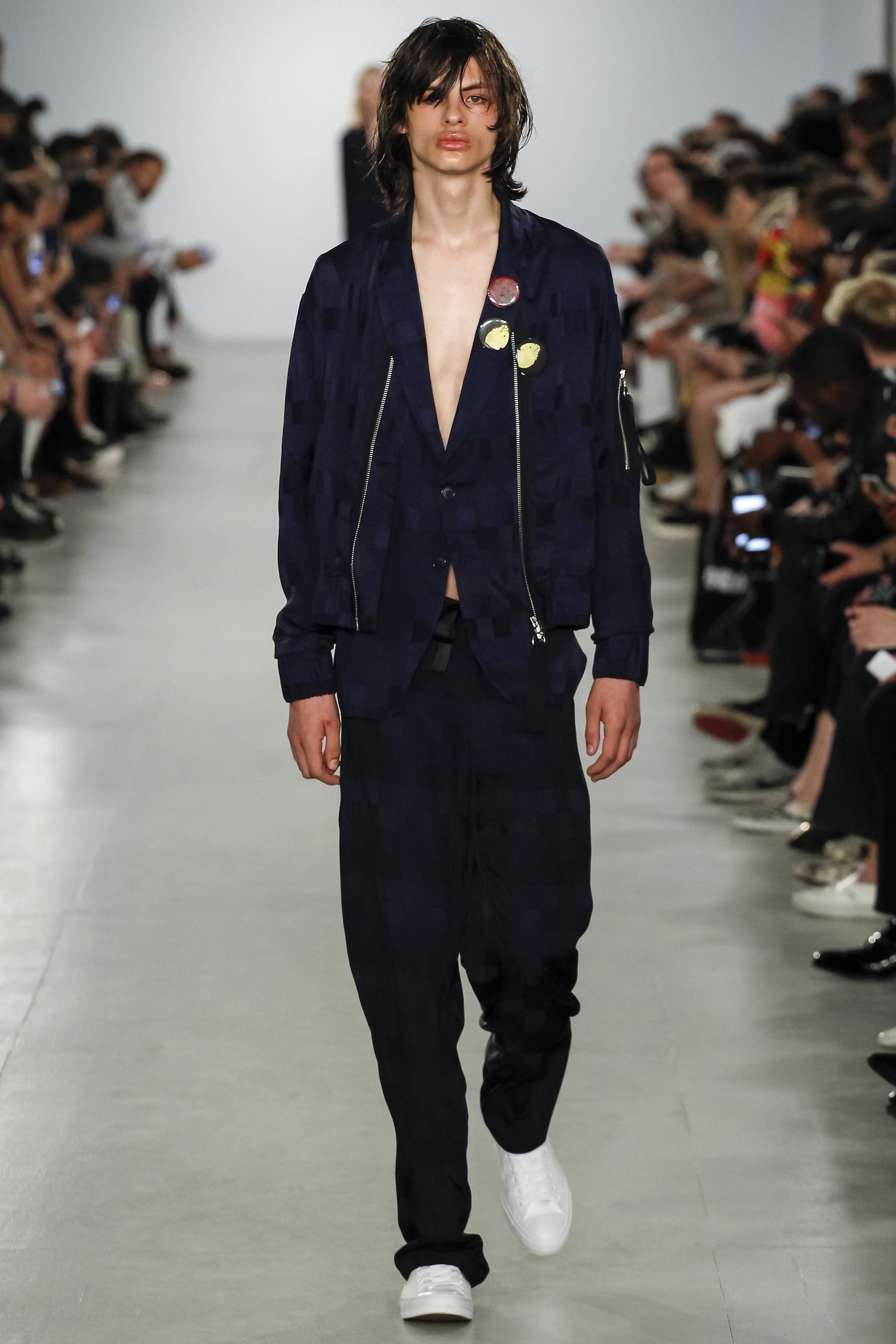 Matthew Miller played with layers. A blue-checked motif sprung up on silks; latte-hued knits were layered under jackets, black kimonos fluttered beneath blazers.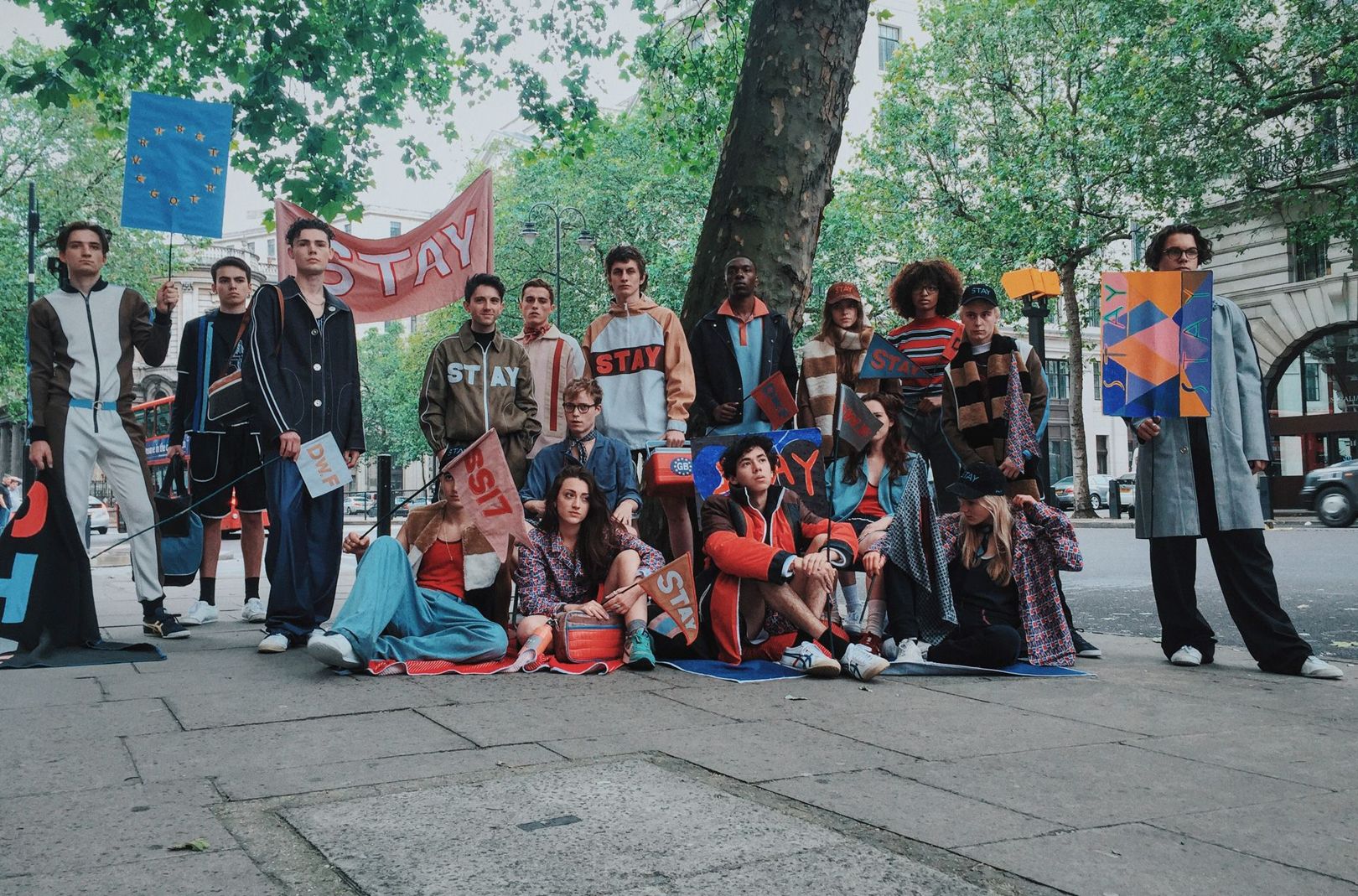 Former Central Saint Martins student Daniel W Fletcher, staged an impromptu presentation outside the LCM show space. Titled "Stay", the collection tackled Britain's potential exit from the EU. The clothing itself was a homage to the uniform of the British holiday-maker featuring reinterpreted raincoats, shorts and souvenir tees.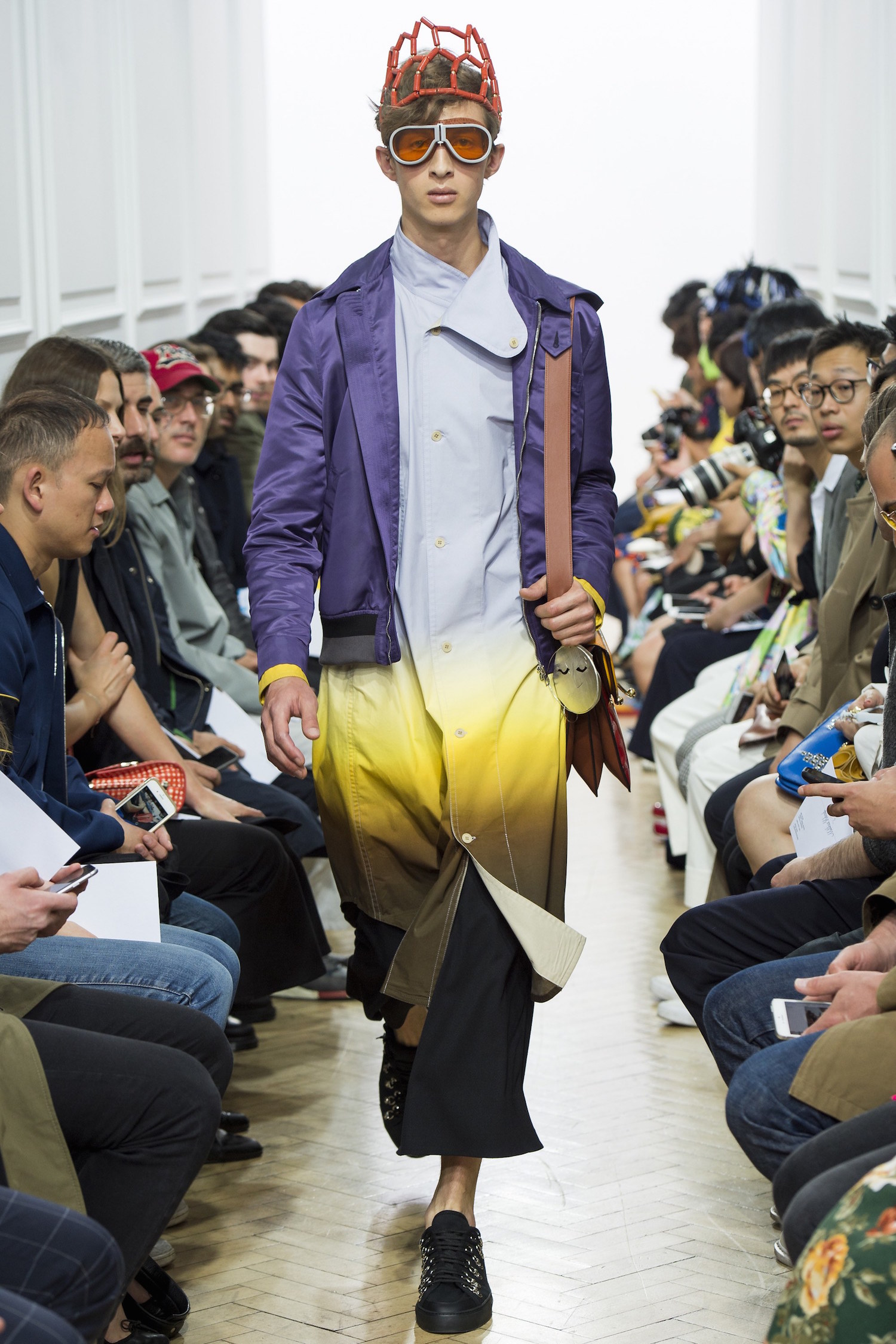 Loewe director and recent A$AP Rocky collaborator J.W.Anderson's menswear show is one of the biggest of the LCM schedule. Anderson was in a typically quirky mood, as his gender-vague army strolled around Yeomanry house to a flute soundtrack that was overlaid with commentary from a wildlife program.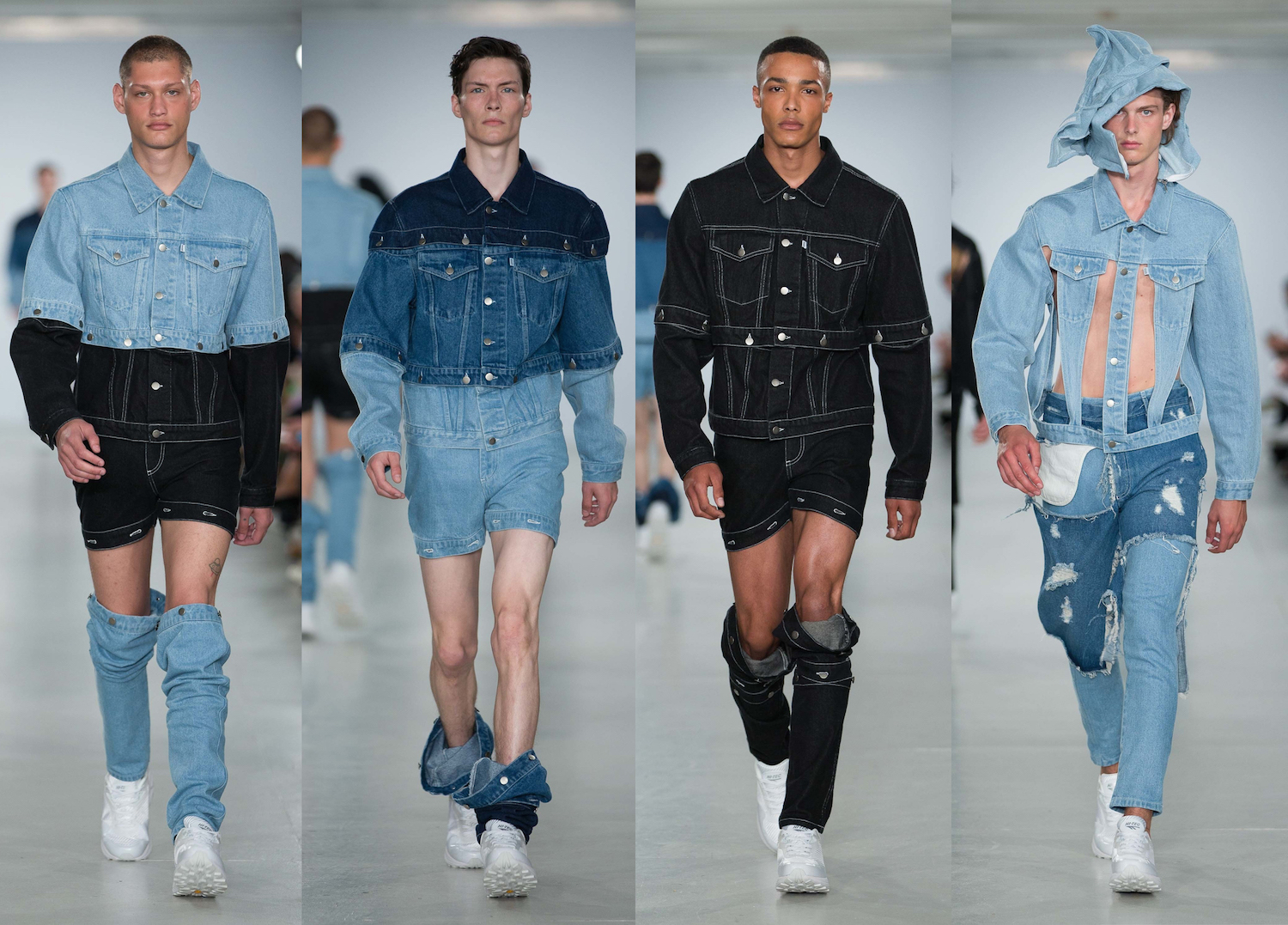 Christopher Shannon created a line up around everyday functionality with his SS17 collection, which for him, meant denim and more denim. Opening with a few clean-looking tracksuit ensembles, Shannon's SS17 quickly spiraled into the odd as a seemingly never-ending onslaught of absurd denim experiments took to the runway.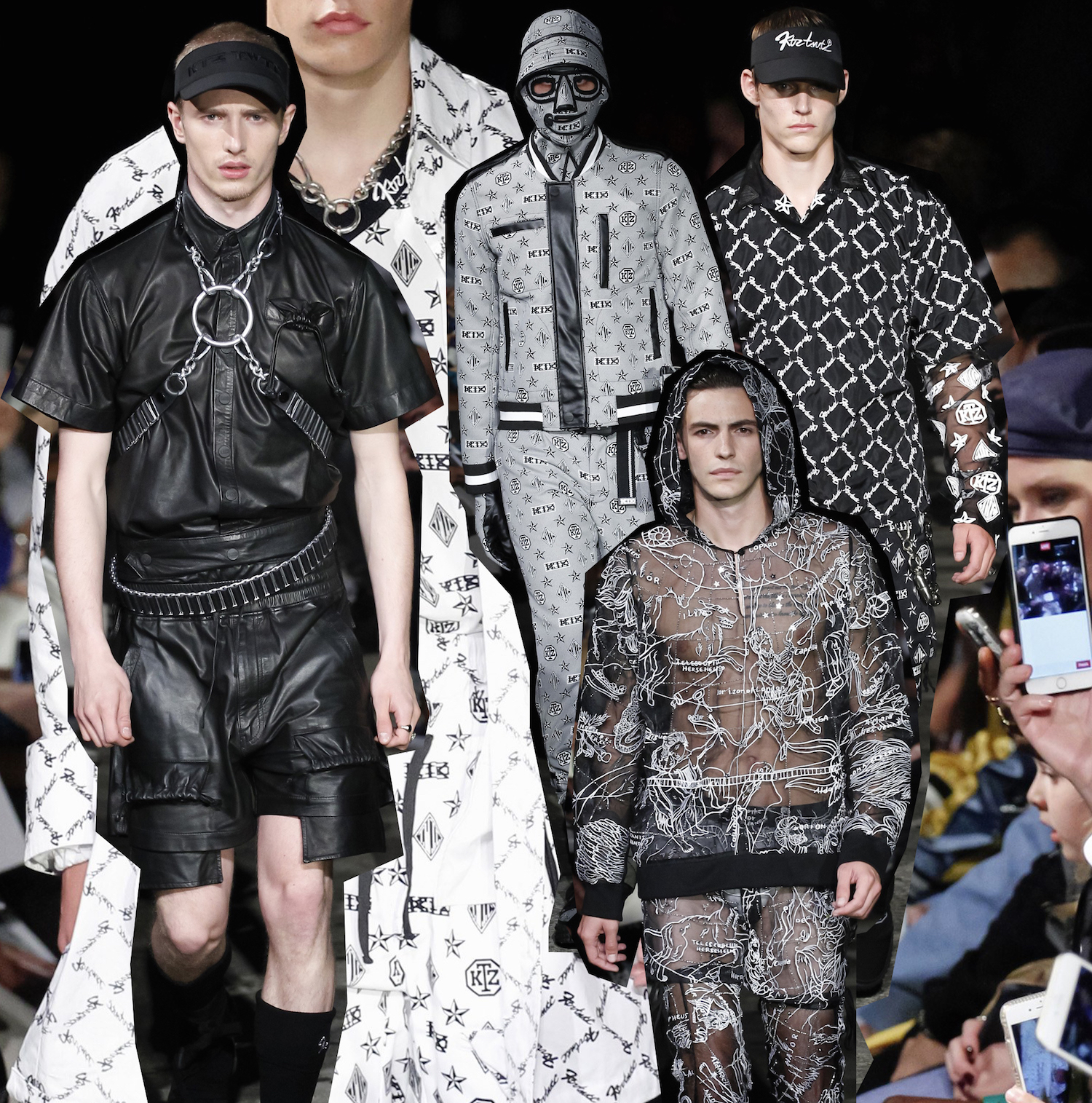 KTZ tapped into the  '90s London fashion scene with items that know how to tickle ones shock factor. While there are many commercially friendly brands at LCM, KTZ is one of those wonderfully whacky brands that you just go nuts with every single look. Fetishistic vibes turned up with a ton of leather pieces and chains. The show's soundtrack, a dreamy-but-restrained electro ensemble.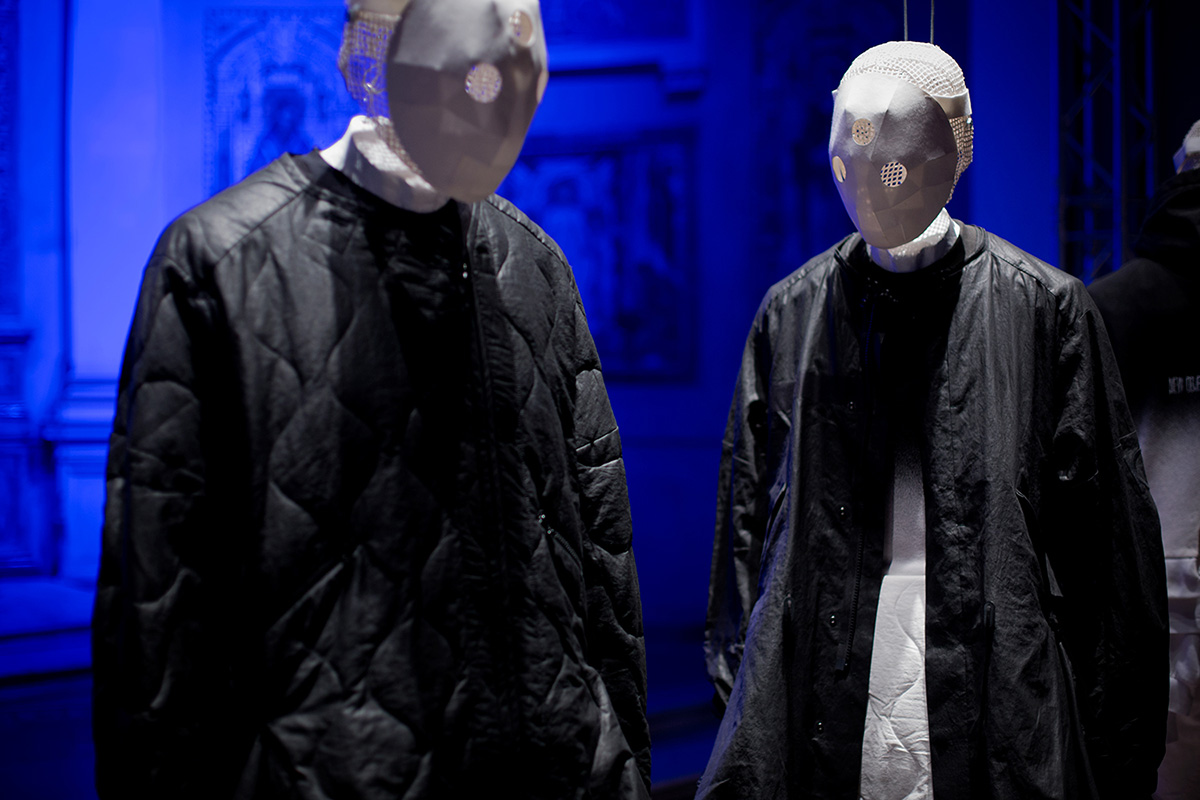 Aitor Throup turned away from the typical catwalk show and staged a eye catching performance during LCM. Throup's presentation of what he called "trans-seasonal prototypes" Sunday night was more of a fashion performance. A steel puppet was animated by a troupe of puppeteers who were all dressed in white, and wearing white masks. Modeled on a cast of Throup's body, the puppet was brought to life then exploded, and seemingly resurrected in the course of the performance.
What about the clothes? The puppet was dressed in utility-influenced pieces, such as a lightly padded nylon jacket, a papery parka, a dip-dyed hoody, skinny combat pants, and a bright white parka worn with a tulle underskirt.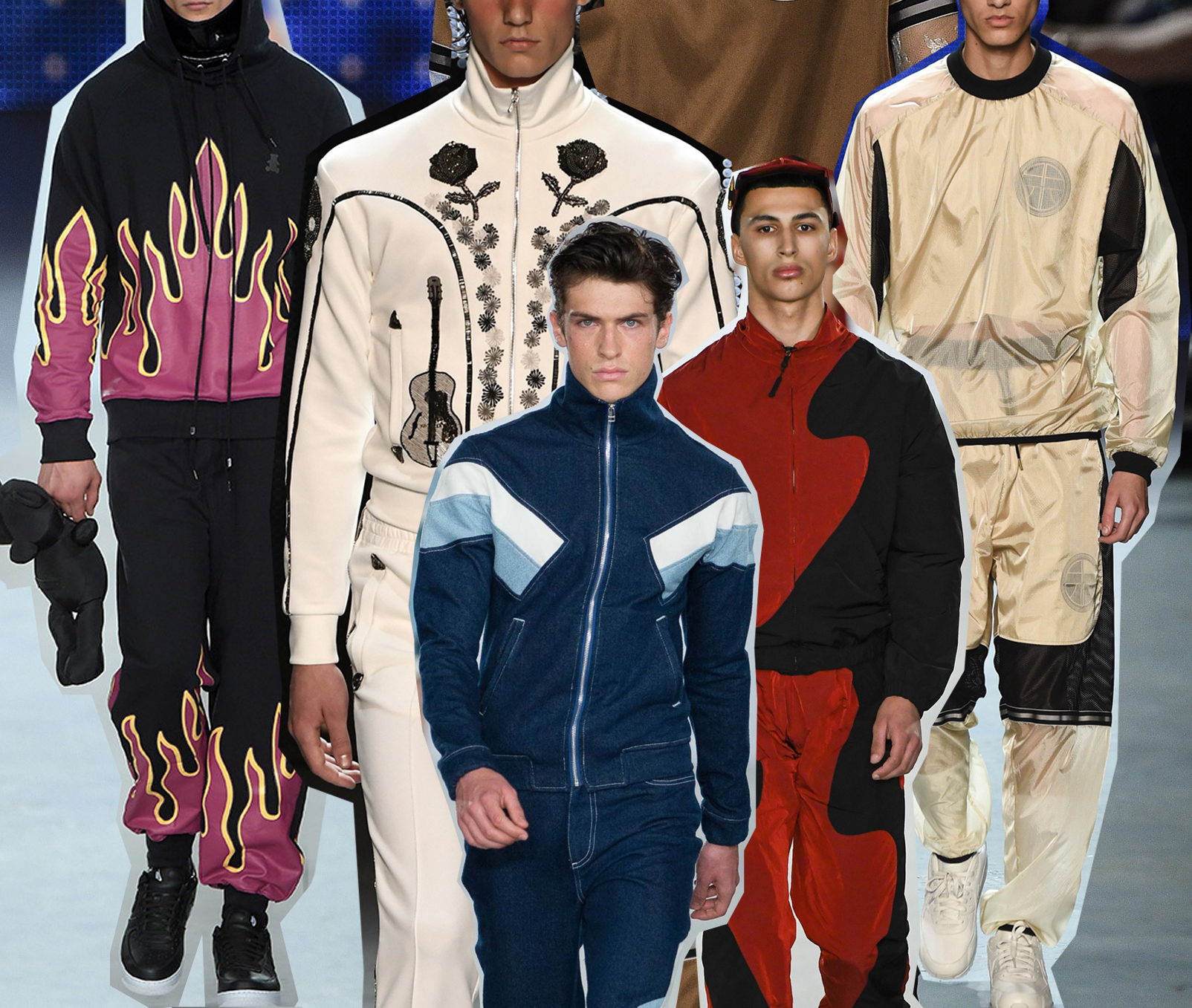 We will leave you with our first official trend report for London Collections: Men SS17. Track suits. They're coming right for us for Spring/ Summer 2017. I don't know if I love this or hate it.