- lifestyle -
Full-Frontal Male Nudity Continues At New York Fashion Week
Complete with gold snake penis jewelry.
02 . 21 . 15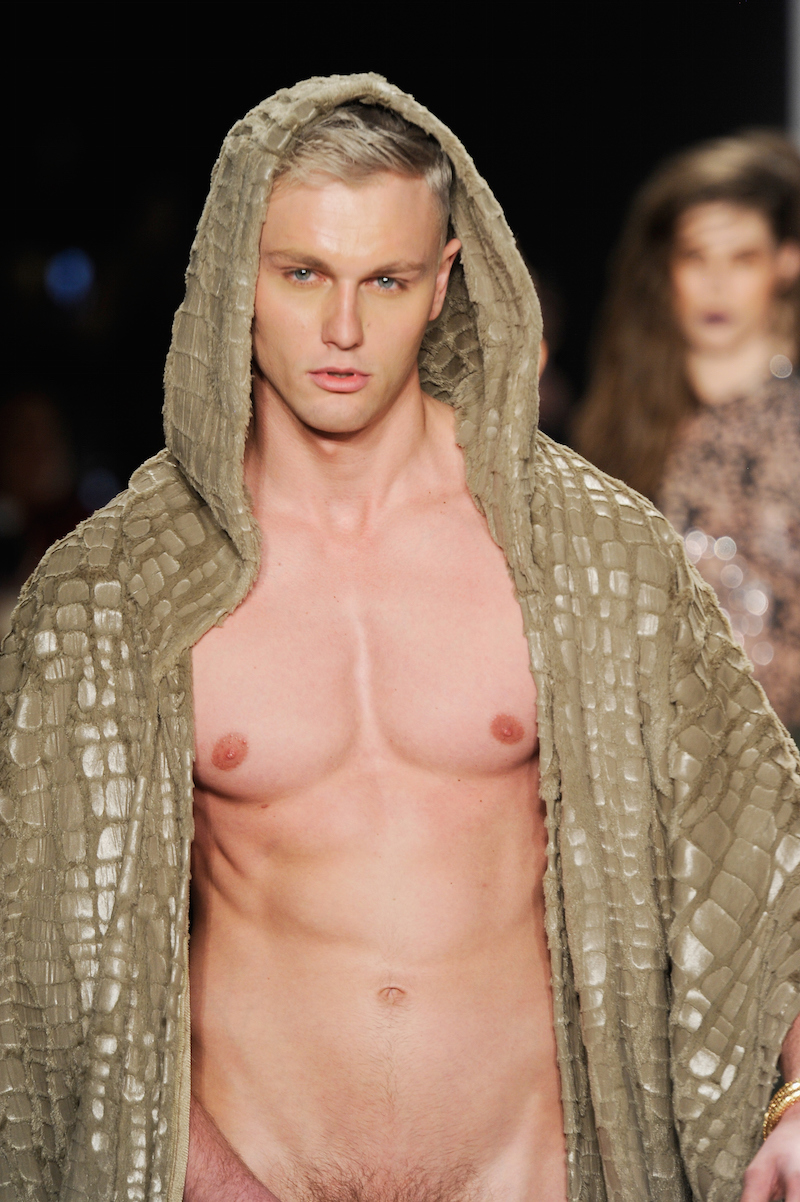 Seeing penis on the runway is simple, primal and a childish gesture. It can be impactful and enigmatic. Or it can be tremendously distracting, much like seeing Kendall Jenner walk the catwalk – you recognize her way before you have time to appreciate any of the clothing. Penis has the same effect.
Although the fashion carsaol has spun onto London, we feel it necessary to go back and reflect on this penis runway moment.
Remember last month when designer Rick Owens launched the exposed penis trend during his Paris menswear fashion show? The collection was riddled with crotch-level peep holes and extra-short, member-revealing men's tunic dresses? Well the penis had a moment at New York Fashion Week.
Last week the surprising full-frontal eyeful continued in New York on the runway at the Art Hearts Fashion Presented By AIDS Healthcare Foundation at MT Costello, designed by brother-sister-design-duo Stephanie Costello and Project Runway alum Michael Costello
A muscular blond model, (the only male model in the show) strutted down the runway with his penis in his hand clad in a green metallic, croc-embossed bathrobe. He also wore two glittering golden snake bracelets – one on his wrist and the other, well coiled around his member.
Before sashaying away, he dropped his robe low in the back to give the audience a final farewell glimpse of his butt.
Could this exposed penis trend really take off? Is it an impactful gesture, or pure distraction? Will more men start buying bangles?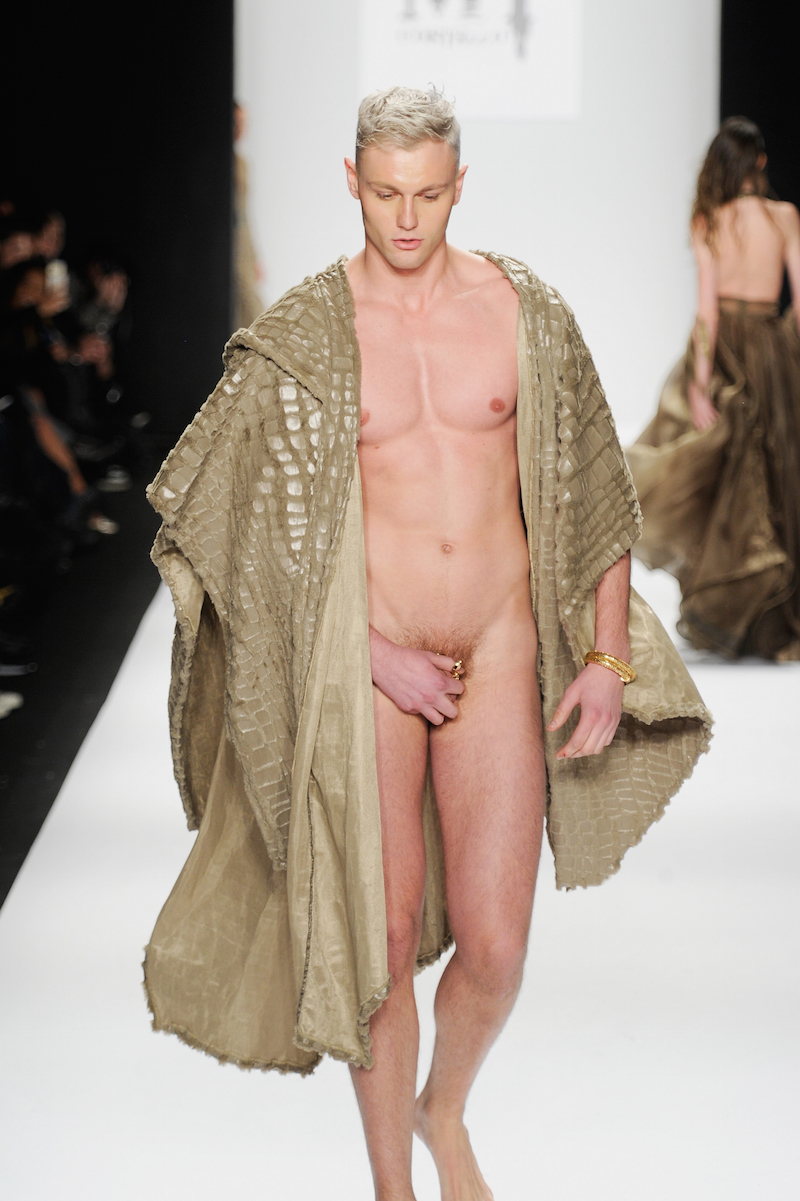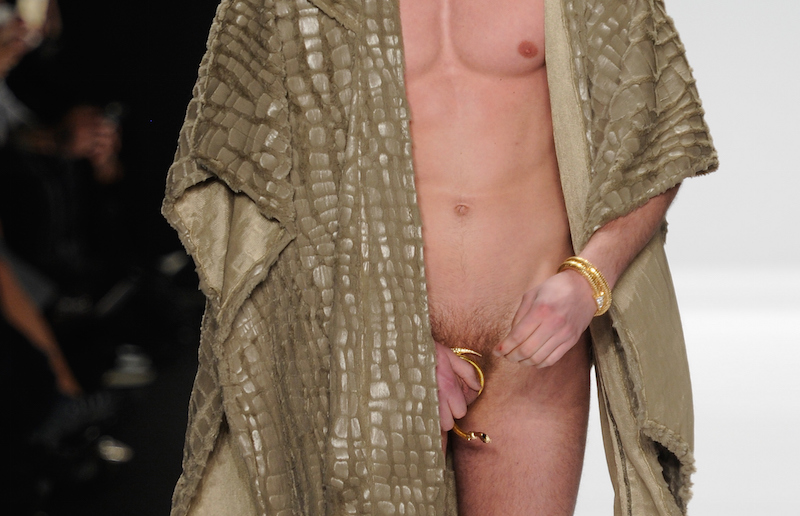 – YOU MAY ALSO LIKE –
23 FALL 2015 NYFW LOOKS TO BORROW FROM THE GIRLS
I BE ON MY SUIT AND HAT AT NEW YORK FASHION WEEK