- lifestyle -
Meet The Perfect Chair
One chair, countless uses.
02 . 02 . 22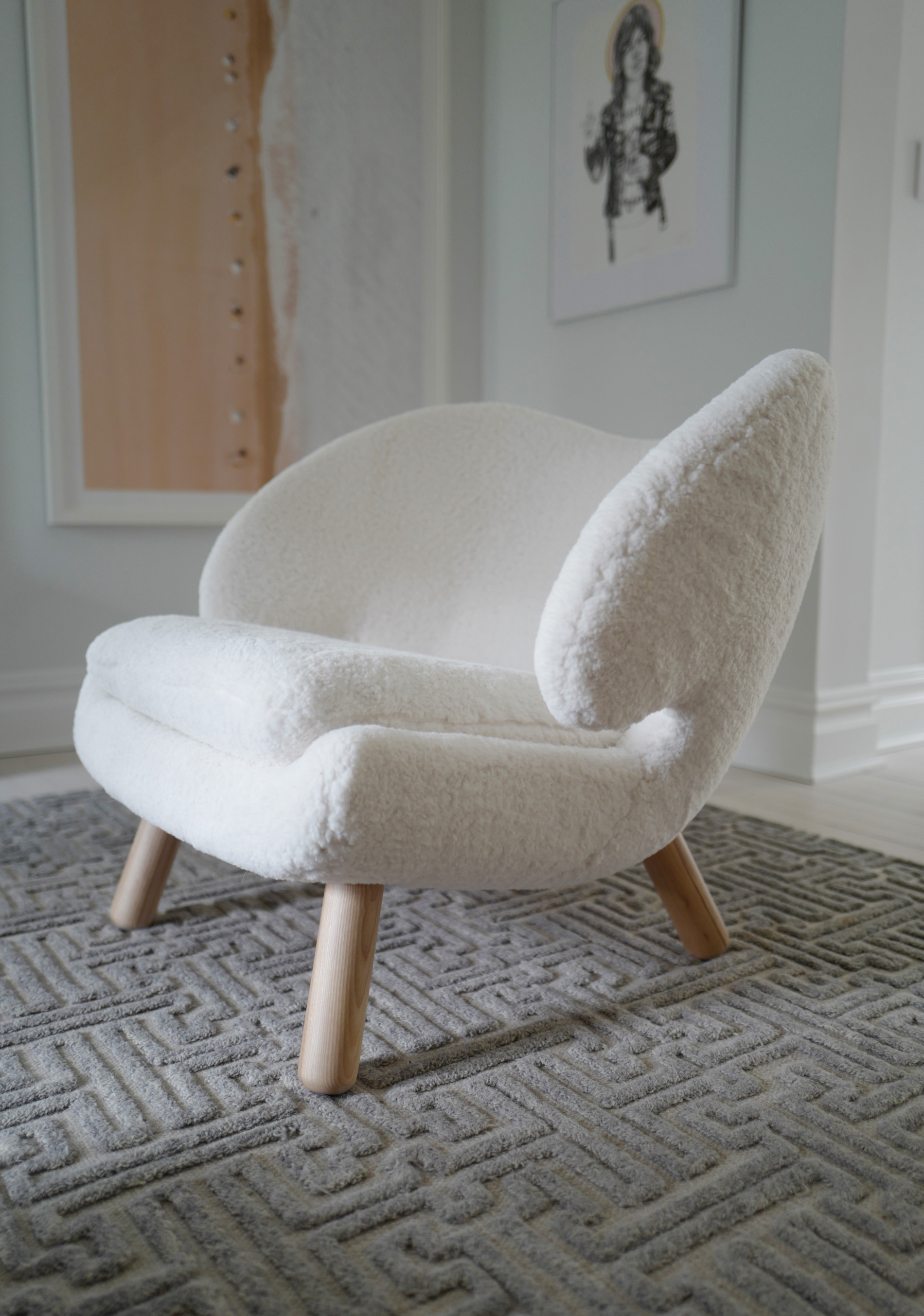 Sometimes you just need the perfect chair to encourage you to do all the things you always wanted. For instance, meditate. I have been longing to get back into a meditation rhythm. I tried waking up early, meditating in bed, meditating before ben but nothing worked. So I decided to get a chair that was not only a sculptural piece of art, but also so comfortable and cozy.
Meet, my meditation chair, my reading chair, my work from home chair and more overall relaxation chair. Who knew one chair could be so many things. The AH-mazing chair is called the Finn Juhl Pelican Chair  and comes from Eternity Modern.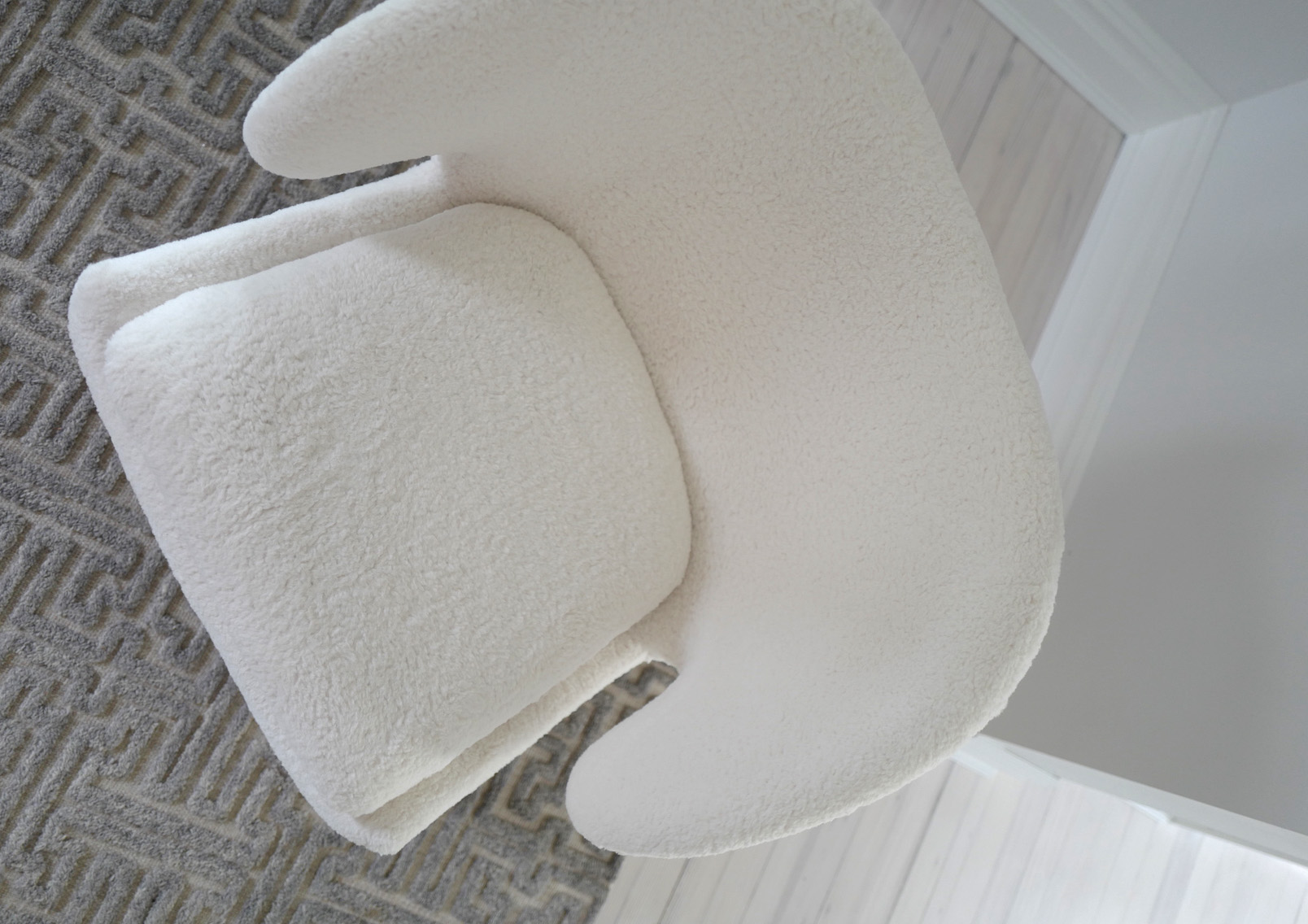 Eternity Modern is wonderful.  The furniture on the site offers the perfect balance between comfort and style. They serve up both iconic and trendy pieces that will complete your home design beautifully. This site has quickly become one of my favorite furniture sites out there. I find myself going on the site throughout the day to fantasize about redesigning a number of rooms in my home.
The Finn Juhl Pelican Chair is really my happy place. I placed the chair in a central location in my living room. Not only because it is gorgeous, but it acts a a beautiful reminder to me to meditate daily. Click here to peruse the stunning furniture at Eternity Modern and find your perfect chair.