- lifestyle -
Pharrell's Marilyn Monroe Video Shows Us How To Dress Happier
Pharrell's Marilyn Monroe video is a definitive outlet for lively summer trends.
04 . 24 . 14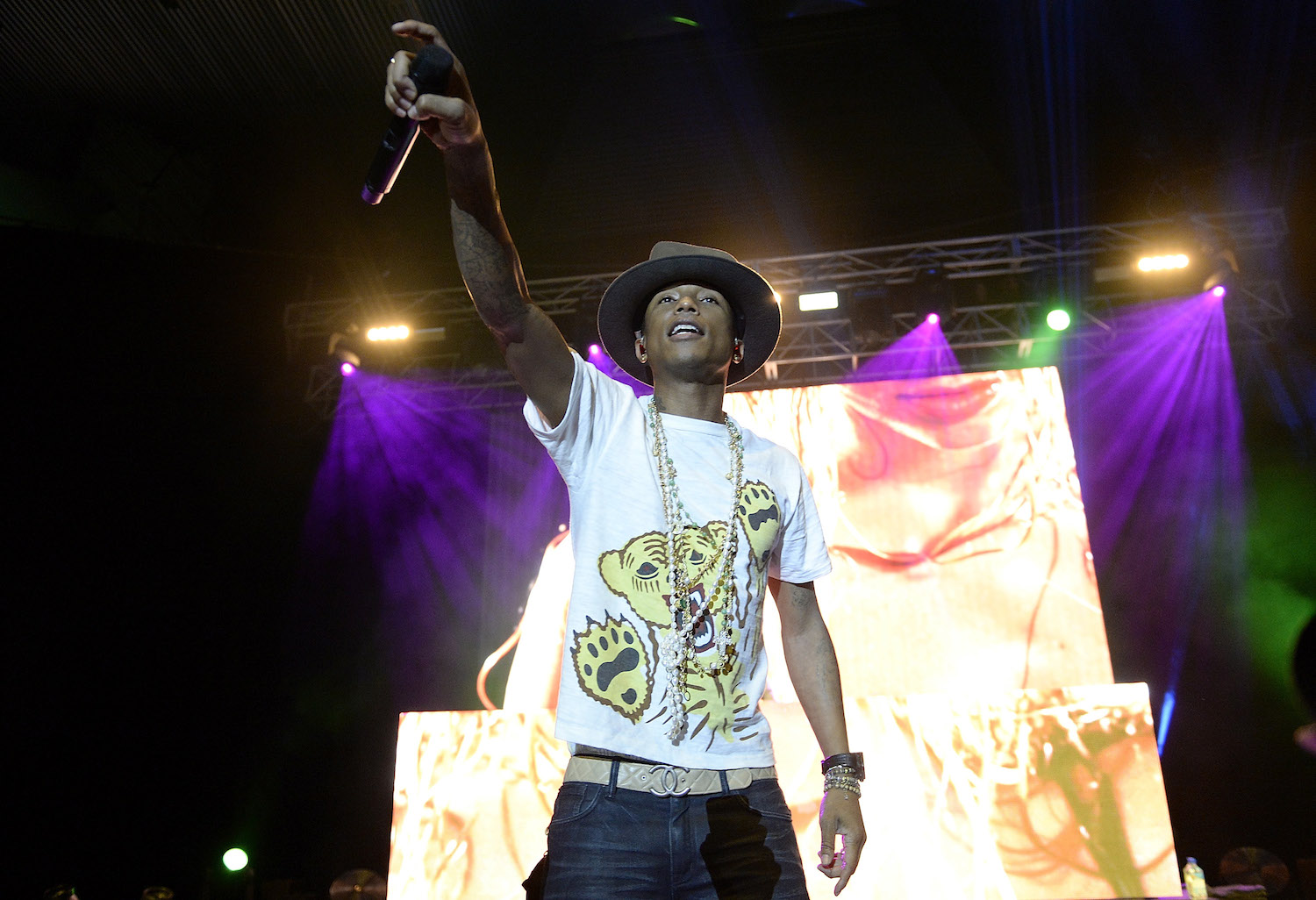 Hey! You there, dude in the fitted tee and stripped trousers that actually make wearing stripes on your pants cool. Yes, you, in the big hat, with the natty personal style and the quirky and honest dance moves. How do you do it? I want in.
Coming off of two successful performances at Coachella, Pharrell treated his fans yesterday (April 23) to the video for "Marilyn Monroe." How dope is Pharrell in the video? I mean, the guy was always awesome, but this video, come on, it's about to become verbal crack cocaine. The song is also a tribute to women—and the Luis Cervero-directed video is filled with hundreds of lovely ladies, including a special appearance by Kelly Osbourne.  While watching the video I thought – why not take note of summer trends while listening to a bouncy track and checking out dance moves reminiscent of a free spirited youngster. So I did.
Not only does the ideal girl he sings about sound awe-inspiring, but also the singer's style in the video covers the 4 major summer menswear trends: drenched in denim, the strike of the bold stripe, 40's throwback and white out. My personal favorite right now is actually one I used to avoid at all coasts – the all denim look. As a major fan of Dolly Parton and denim separates it's not that far of a stretch I would be into this. At first I felt like an out of place crop cutter in the look, but after seeing Pharrell rock it, and having tried it on several occasions, I can honestly say it is quite the cool summer look. Denim, like Pharrell, just makes people happy. A breathable fabric that looks great and is comfortable; what's better in the summer?
Check out the video for the denim drenched look and the 3 other carefree summer trends below.