- music -
Confessions Of A "Jealous" Singer: Nick Jonas
Whoever said Nick Jonas was just for kids was clearly paraphrasing that infuriating little cereal rabbit and therefore should never be listened to.
12 . 18 . 14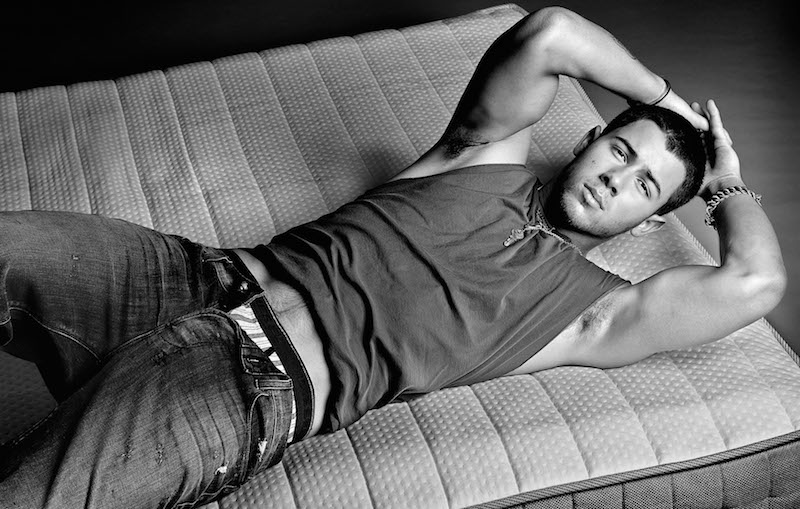 I don't think there's anything innately wrong or rash in gushing at Nick Jonas' reinvention. He's young, hot, ripped and sings a song I cannot get out of my head. He's a thing of beauty. Something to show off.
Remember when he was once one of three young fellows that wore a ring to declare their purity. Nick Jonas' loose virtuosity and new abs proves his purity is unlooped; unprogrammed; meticulously tarnished.
He's a nice, relaxed guy who also likes to wear clothes. "I definitely prefer winter fashion – I like wearing layers and jackets. For me, it's always hard to find clothing options in the summer time." Nick also has some style advice for guys. "Jackets always compliment any outfit." He said. "Whether it's leather, jean or varsity – those are some of my favorites."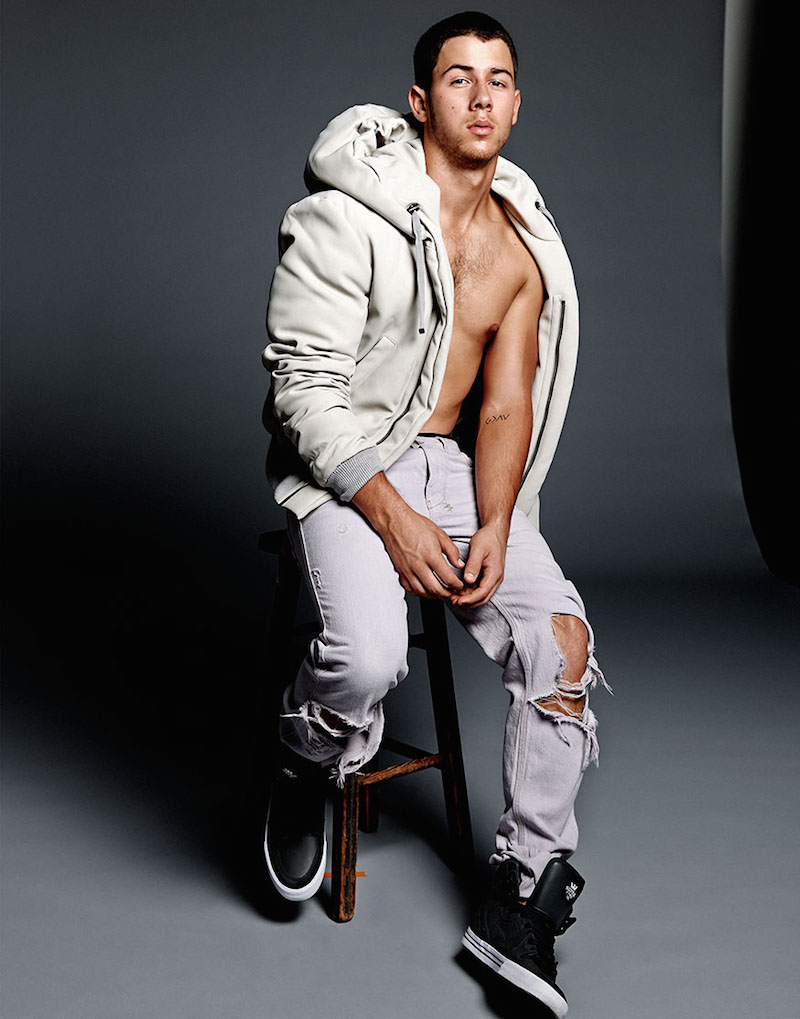 He's also a guy who digs music. "There are so many amazing songs that came out this year but if I had to choose, my favorites were definitely Cool Kids by Echosmith and Chandelier by Sia. My all time favorite movie is Dead Poets Society."
Even over the phone, Nick's wry sense of humor comes through. He's honored that, at age 22, his career is on fire and being compared to the likes of Mark Walberg's from the '90s.  "It's really an honor," He admits. "I think we're different but he had an incredible career and I wouldn't mind following in his footsteps. My hope to be able to continue to do what I love, which includes both acting and singing.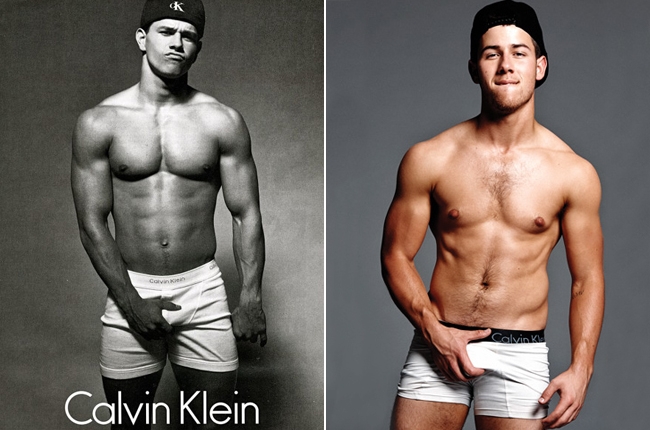 He also is taking advantage of admiring some other sexy male role models. "I'd have to say Daniel Craig is the greatest style icon for men. I think every guy secretly wishes they could be James Bond – I'm a huge fan."
Lastly, I made sure I asked the important stuff. Boxers or briefs? "Boxer briefs!"