- music -
Gabe Saporta Gives Cobra Starship A Monochromatic New Look
And it's a white hot mashup of George Michael, Saint Laurent & Icona Pop.
09 . 30 . 14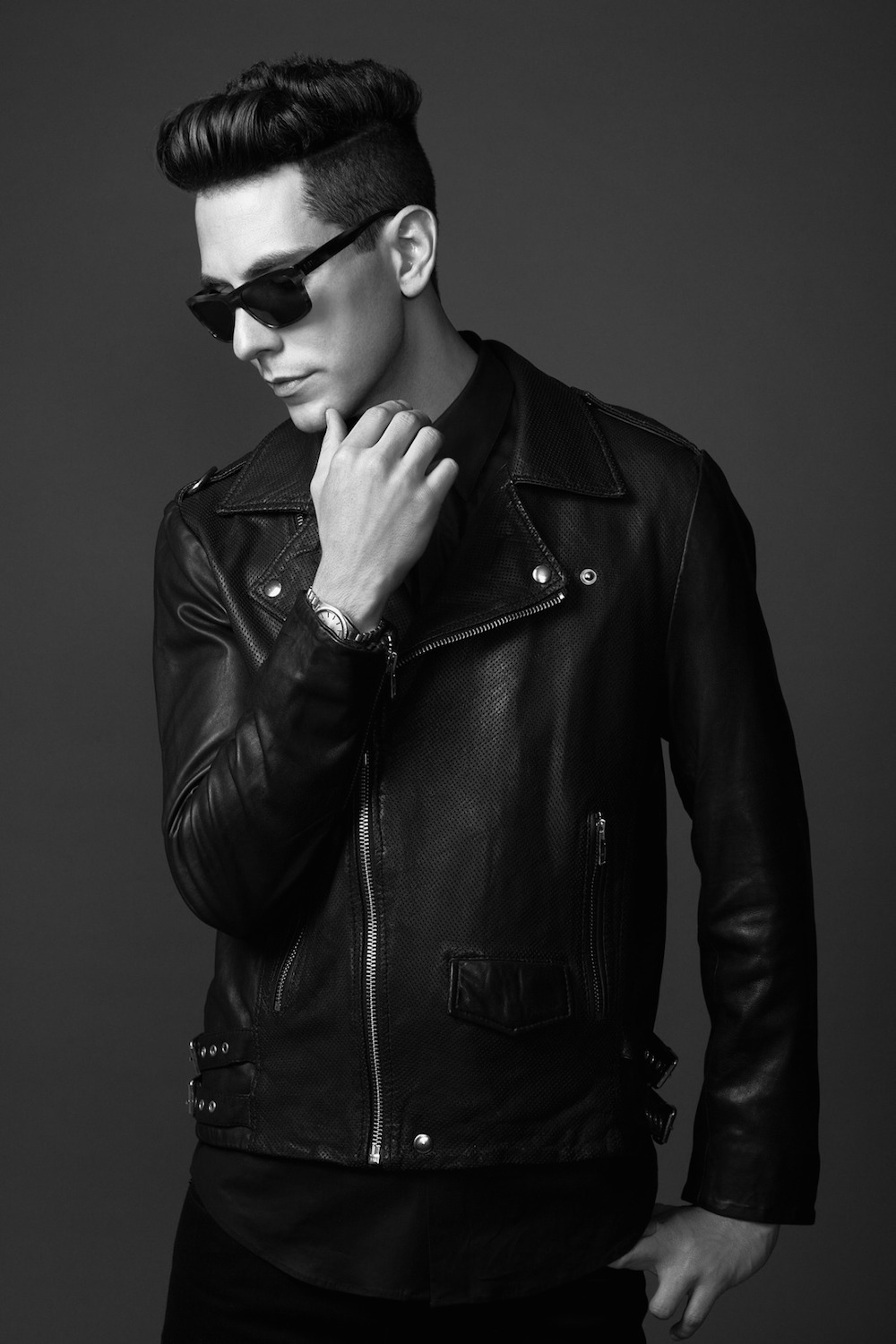 I got to thinking about transformation after listening to Cobra Starship's Gabe Saporta new track, 'Never Been in Love'.  It is the season of change after all and the song is just really good. They say your body replaces itself every seven years and can result in an itch for those who find themselves in a relationship. I'm not scientist but in today's Insta-drenched world I would say a substantial transformation occurs much more rapidly.
I first met Gabe Saporta backstage at Tommy Hilfiger's special Amex show during NYFW back in 2011. I was platinum blonde and Gabe was an unmarried pop star rocking a bold red blazer. Both of us were at very different points in our lives – he was making good girls go bad and I was making healthy hair go dead. It was the end of an unusually brutal fashion week for me and I was drained of all vigor. Luckily Gabe was vibrant enough for the both of us. He talked electro-pop, fashion week madness and his punk filled youth. "We were always these outsiders in the pop world." He told me.
Three years later he's married to a fashion designer, and digging monochromatic looks and I'm living with my boyfriend, not a fashion designer, and am sporting a healthy brunette-colored 'do. We've both seemed to become somewhat tamed.
He credits his marriage as the main source of inspiration behind his new track. "I went from the guy who makes good girls gone bad to being a stand up model husband" Gabe explained to me. "When you hear the title you think it's a shattered song, but once you listen to the lyrics you get it. I have a little bit less to prove now. I feel like marriage made me go soft in terms of going to the club staying out all night and going crazy but now I feel like I have my girl to behind me to protect me."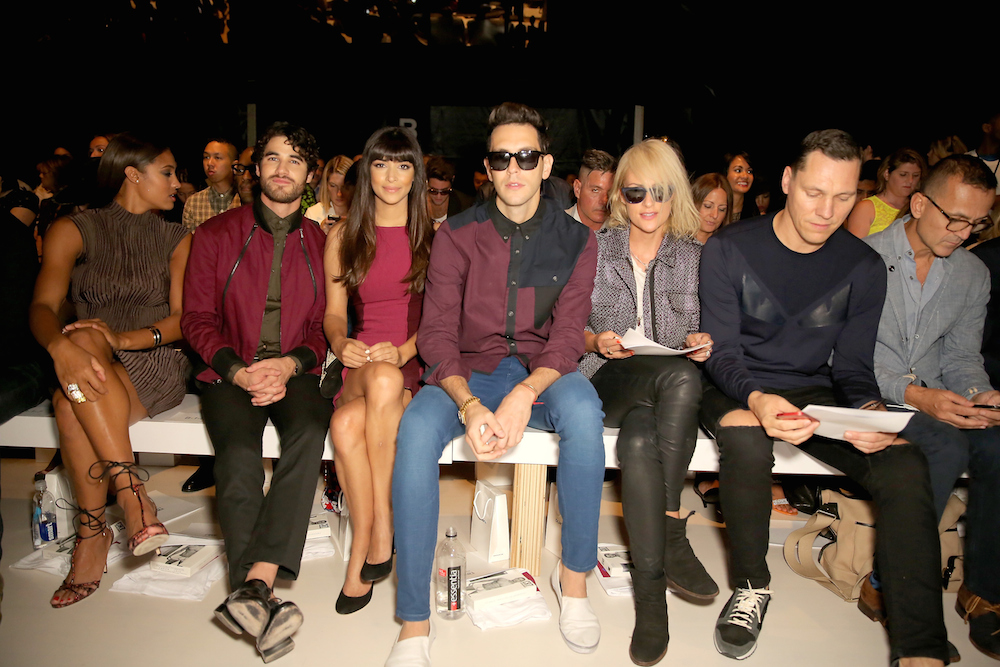 'Never Been in Love' which features guest vocals from Icona Pop – taps into Gabe's new state of mind and fresh outlook on pop music. As ever, Gabe's music feels wise to punk history, but viciously playful in the manner he chooses to use it. Different? Yes, certainly an open defiance against his original electro-pop sound, but still feels quintessentially Gabe touching on aspects of all his previous records: a feel good sound, incorporating electronic elements and breakbeats into the track and a splash of George Michael charm. His new look certainly reflects this lean. "When we first started we wanted to make a big splash and the world we came from was an emo dark Goth world. I was wearing bright colors and neons and now I've gotten myself in very monochromatic look. I'm still inspired by guys like George Michael but now keep Saint Laurent images on our mood boards. Don't worry, I still have all the old stuff in my archives."
For the new album, he's talked about a throwback stadium pop attitude, to go along with his millennial and monochromatic new swagger, a vibe that was certainly highlighted by the likes of Icona Pop. He's also mentioned "Good Girls Go Bad" and Night Shades collaborator Kara DioGuardi and rapper Hesta Prynn as guests in the new sessions. He's currently heading out to LA, were most of his band now lives, to finish up the new album and hopes to drop the album in early 2015.
Before I sign off, Gabe has some style advice for the fellas – "Make sure to have the bottom of your pants the right length and with. I see a lot of guys who have pants that are too long and wide. Have a nice length, not too short and tapered look is really the way to go."  Word.