- style -
Dressing Like an Adult: A Tweed Suit
Angela Lansbury approved.
10 . 02 . 18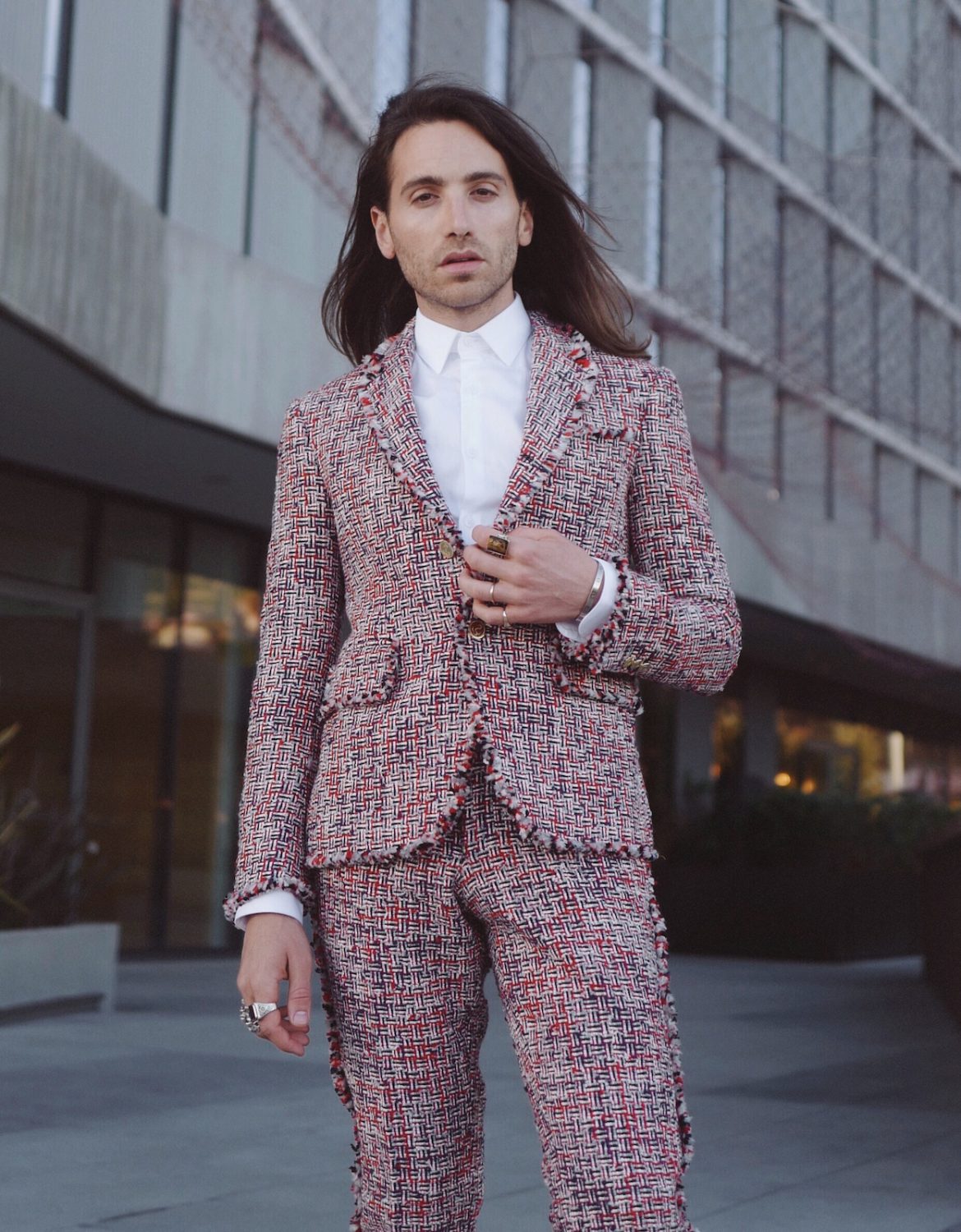 Important question: Is this tweed suit an important and necessary addition to my wardrobe and if so, what shoes do I wear with it and where exactly do I wear it?? Answer a resounding YES, black boots and to the Out Magazine Power 50 event presented with Genesis.
I am really into the psychology behind adulthood dressing. As I'm typing this, in addition to never wanting to look at another navy suit I realize my ultimate adult icon is Dame Angela Lansbury in Murder She Wrote.
Lansbury first appeared on America's TV screens as the widowed crime-solving sleuth and author, Jessica (J.B.) Fletcher, who bounced across her quiet, fictional town of Cabot Cove, Maine, on a modest bicycle, nabbing one murderer after the next to the tune of the pounding keys of her typewriter.
Her character in the show was not only always perfectly polished but was pulling off looks—high-waisted jeans, trench coats, floppy stylish hats—that a millennial might take off the vintage-fashion rack today.
So enter my Thom Browne suit.
There was no better place to wear this look to then Out Magazine's Power 50 – an event that celebrates 50 incredible LGBTQ people making waves in the industry and helping to shift the world. I got to chat with Gigi Gorgeous, Justin Tranter, Tyler Oakley and so many other great and strong individuals.
I'm so grateful I was able to be a part of this.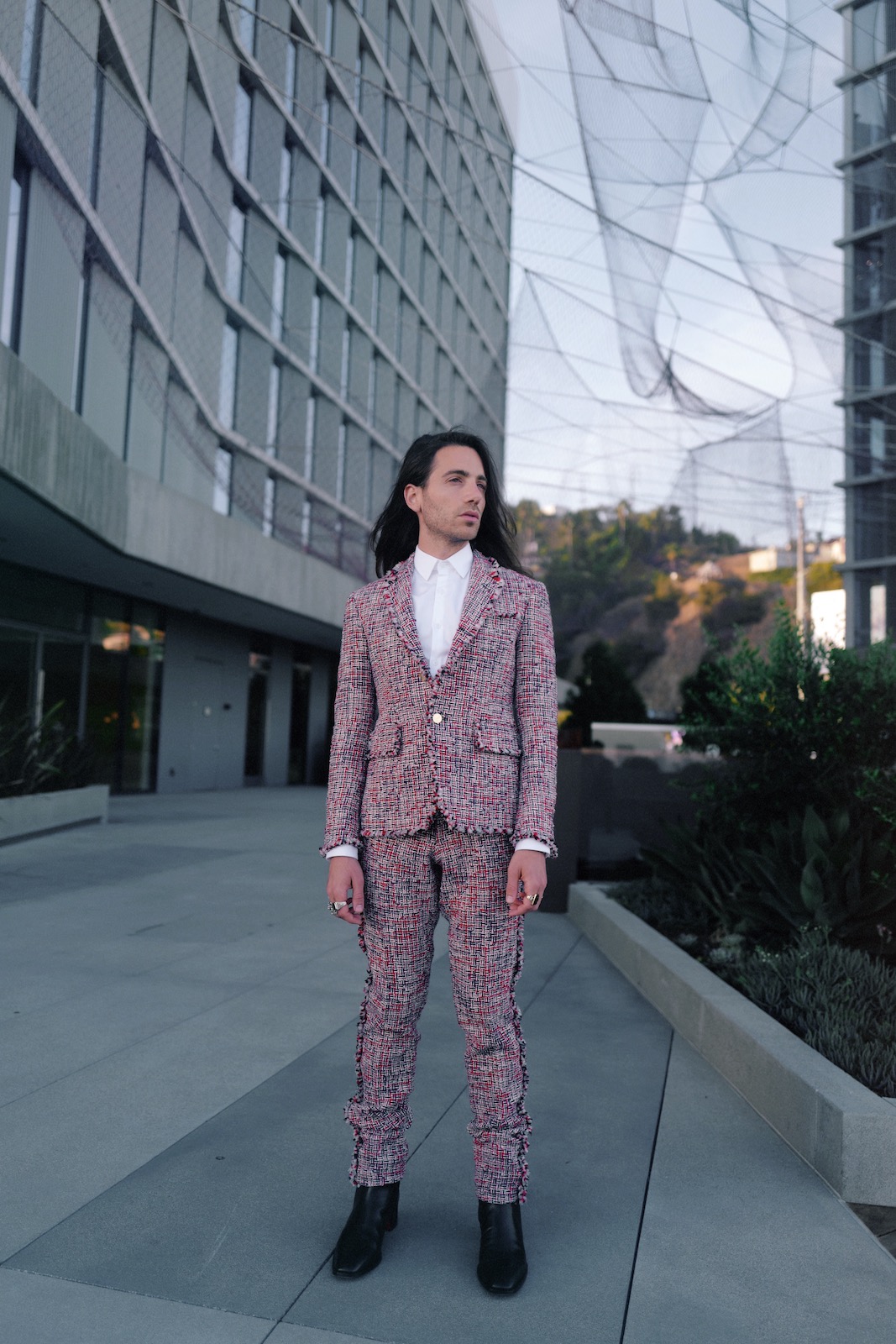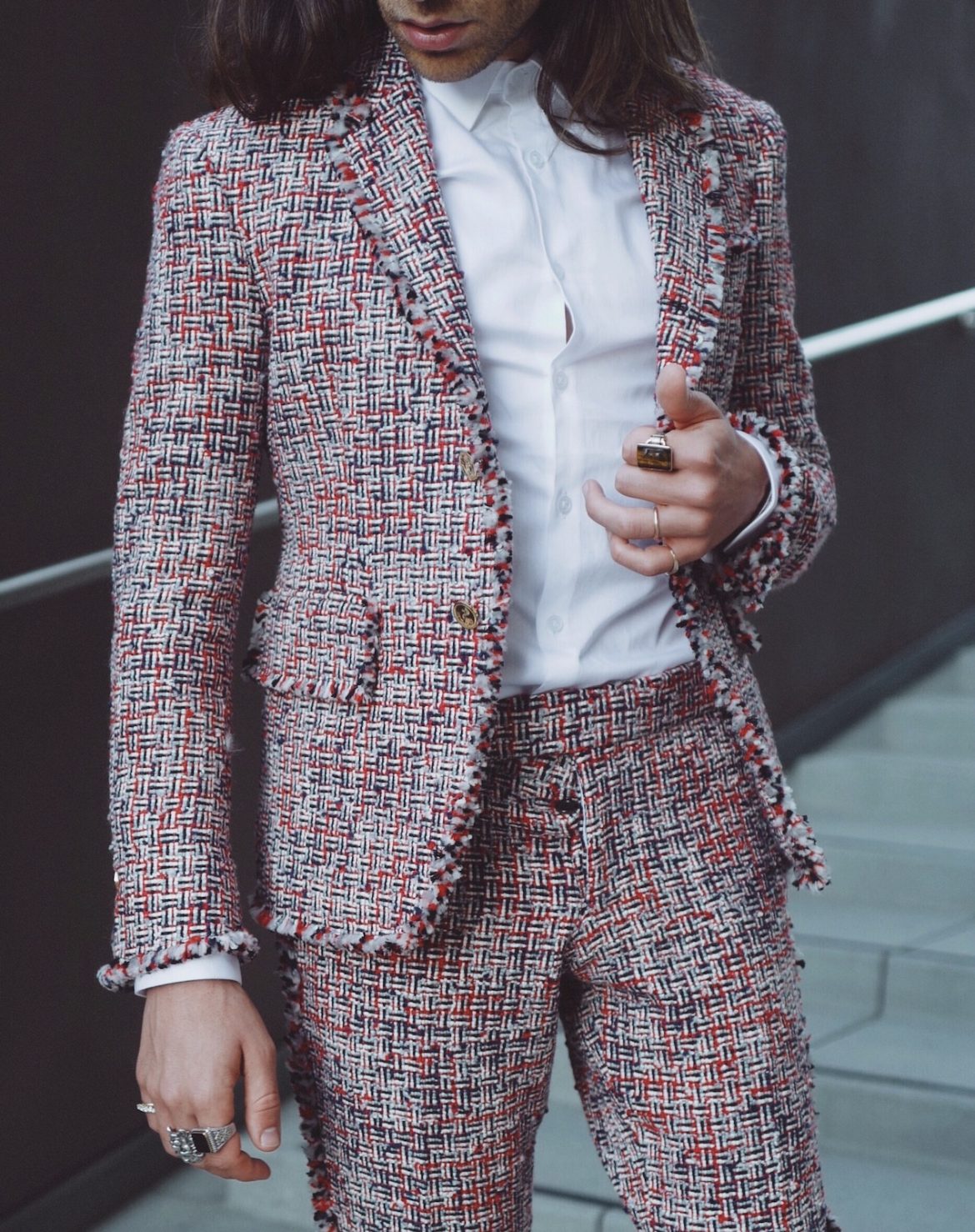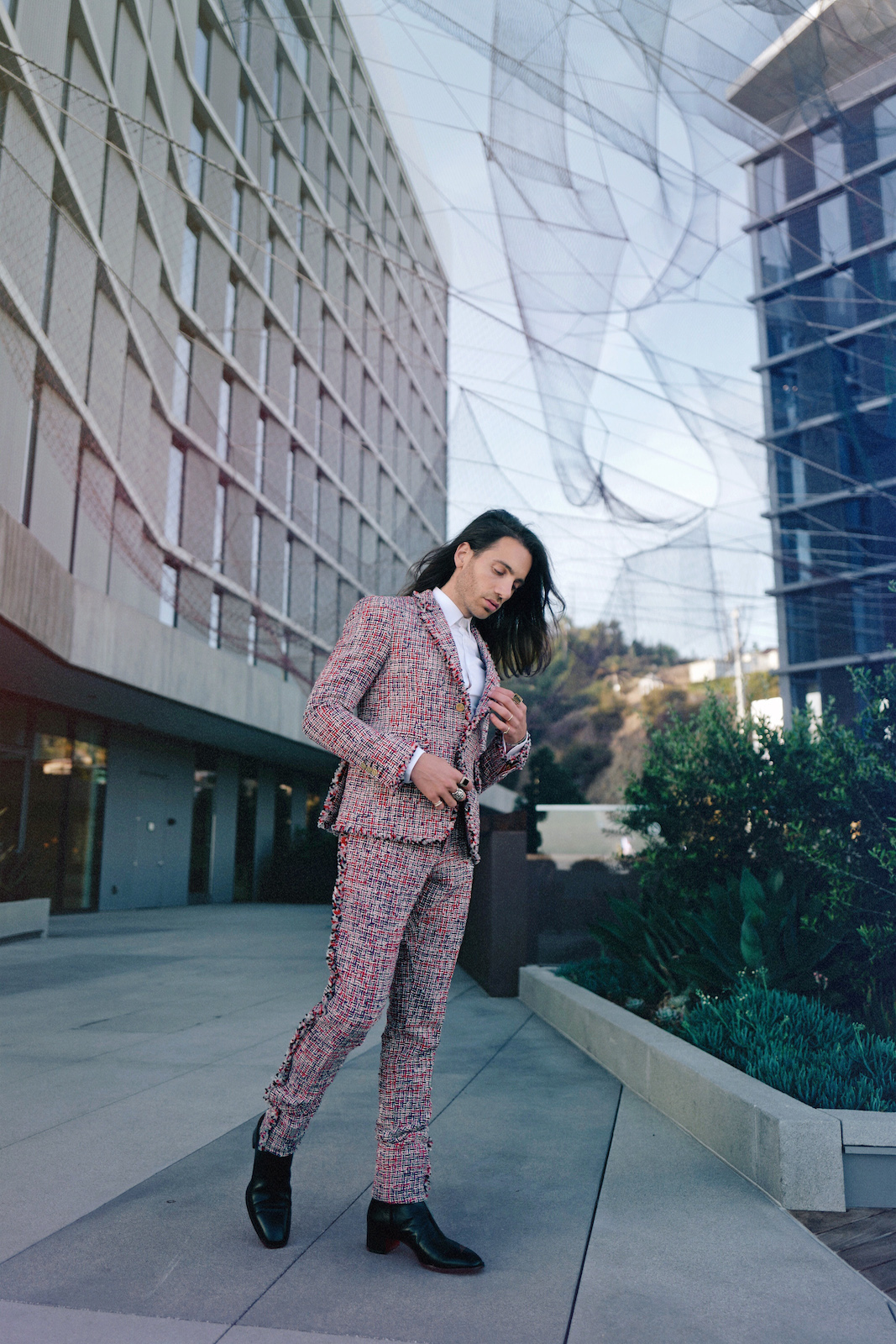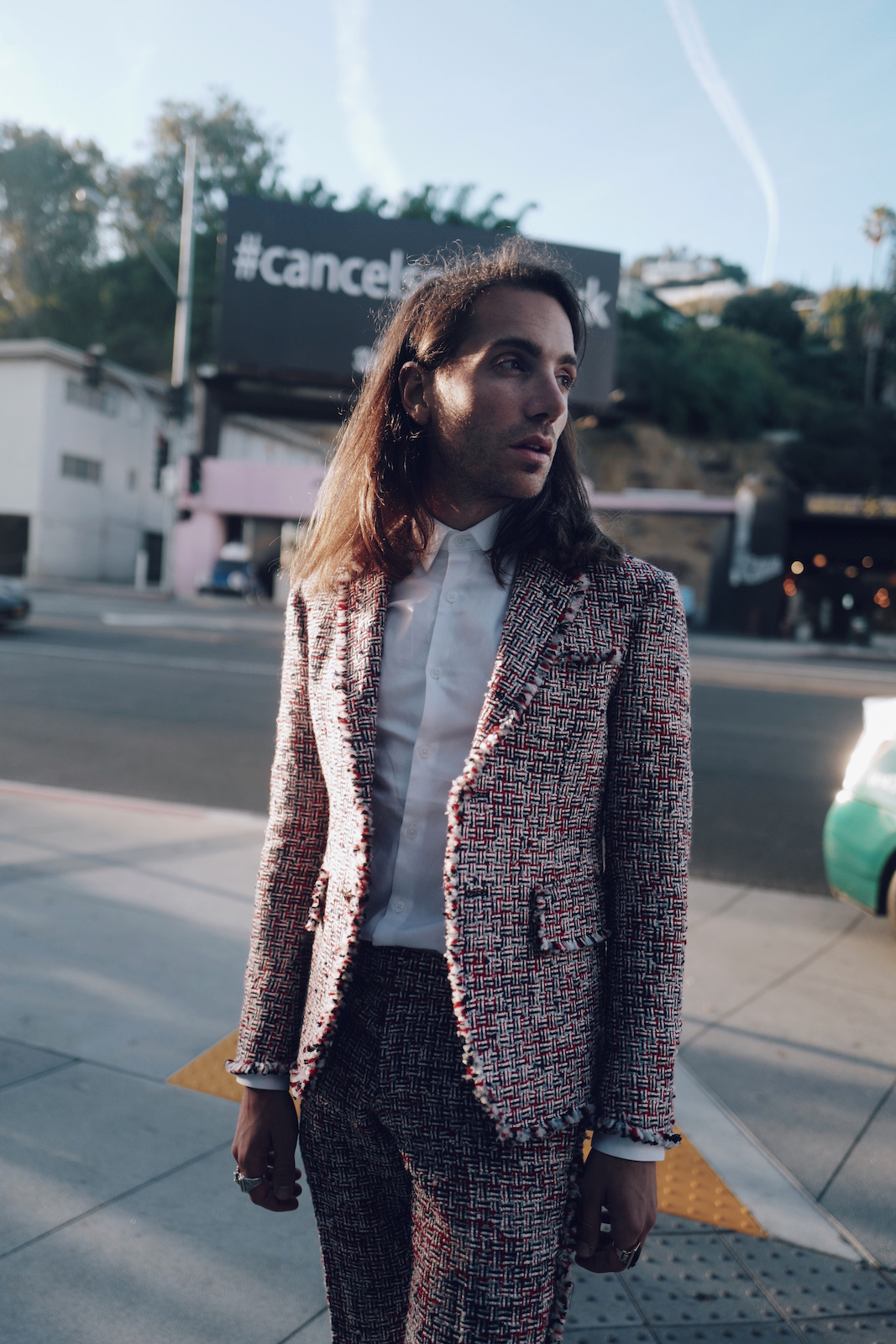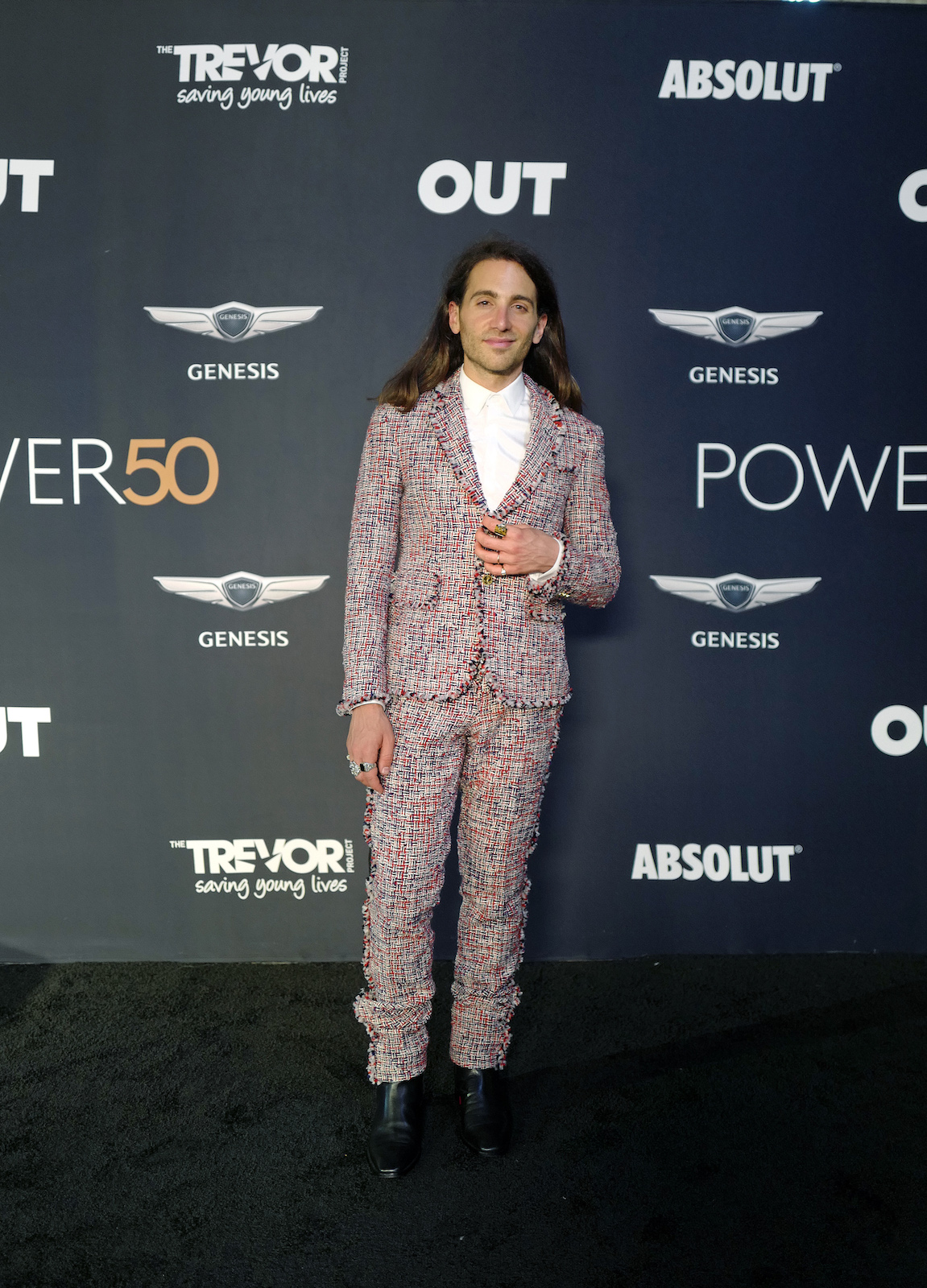 (Suit: Thom Browne/ Shirt: Topman/ Boots: Christian Louboutin)