- style -
Baby Blue
Go for a light blue suit instead of navy this fall.
10 . 25 . 16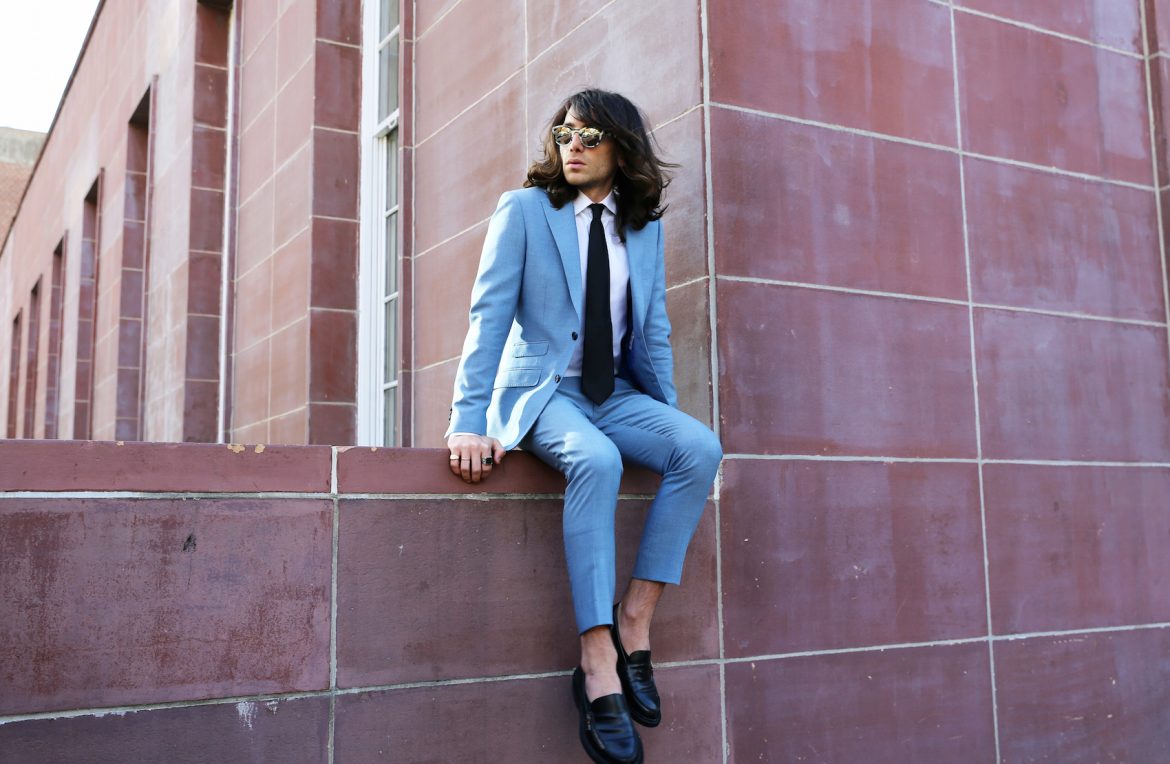 Today I'm wearing a light blue suit, because I discovered that navy is dull, sometimes.
The main mission I usually have while getting dressed each morning is that I always want to feel powerful and strong, so I think about which clothes and accessories will make me feel like a superman. Usually a suit isn't in that equation, however fall is the best season for suiting and this light blue suit kicks ass.
Of course, a blue suit is nothing new and has always been central to men's clothing. However, much of the time navy predominates. Navy blue looks smart because it's a uniform rather than a variegated color, and is so dark that it borrows much of the formality we associate with black clothes.
In short, though navy is wonderfully adaptable, it's rather dull for fall – light blue provides a more vibrant alternative, particularly during the crisp fall months.
So here's how I'm wearing a light blue suit – I took the baby blue suit and paired it with a white shirt and black tie to provide a bold contrast to the light color of the look. This also helps to ground the look and provide visual punctuation. The black loafers I styled with the look also help in a grounding effect.
It's always good to have items that ground you. We're all Insta famous after all.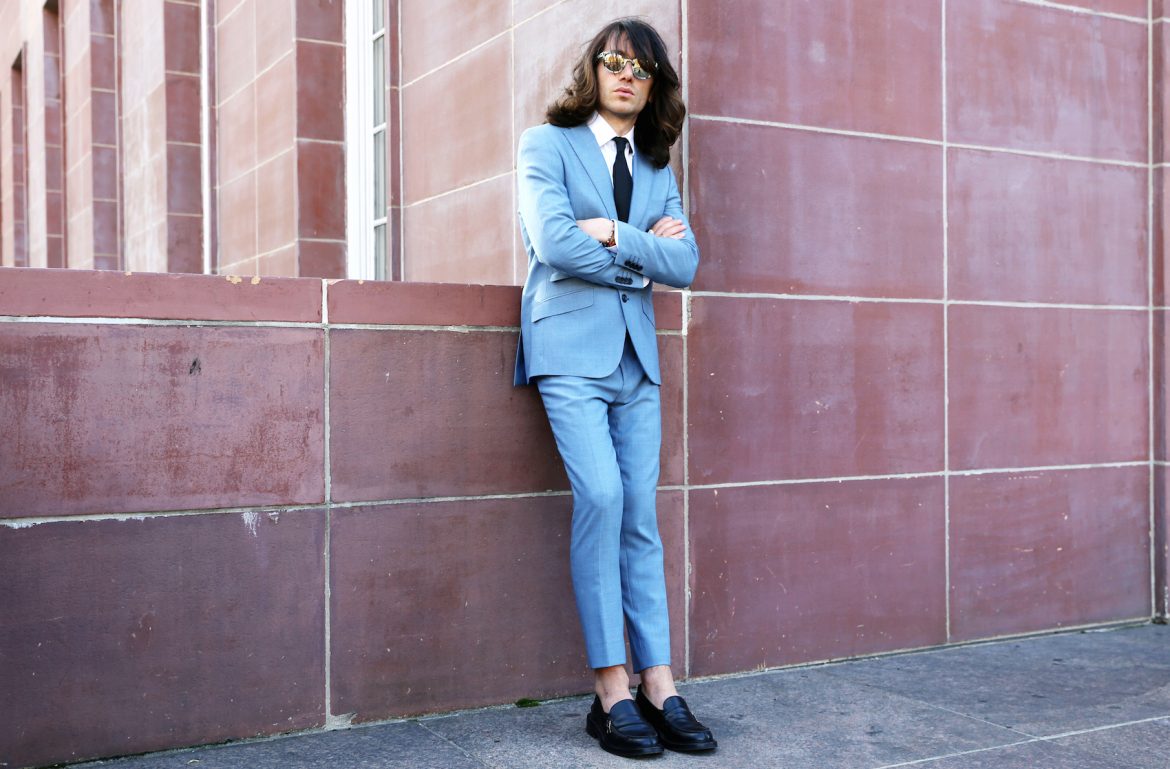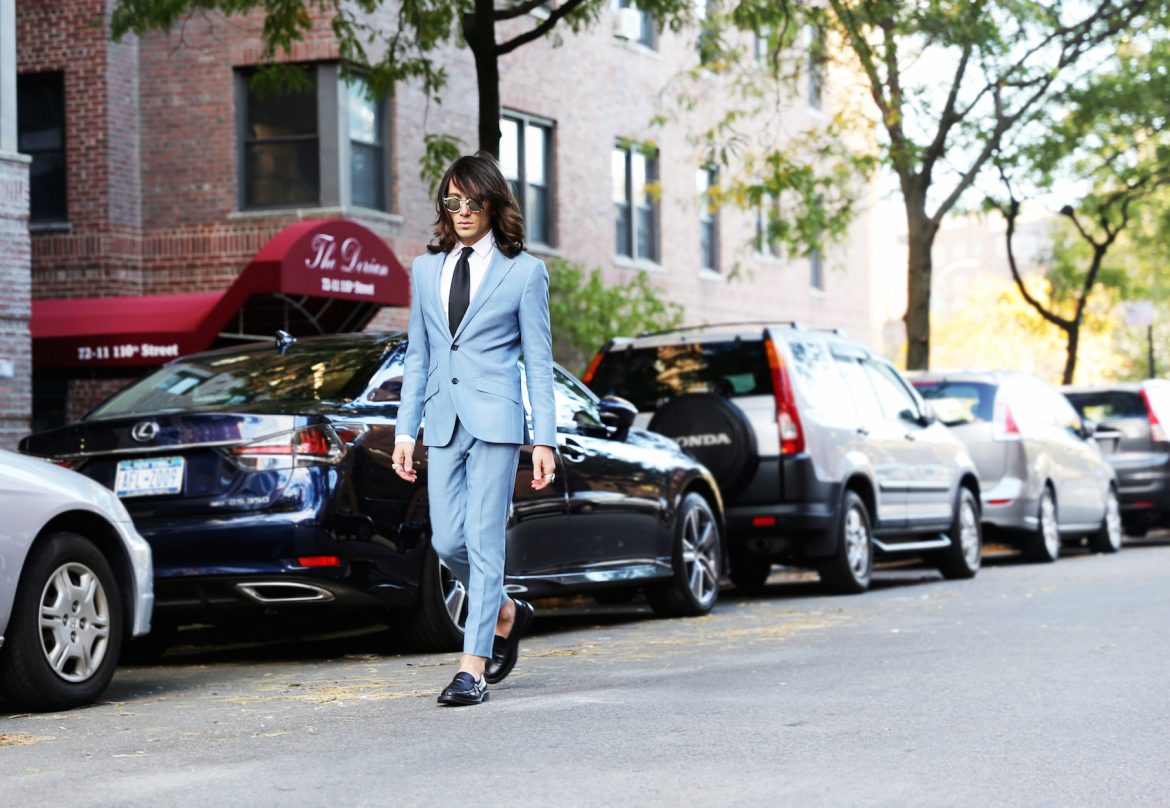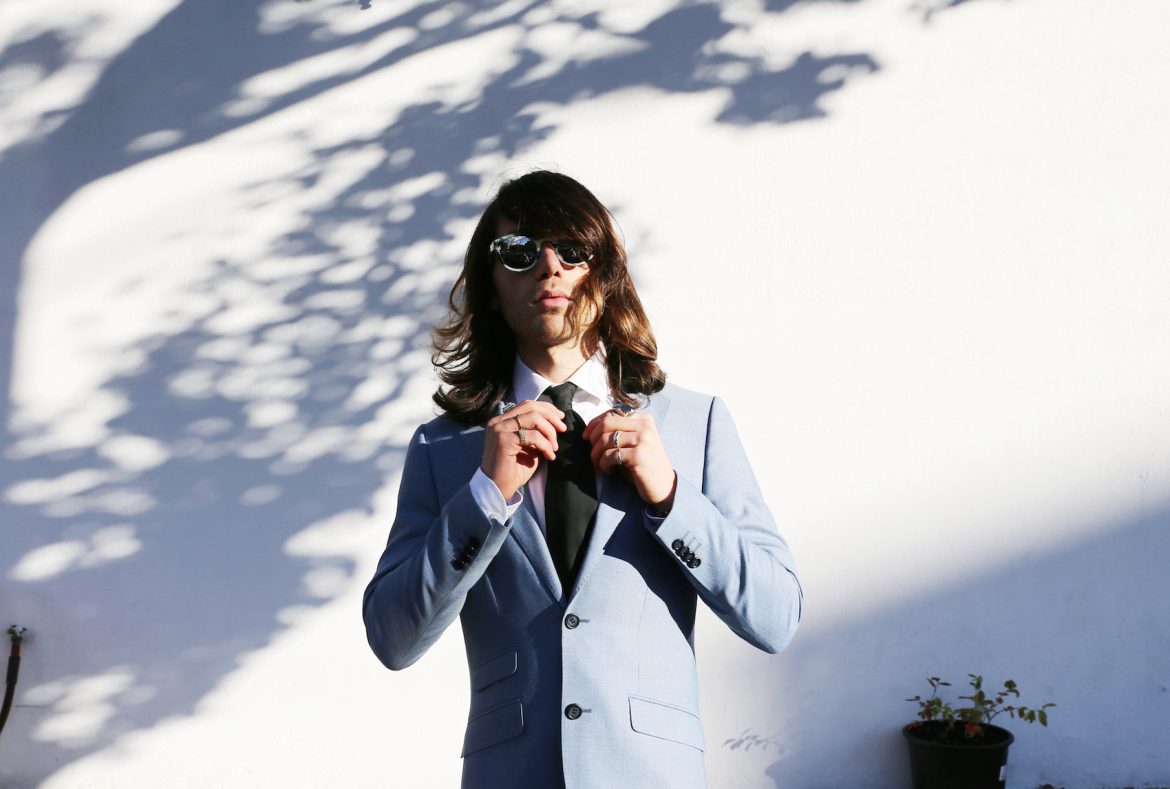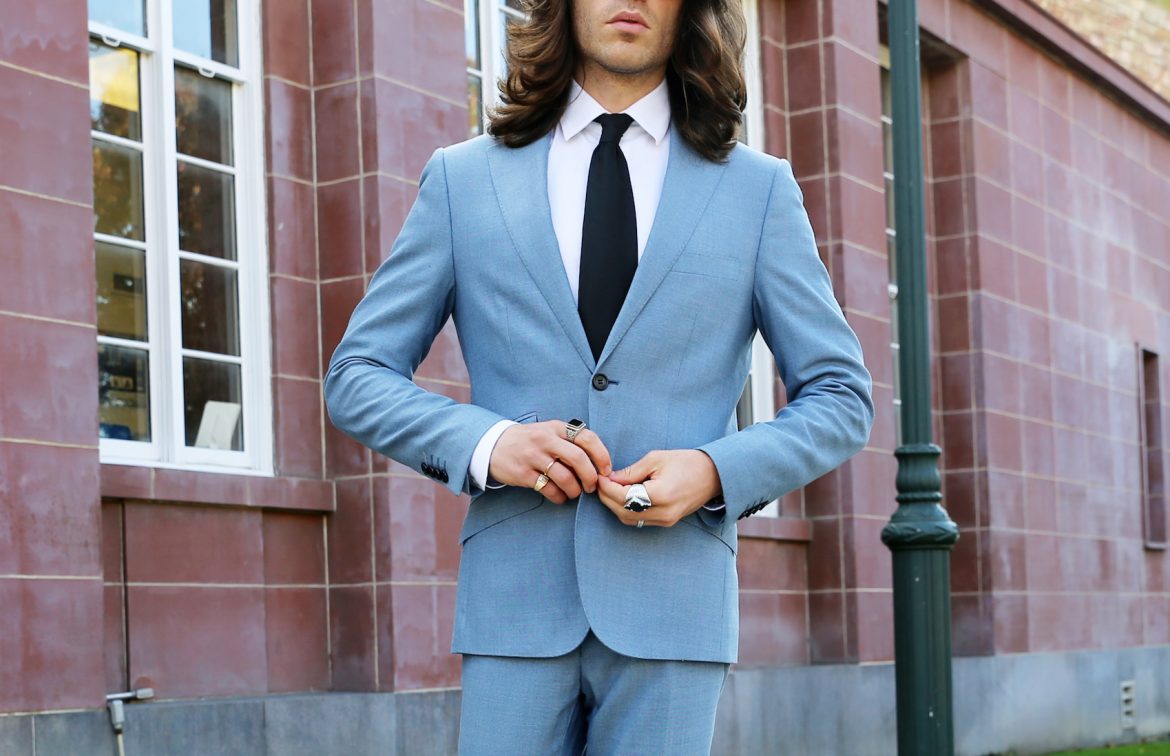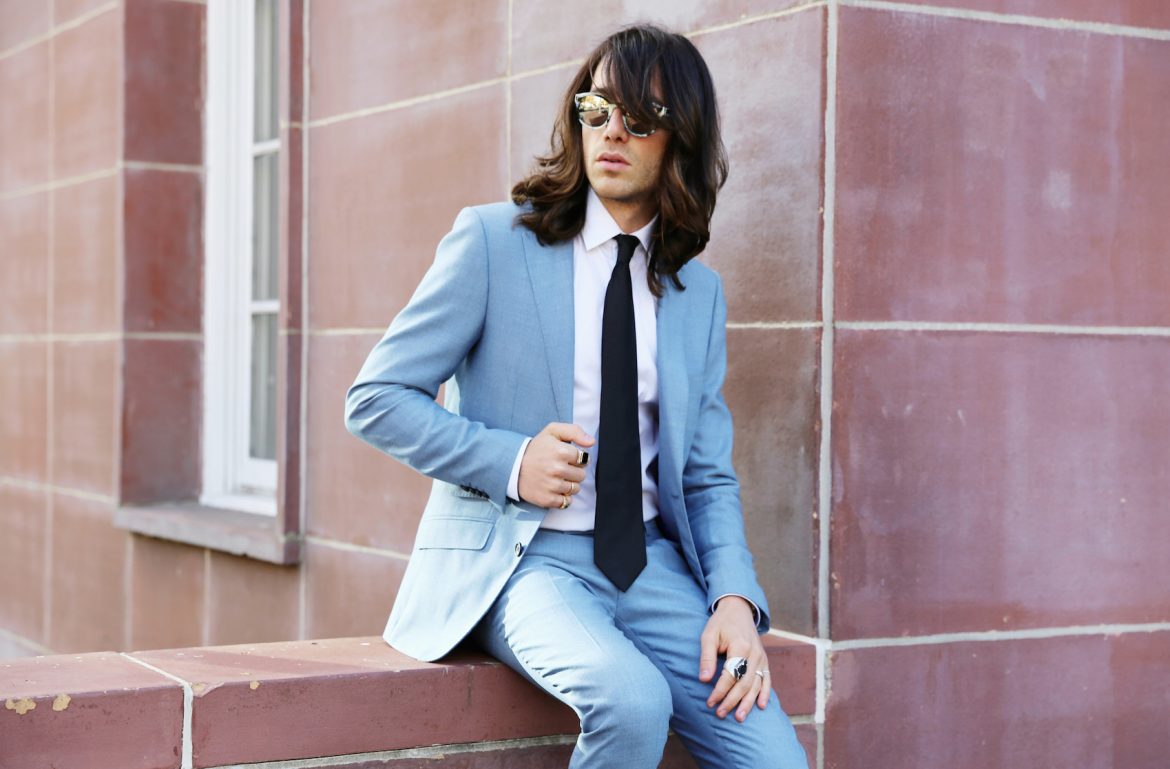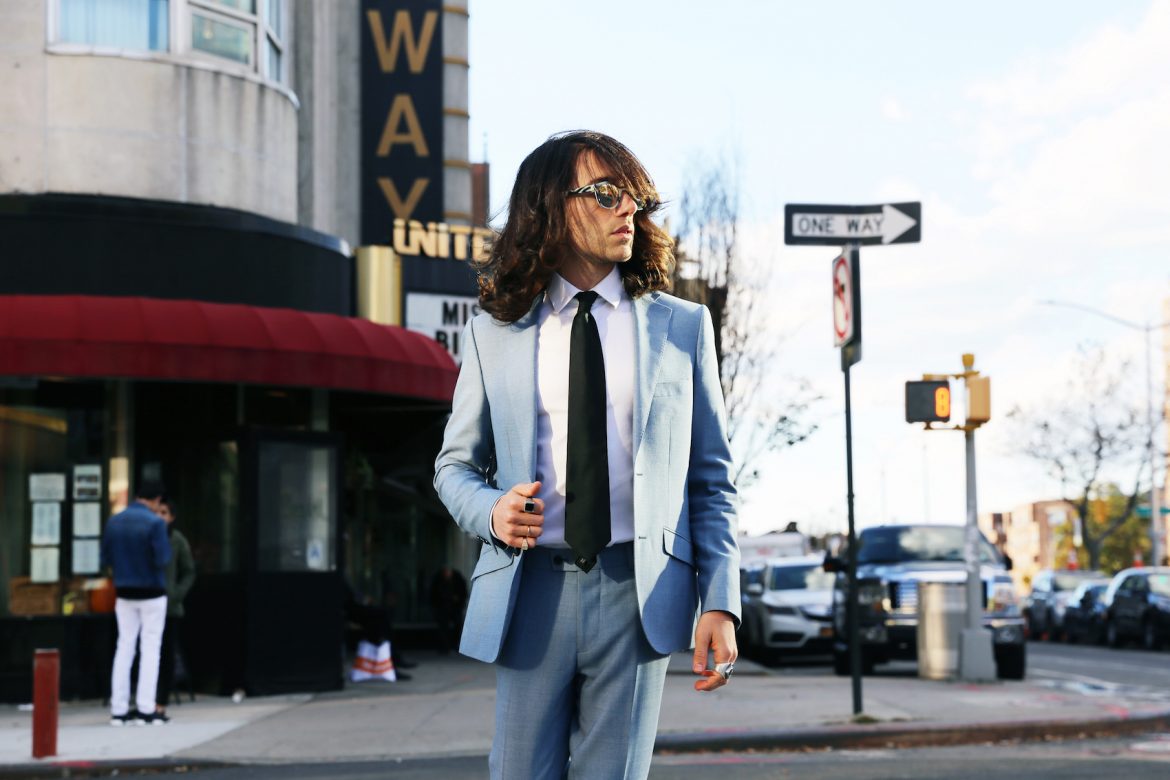 (Suit: Tomford/ Shirt: Zara/ Tie: / Shoes: Acne Studios/ Sunglasses: Shauns of California)