- style -
Trends on Trends: New York Fashion Week Spring/ Summer 2015 Menswear
Check out New York Fashion Week's Menswear offerings.
09 . 05 . 14
A flurry of men's brands blazed the opening of New York Fashion Week before most heels hit the runway at the Lincoln Center tents. Although Calvin Klein, John Varvatos, Thom Browne and other major American designers have already shown their men's collections on the runways in Europe, menswear in NYC is setting its own charge for spring/ summer 2015 trends.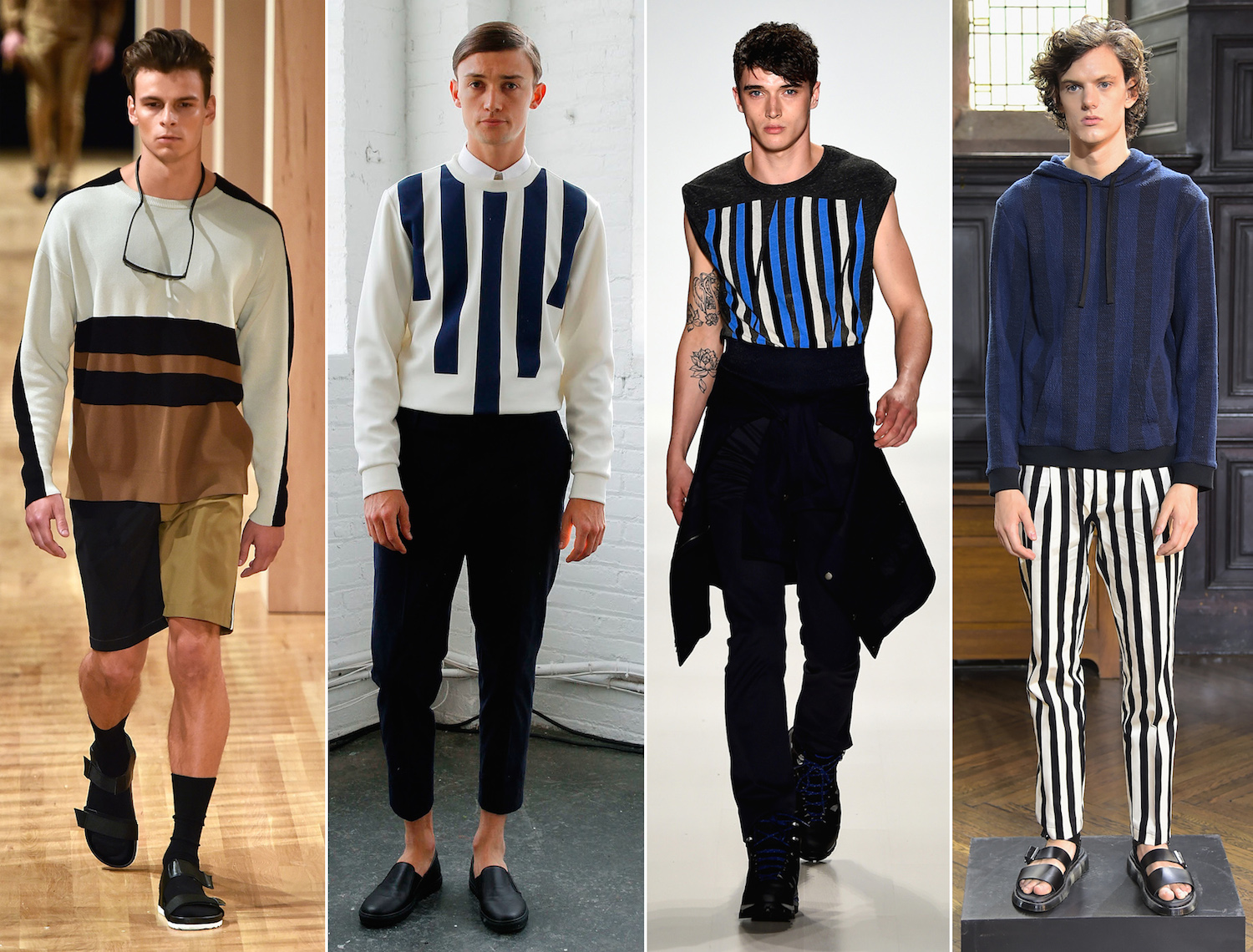 First out of the gate was Timo Weiland, which presented its quirky-cool men's collection in the Refectory of the Highline Hotel. Bold stripes played into the label's preppy and streetwear vibe. The stripe brigade that started in Europe at Jean Paul Gaultier and Dior Homme, continued to build momentum at Carlos Campos, Richard Chai and Perry Ellis. Strips haven't proven themselves to be the best self-defense weapon against looking wide, but these graphic lines unquestionably point your eyes in all the right directions.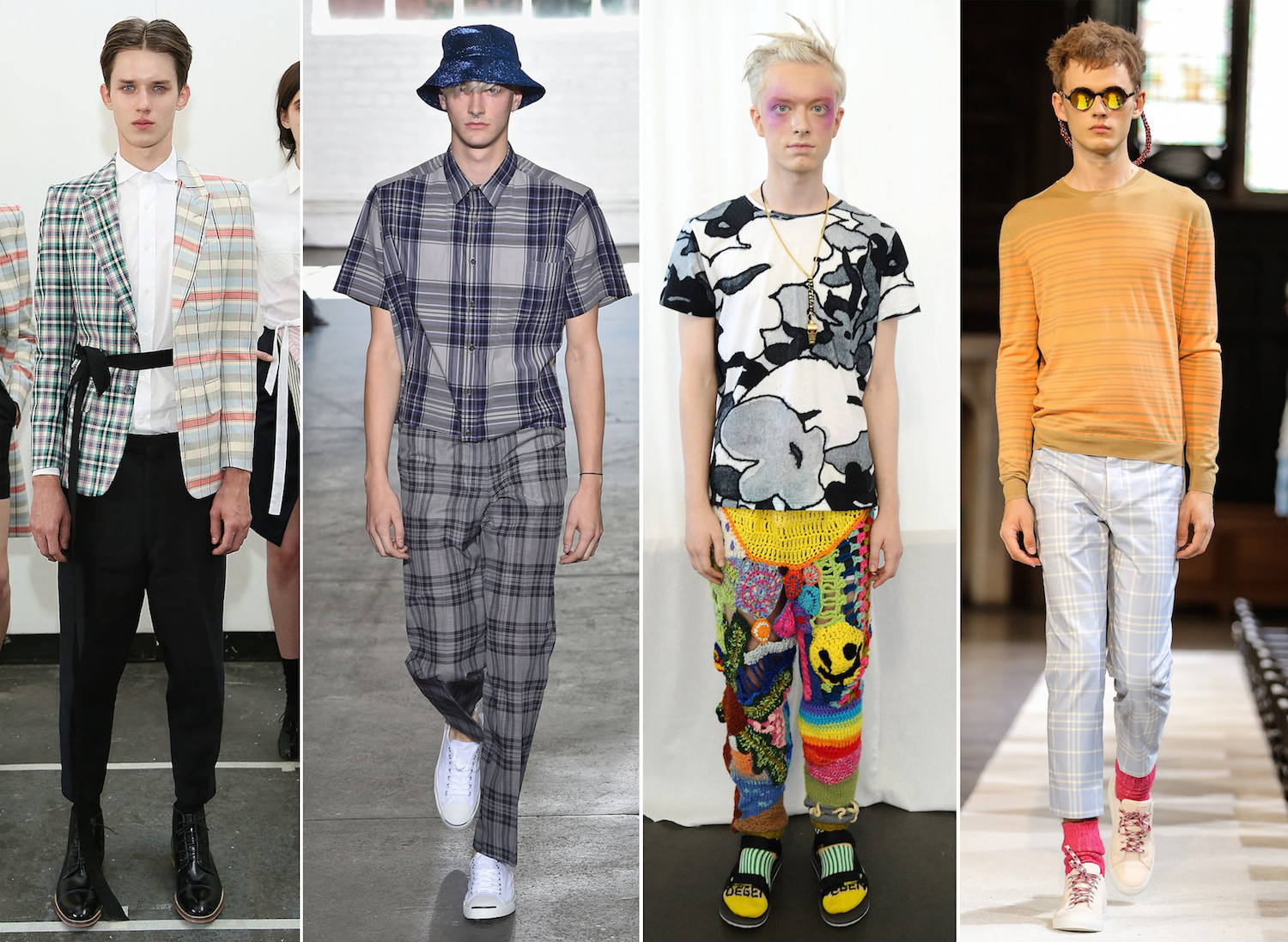 We already know that pattern play is back in a big way as seen over in Europe back in June, but a handful of refreshing options for spring did show face at Degen, Duckie Brown, Antonio Azzuolo and Orley.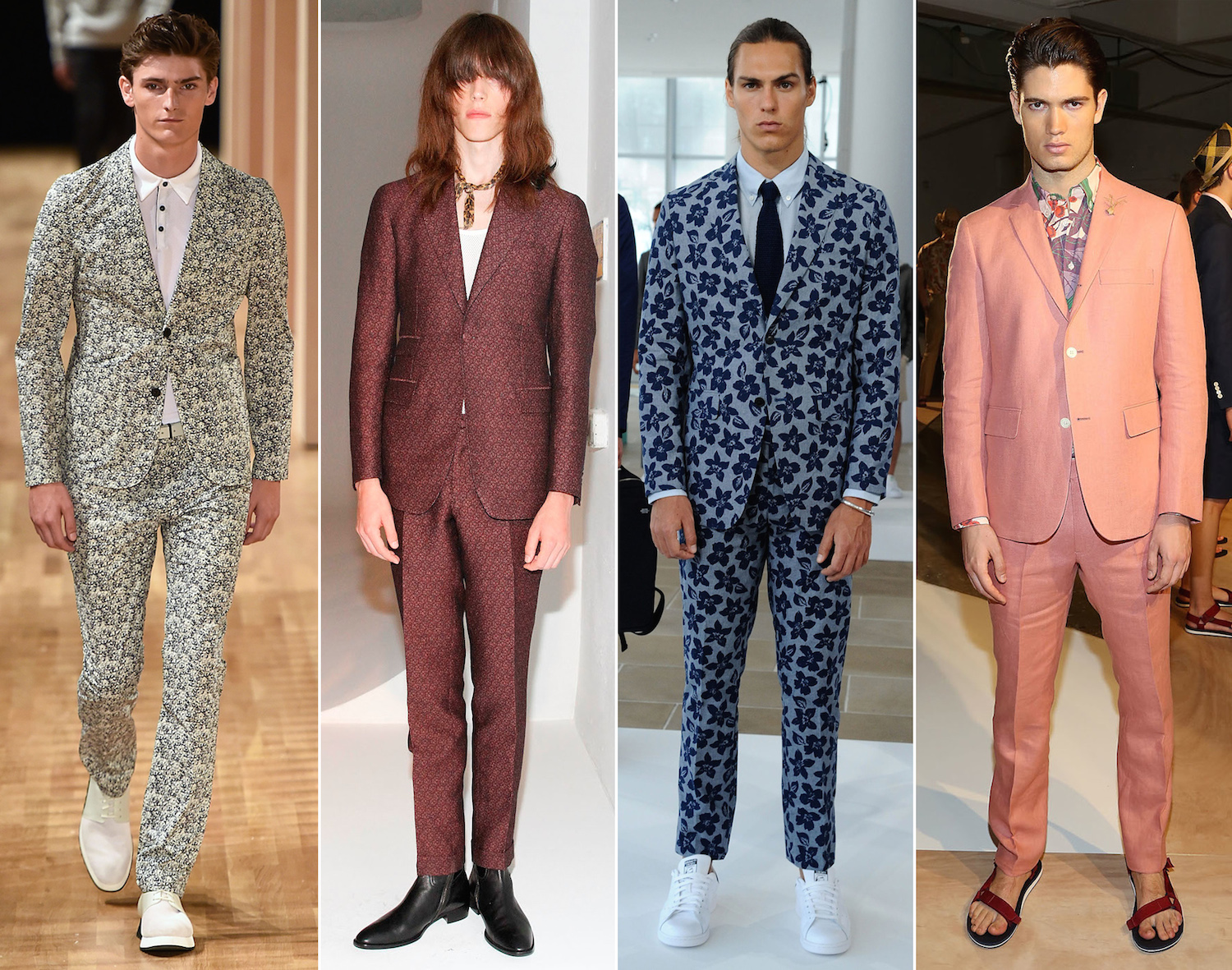 Statement suits are happening again in a surprisingly retro manner. I know, I know, you worry you may look fat in the attention grabbing ensemble. But old age swag has never looked so good. In model order we have Perry Ellis, J.Lindeberg, Jake Spade and David Hart.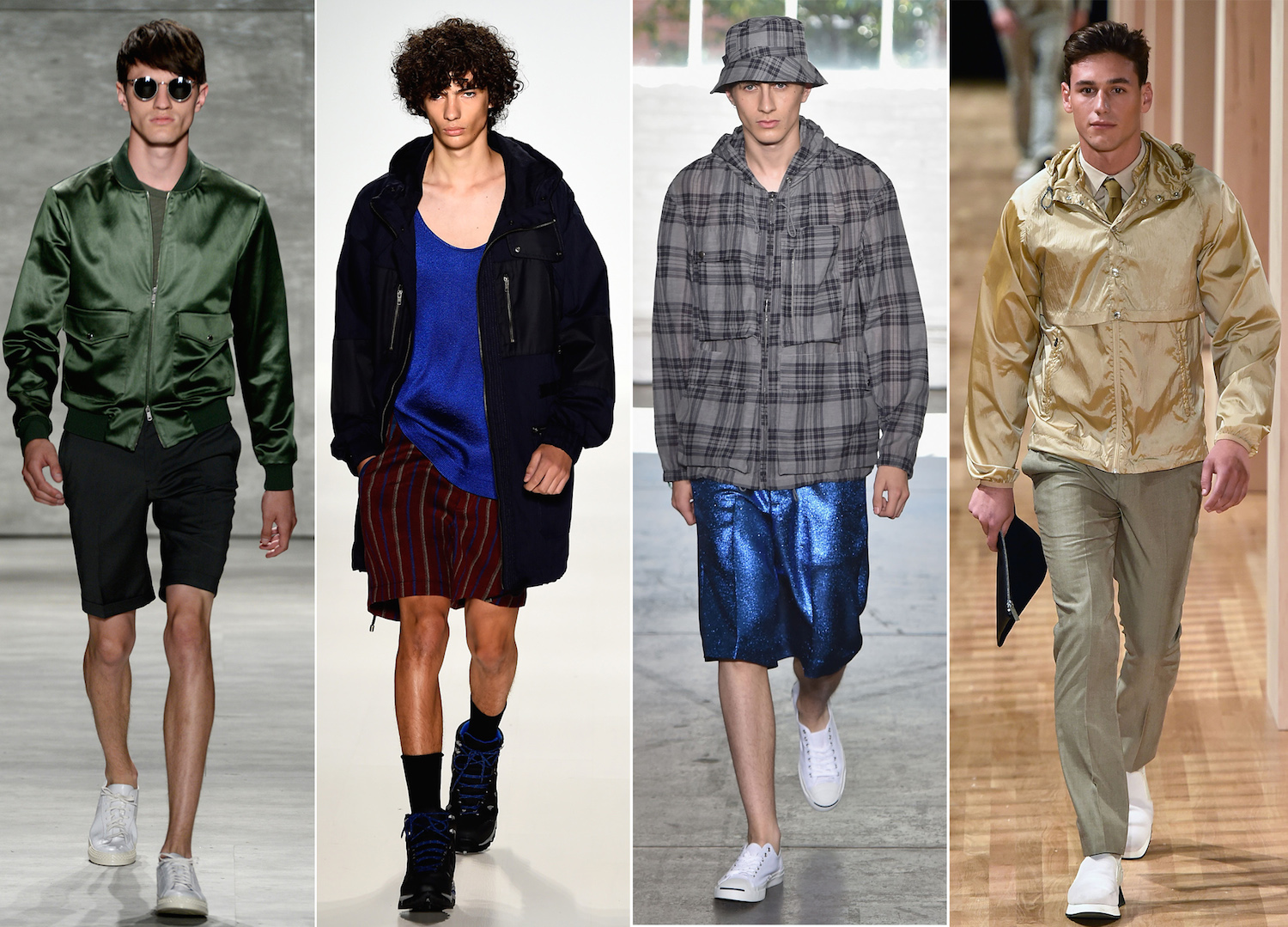 There appears be some paranormal activity happening with men's fabrics. They're shimmering – in a retro, disco fever inducing, yet rough kind of way. These men may be putting on their very best model pout for the show, but these separates suggest they've got some serious hidden dance moves.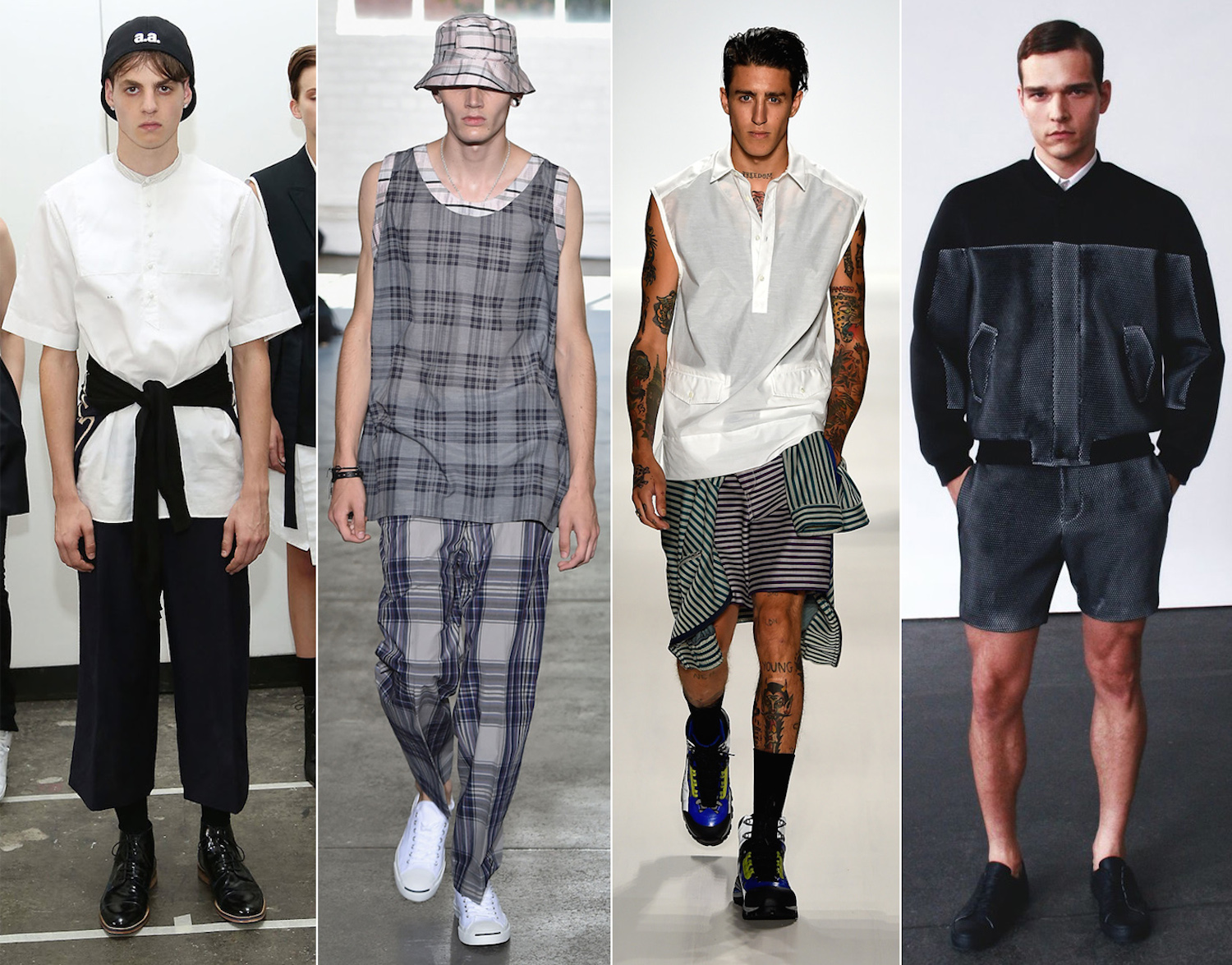 Normcore seen in New York is almost as shocking as seeing florals for spring. But I'm not gunna lie, I still get amped every time I spot a swiftly tied shirt around a guys waist, a plaid tank and bucket hat.