- style -
A Burgundy Suit, Because It's Going To Be Spring On Friday
And A 70s resurgence means one thing.
03 . 16 . 15
Be daring, frolic freely, give the ice sheet that may still be lying dormant outside of your apartment building a giant finger.
In fact, it's not only not going to be spring, it's going to hang out like a Harry Styles' chest in an unbuttoned Saint Laurent shirt a steady 57 degrees. And sure I know that Harry's chest never goes away no matter the season, but have you ever seen a reason why it should, either? No way, Let's stop picking the grits and instead focus on sunshine.
More importantly, let's focus on what we're going to wear in this sunshine.
A 70s resurgence means one thing: a burgundy suit. And per David Oyelowo's demonstration at the Oscars, let us never underestimate the magic of true burgundy suit. Layer it, under a shirt that pops against the red wine hue and with the one hat you've managed not to tear this winter.
I went for this Topman Deign, double-breasted suit paired with a bold pink and yellow floral print by Rodarte. Ad to give the ensemble that '70s punctuation, I topped it off with a brown knit hat.
Or stay home and re-watch Looking; it's always springy in San Francisco, after all — we're just peacocking like Harry's nipples.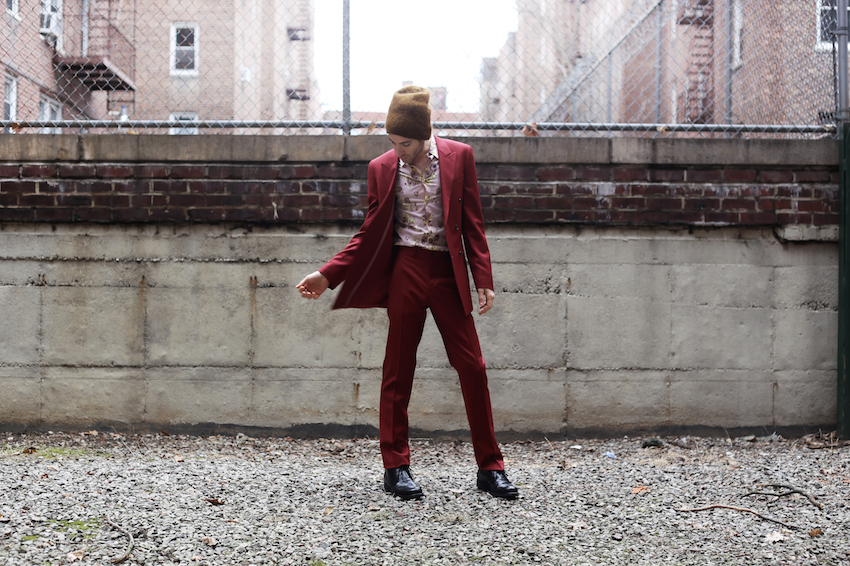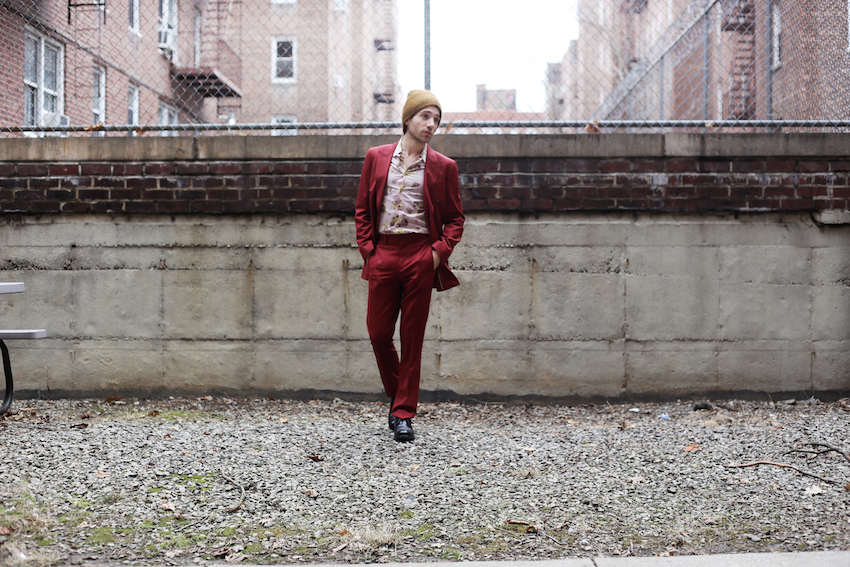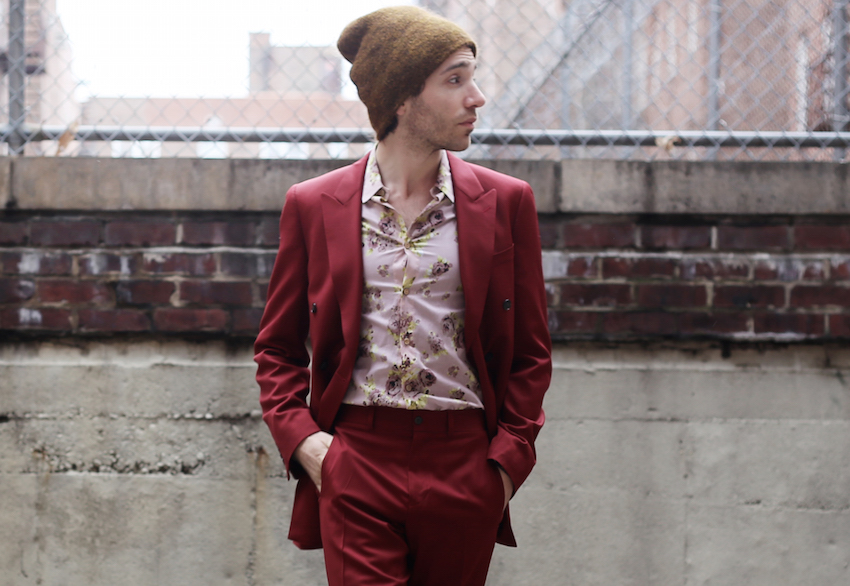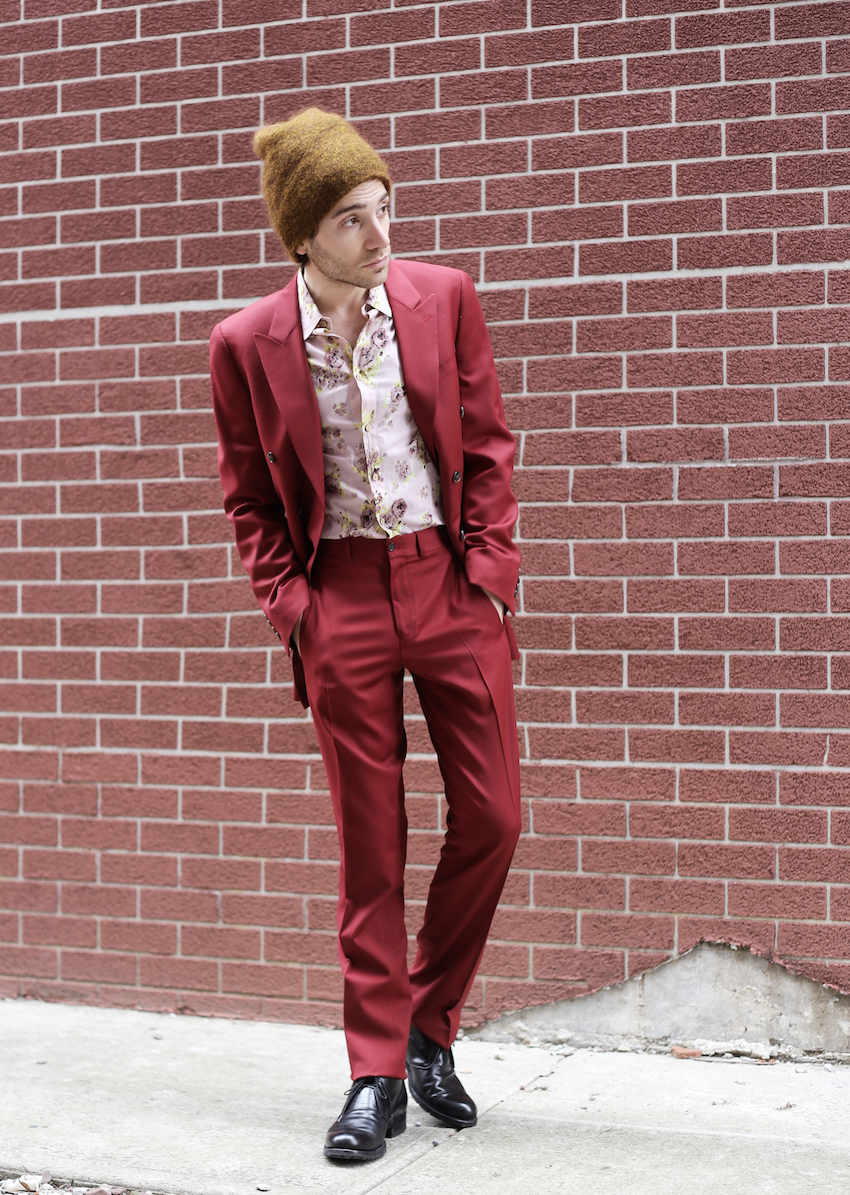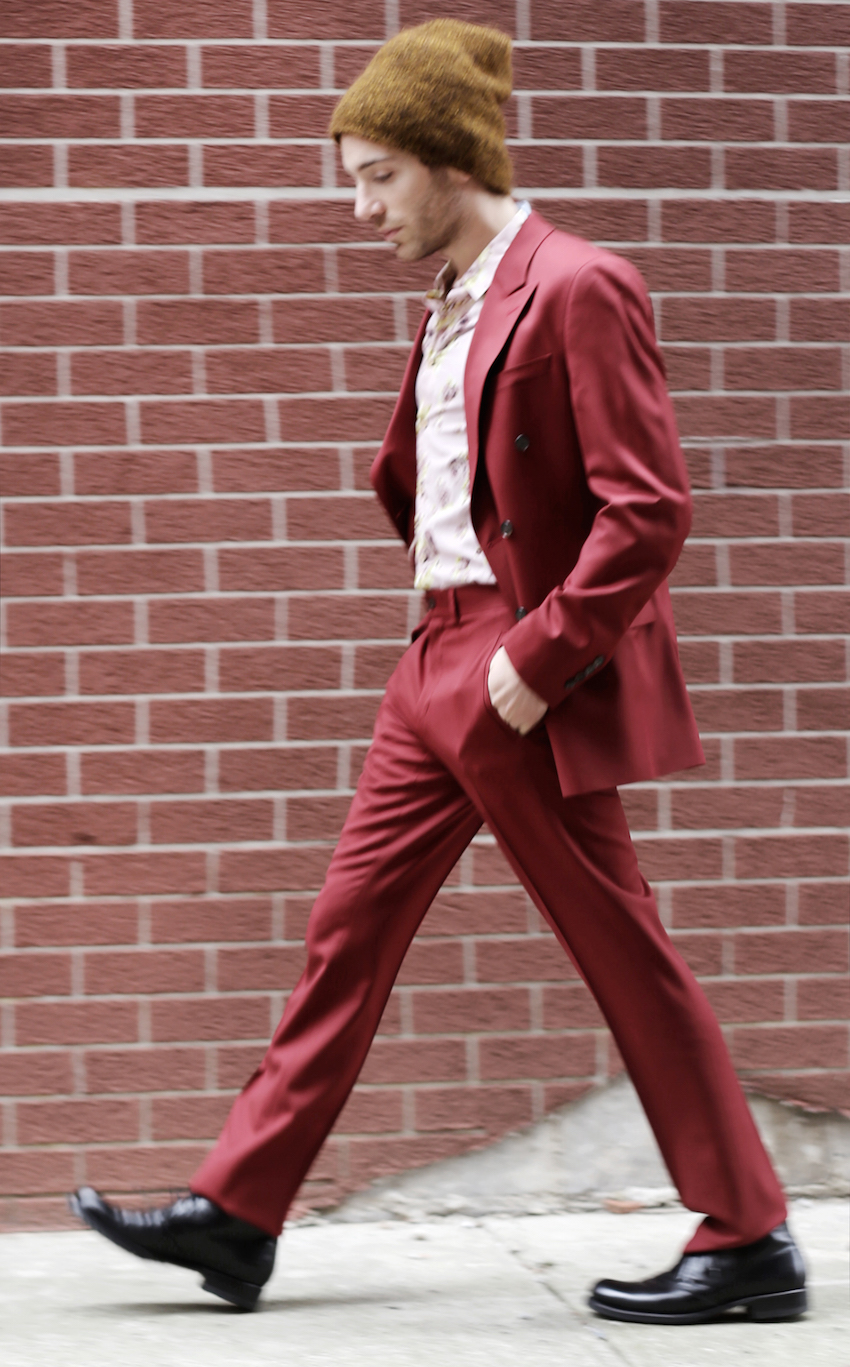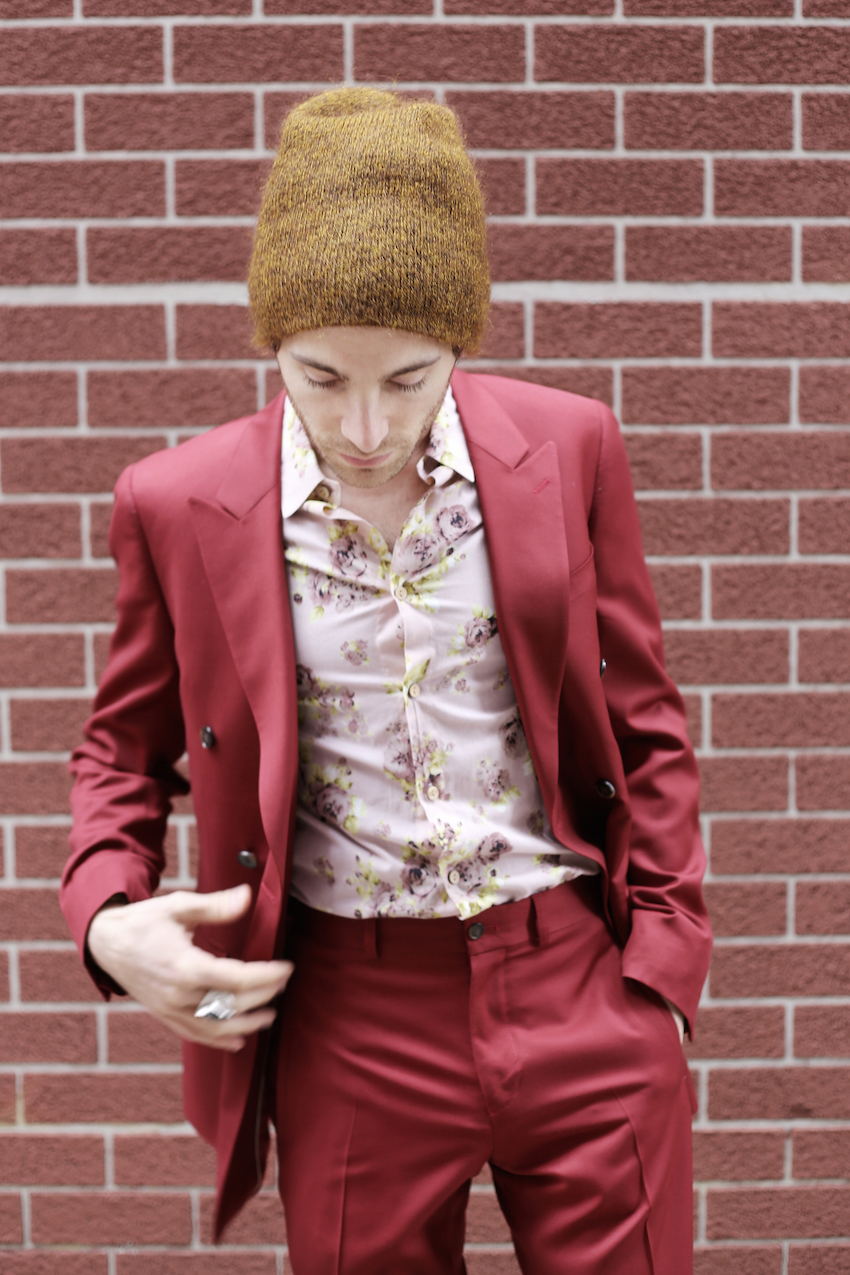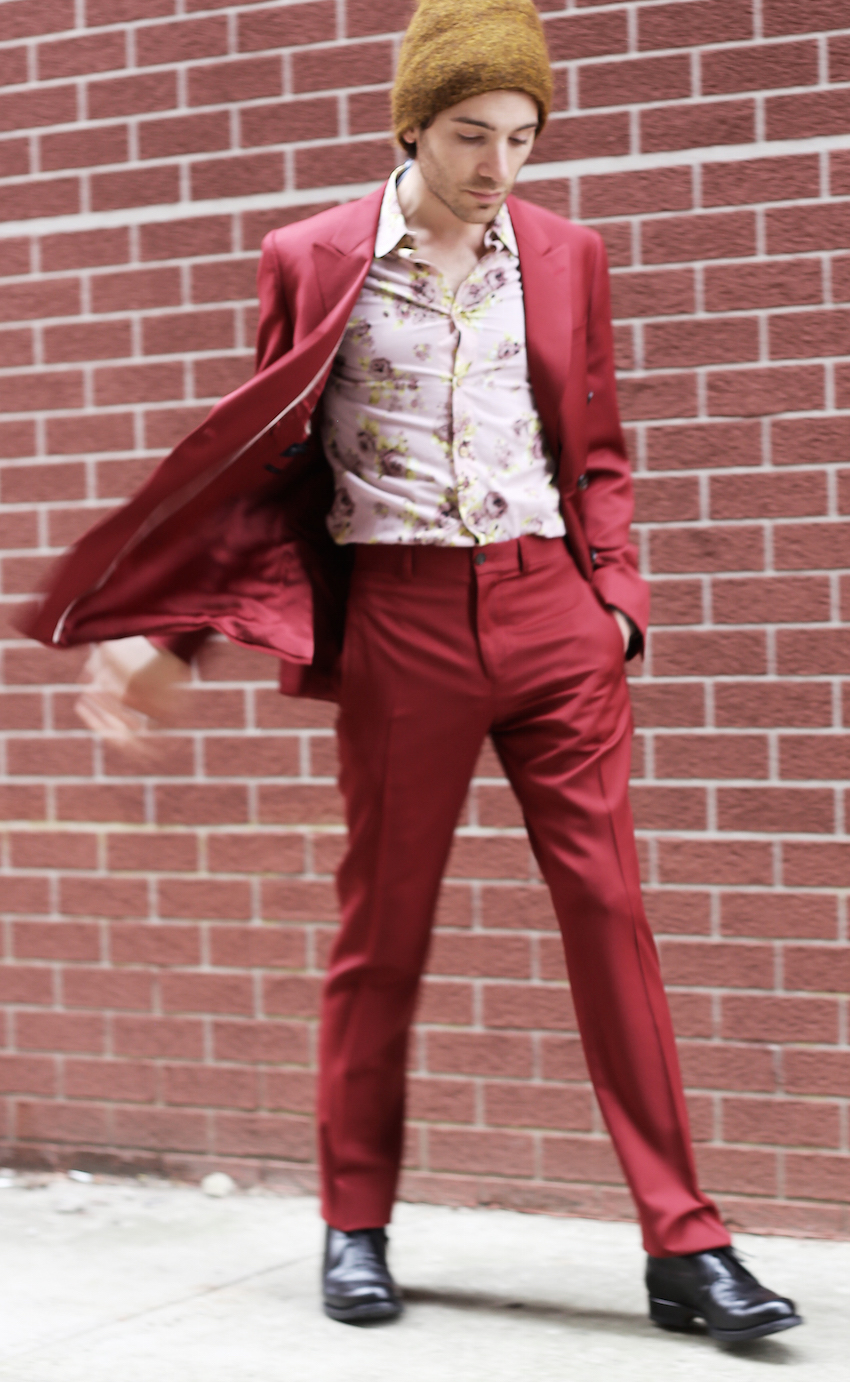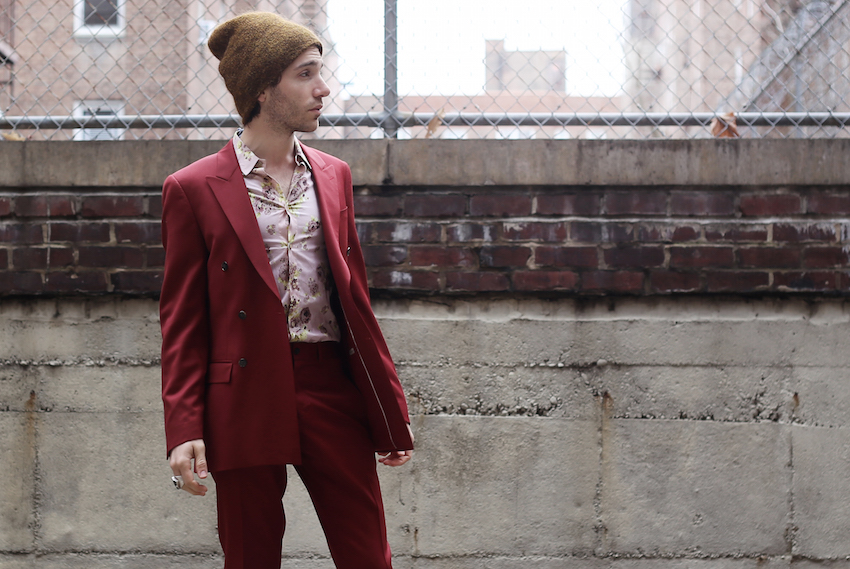 (Suit: Topman Design/ Shirt: Rodarte for Opening Ceremony/ Hat: Acne Studios/ Shoes: Harris) 
– YOU MAY ALSO LIKE – 
A FRESH WAY TO WEAR THE GINGHAM SHIRT DOES EXIST
VIVIENNE WESTWOOD SHOWS A NEW KIND OF UNISEX DRESSING IN PAIRS