- style -
How To: Rock The Western-Inspired Trend
Saddle up to the season's western-inflected cowboy shirts and studded jeans -lasso and bolo tie optional. But not really.
11 . 08 . 16
It's November. Tis' the season to get experimental with your look. First stop? The West. Amidst lasso-touting cowboys and cowgirls, there are clothes to import into your wardrobe that are neither full-on Dolly Parton nor John Wayne. This look is a style risk. You may end up looking like a bad extra from Westworld.
But don't that that stop you. We are here to help you take you out west.
You can't get lazy about the western look. If you just through on a pair of cowboy boots and wild western hat you will have outfit anxiety had way down your clock after leaving your apartment in the morning. You know, that moment when you're far enough from home to feel completely irresponsible going back, but close enough to genuinely feel the pang of knowing that just ten minutes away is the solution to a problem you will have to deal with all day: I fucked up a perfectly good outfit because I didn't think this western trend out.
When it comes to tackling the Western-inspired trend, there's a way of channeling your inner cowboy without being mistaken for Annie Oakley.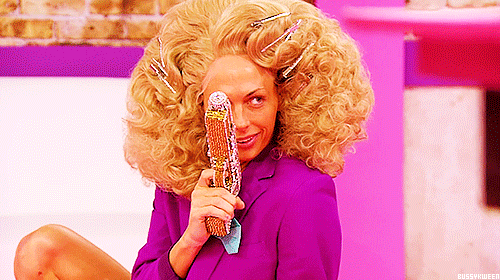 Try on urban Western style with a denim fringed jacket and high-top sneakers or suede boots, a crisp white button-down with a bolo necklace (if you're feeling frisky).
If you're in need of more convincing, take a cue from Gucci's Alessandro Michele: On his fall runway, the designer tapped into the urban man's psyche with a collection (that I dubbed the genderless John Wayne look) that included raw textures, intense colors, allover studs on a loafer, tapestry and houndstooth jacquards and plush Horsebit loafers.
If you're a tough sell, you should have just skipped down to this section. Here five quick and easy ways to ride the look on into the city.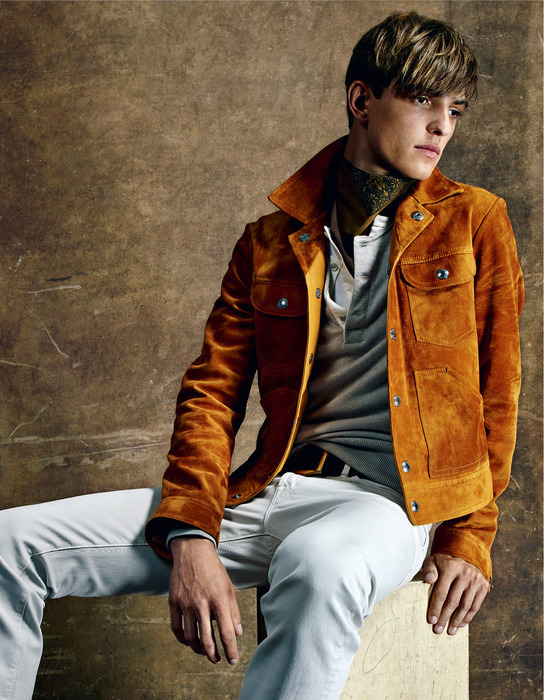 1. Wear suede pieces in rustic colors.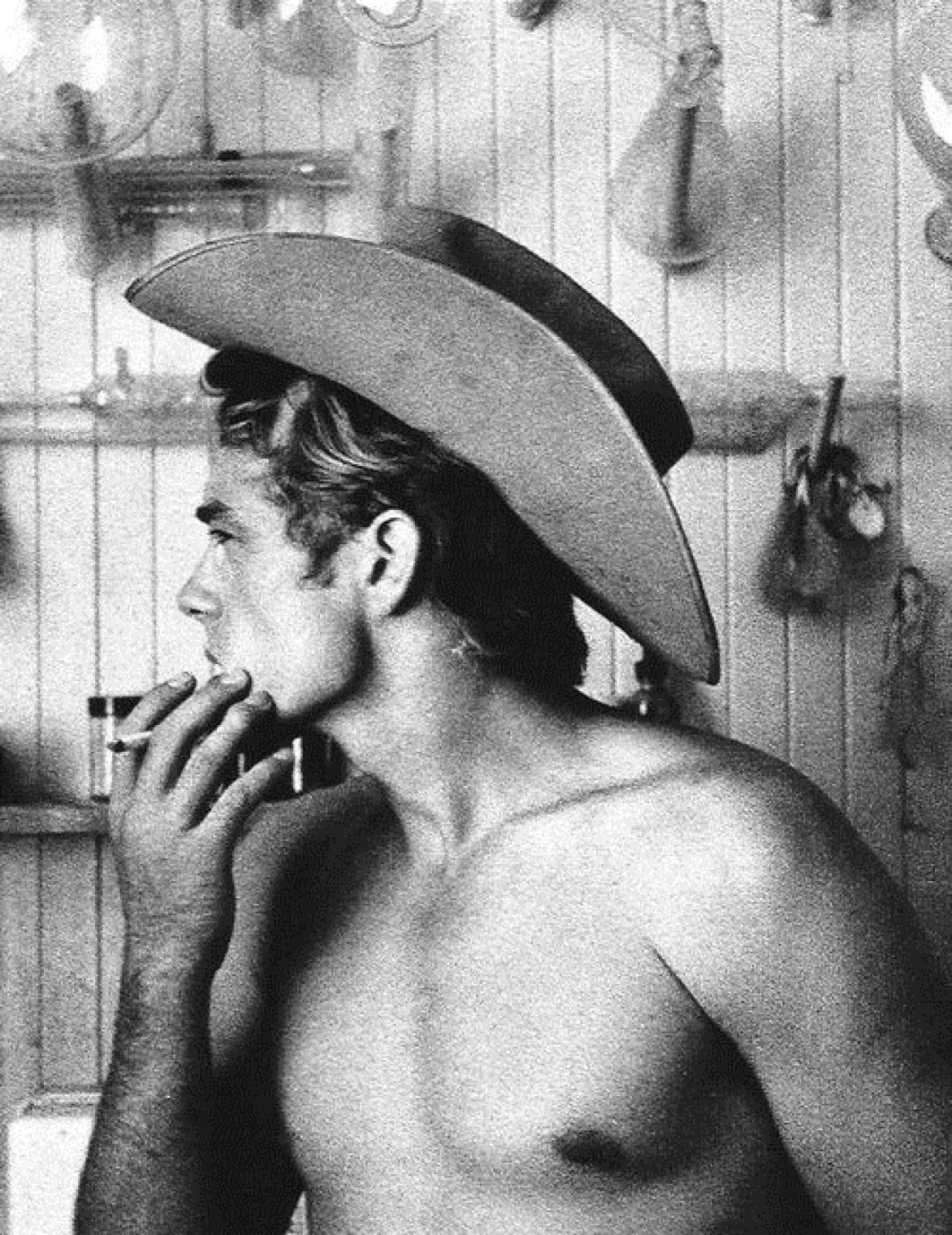 2. Focus on the right hat.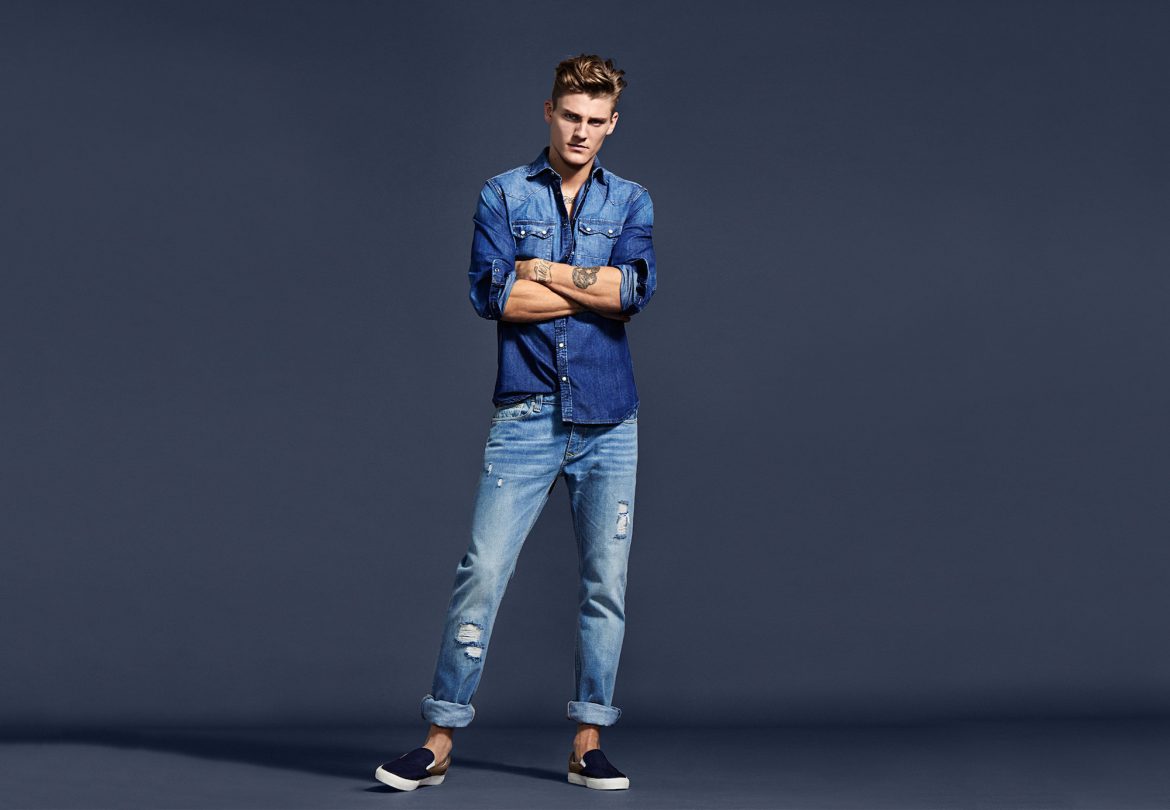 3. Invest in good denim.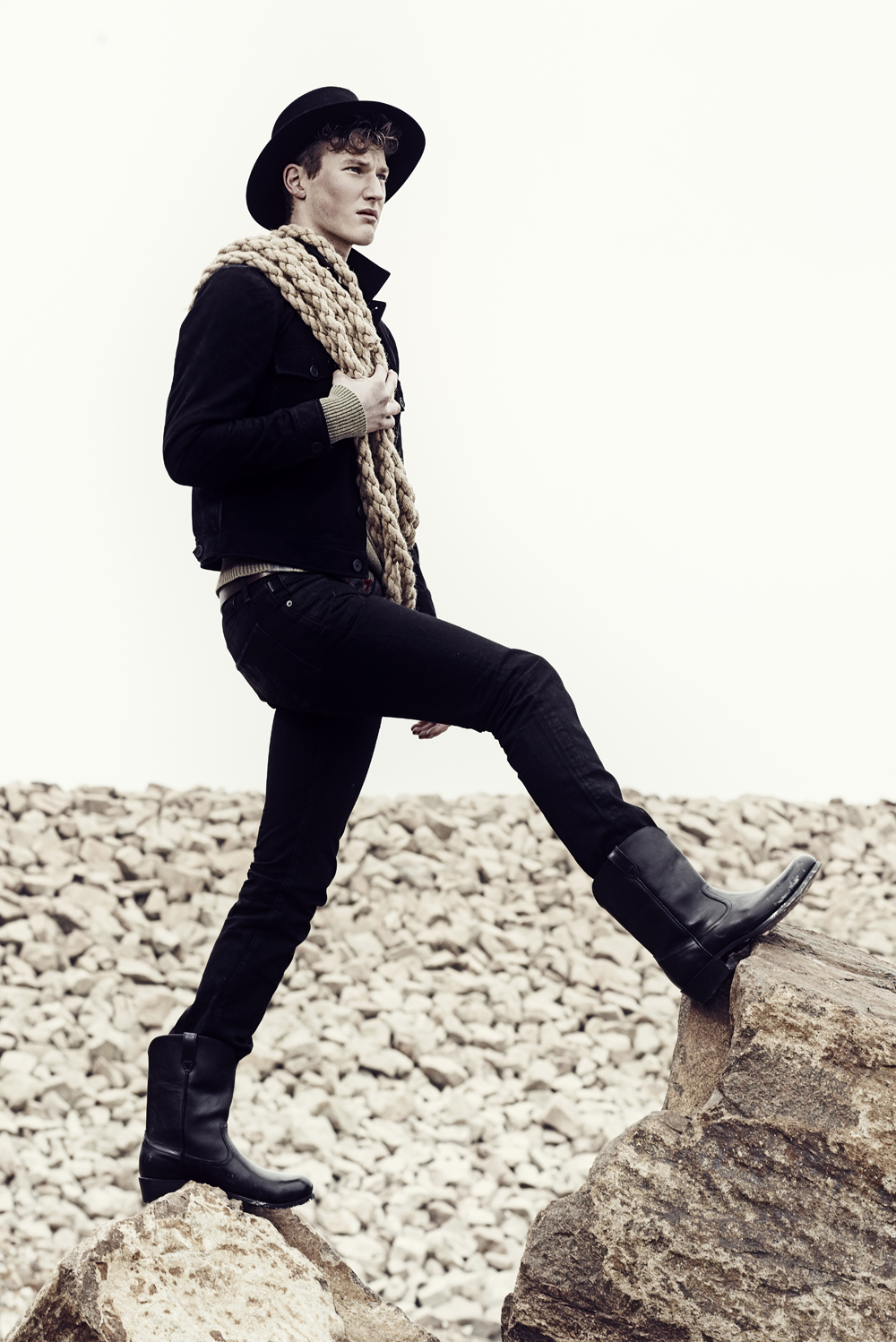 4. Get a good pair of boots.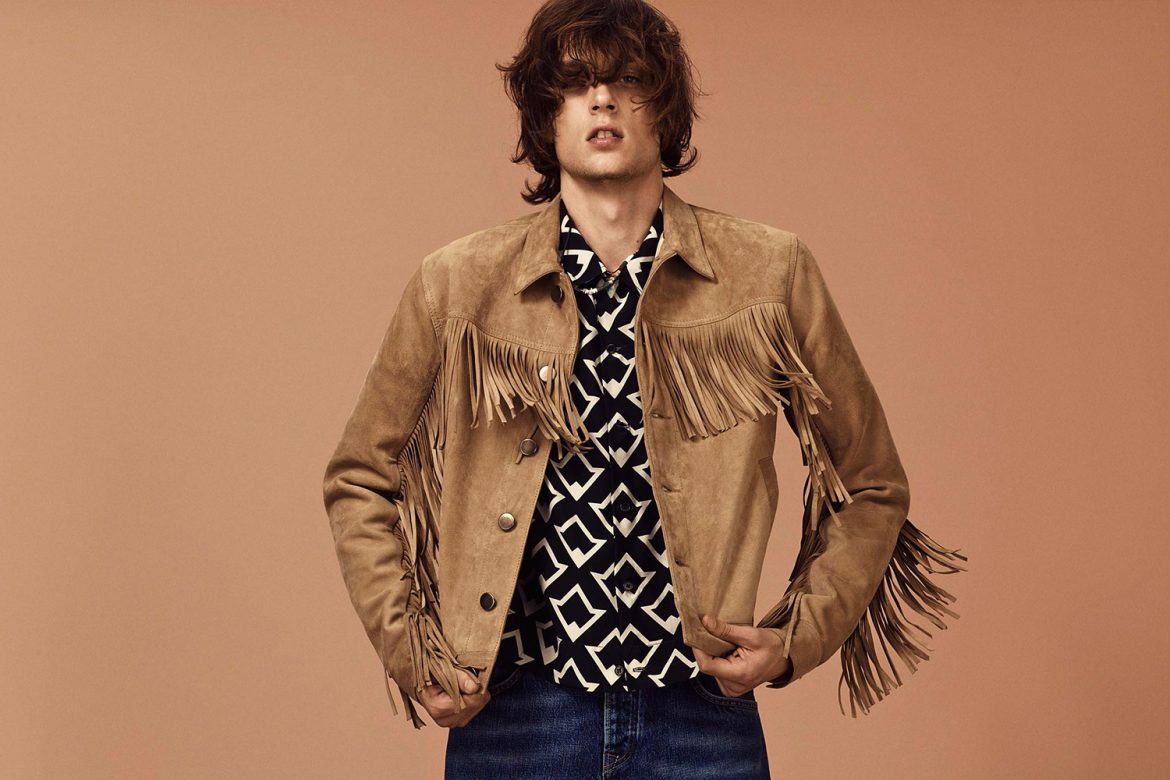 5. Try a fringe jacket.
Shop the wild western look below and get more inspiration in the slideshow above.