- style -
Crop Top On The Pavement In Vienna
It's time your abdomen woke up from its winter long hibernation.
05 . 11 . 15
What does a crop top offer a man? Well, allow me to tell you. Besides showing off the hours you spent in the gym, it likely highlights the intersection at which the 70s and 90s met and mated to create a new progeny of style called 2015.
Last season I experimented with an illusion crop top followed a full crop. At first I felt a strange offputting sensation, like I just became Missy Elliott's protégé. But I soon realized crop tops are a gender neutral trend
A good place to start styling your crop top (which, by the way could totally come from the leftover pile of t-shirts your boyfriend didn't take when he moved out of your apartment) is with baggy clumsy pants and a constrasting structured blazer. I went for a look entirely by House of the Very Island, a hip brand that perfectly blends Japanese street wear with a modern sand sleek aesthetic, that I recently discovered while shopping in Vienna. (Stay tuned for my shopping guide of Vienna.)
There will be those who will criticize you. But remain confident in your knowing that it's just because they don't get it yet.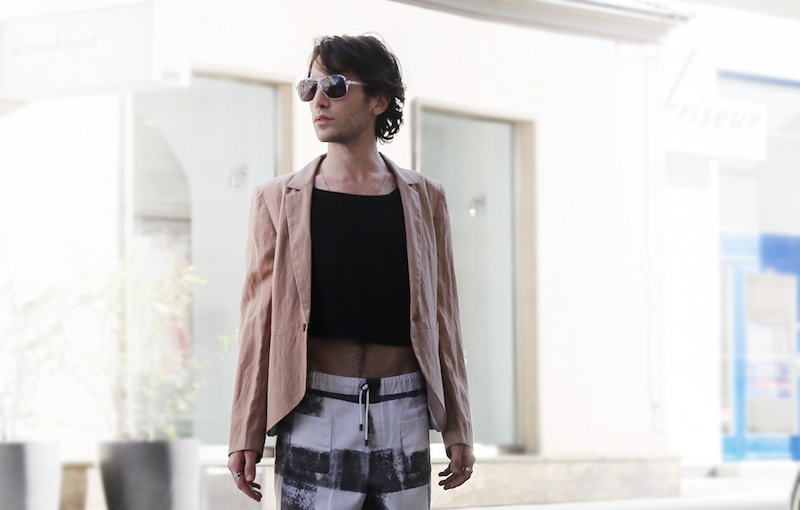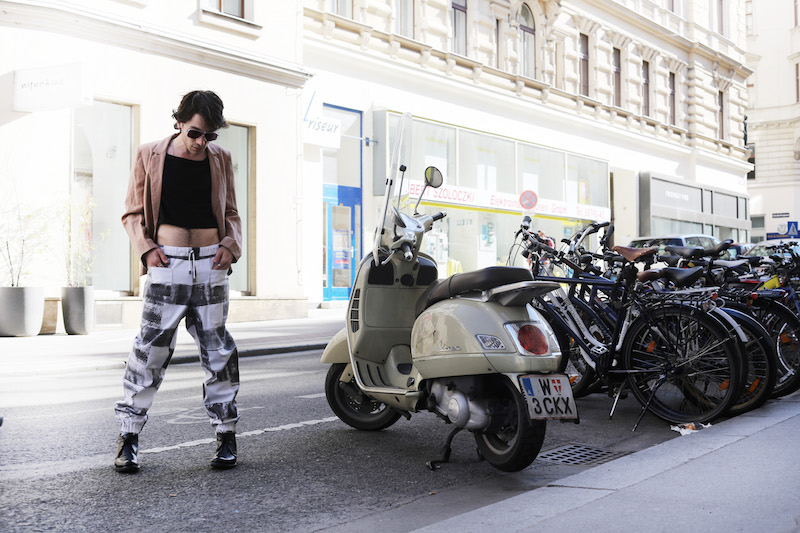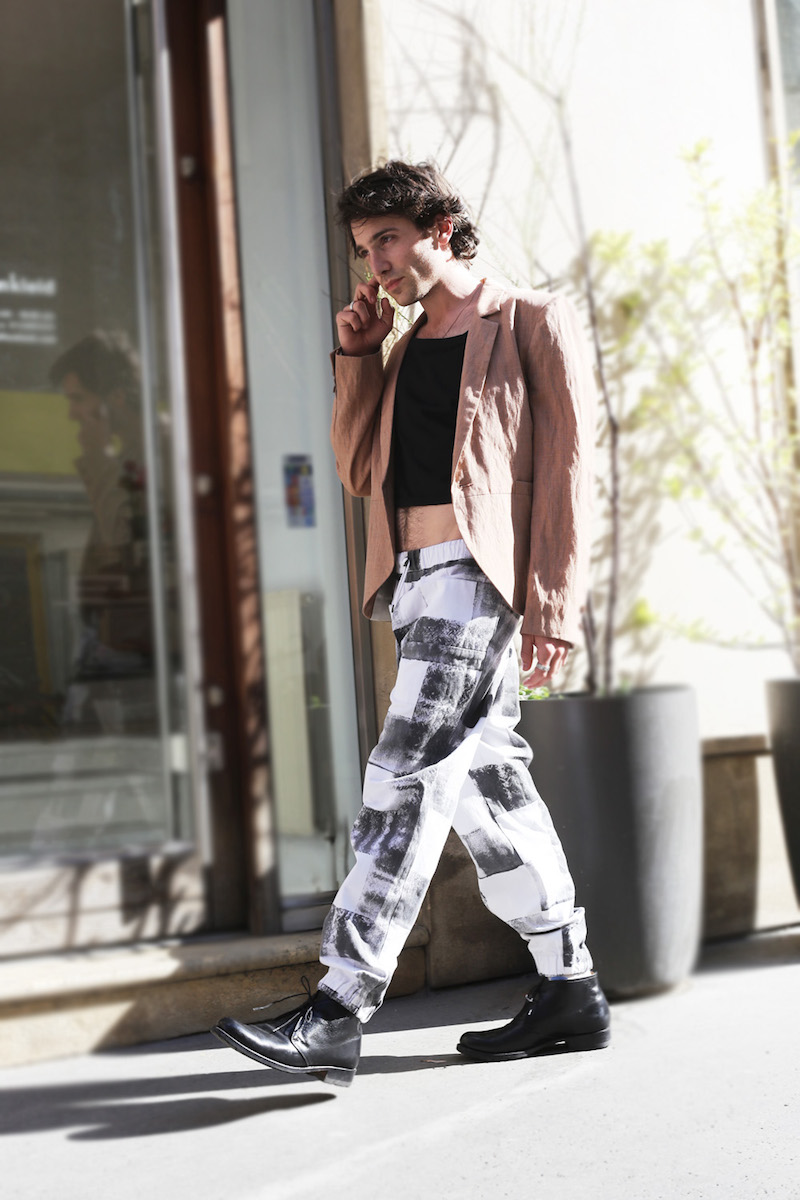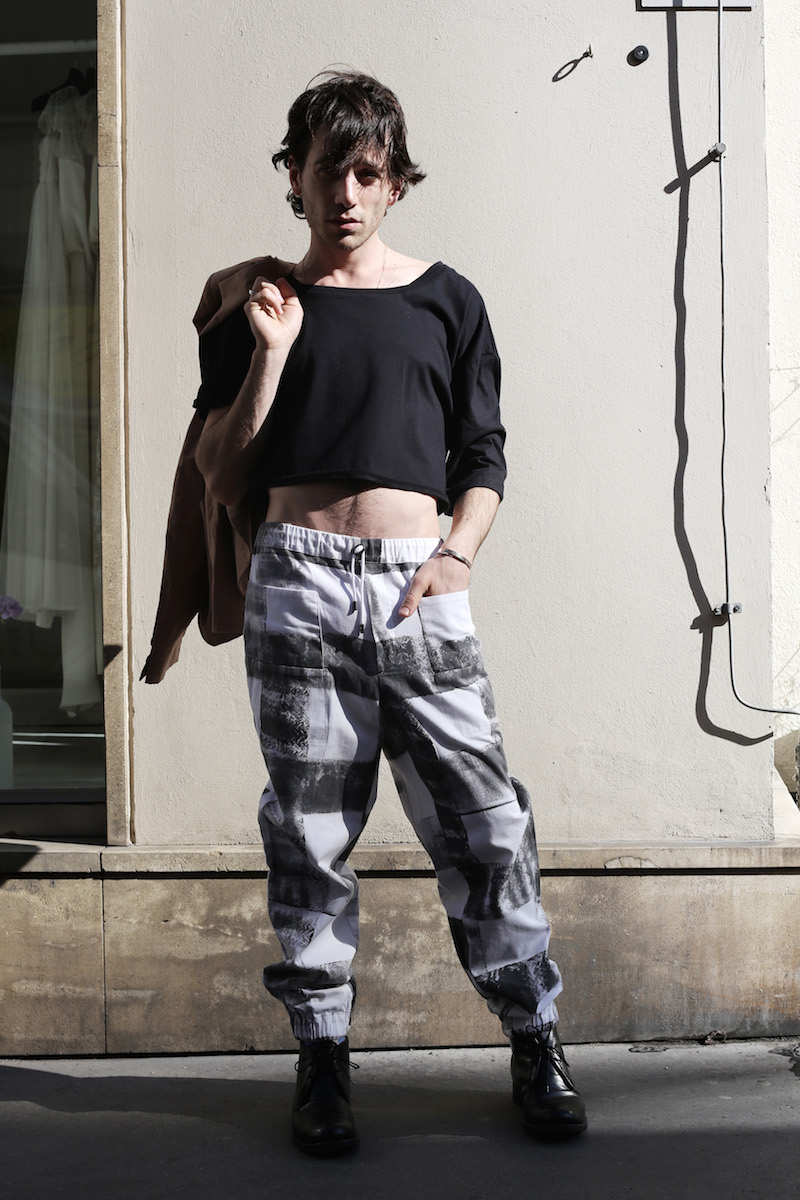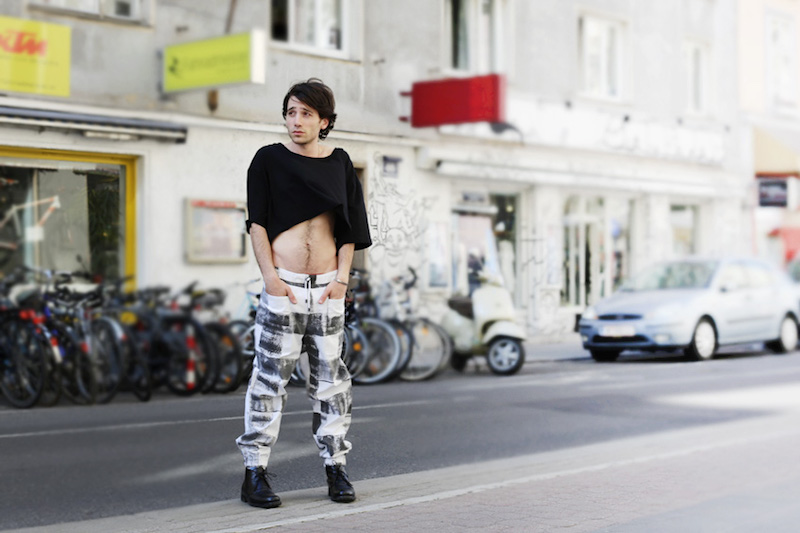 (Look: House of the Very Island, Boots: Harris) 
–  YOU MAY ALSO LIKE –
WHAT THE 2015 MET GALA TAUGHT ME ABOUT HOSTING A PAJAMA PARTY
PLAYING STYLIST (AND RUPAUL) WITH THE MET GALA 2015 ATTENDEES