- style -
Guys Wearing Silk Tops In Autumn
Guys wearing silk tops have more fun.
11 . 17 . 19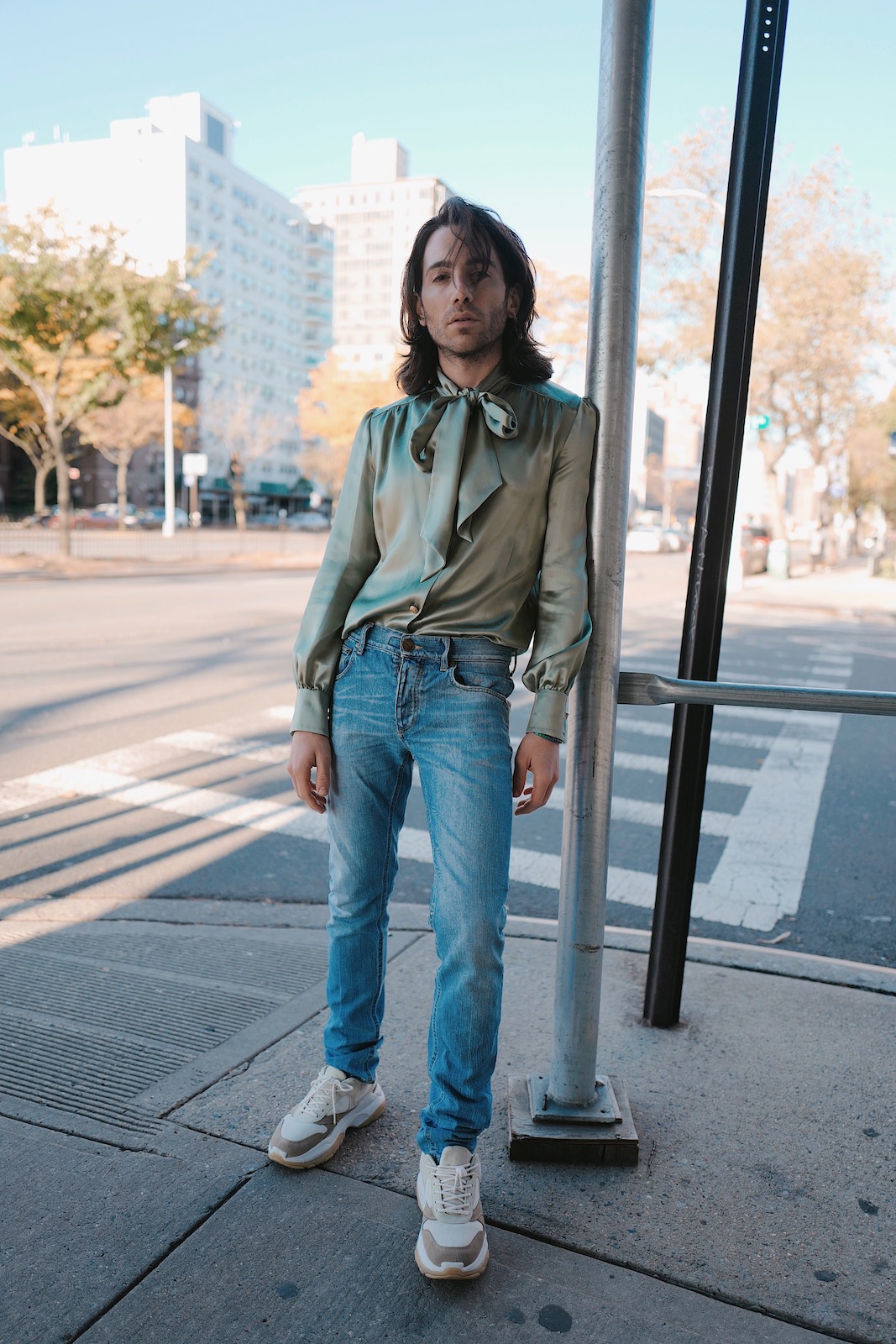 Guys wearing silk tops in autumn are ready for anything. A silk top says a lot about the wearer. It says – hey I'm laid back, swanky and ready for anything that doesn't include sweating or rain. I love an elegant silk top paired with jeans and sneakers. It is the perfect blend of feminine charm and masculine style. Although I don't love those words, so perhaps I will say instead that it perfectly unites a flowery elegance and a rugged vibe.
This silk top is by Gucci and I am in love with the icy mint color. Silk is such a fun fabric to wear and is not only found at Gucci. Any charming vintage shop will have a number of cute options (mostly hiding in the women's section.) You can rock it super casual with jeans like I am here or go for a rock glam look and style it with a suit. It is a simple and easy way to add edge to any look. Also it makes people want to reach out and touch you. Just an added bonus.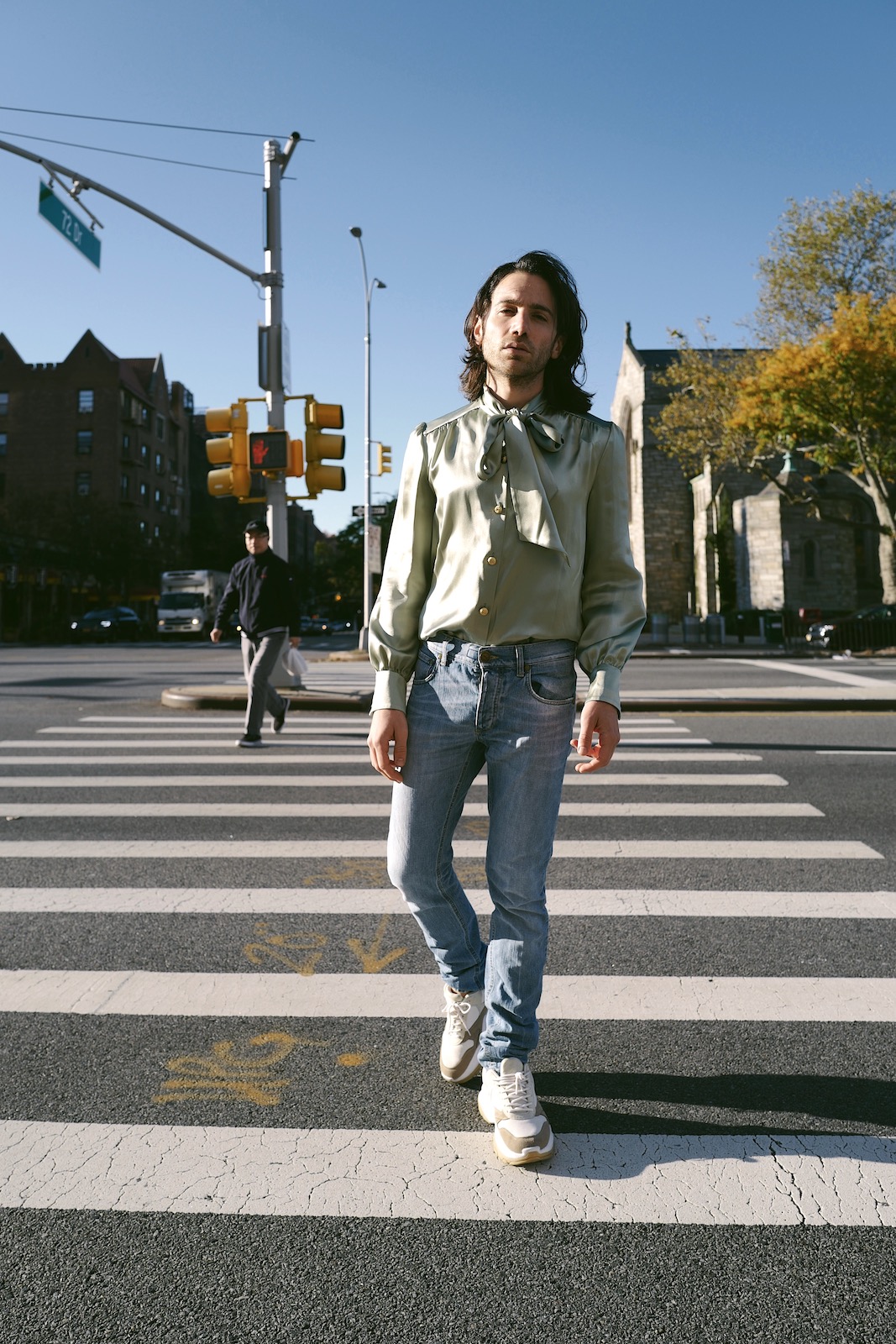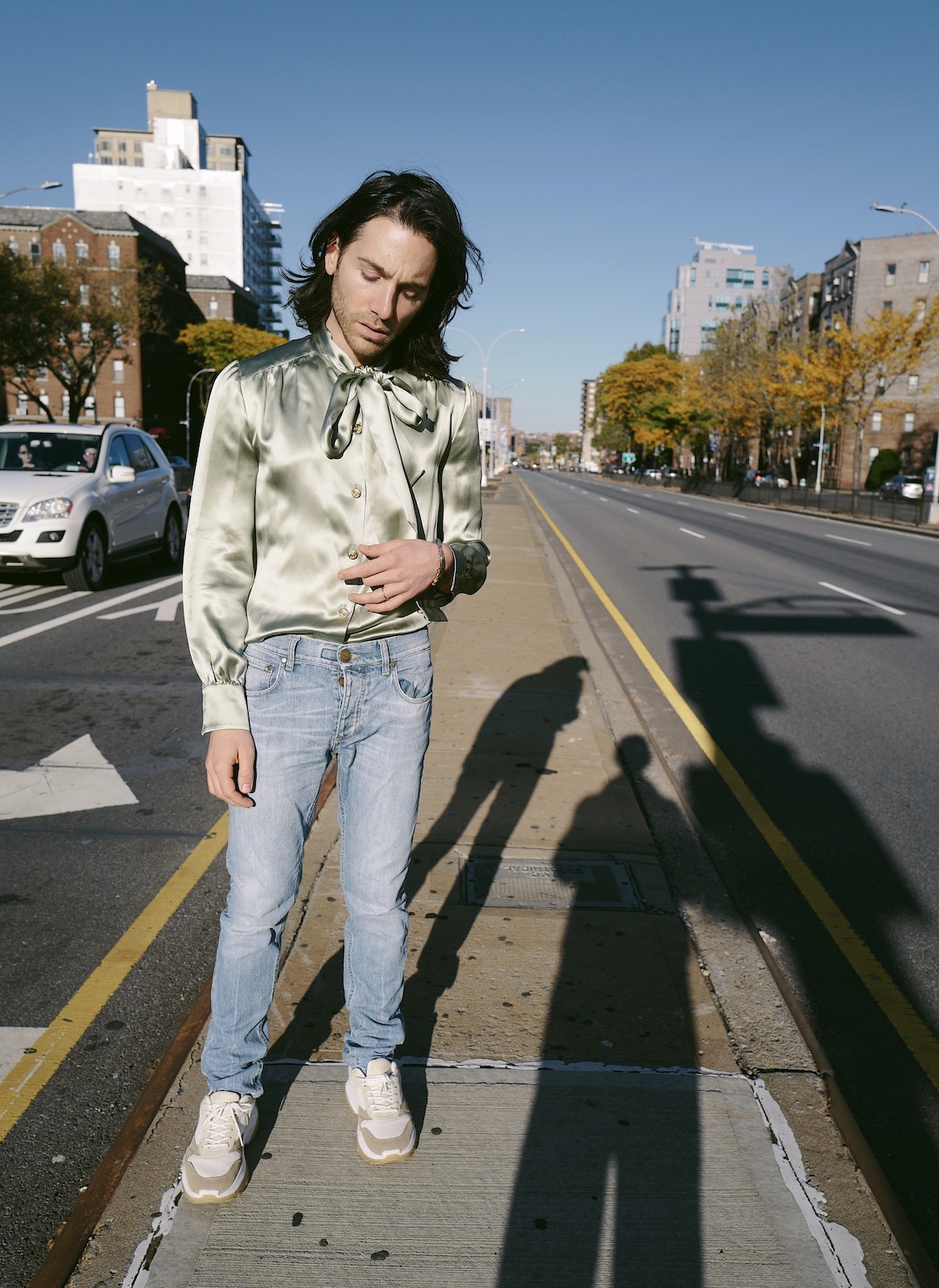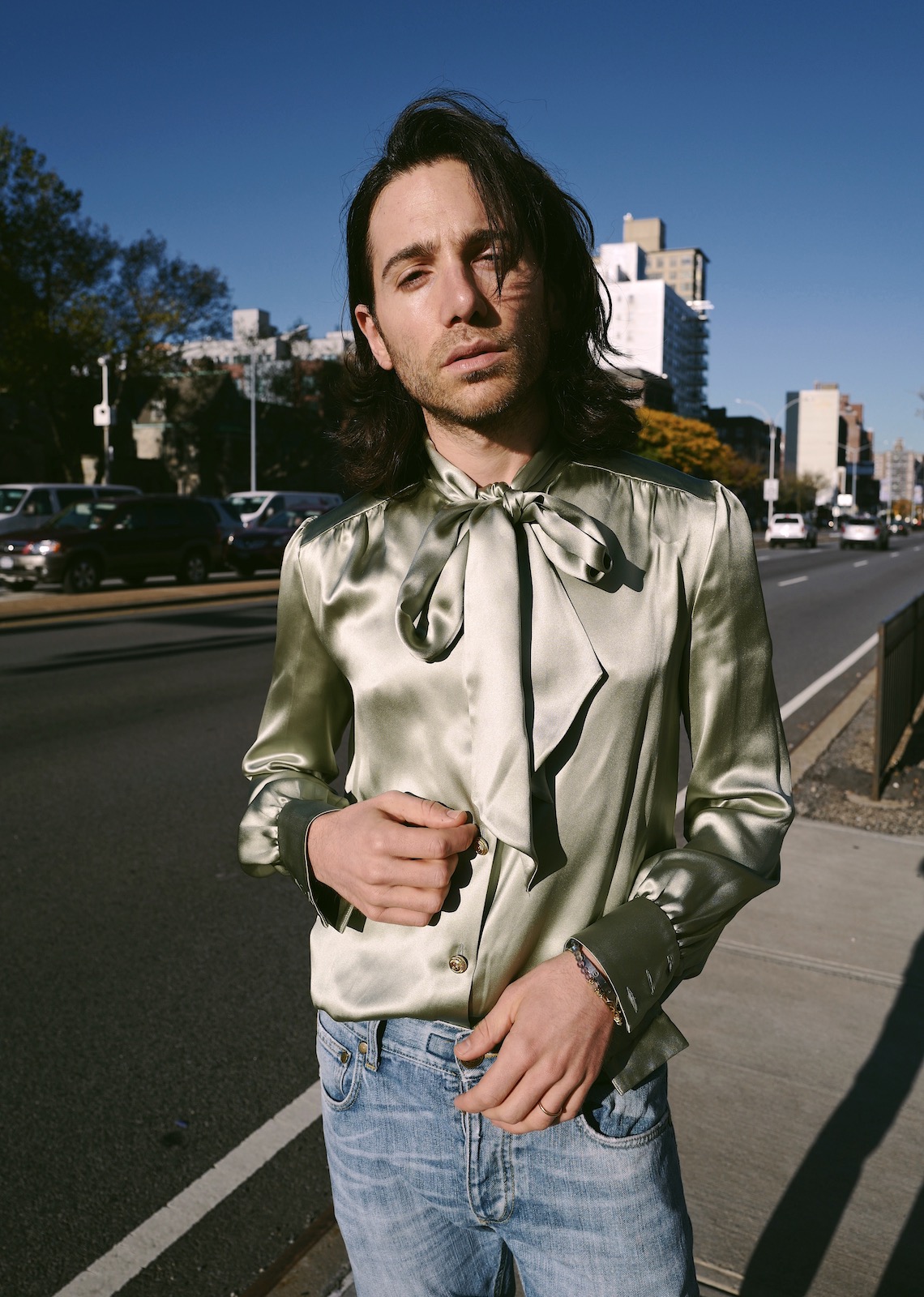 (Top: Gucci/ Jeans: ASOS/ Sneakers: ASOS)