- style -
How To Wear A Printed Bowling Shirt If It Makes You Nervous
From the moment I got my first gutterball, I knew I wasn't a bowling person.
10 . 23 . 17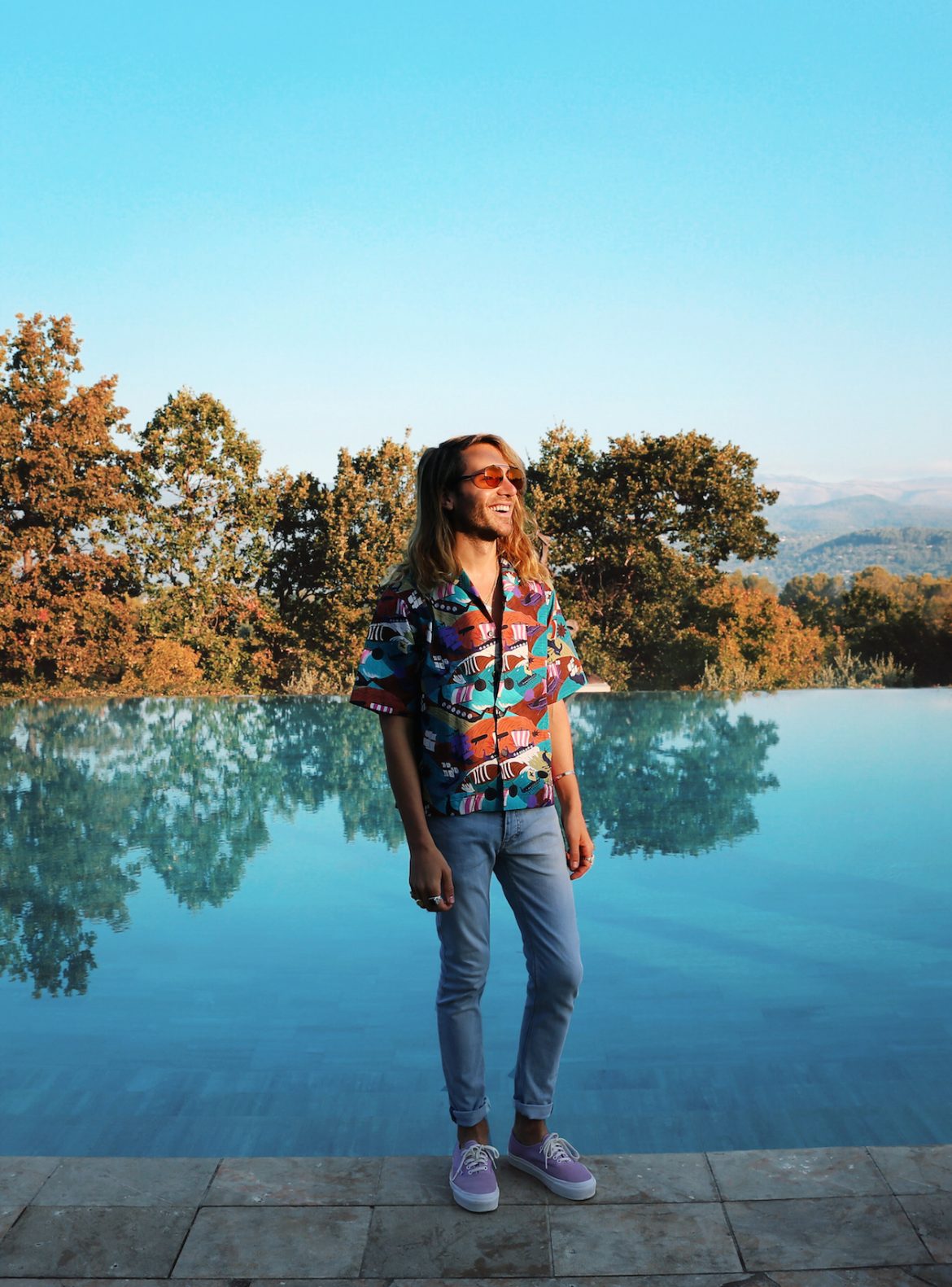 From the moment I bowled my first gutterball, I knew I wasn't a bowling person.
So whenever my friends suggest we go bowling, I eye them dismissively from head to toe, then try to jump out of the window. Bowling just isn't for me.
It was fashion that made me rethink my relationship with bowling. This summer, Miuccia Prada  dedicated a part of her menswear collection to wonderfully printed bowling shirts.
I love me a good bowling shirt. If you aren't familiar with what a bowling shirt is – it is box-cut and short-sleeved with a button-up front, pocket, and has a small lay-flat collar. The cool kids in the 1950's made bowling shirts hip, even outside the lanes. They rocked them to malt shops, dance hops, and football games.
If wearing this look off the lanes intimidates you, Here's how to wear a printed bowling shirt like a pro. Pair your favorite shirt with a pari of jeans and classic Vans. This is a cool and simple way to channel the old-school charm of the shirt without over thinking the look. Grab a strawberry malt with a cherry on top as your main accessory.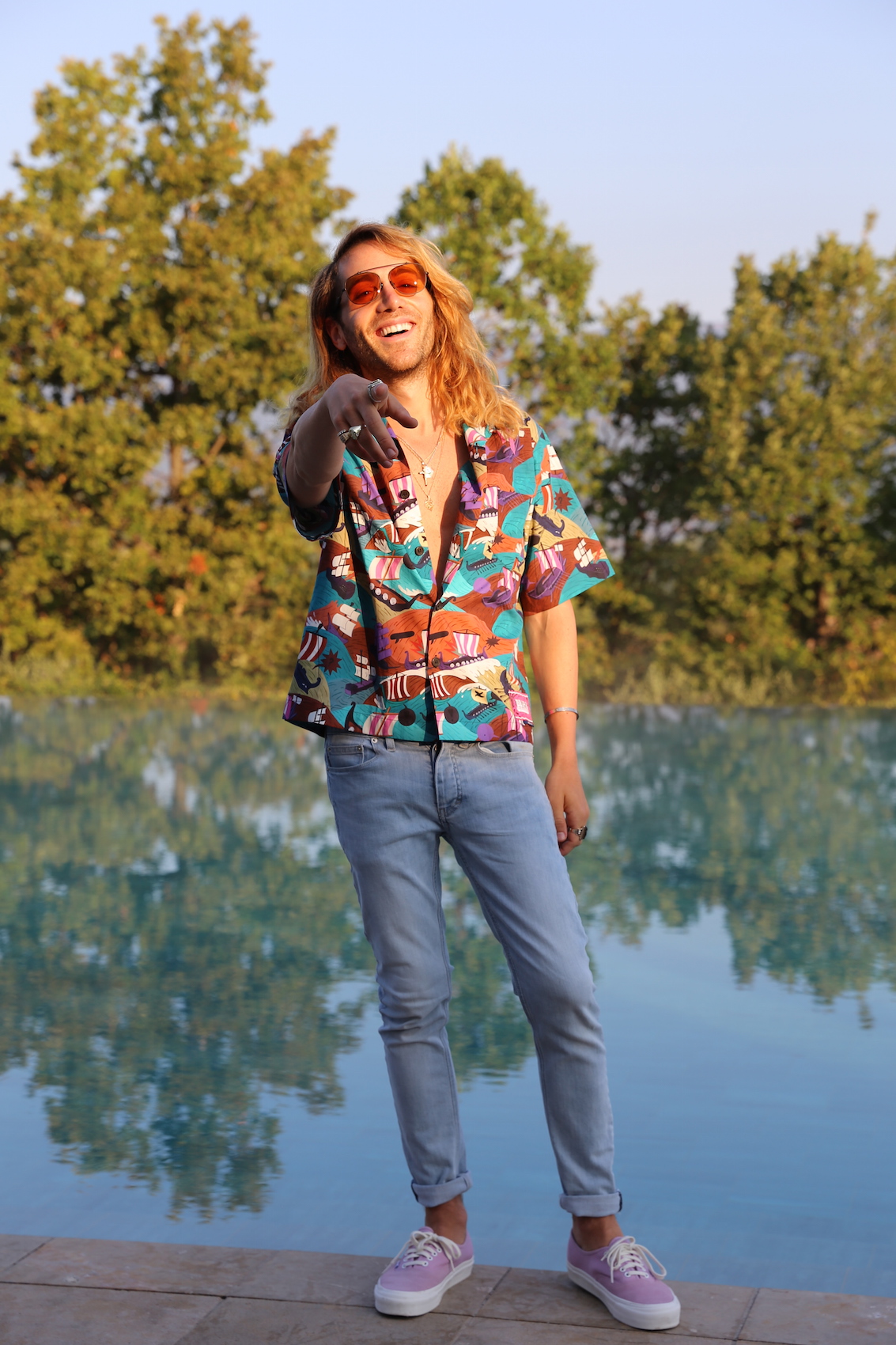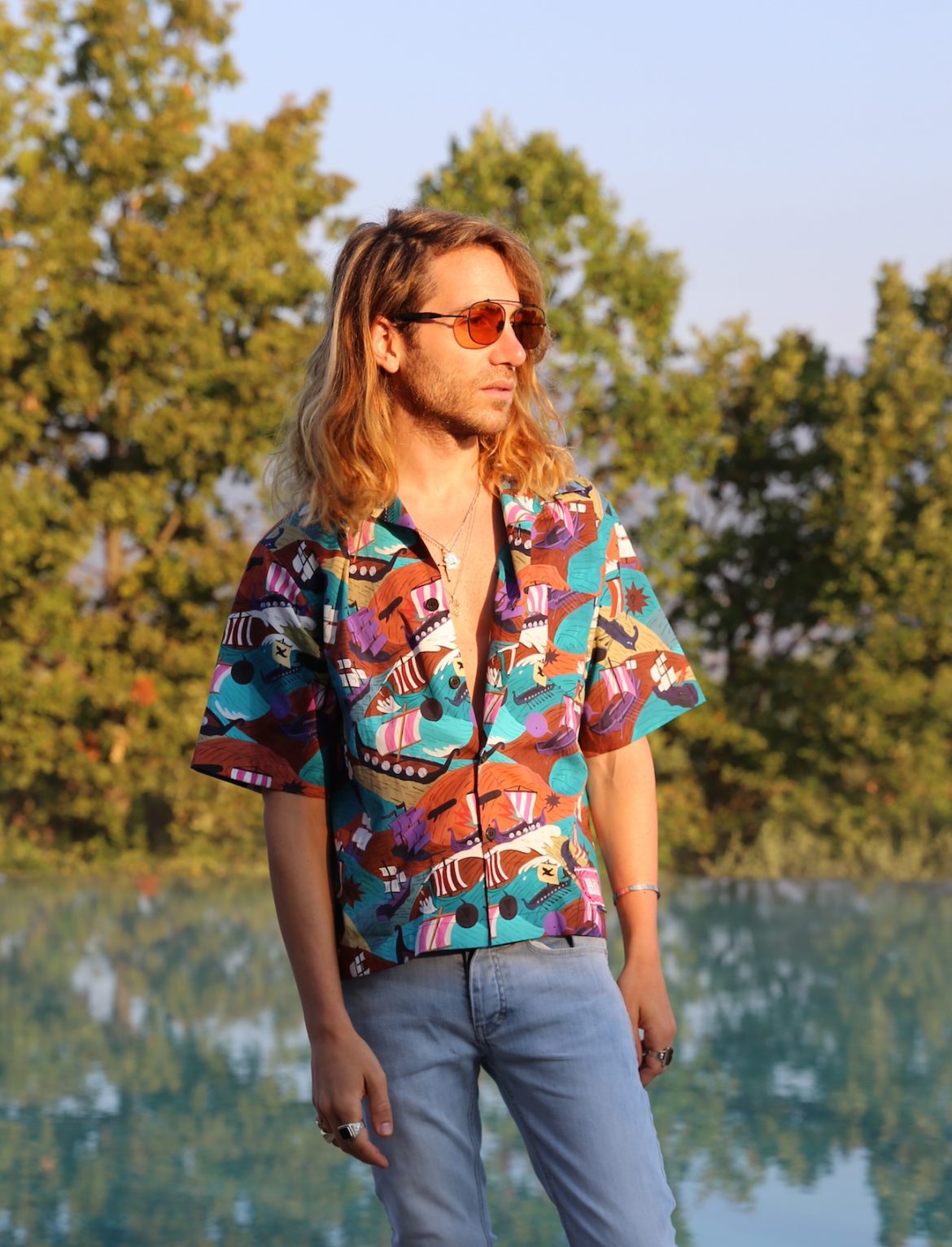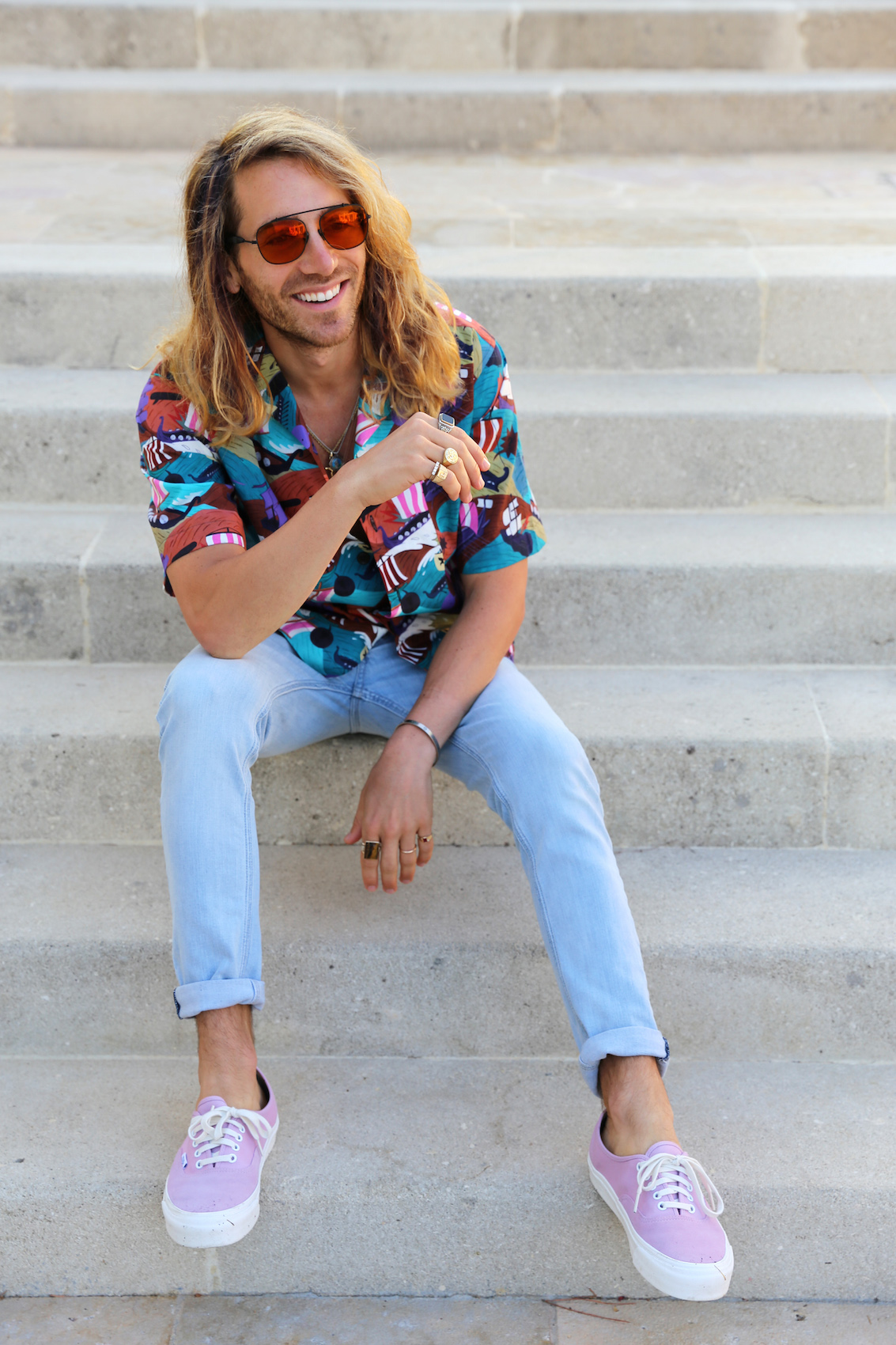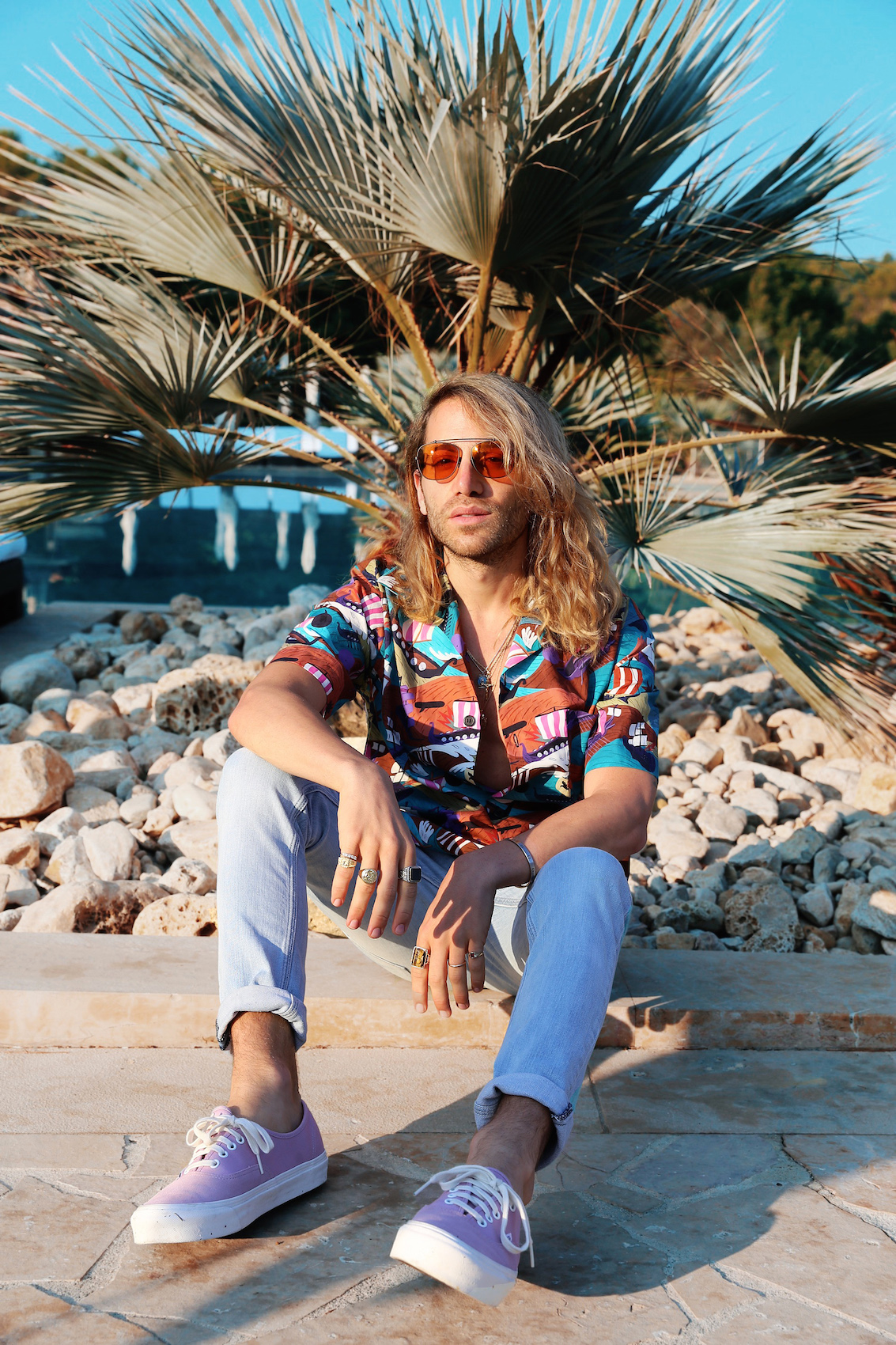 (Shirt: Prada/ Pants: A.P.C./ Shoes: Vans/ Sunglasses: Westward Leaning)