- style -
How To Wear Neoprene
While not participating in water sports. Duh.
07 . 14 . 14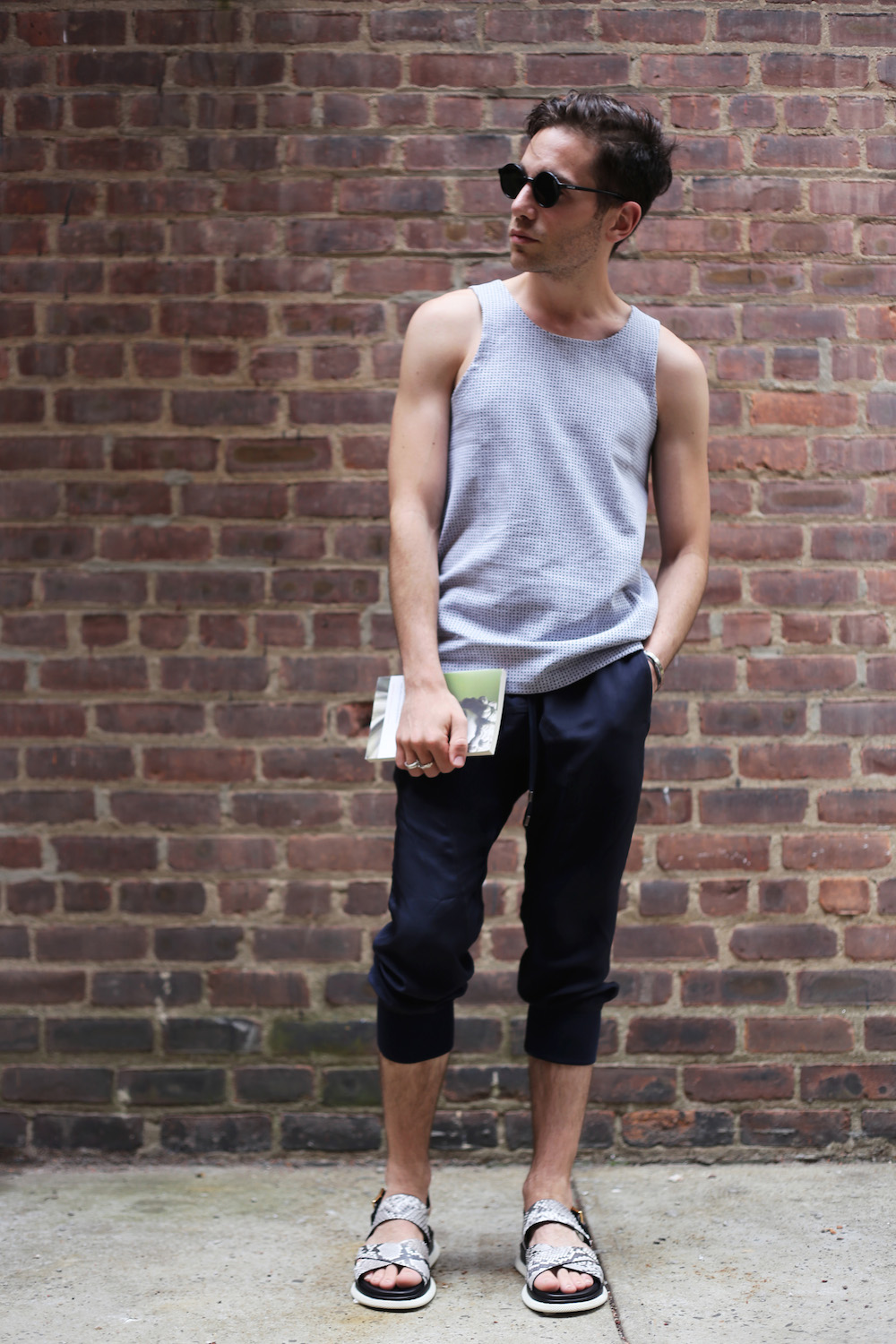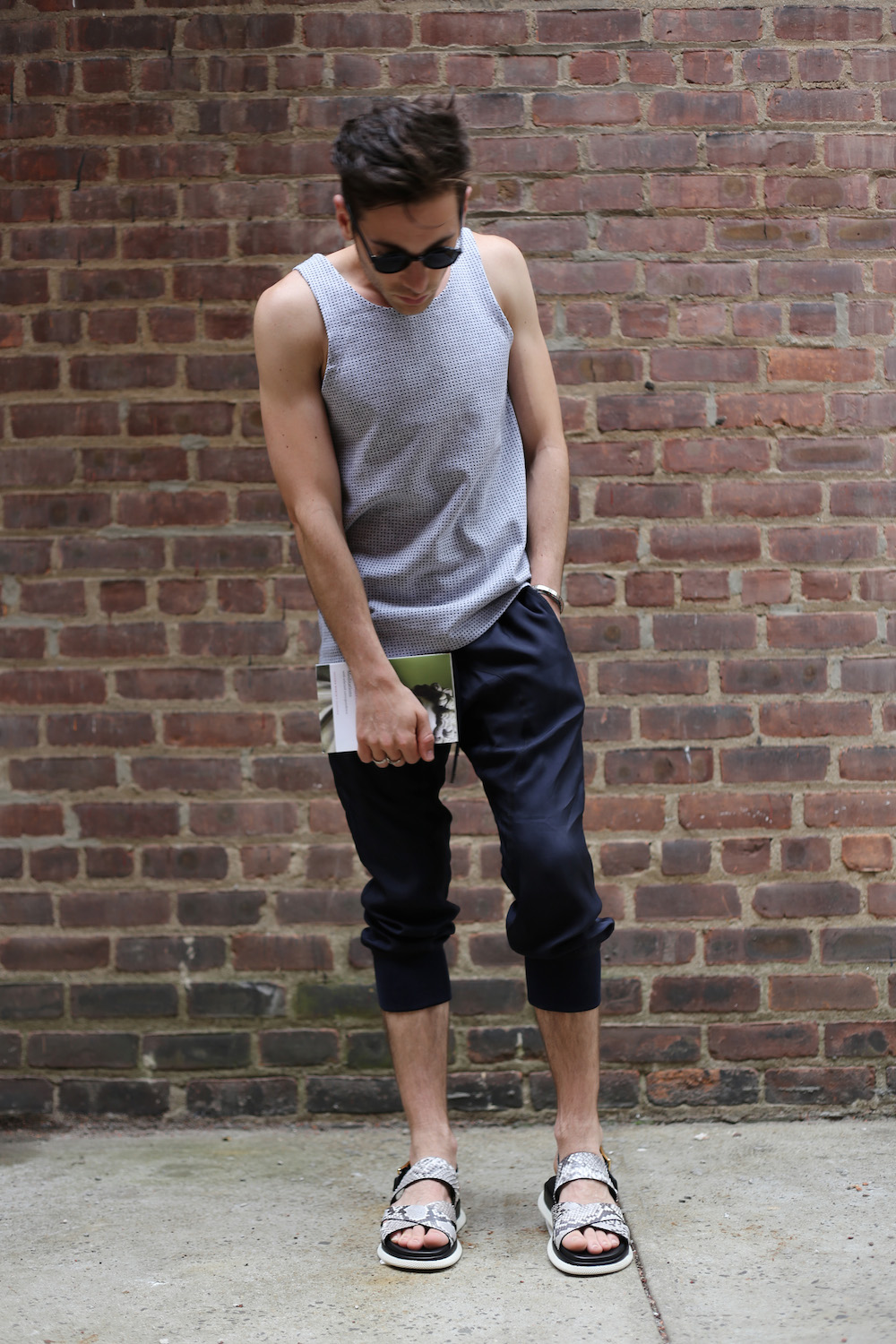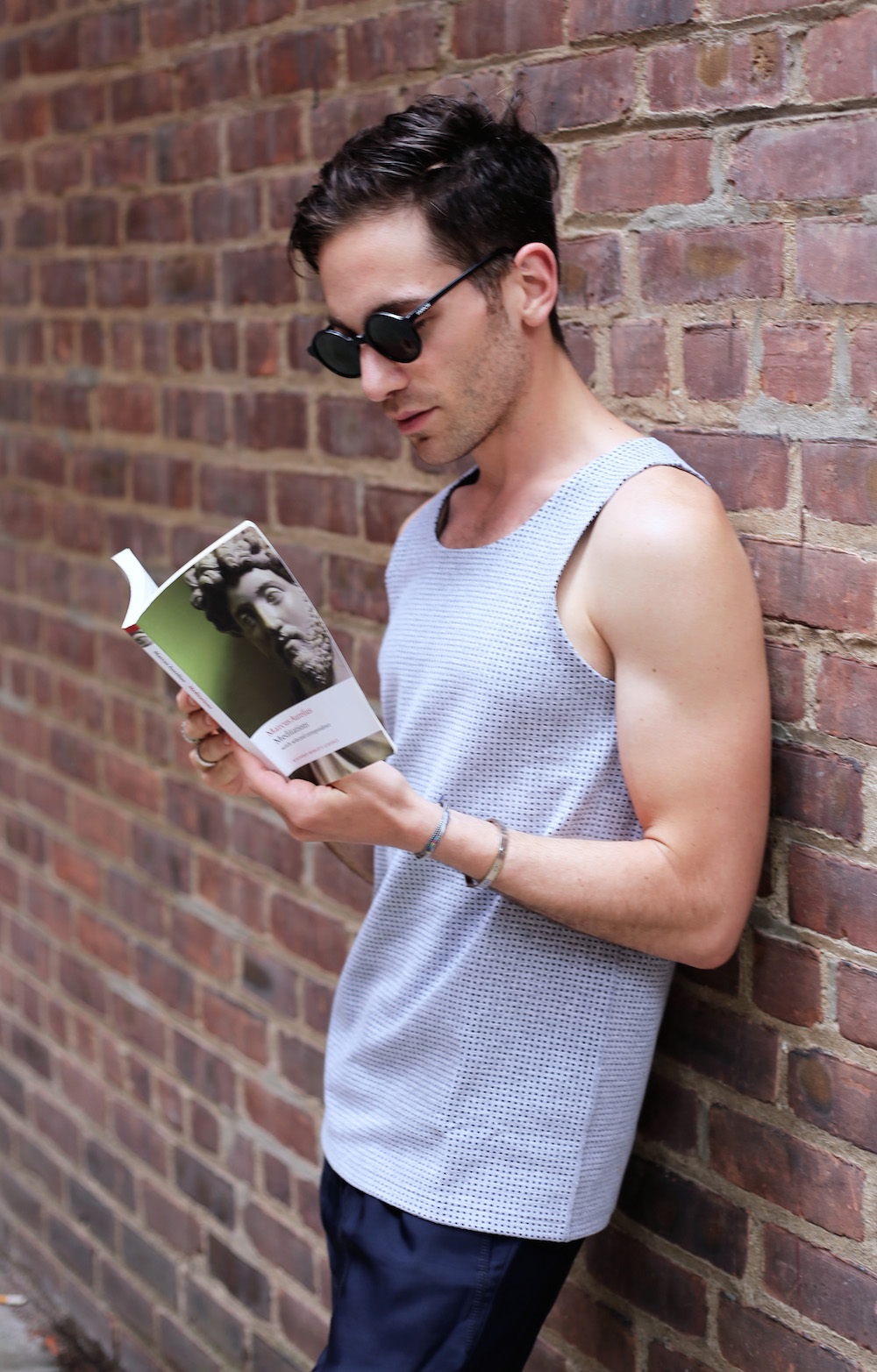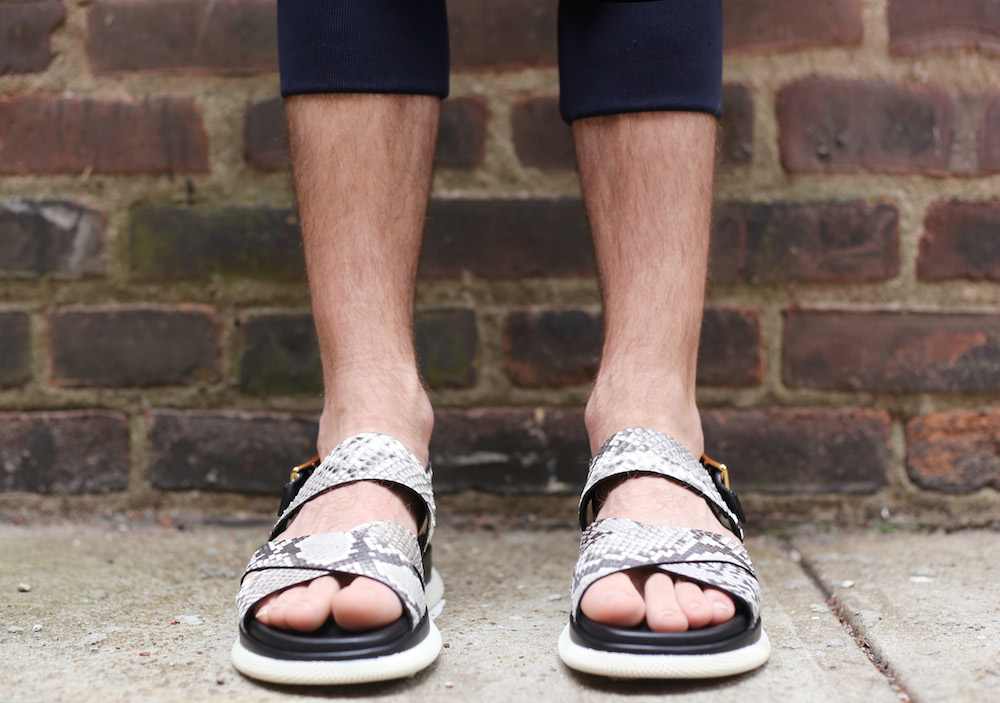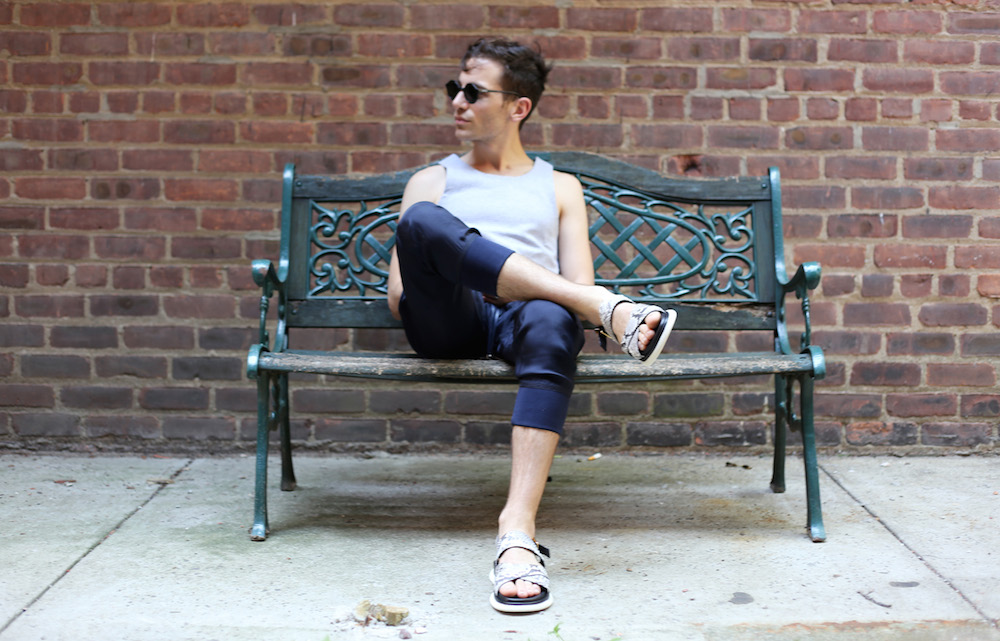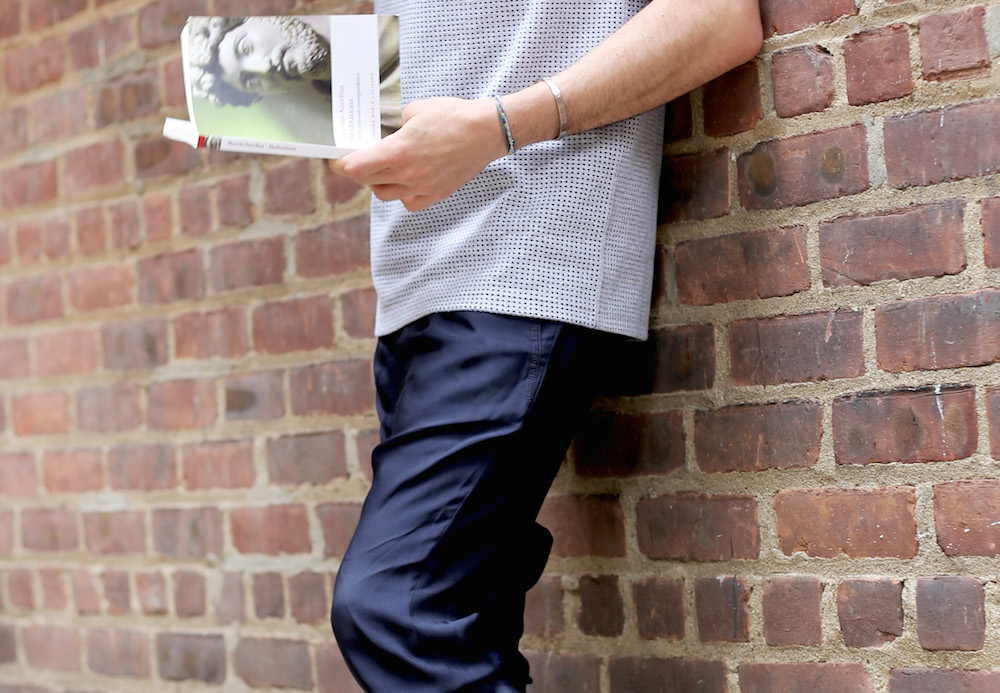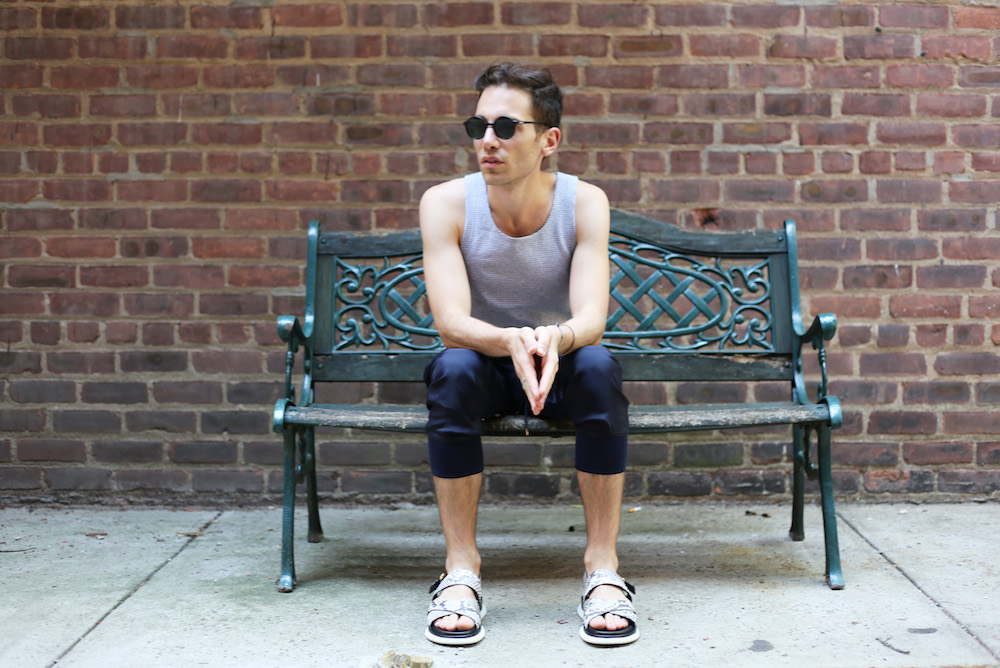 (Tank: Calvin Klein Collection/ Pants: Neil Barrett/ Sandals: Versace Collection/ Sunglasses: Vintage/ Book: Meditations by Marcus Aurelius)
Where silks fail, neoprene never does; it's sporty, lightweight without being flaccid and enjoys getting wet. Good Moring. Did I mention it's also super sexy? The fabric hits it out of the park for me every time. I'm a big fan of neoprene. I own 2 sweatshirts, 1 tank and 2 trousers in the material. Surprisingly enough nothing I own pertains to scuba diving or water sports. The fabric is a great way to punch up a summer look. But the slick material isn't just for summer. Neoprene showed its staying power on the Fall 2014 runways back in February at Gucci, Calvin Klein Collection, Neil Barrett. Today I'm rocking Neil Barrett trousers in the wonderful material paired with a tank and these killer snakeskin Versace sandals. I would easily wear this look into fall with the addition of a black blazer. For me, neoprene isn't so much a trend as a way of life.