- style -
Let Snapchat Inspire Your Fall Looks
Fingertip doodles scrawled on Snapchat images evoke an art class vibe that you can help but want to wear.
09 . 18 . 15
NYFW just concluded. This fashion week I found there was more artistic creation injected into each show than ever before. Perhaps this is partially do to the fact that the tents have officially moved out of uptown. And it wasn't just on the runway I noticed a change.
Of course, you and I both know that when it comes to downtown, fashion isn't just happening on the runway. It's saturating the streets of NYC. For safety matters it really should just be on the sidewalk but everyone is pretty good about dodging taxis and looking at least one way before crossing.
To celebrate this burst of creativity I'd thought I would experiment with art school prints. And since in today's culture the act of creating is solely our Snapchat doodles, why not take that idea from the screen and apply it to our looks. So what better time to rock my Raf Simons's floor-length doodle-covered Fall lab coat? I kept the look rather simple and paired it with a vintage jersey, skinny jeans and black strappy sandals to allow the jacket to stand out.
Confession: although I say to let Snapchat inspire your fall looks, I have yet to create an account. I know, I know.  This will change very, very soon.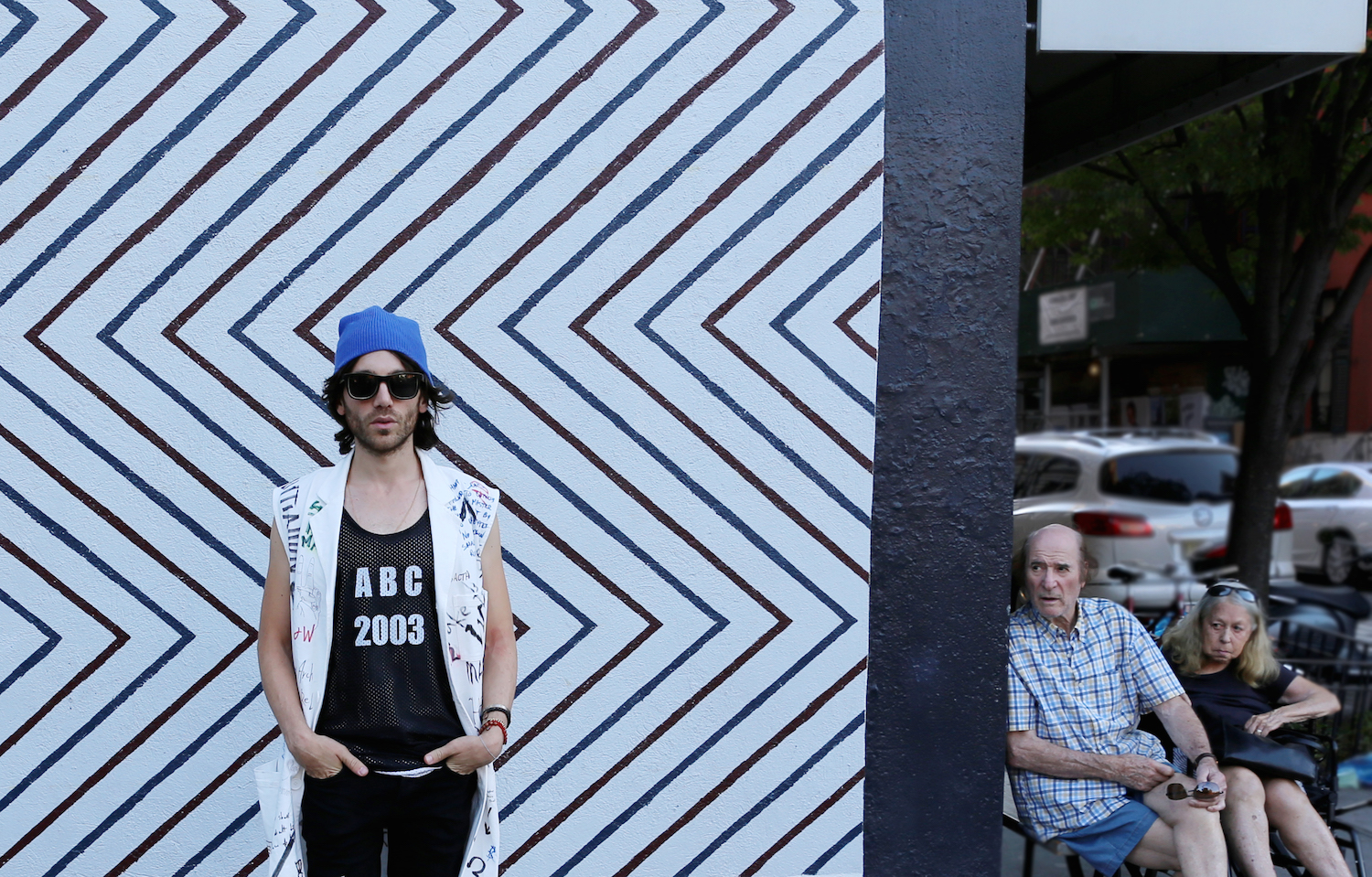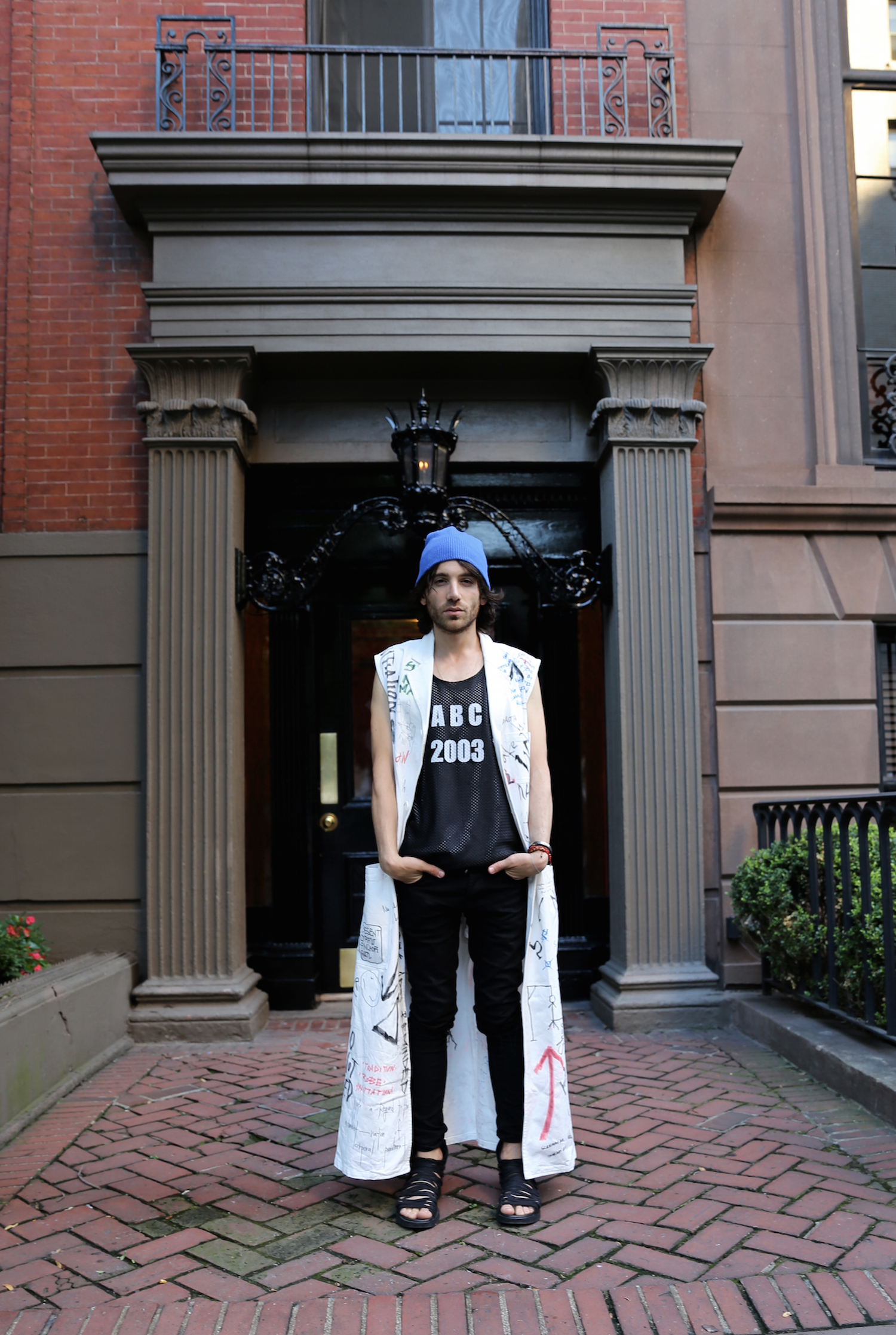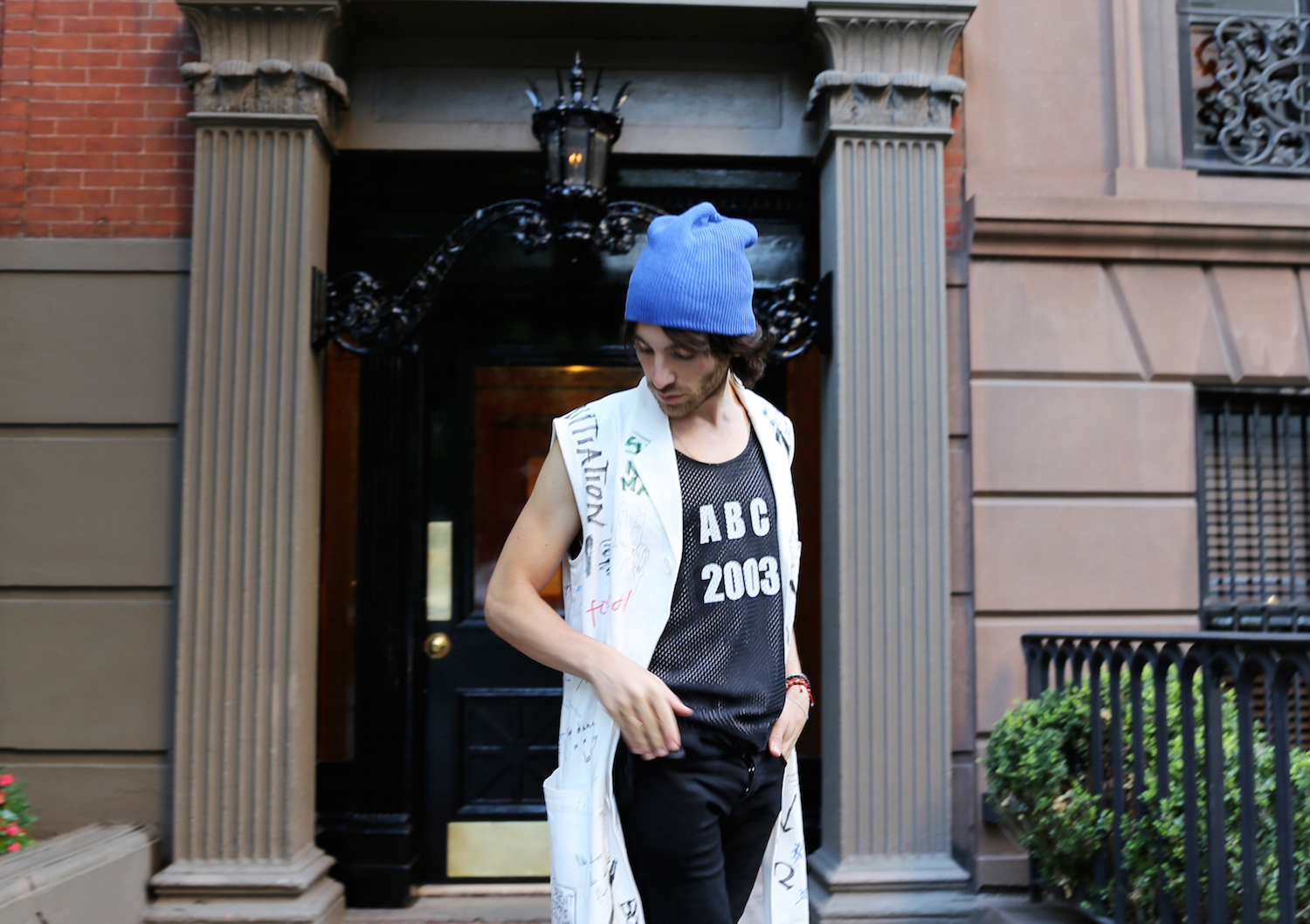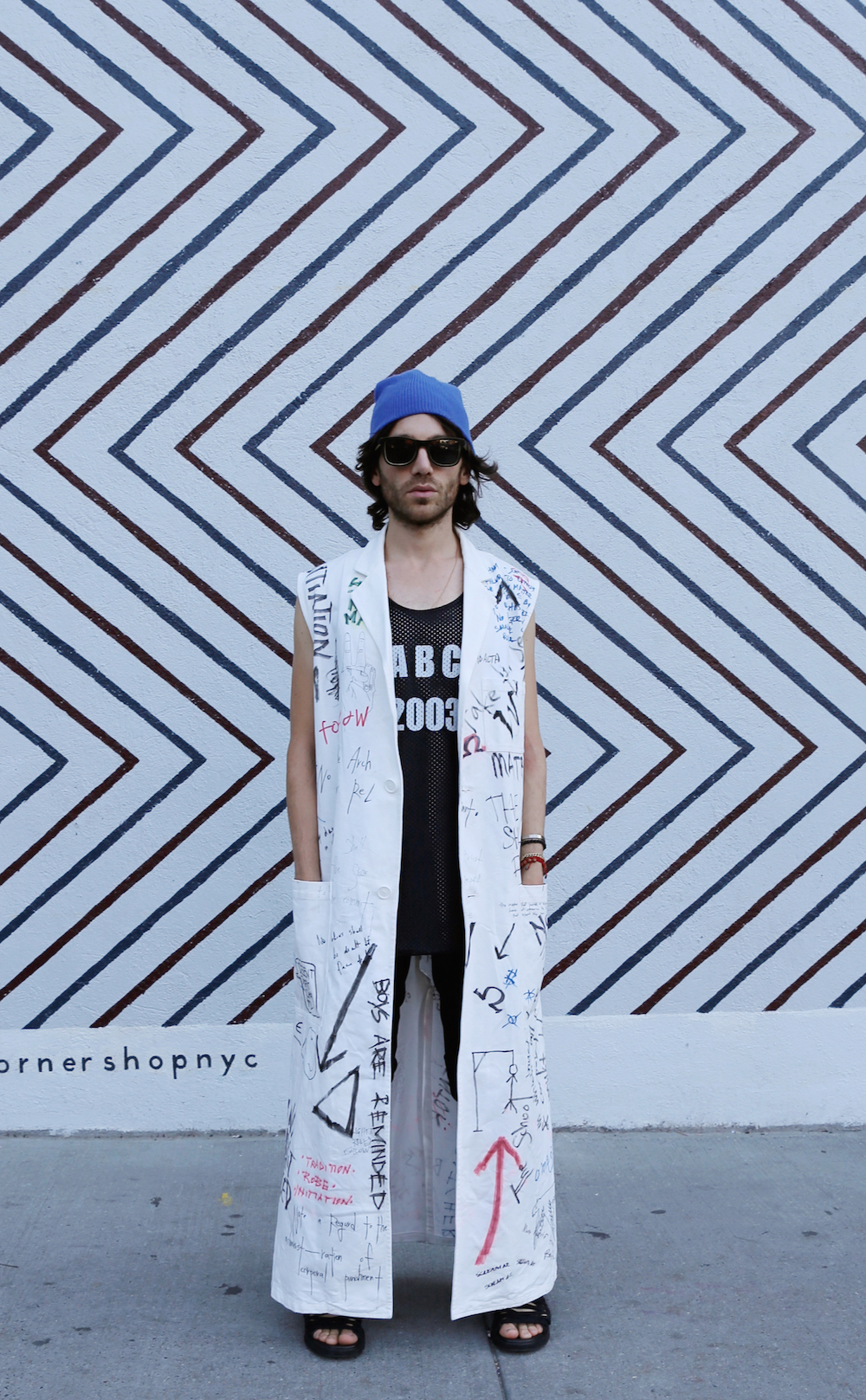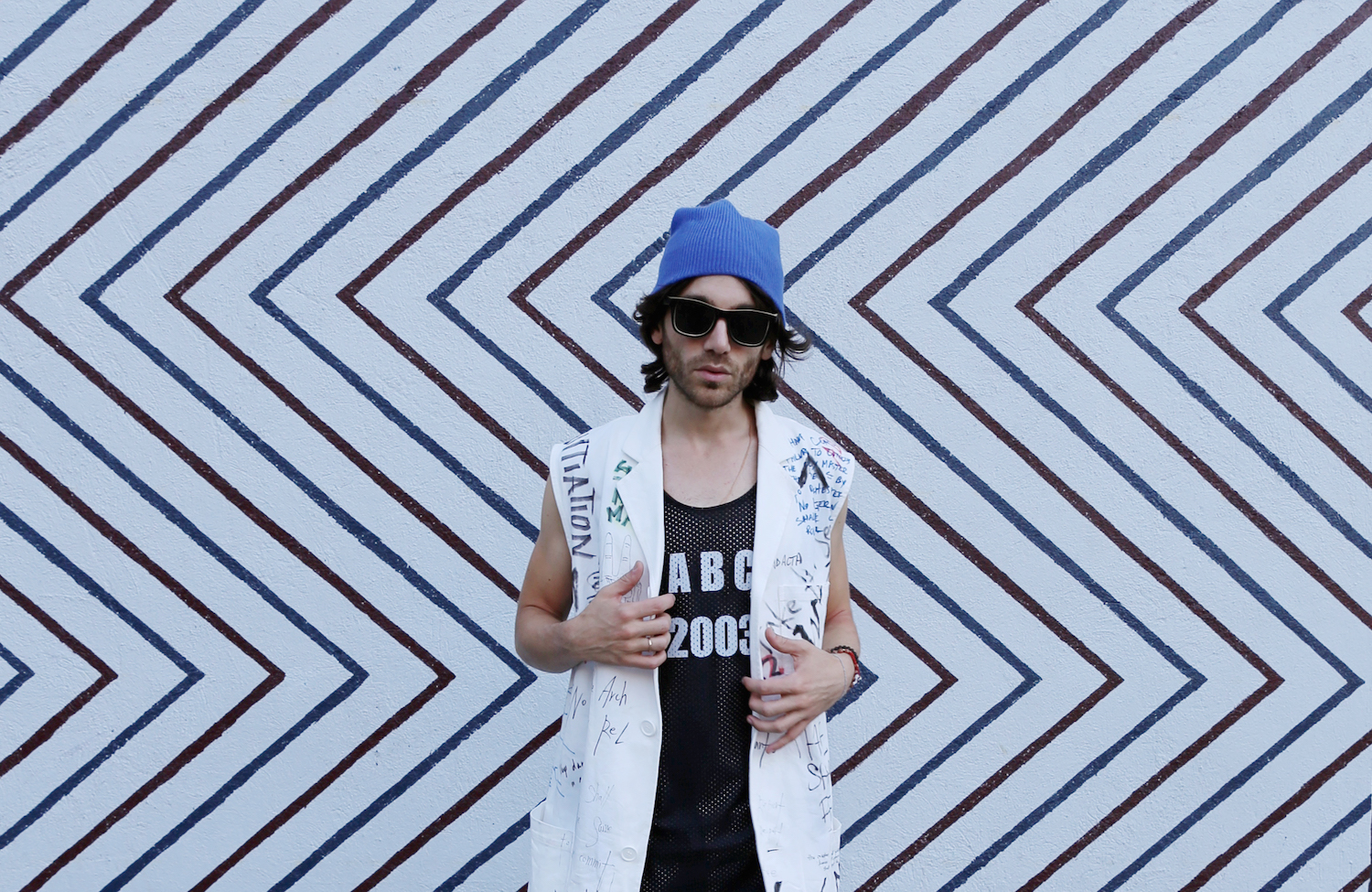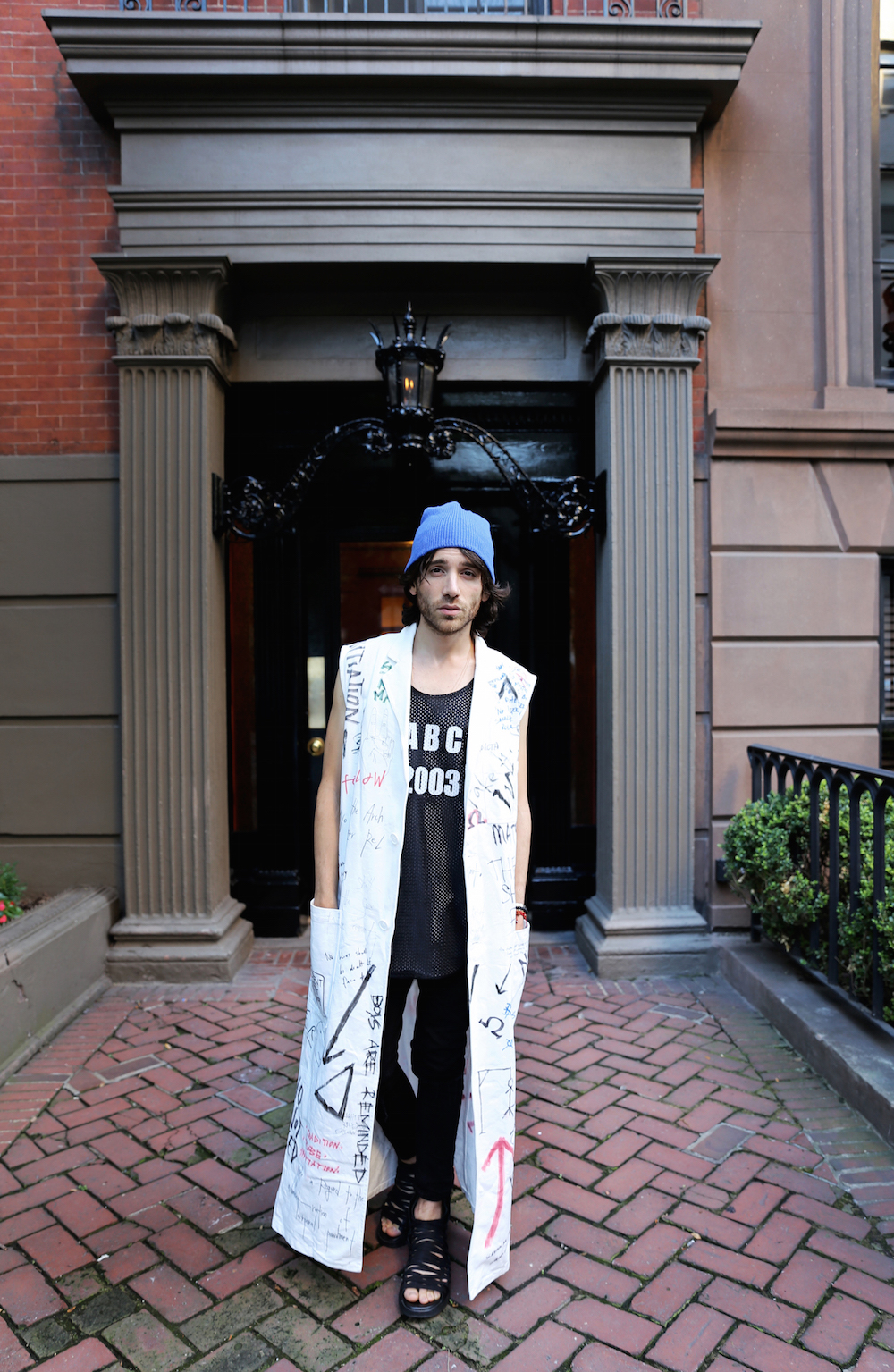 (Coat: Raf Simons/ Tank: Vintage/ Pants: Topman/ Hat: In God We Trust/ Shoes: Kris Van Assche/ Sunglasses: Woodzee)
YOU MAY ALSO LIKE 
A RELAXED LOOK AT NEW YORK FASHION WEEK