- style -
What To Wear In Transitional Weather?
Wait it's fall, right?
10 . 01 . 14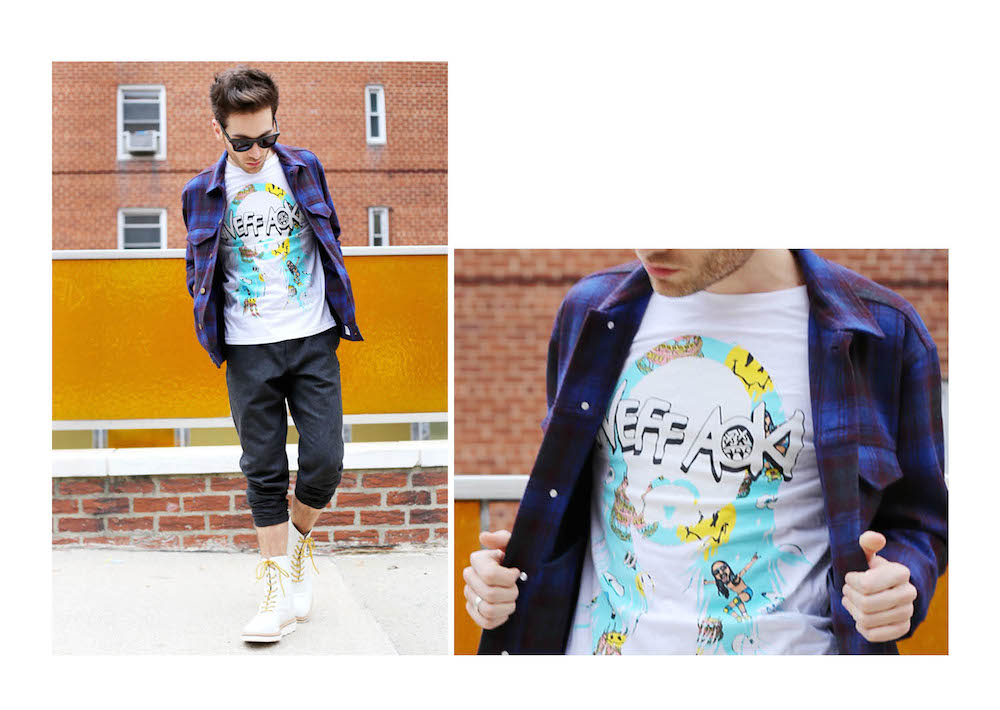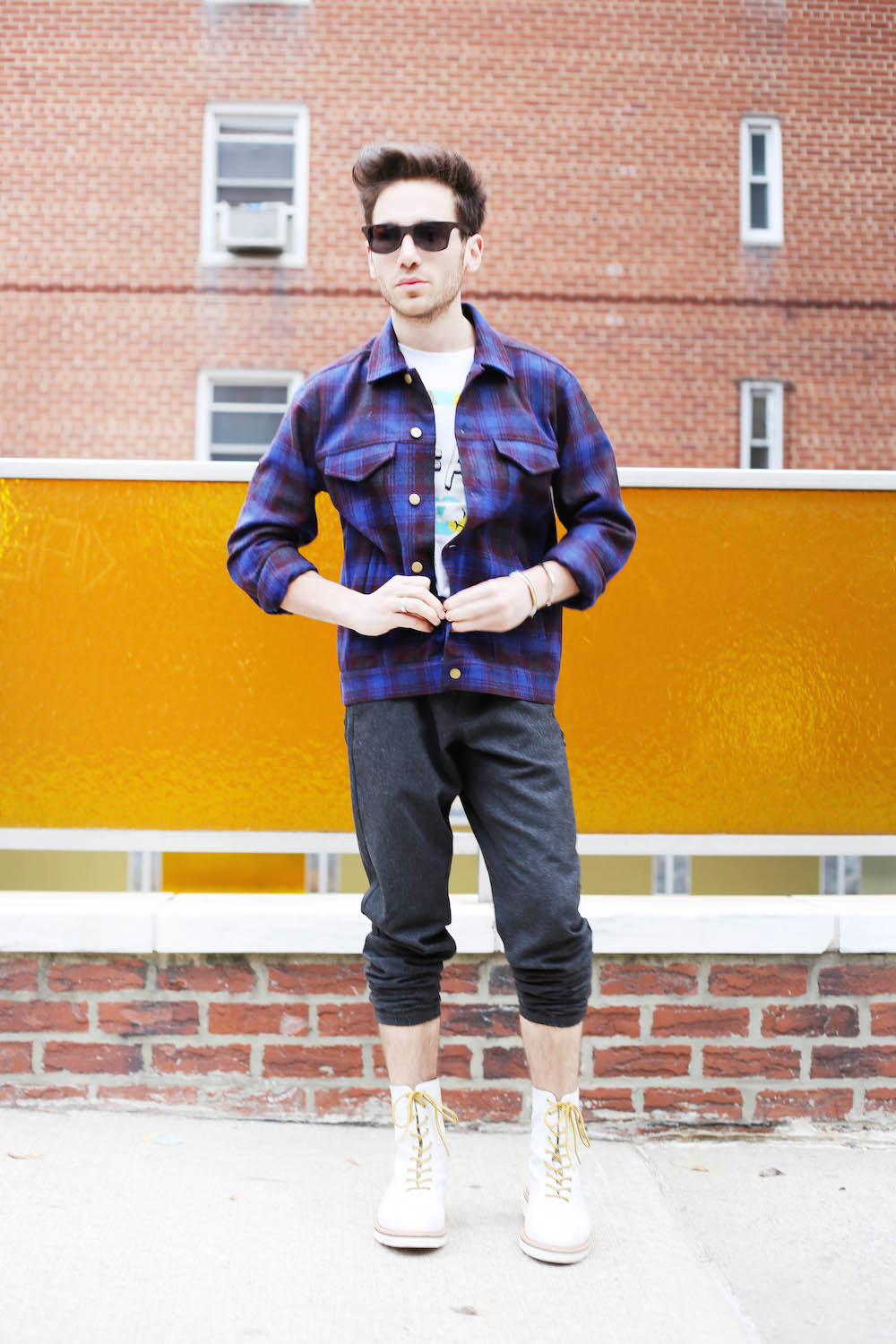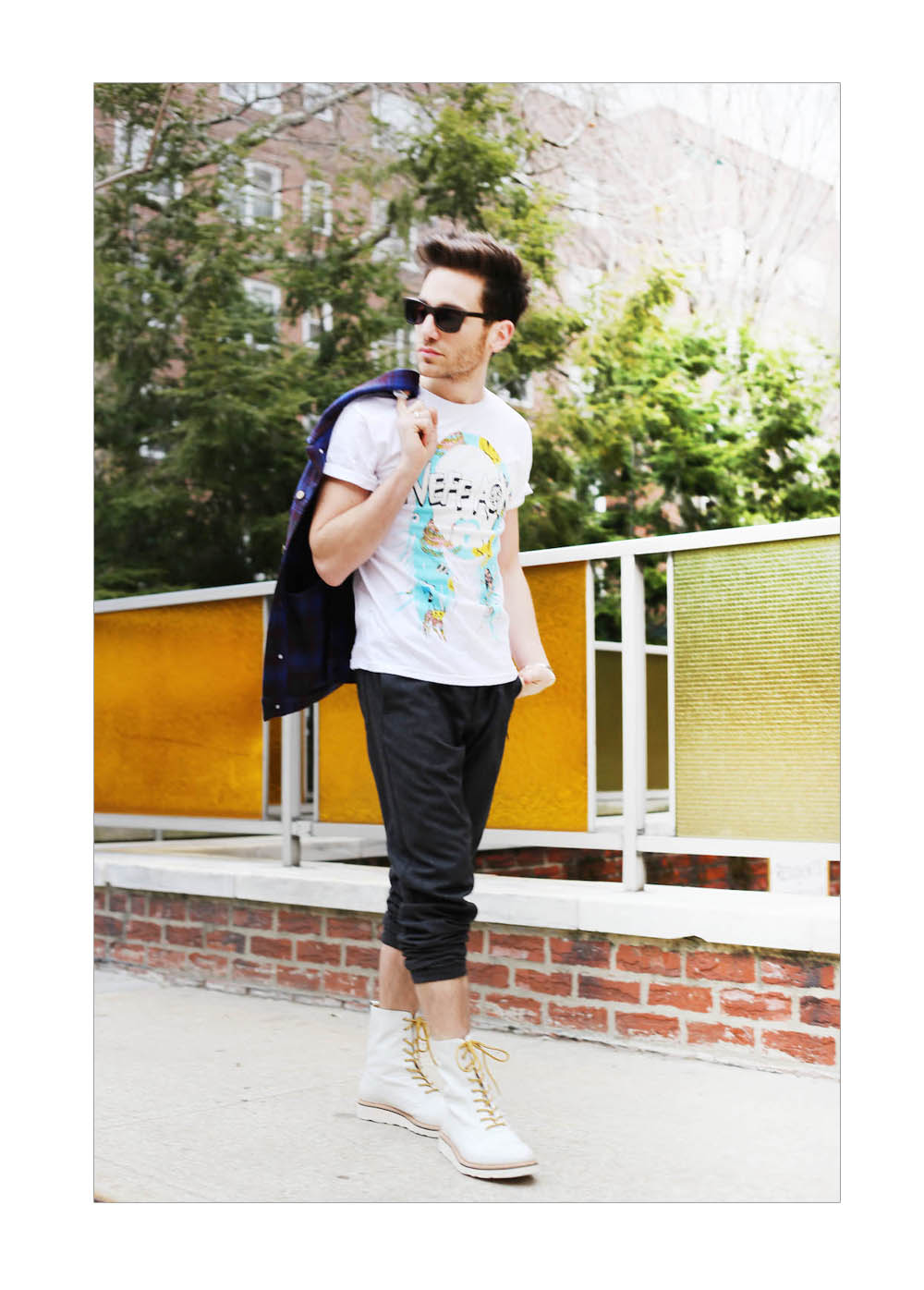 (Jacket: Shades of Grey by Micah Cohen/ Shirt: Neff x Aoki/ Trousers: Rascals/ Boots: Hvrminn / Sunglasses: Shwood)
Trying to decide how to dress for transitional weather is more difficult then deciding what to wear on a date. At least with a date you will only be wearing the look for a couple of hours, and if it's a Tinder match , not even fifteen minutes. But dressing for a day ahead right now in NYC is quite the challenge.
It's no longer summer, not yet winter and not fall, not really. So what do we do? What do we wear? And why am I twenty-six years old and having hot flashes? All of these questions stem from this bizarre meteorology state we have been living through here in New York City. It almost makes me really appreciate February days of wondering just how many sweaters I'll need to layer.
While my Weather.com app can easily answer questions pertaining to the day ahead on most days, the volatile temperament of fall weather gives reason for pause when getting dressed in the morning—by afternoon, will it be too hot for my turtleneck sweater?
But for now we are floating in this foreign state where the wrong outfit decision can result in a day of shivering of sweating bullets. So, what do you wear during this baffling transitional weather? Strategic layers.
This time of year is a great moment to really wear your favorite tees before they will have to go into hibernation for winter. Here I'm opting for my Neff x Aoki t-shirt paired with a violet and blue plaid Shades of Grey by Micah Cohen jacket and grey sweats by Rascals. The cinched bottom of the trouser is really a brilliant transitional option. Depending on the weather, pull them up and cool off your legs, or let them fall naturally for a warmer feel. I styled the look with white leather boots, but would also pair this with loafers or sandals, after all, this is really the last time you'll get to wear toe flashing footwear until spring. I will repeat this look in multiple variations until winter arrives, then switch out the tee for an elongated sweater and the jacket for something puffy with fur.