- style -
Let's Talk About: Pharrell's Hot Pink Céline Coat
Because it's Monday, it's cold out and i'm already bored to tears with my black peacoat.
12 . 15 . 14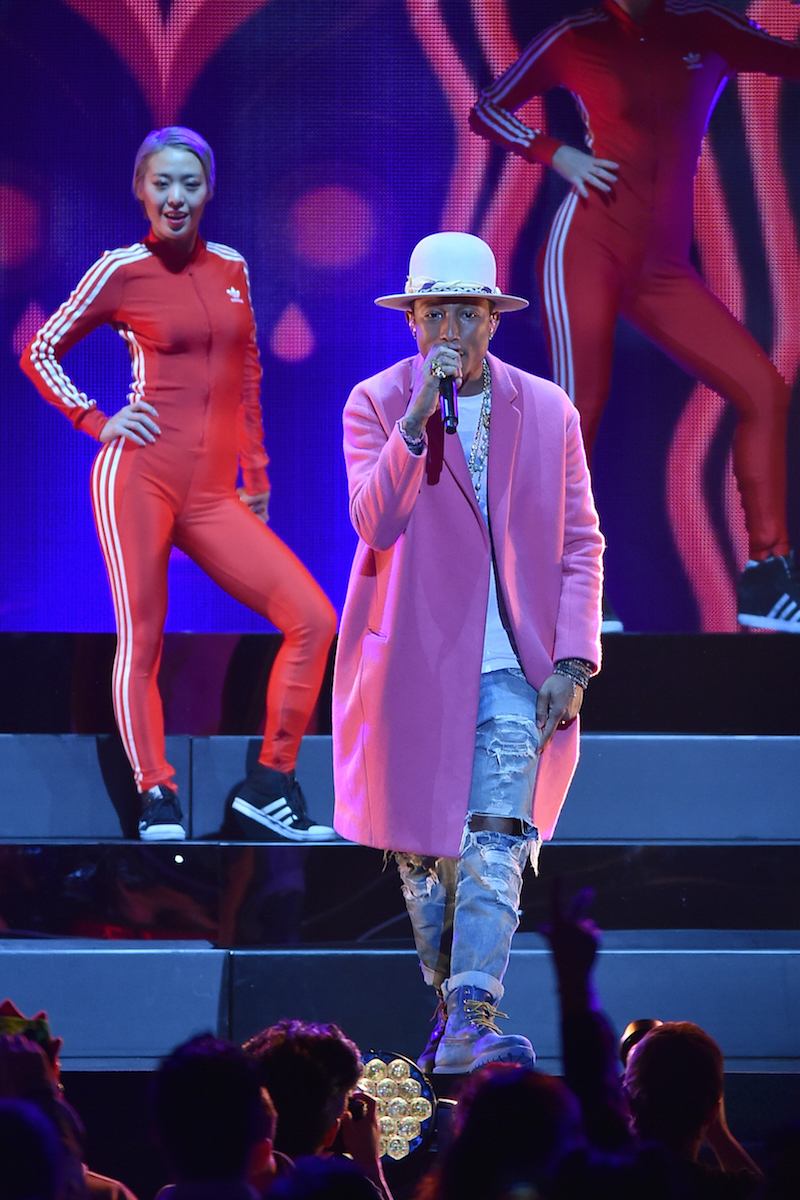 Today, Monday, I want to crystallize what I believe to be the most accurate portrayal of winter style. No it's not the Olsens, but a guy who know how to stay happy even in the winter.
The magic that wearing pink gave to a man seemed to have lost it's power. Wearing this once blush, bubble gum, ultra feminine shade used to say "I am bold, confidant and comfortable with my sexuality – whatever that may be." But this was in a world that existed long before Andrej Pejić strutted down its streets.
Perhaps in some deep, dark small towns wearing a pink tie can still add a hint of mystery to its wearer, but here in NYC labeling a man's satire with this rosy hue is practically as irrelevant as trying to assign certain fashion with gender. Although, I must say that a pink coat still possesses elements of supernatural powers to it.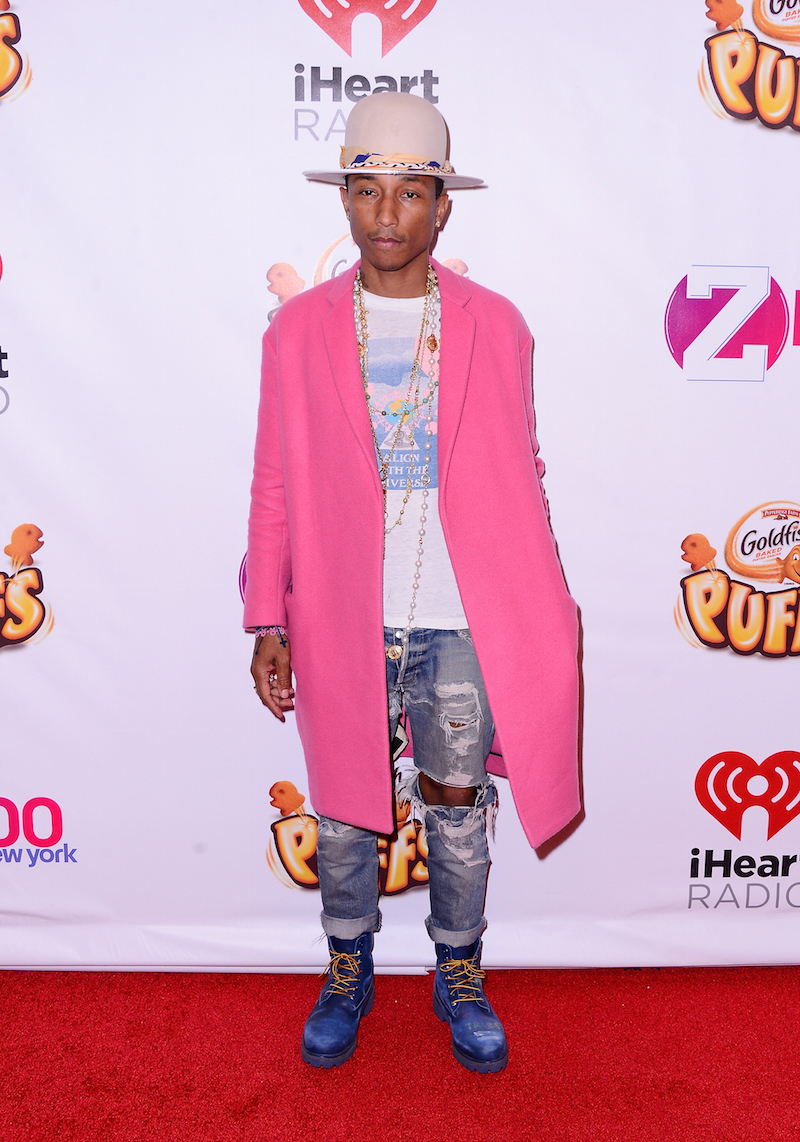 News flash -It's winter, which means for many of us not living in L.A. or Jamaica it's quite unpleasant outside. Yes, baby it's cold outside. Which brings me to the Pharrell's pink coat.
Pharrell Williams hit up the red carpet for iHeartRadio Jingle Ball 2014 on Friday, December 12th in New York City at Madison Square Garden. Always rocking a captivating sense of style, the singer donned a hot pink Céline women's coat from the Fall/ Winter Collection 2014.paired with a light-colored hat, ripped pair of denim jeans, bold blue work boots with yellow laces, a simple graphic t-shirt and Chanel pearl necklaces.
To be completely honest there's nothing about this look I don't love. But that jacket, though. Not only is it a testament to successfully borrowing from the girls, but after walking to work this morning, amongst a sea of black, navy and grey coats, don't you think if you spotted this it would have brought a smile to your face? Or at least a grin? A full smile can be hard on a Monday morning.