- style -
Maison Martin Margiela Fall 2015 Men's Collection: Seventies Disco-Glam
The sphinxlike men's design team at Margiela is filling a gap in menswear where underscored and minimal just won't cut it.
01 . 23 . 15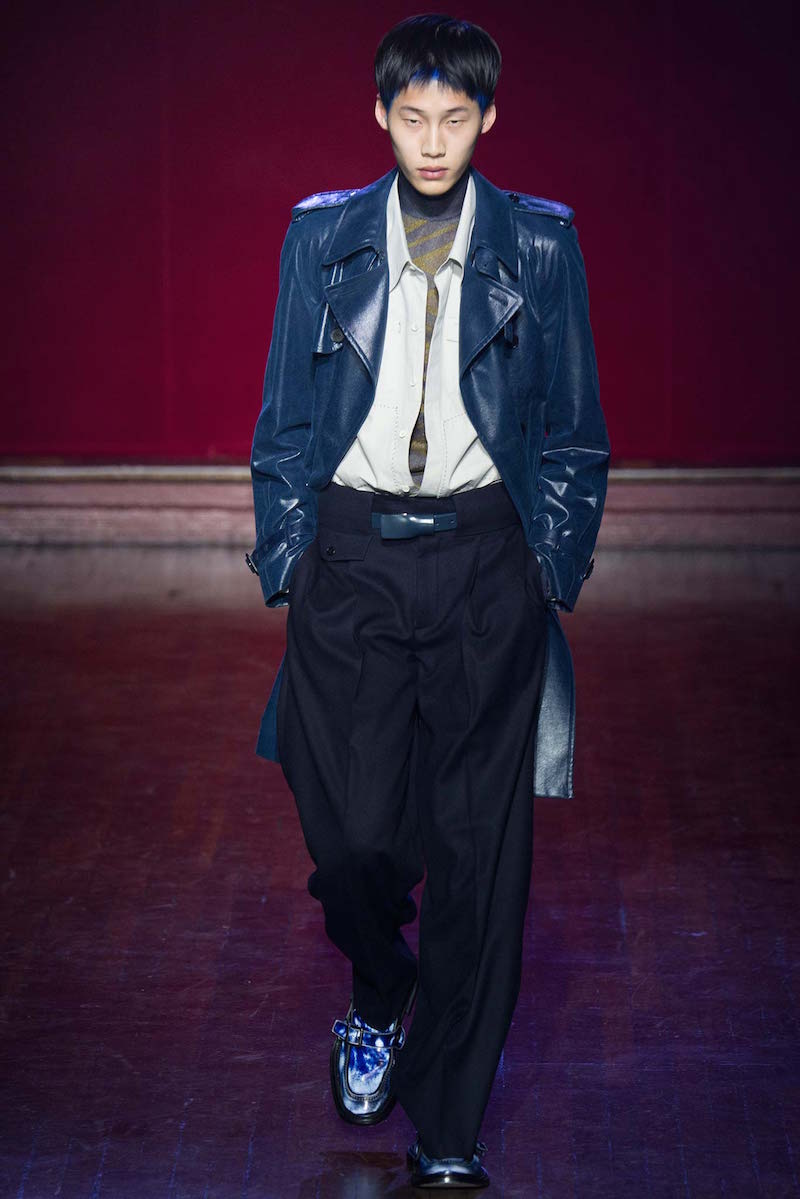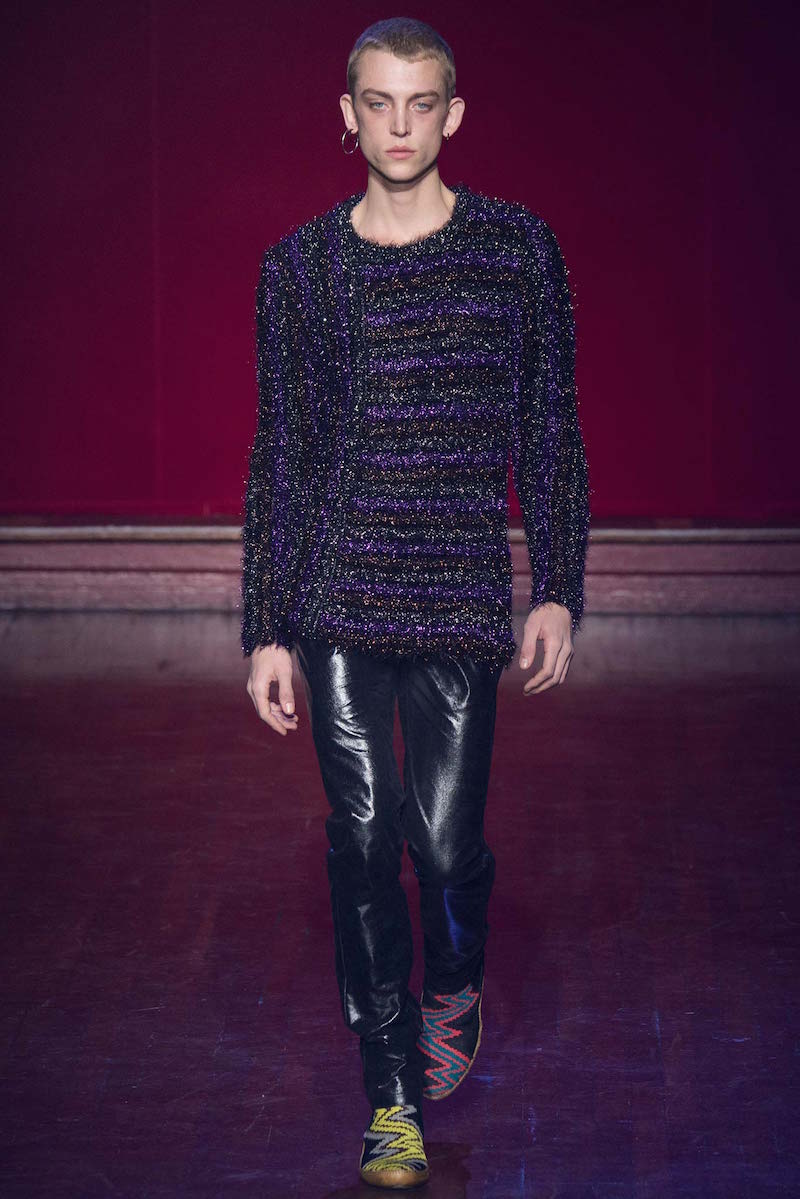 A study of order and chaos might not sound very new, but in the hands of an experienced master of nuanced design like the anonymous Margiela design team, the outcome of this dichotomy is so flawlessly tuned, it becomes impossible to resist.
This is the final men's collection solely courtesy of the anonymous team of  fashion designers. Galliano did not work on this one even though Galliano's new creative direction of Maison Martin Margiela was certainly the topic at hand during this Men's Fall 2015 fashion weeks. Truth time, Galliano never lost his genius, it was only clouded for a moment by complete craziness.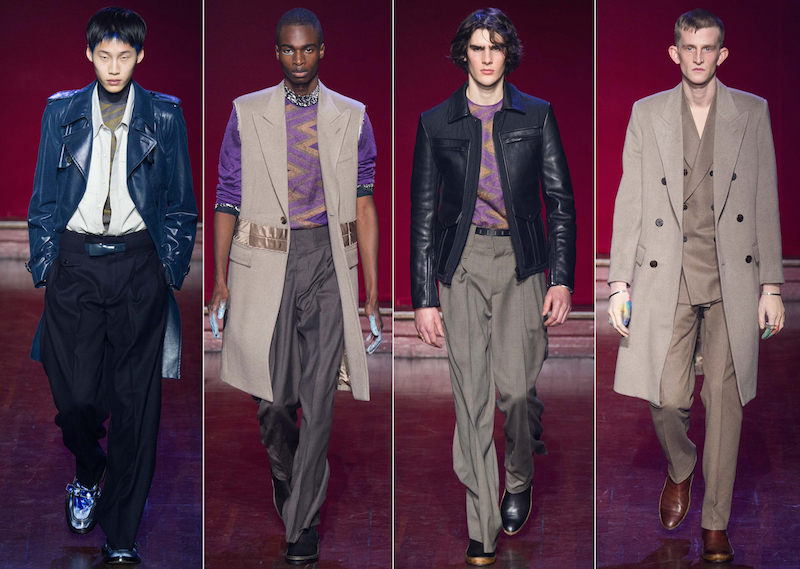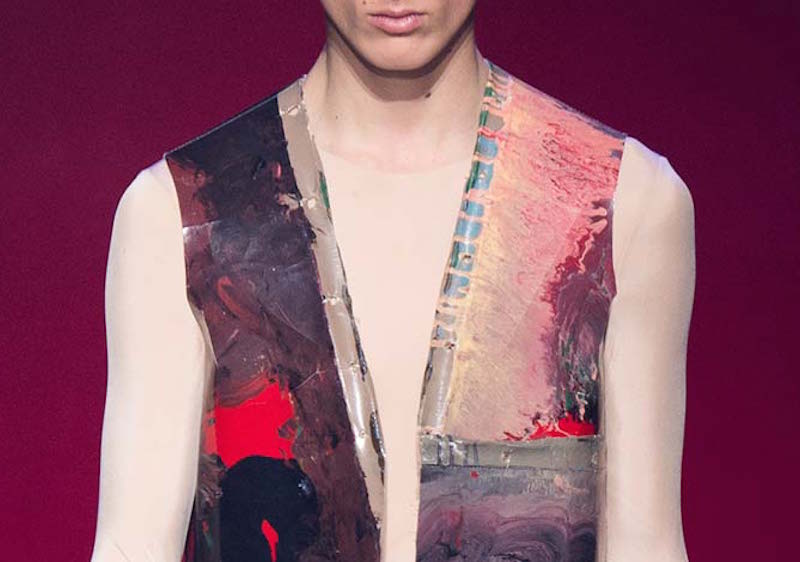 As Peter Fonda's voice blared the pomp and pageantry of the '70s was transformed into nuanced decoration as seen on models with painted hands and foreheads, but was only cutting to the quick of this aesthetic. The label has always been driven by extreme beauty and youth passion, juxtaposed with a new acceptance of its passing, which has stained this collection with an air of melancholy.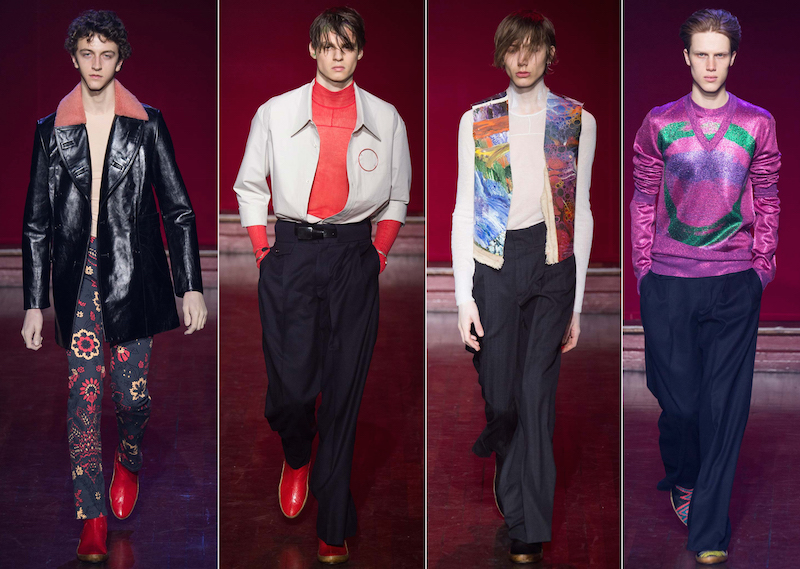 For me the collection spoke to the passage of time and the erosion one goes under in the quest of defining yourself. The decay of precise tailoring to a mess of ragged hems made me question moments in life, particularly those that are utterly sublime, and how fleeting they are. This was also highlighted in the counting use of the circle with an earring, a brooch and printed on a knit jumper.
Overall the clothes were wearable and wonderful. The collection had a '70s sensibility in the form of groovy floral print, tapered tourers, metallic knits that resembled tinsel and boxy outerwear. Stand out items included a navy blue lather trench, a black-and-violet jumper, a sleeveless pea coat complete with a satin finish around the waistline and a subtle and slightly oversized nude suit.
The collection also taught us some layering tricks – like ivory or denim button-up shirts over thin knit turtlenecks – meant all these sartorial elements came together unexpectedly.