- style -
Rick Owens, Louis Vuitton, 3.1 Phillip Lim & Carven: One Sentence Review
Because we are all busy working girls and need a quick recap of what's happening at the Paris men's fall 2015 shows.
01 . 23 . 15
If I had dollar for every time I've heard, thought, and uttered, the phrase, "Penis on the runway" yesterday I'd totally be able to afford all of the, fetishistic, penis flashing fashion that saturated the Rick Owens show yesterday during Pairs men's fashion week.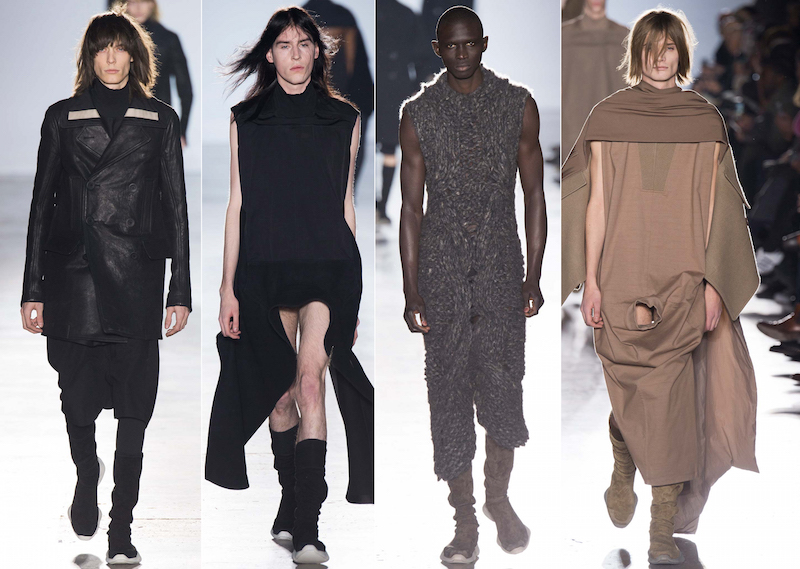 Rick Owens
There was full-frontal display in Rick Owens men's show (which he titled Sphinx) as the king of kink designer challenged modern ideas of sex and censorship stitching together a collection with silhouettes that were long in front, cut high in back, parkas, studded leather tunics, and hooded coats that recalled the beauty found in decay. Yes, there was penis on the runway.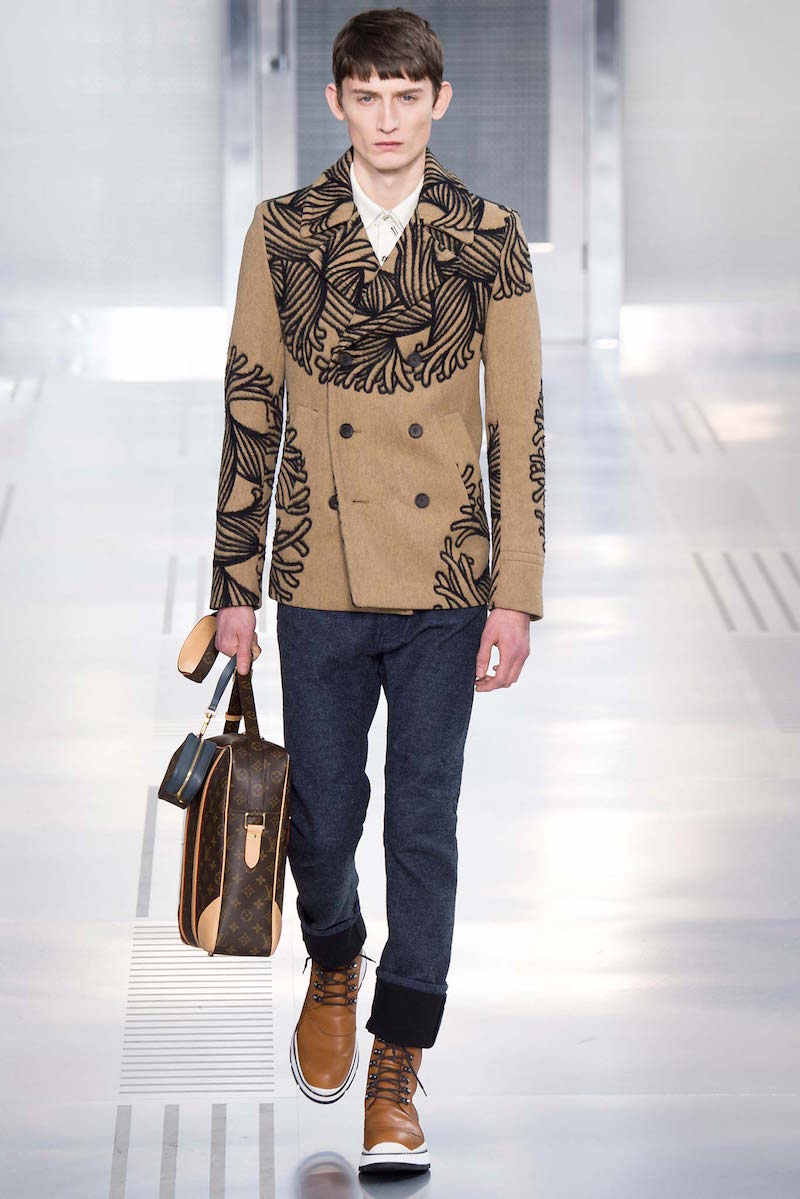 Louis Vuitton
Louis Vuitton men's style director Kim Jones looked to British fashion designer and artist Christopher Nemeth for inspiration this season threading together a collection of laser-etched shearling coats, classic parkas, duffle coats and jean jackets that all revealed the signature craftsmanship of Vuitton, as a mix concocted by Nellee Hooper blared featuring "Unfinished Symphony" by Massive Attack, Soul II Soul's "Back to Life" and Neneh Cherry's "Buffalo Stance". Two words: Modern luxe.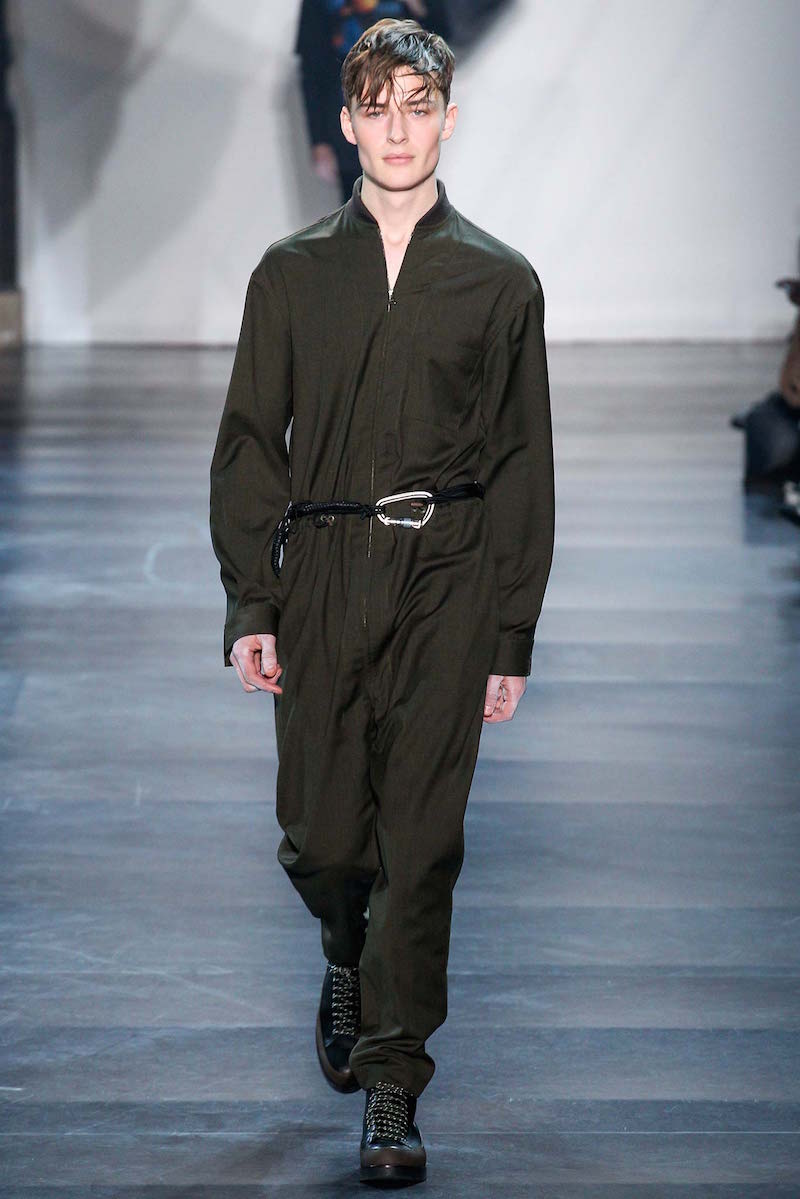 3.1 Phillip Lim
For 3.1 Phillip Lim's latest menswear collection designer Lim created a youthful alpine look with a mountaineering aesthetic font and center showing multi-functional garments with slightly oversized silhouettes such as minimal coats and jumpsuits, roped separates and embellished boots. Three words: Elevated climbing-gear.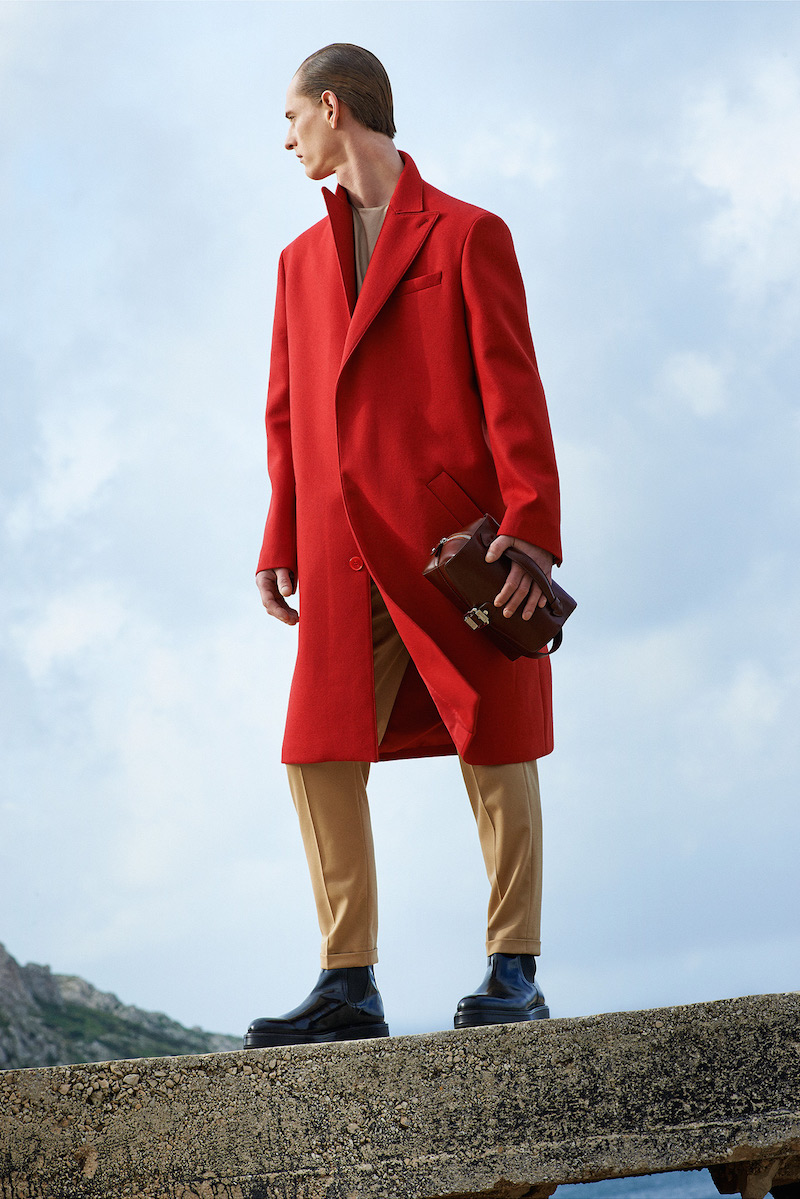 Carven
Carven's latest offering solidified the fact that the 80s are yet again having a moment in menswear as sculpted, boxy coats, a technical poplin turtleneck and a wool bomber jacket were revealed as part of the French brand's fall 2015 collection.
Click here to see a review of Raf Simon's Fall 2015 collection.