- style -
Meet The Male Romper
Bizarre or Ah-mazing? You decide.
03 . 30 . 16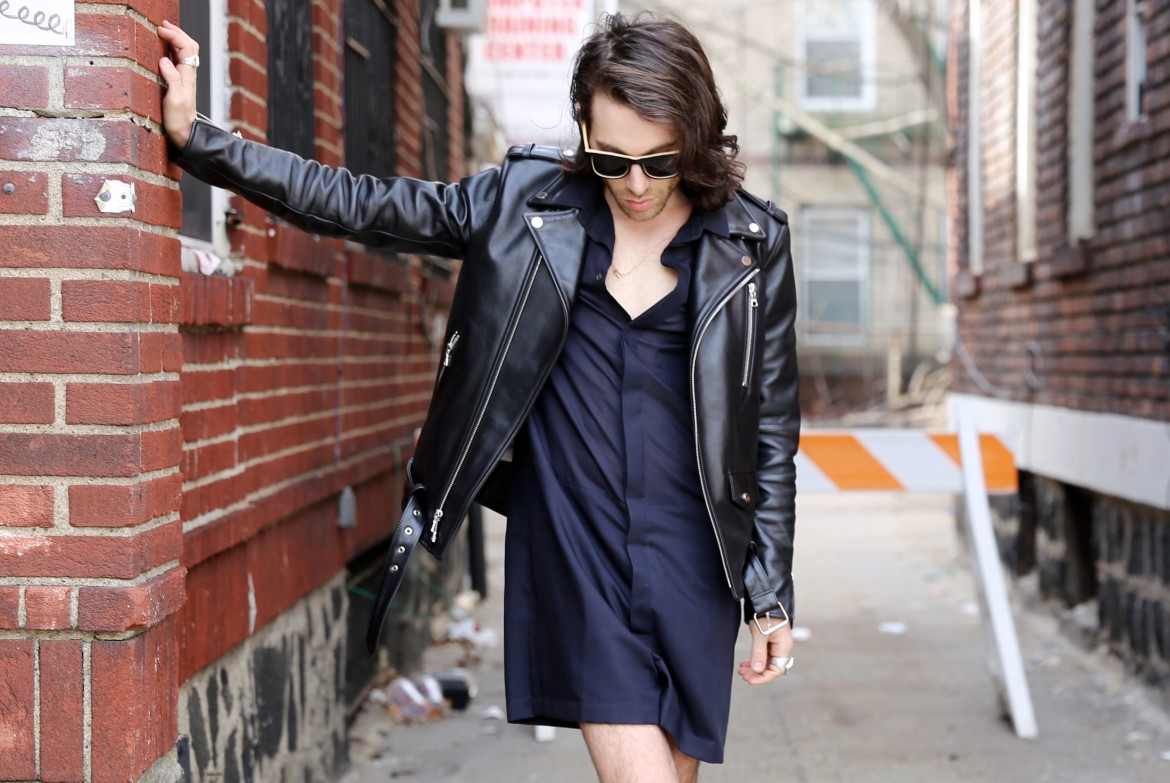 Ladies and gents, I'd like to introduce you to male rompers, a.k.a mompers or manpers.
The romper seems to be so new in the commercial men's market that most guys I'd asked about the look before wearing it didn't even know what it was. So I'd thought I would premier the look for you guys and show you how to get away with wearing it this spring. While rompers are indeed more commonly accepted as womenswear, I want guys to be open to wearing them. I believe it's less aggressive then a jumpsuit and when styled correctly, can look quite dapper.
As I said earlier this week, I am all for an effortless look in the spring and you don't get easier then a romper. The key to rocking this look right is to pair your male romper ith a smart jacket or blazer. It breaks up the look a bit and adds texture to the look. Here I went for a black leather jacket because I love the contrast between the thin linen romper and thick leather.
I'll end this romper intro with a fun fact. Did you know that Michael Kors experimented with male onesies (a shirt attached to underwear) for his first menswear collection, which debuted in 1991, although now regrets that design. Men weren't ready in the '90s for this look, but I feel we are perfectly groomed for this look now.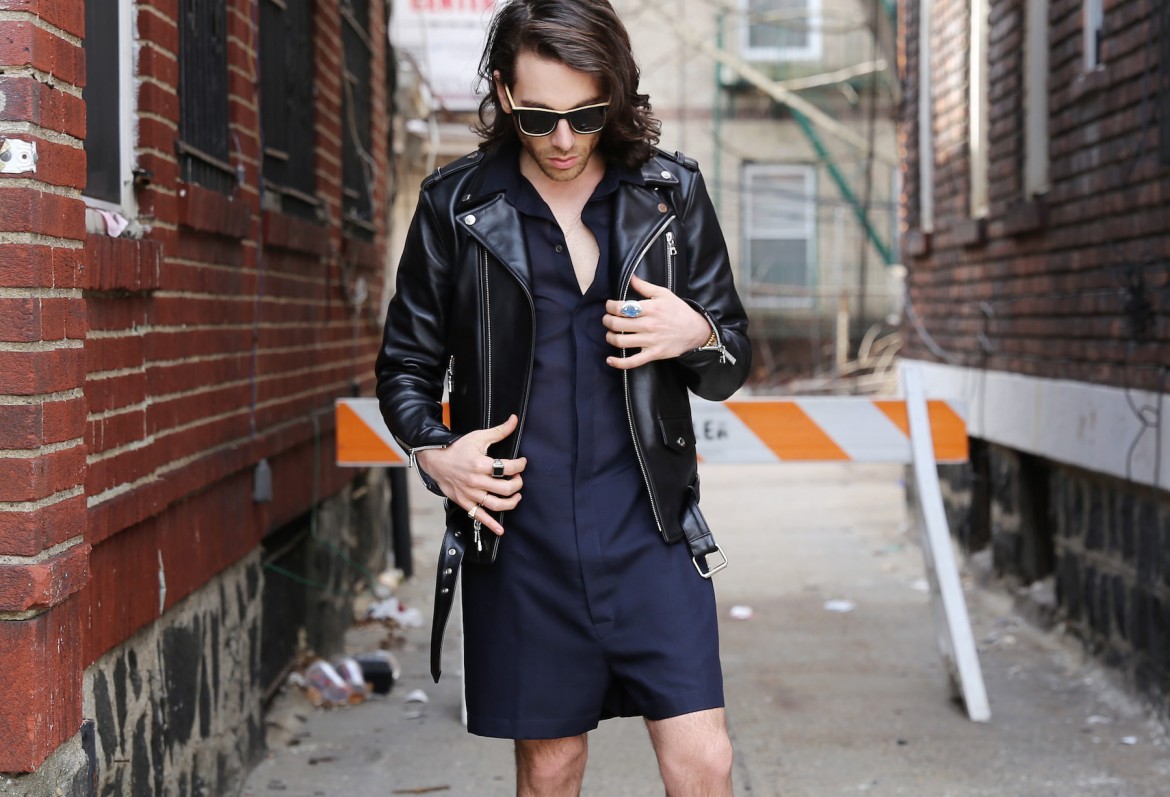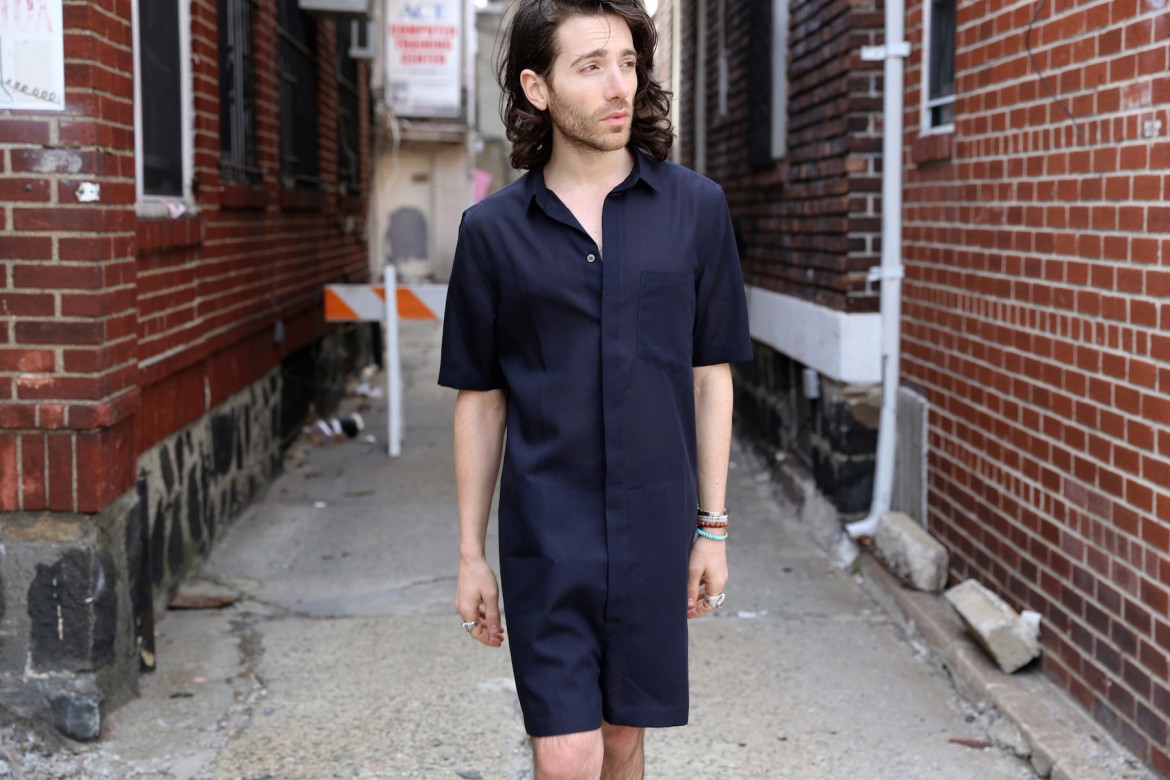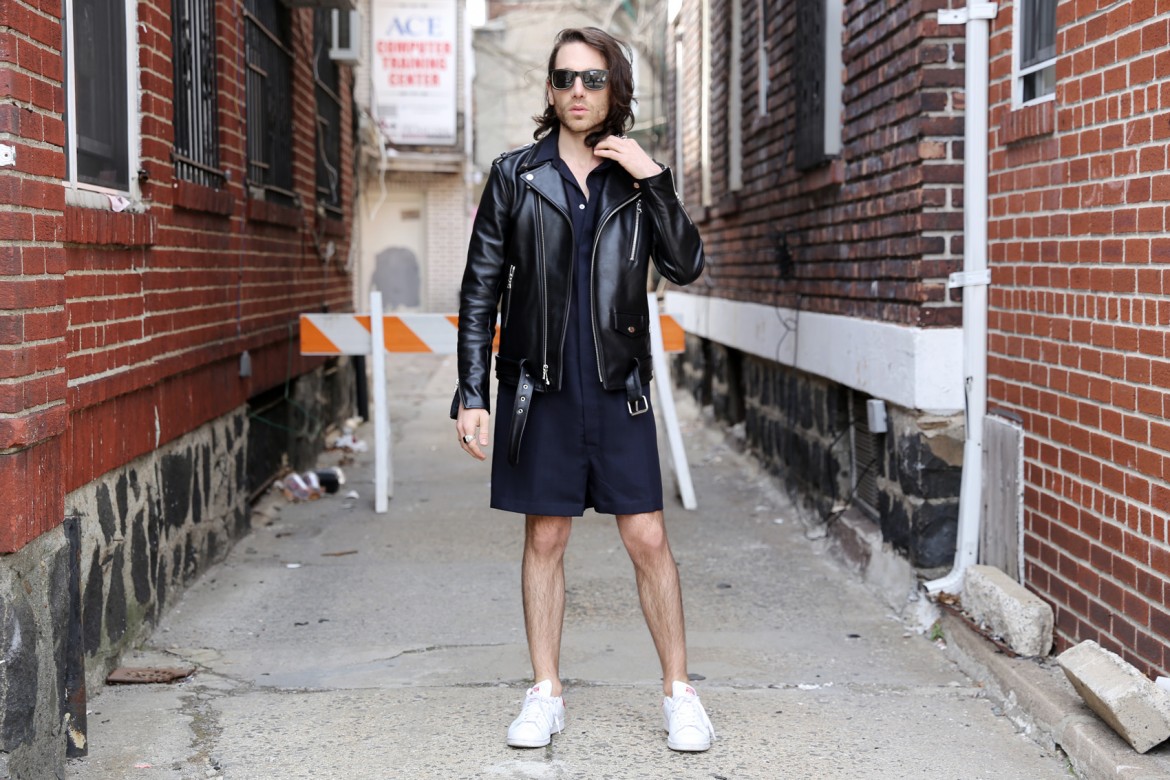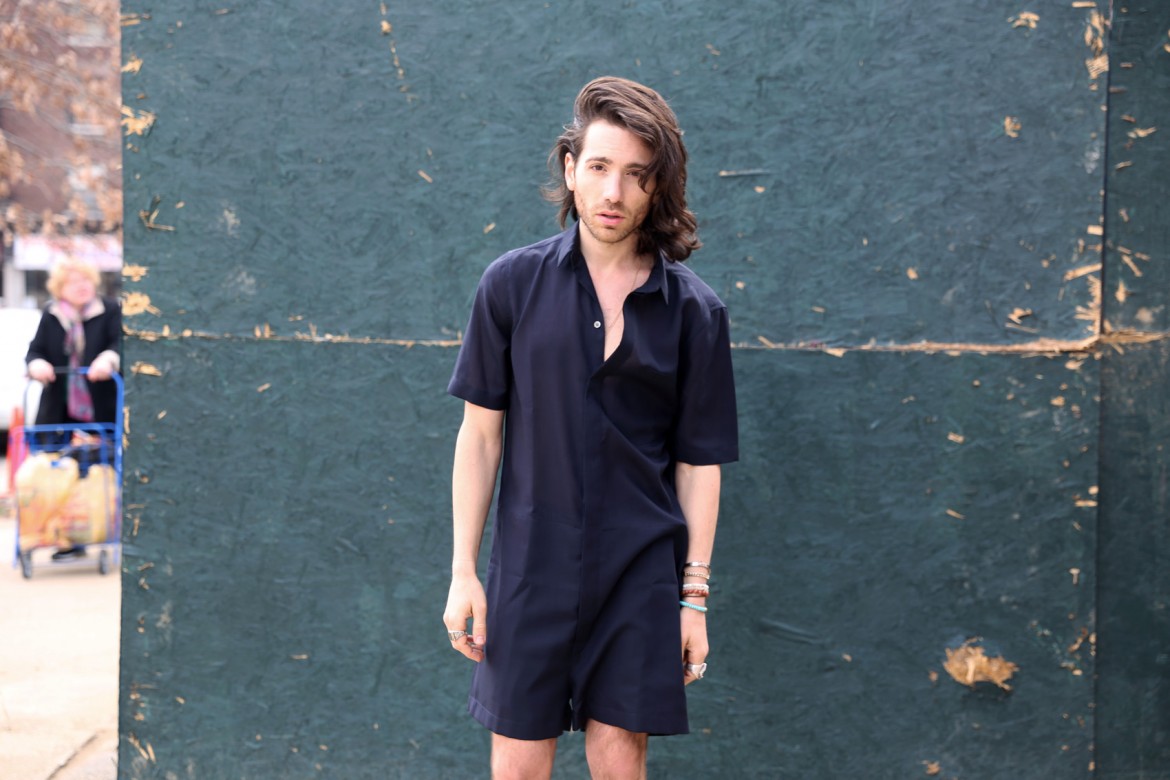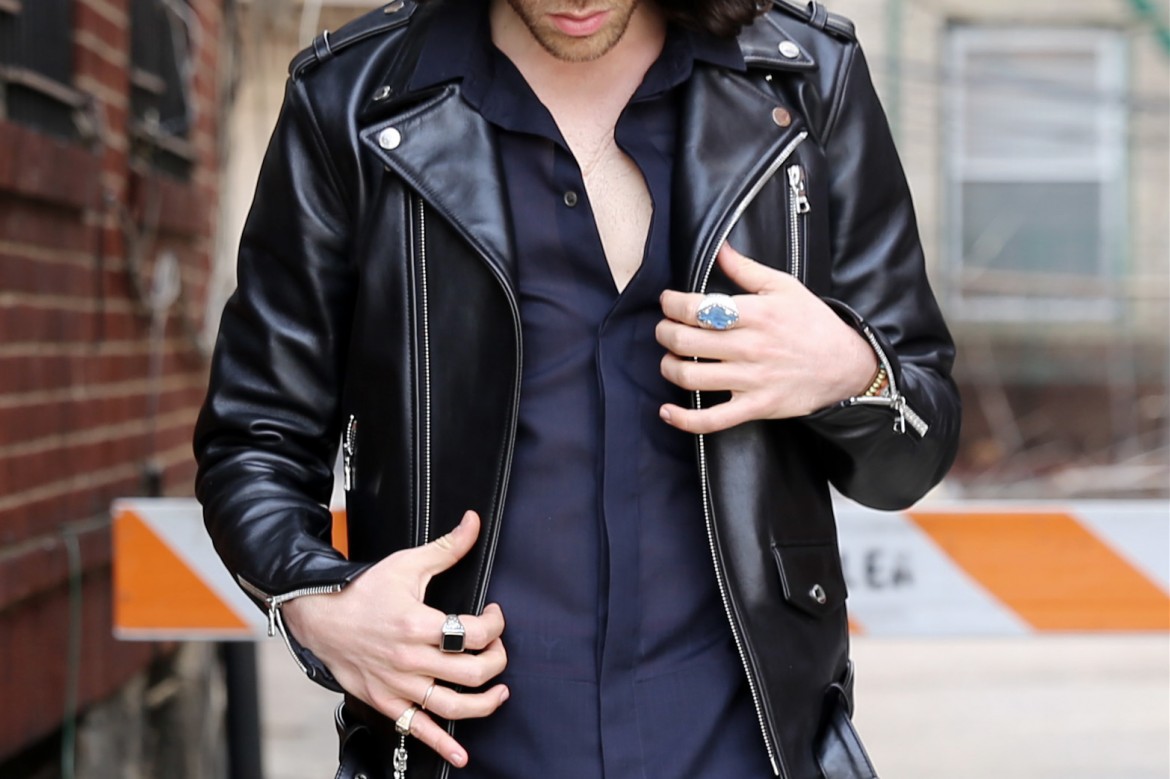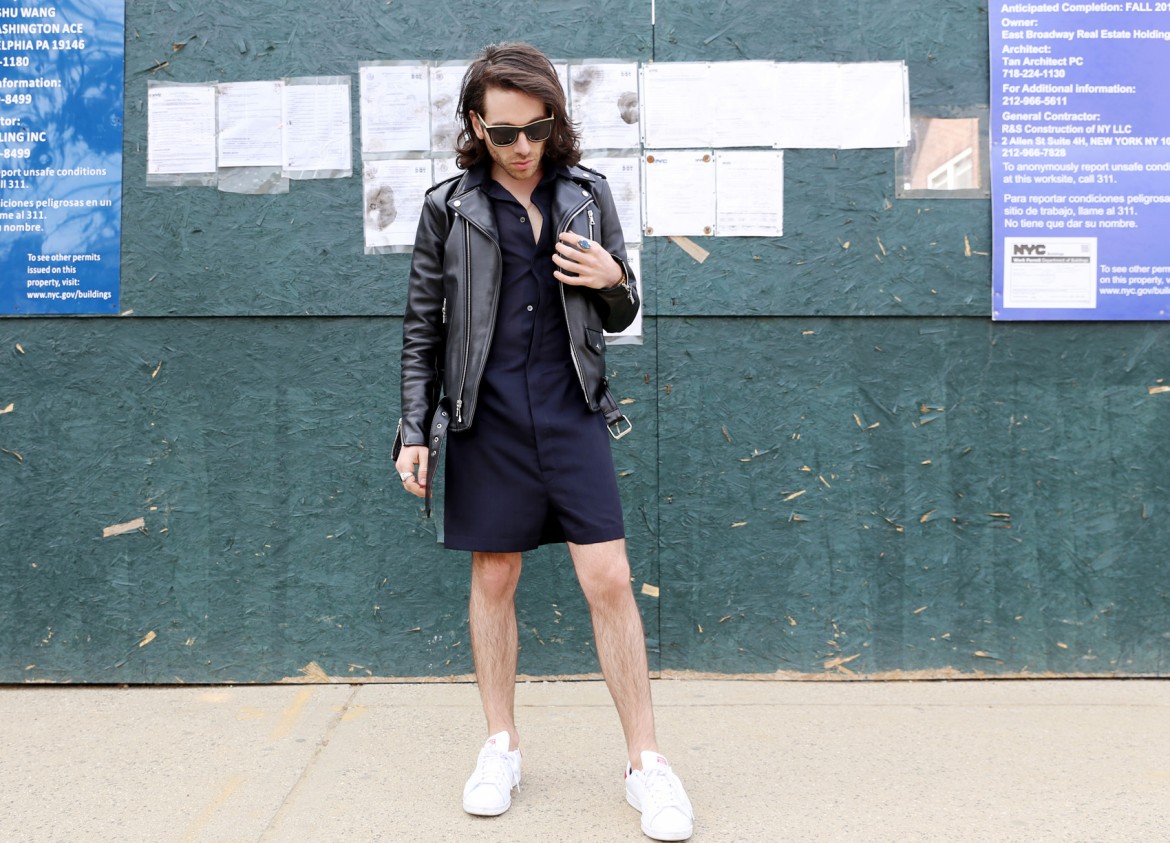 (Romper: Acne Studios/ Jacket: Jack Henry New York. Shoes: Adidas)