- style -
Crop Tops For Boys Show Up During London Men's Fashion Week
Sometimes it's hard to be a man. Wearing a crop top in public is one of those times.
06 . 18 . 14
Remember when it was a huge deal for a woman to show her bellybutton on television? Jennie and Mary Ann were restricted to only wearing navel-covering fashions during filming of Gilligan's Island and I Dream of Jennie. Luckily this is far behind us as Rihanna proved on the red carpet at the CFDA Awards. However for guys it was always acceptable to show your navel as long as you were completely shirtless. Throw a crop top into the mix and things start to get a bit brassy.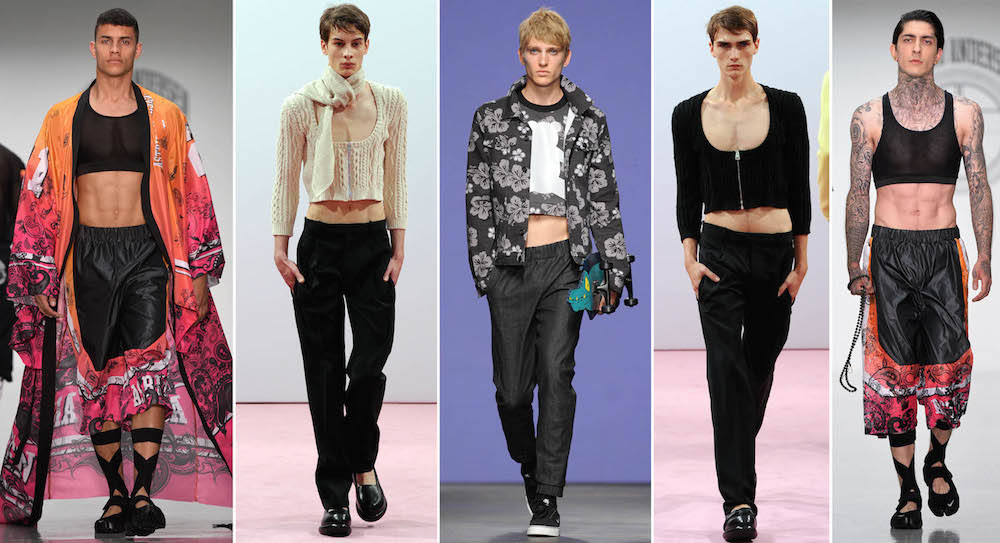 My dad, who is currently a C.P.A. mind you, used to rock crop tops back in the '80s. He would cut the sleeves and bottoms off his sweatshirts and wear them to the gym.  He may or may not be mad at me right now for revealing this fact. Prince was also rocking crops during that time. Perhaps he inspired my father's workout look. A recent occurrence of an artist rocking a crop happened at Coachella and ended up being one of the most talked about fashion moments of the festivals first weekend. It was Kid Cudi's red crop top that stole the show and caused major waves on social media.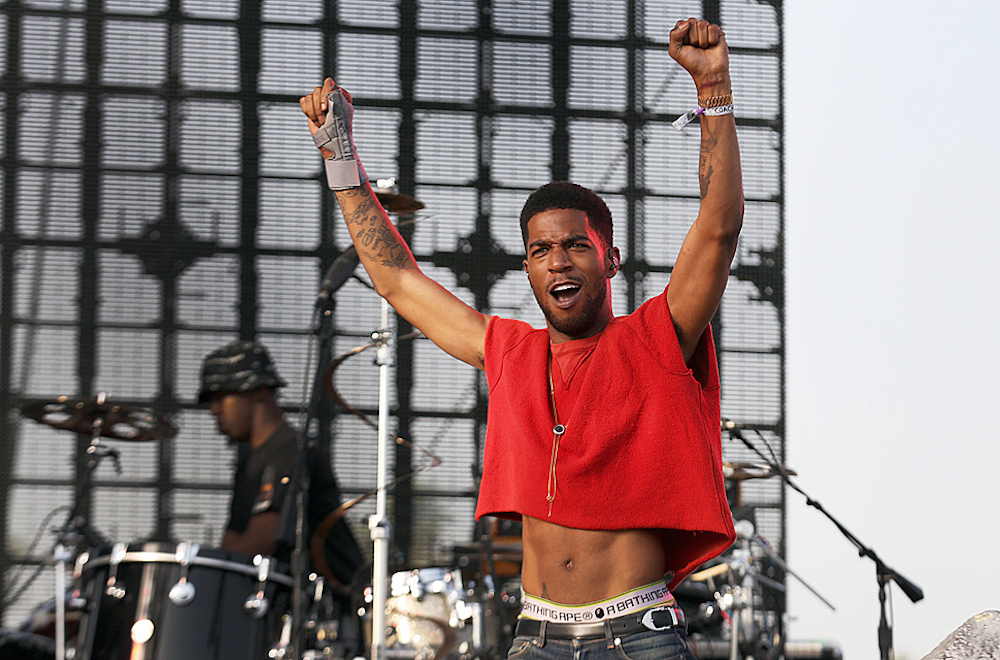 The stomach-baring shirt has been gaining steam on the runway over the past couple of years. I got to thinking about this trend again after seeing it pop up over in London during the Spring/ Summer 2015 men's shows. Danish designer Astrid Andersen presented a Japanese inspired collection filled with an array of crops worn under kimono-style robes. J.W. Anderson went for a subtler approach creating a cropped cabled cardigan with a front zipper detail.  "Perverting classic men's shapes," is how he decribed it to Style.com. Bobby Abley stitched together a collection inspired by The Little Mermaid accented with grey crops plastered with a bold Hawaiian print for a relaxed skater edge.
With the rise of the 'Spornosexual' and the gym becoming the new place of worship, it's no surprise this trend is taking off. Guys want to show  what they spent hours, days and months working on in a bold heroic way. Perhaps I will give this look a go this summer. Maybe my dad still has one of his cut up sweatshirts. Who knows.