- style -
Navigating Menswear Through the Lens of Womenswear At New York Fashion Week
It is interesting time to be human being right now.
09 . 15 . 15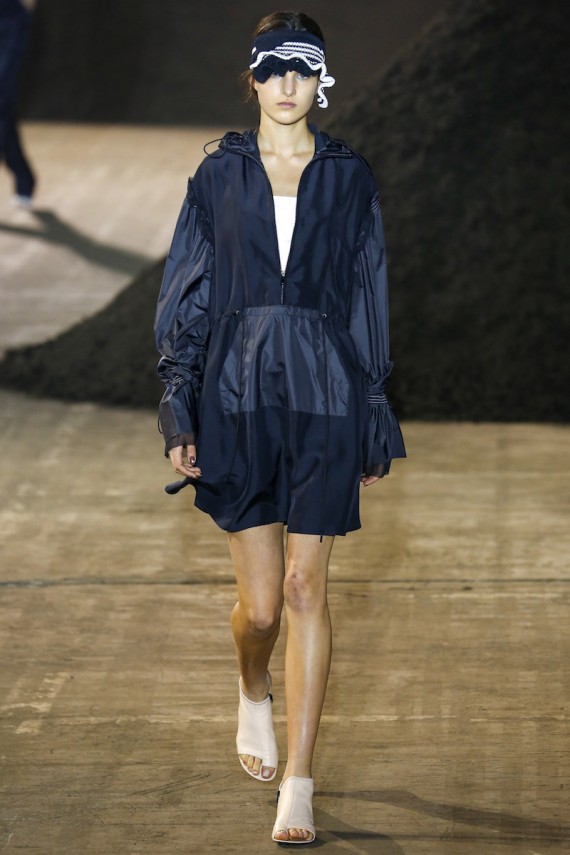 It is interesting time to be human being right now. Gender ambiguity is at an all time high in fashion, yet this is the first gender divided NYFW in a very long time.
As you know the first Men's Fashion Week interrupted our regularly scheduled summer back in July. It's usually the men's shows where people loosen up and let their guards down. They're the shows where you see the guy break out in a bit of chair dancing when a catchy soundtrack is playing. With this separation it feels disorienting, like some sort of gravity has been lifted.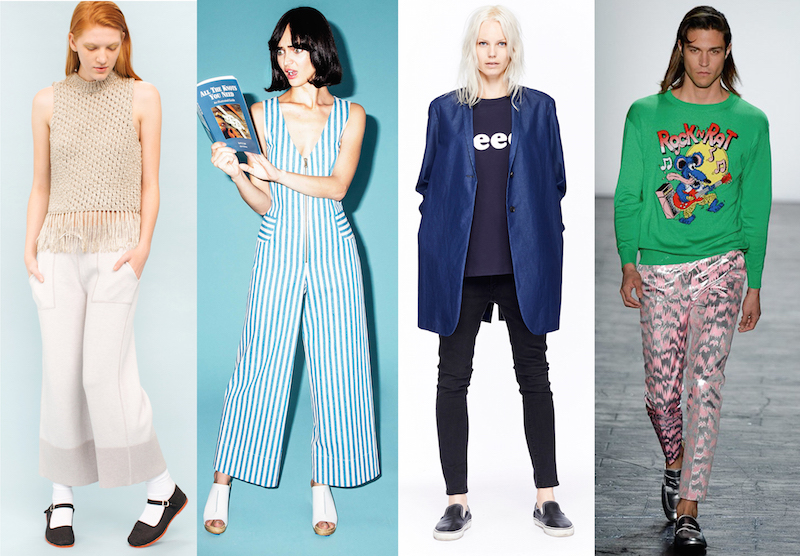 For a couple of seasons now we've borrowed from the girls past the point of no return and now, when you see the delicate, pussy bow blouse or genderless handful of the female models rocking looks you cant help but want, you ignore the fact that menswear was removed from NYFW and focus on the garment. Of course, times could just be changing — the 60s are, after all, on their way back in. But this NYFW I allowed myself to look at the clothes like an outsider, a non gendered human just interested in cool clothes.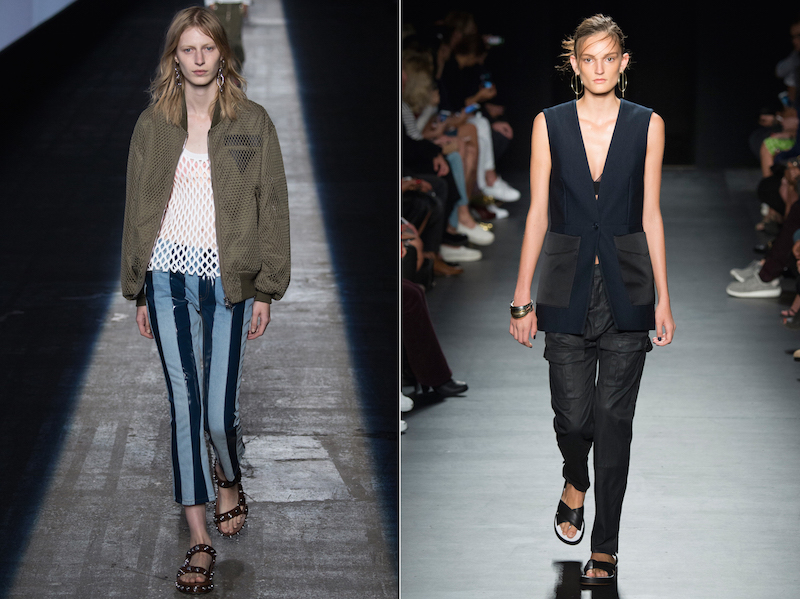 Designers like Altuzarra, Rag & Bone and Alexander Wang re-channeled the '90s with womenswear At New York Fashion Week creating looks that any downtown cool boy/girl wants to wear. Ryan Roche and Organic by John Patrick created sleek version of the 90s look with baggy knit tees.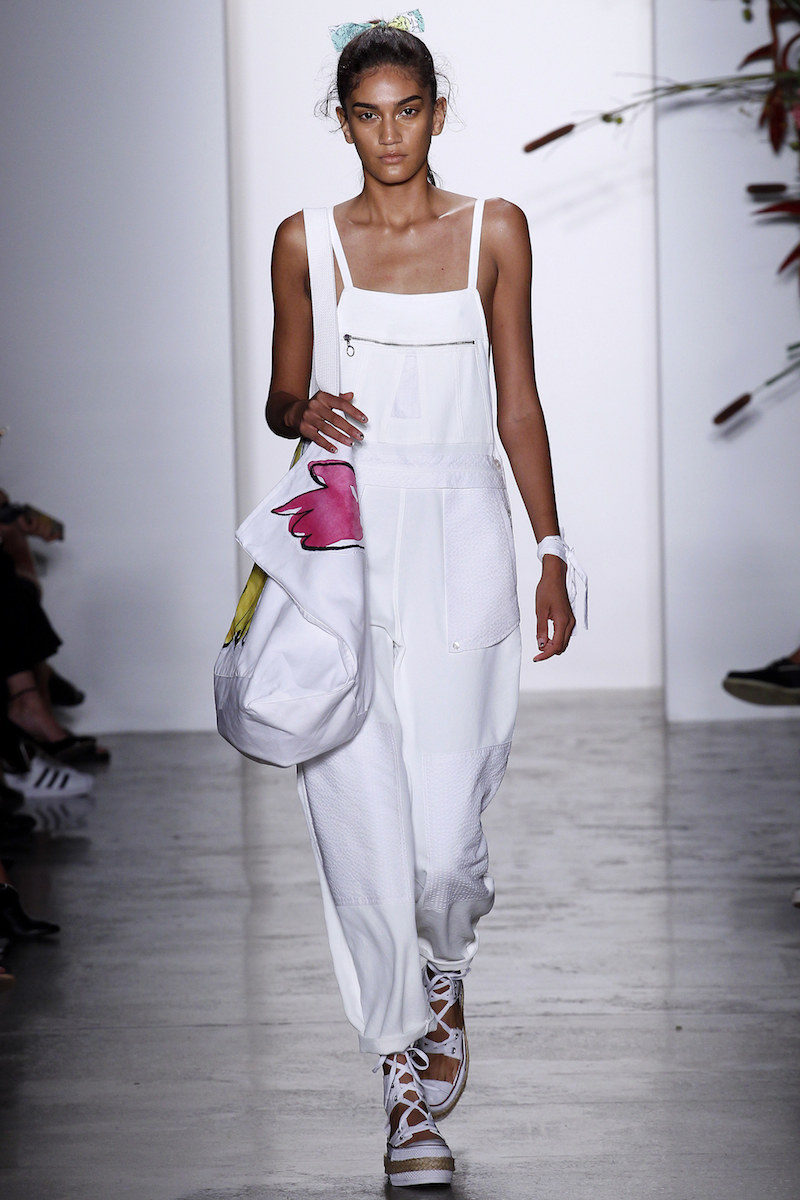 The 90s isn't the only decade trending at NYFW. The 60s is on its way back as proven at Reem Acra, Jeremy Scott and Kaelen. It's more then just mod style that resurfacing it's the era's permissive policy on nudity that is showing up on the runway. Adam Selman was one designer who created a naturist or "nudist" inspired collection. Rihanna goto dinger went to Kauai and came back with a story about the Taylor Camp, founded by Liz Taylor's brother, Howard, and with a very permissive policy on nudity.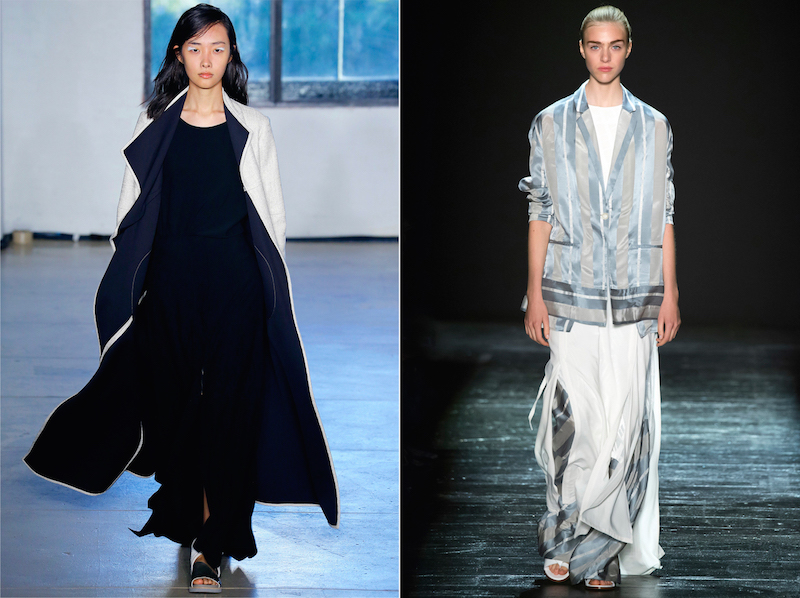 Public School turned out another airy and cool collection that felt Dries-ian like with striped wide leg pants and flimsy robe-style jackets. Long, almost to-the-ankles silhouette also turned up at Zero + Maria Cornejo. There's just a special swagger of below-the-knee coats and coat vests.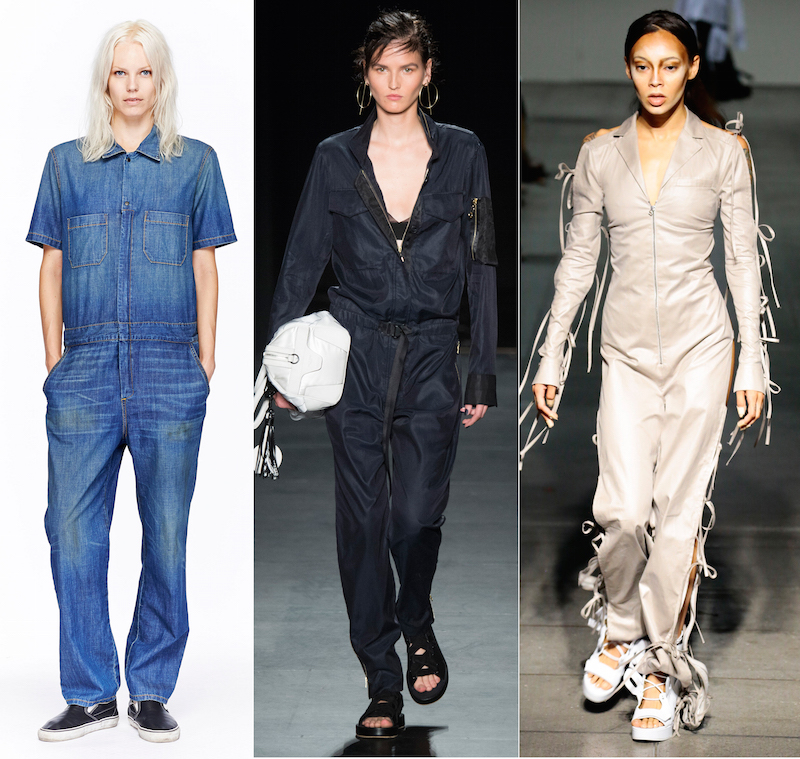 And last but not least the jumpsuit (A look I explored back during the London men's shows). Hood by Air and Rag & Bone turn out fresh takes on the look. Something about a jumpsuit just feels so right.
What would you wear?
YOU MAY ALSO LIKE 
A RELAXED LOOK AT NEW YORK FASHION WEEK