- style -
New York Fashion Week: Menswear Takeover
It's all about the boys. The sexually ambiguous, totally androgynous boys that is.
02 . 10 . 15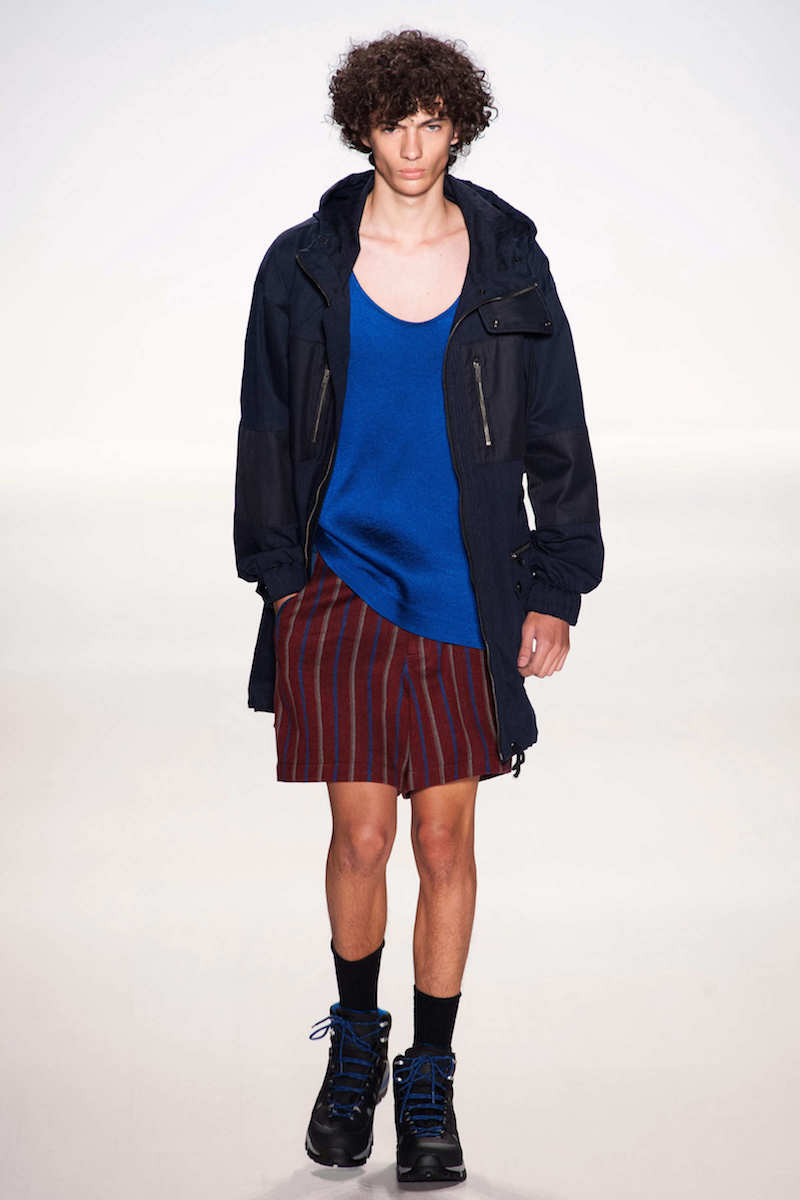 (RICHARD CHAI Collection Spring 2015)
Before the womenswear fashion month carousal starts to spin on Thursday in New York City, there is one more moment for the boys. Post the fall 2015 shows that unfolded in Europe last month, tomorrow is declared as New York Men's Day.
Today the Washington Post's fashion cirtic, Robin Givhan asked "Will menswear outshine womenswear?" this year, saying  "it's the menswear, in general, that holds the most appeal." I am going ahead and agree with Givhan. Womenswear of course is extraordinary, however in recent years has become slightly more oversaturated and contrained (cut to Kendal Jenner walking in every other show) then menswear shows, with the exception of Alexander Wang, Rodarte and a handful others. After all, New York Fashion Week brings in almost $900 million in revenue for the city, more revenue then the Super Bowl. Ha. Take that dad.
But it's finally menswear that is being noticed for all the right reasons. However it's not the strong masculine appeal of the collections. In many cases at the mens showings gender takes a back seat to design. It's were gender is at its most fluid. You know, like Pharrell's twirl at the Grammys last night.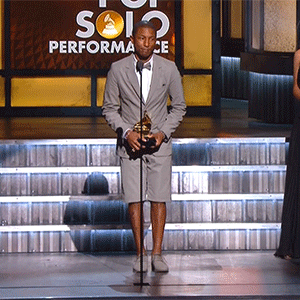 Givhan brilliantly links this to the captivating menswear that walked the red carpet at the Grammys. Nick Jonas's gray-and-yellow plaid Versace suit was certainly more intriguing then Ariana Grande's Versace look and Pharrell Williams' techny Adidas 3M reflective short suit was perhaps more attention grabbing the Madonna's Givenchy matador look.
Brands showing tommore during Men's Day include: Cadet, Chapter, Carlos Campos, David Hart, Ernest Alexander, Fingers Crossed, GARCIAVELEZ, Gents, Hickey Freeman, J. Lindeberg, Lucio Castro and Timo Weiland.
New York is giving us a taste of what's to come for the men of New York.  The Council of Fashion Designers of America is finally going ahead with plans to launch New York Fashion Week: Men. The first edition of the menswear event will be held this summer, July 13-16, 2015.
– YOU MAY ALSO LIKE – 
DAPPER MEN AT THE 2015 GRAMMYS (PLUS MADONNA IN GIVENCHY) 
THE BIRTH OF THE ROMASEXUAL: A NEW MALE PIN-UP
TRENDS ON TRENDS: LONDON MEN'S FASHION WEEK FALL/ WINTER 2015