- style -
The Mankle and Kanye West
So Ankles. Do you think about them? I do.
06 . 05 . 14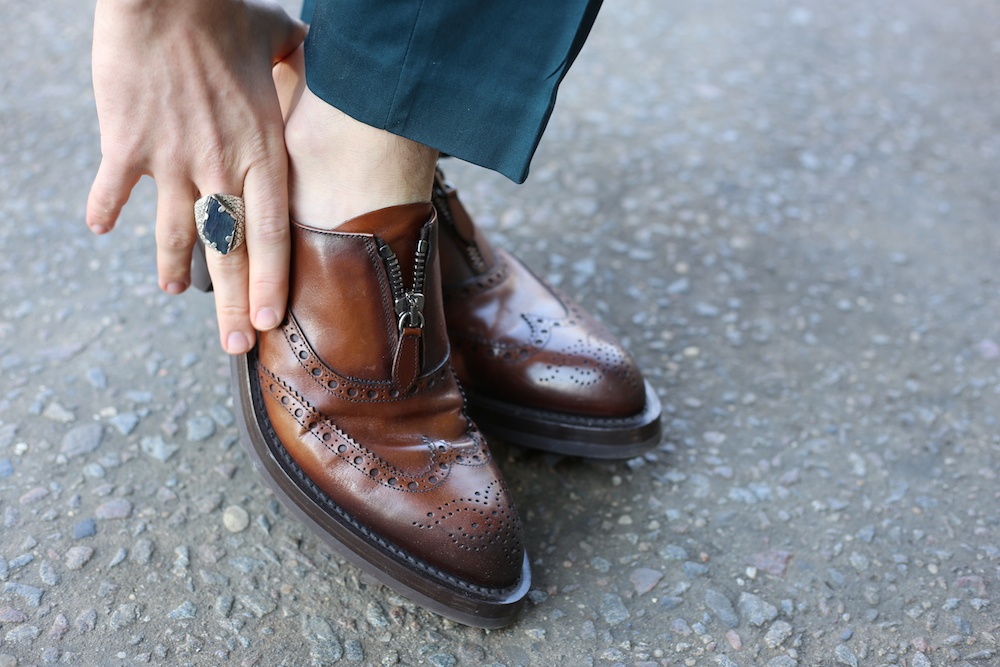 What is it about a guy's exposed ankle that looks so darn good? When did this vital talocrural joint become a fashion staple?  All good questions, I think. However, my friend doesn't agree with me .  "Who cares, it's an ankle G," he said to me at lunch one afternoon after I saw 4 gentlemen, including myself, rocking the look. After expressing his minor concern that I had an ankle fetish, he finally admitted to a new "bizarre," his term, fascination with the ankle. The mankle is totally having a moment and should be discussed.
What is it about a collection of pointed bones and skin located slightly above your foot that is so cool and sexy? Perhaps it has something to do you're your foot going commando in a pair of shoes? Whatever the case, the naked ankle reflects modern masculinity with a sprinkle of fetishtic flare.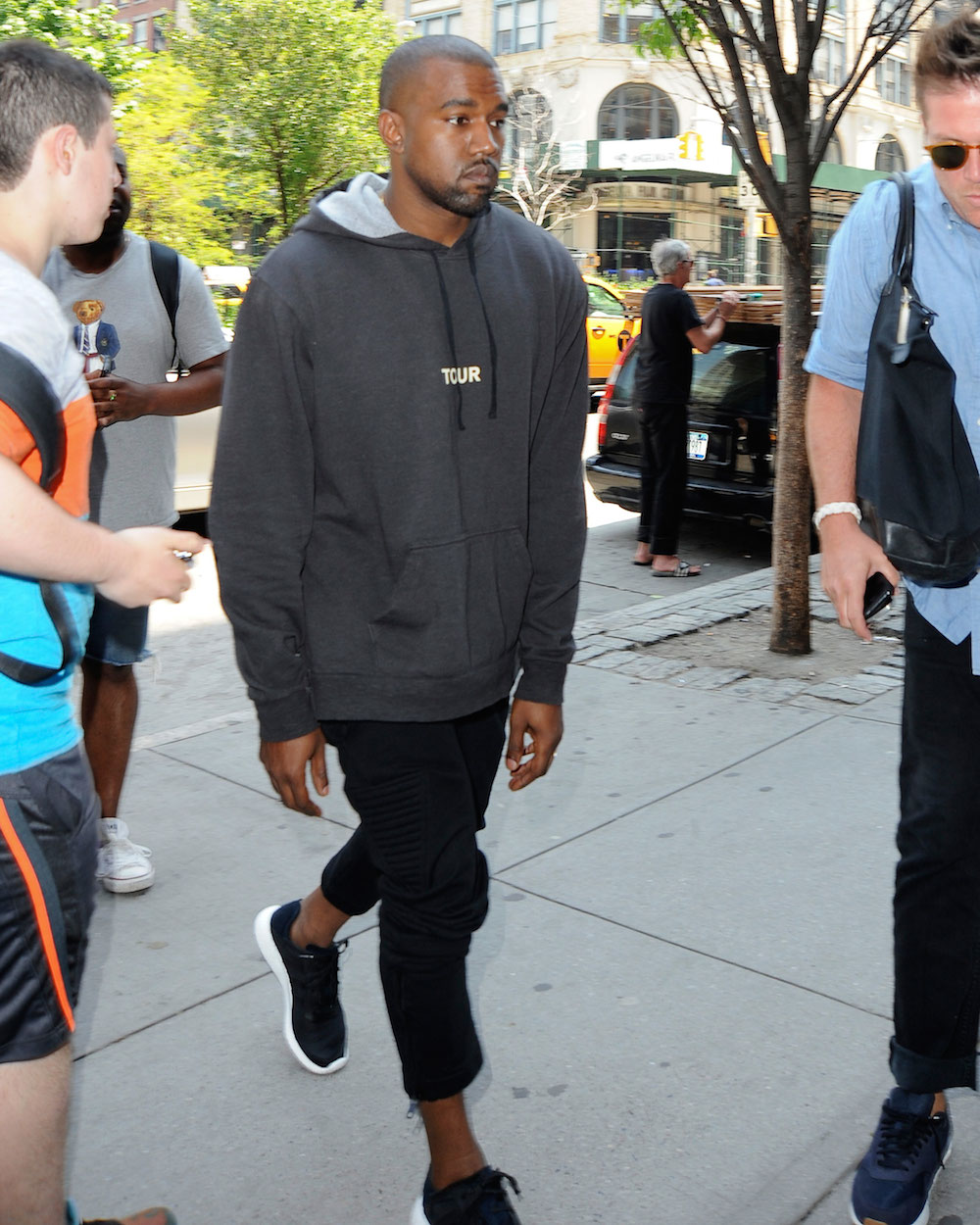 Segue to Kanye West. The Singer was kickin' it in New York City yesterday (June 4) shopping around town. The newlywed went for a casual look in capri pants while showing a hint of mankle. Showing your naked ankle gets so much attention now that New York Magazine's The Cut wrote a feature dedicated to the singer's joint-revealing look. Could you imagine if the same coverage happened for woman? 'Did you see what Rihanna wore to the CFDA Awards?" says Becca. "OMG I know I cant believe how much ankle she was showing." Not so likely.
I know ankling isn't a new fad for men, but every summer there seems to be a new interest in drawing the eye downwards. June, a great month to feel the breeze around your ankles, is when men start embracing a finely cuffed hemline with a pair oxfords. One of my favorite ways to rock the mankle is to neatly roll up my jeans a couple of inches above Nike hi-tops. I'm also into cuffing slim black trousers while wearing simple white kicks.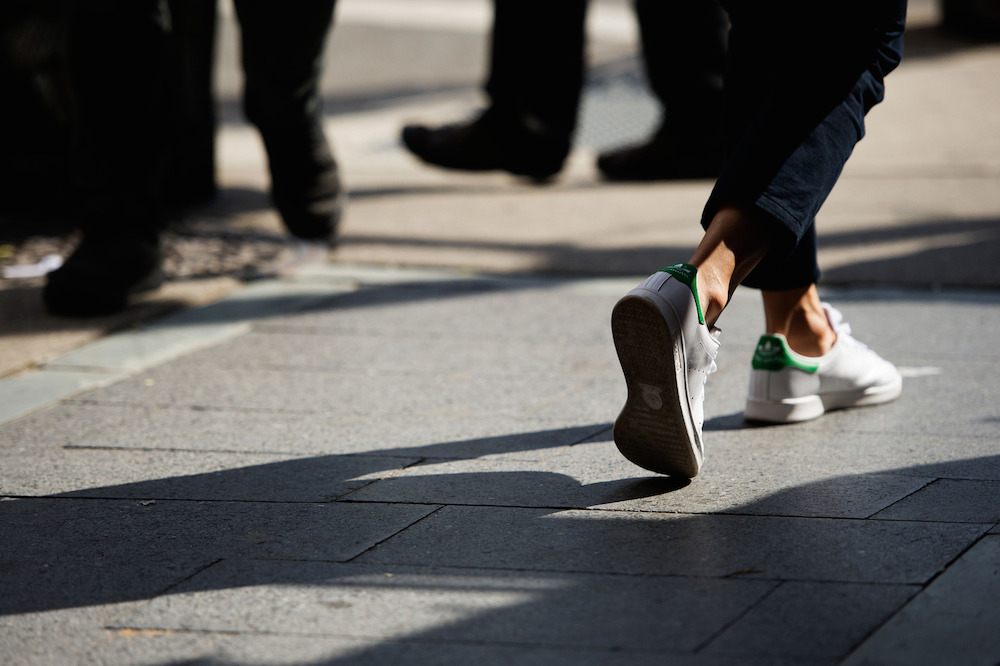 All this ankle talk has got me thinking of a little jingle I used to jam to many years ago. It goes  something like, "The toe bone's connected to the foot bone; the foot bone's connected to the ankle bone; the ankle bone's connected to.." Sorry, I just had to get that out.
Anyway, be reckless this summer, roll up and embrace your ankles.