- style -
Thoughts on Camo
This Friday I'm battling what's left of winter with my camo tie.
03 . 28 . 14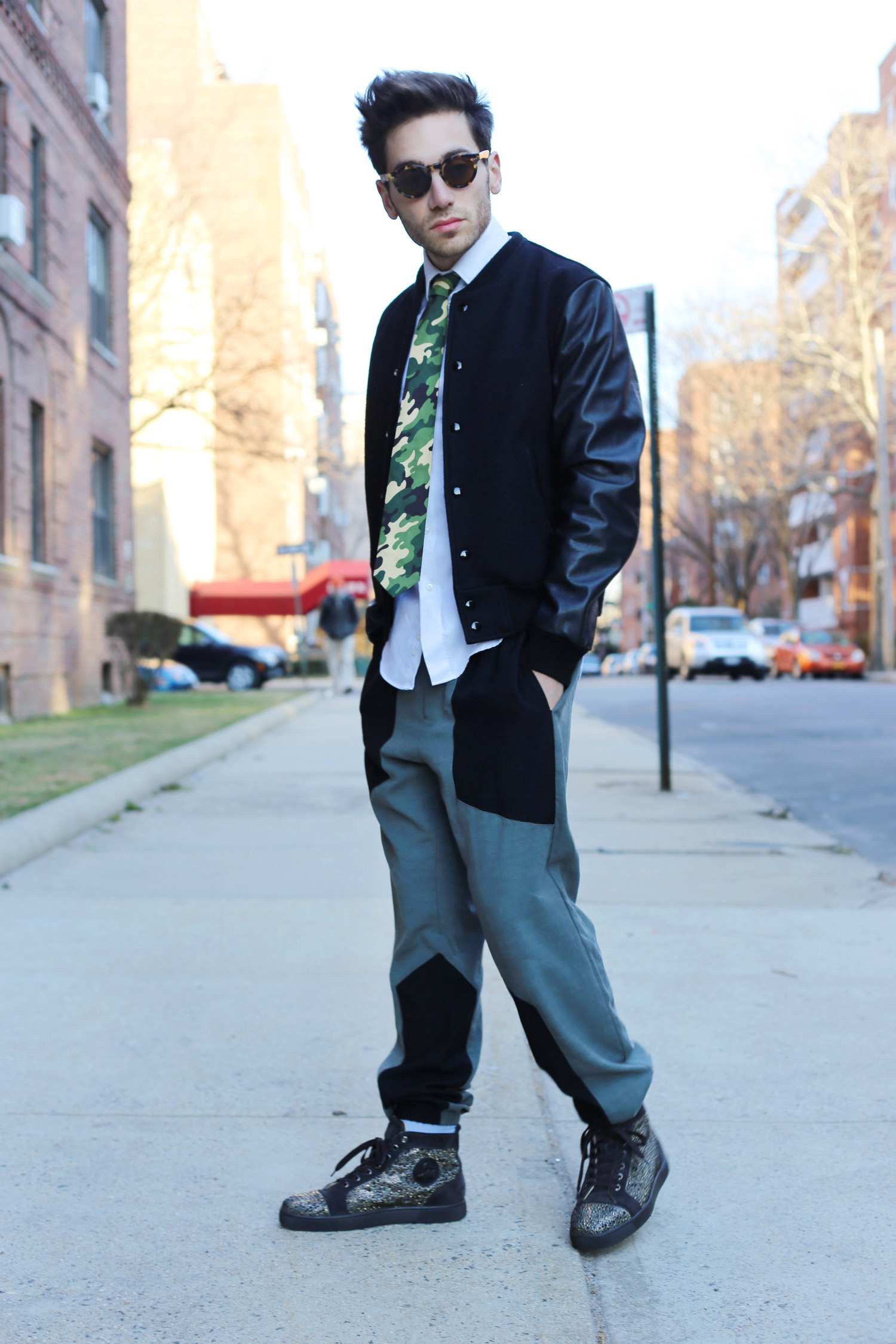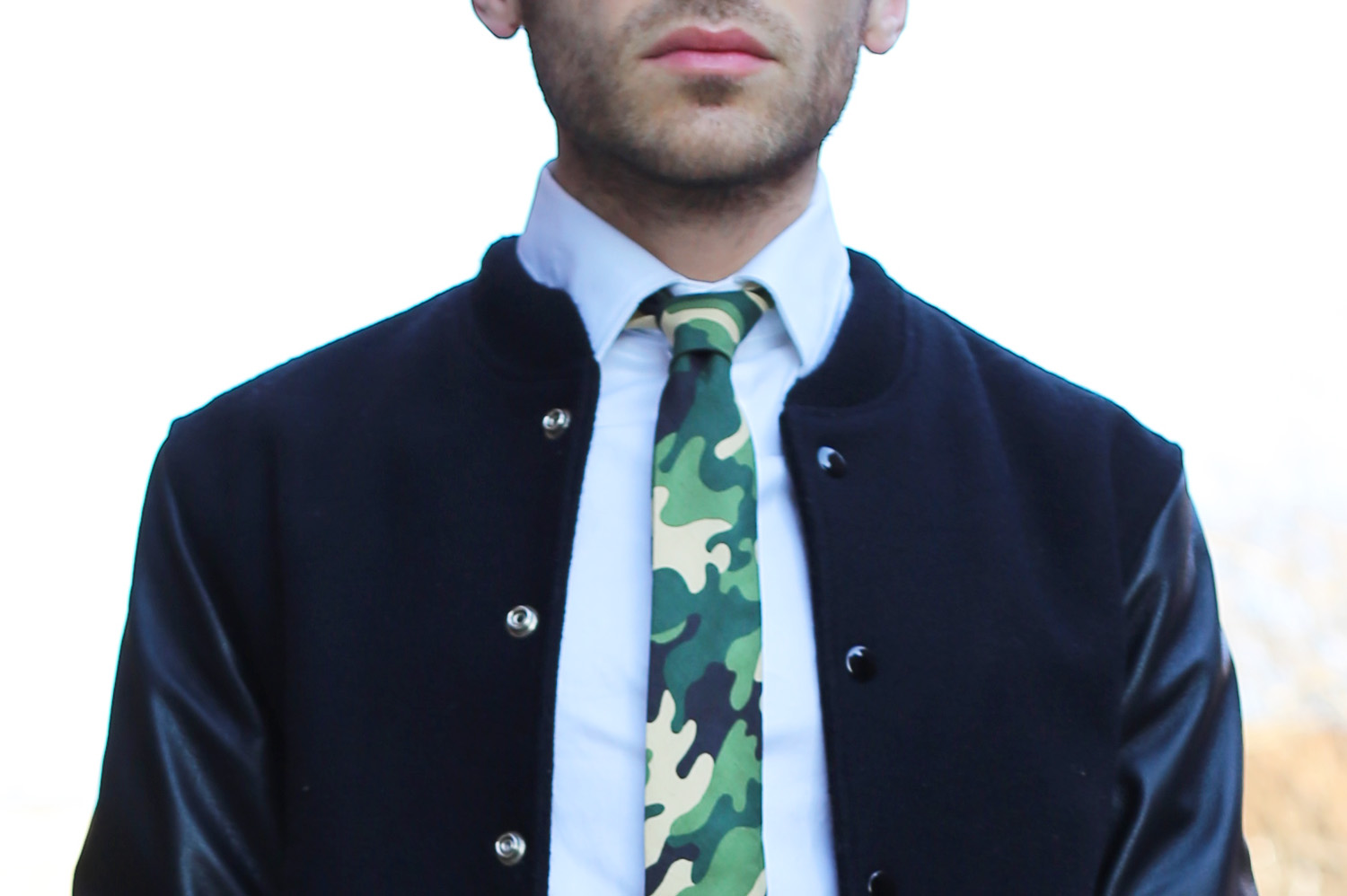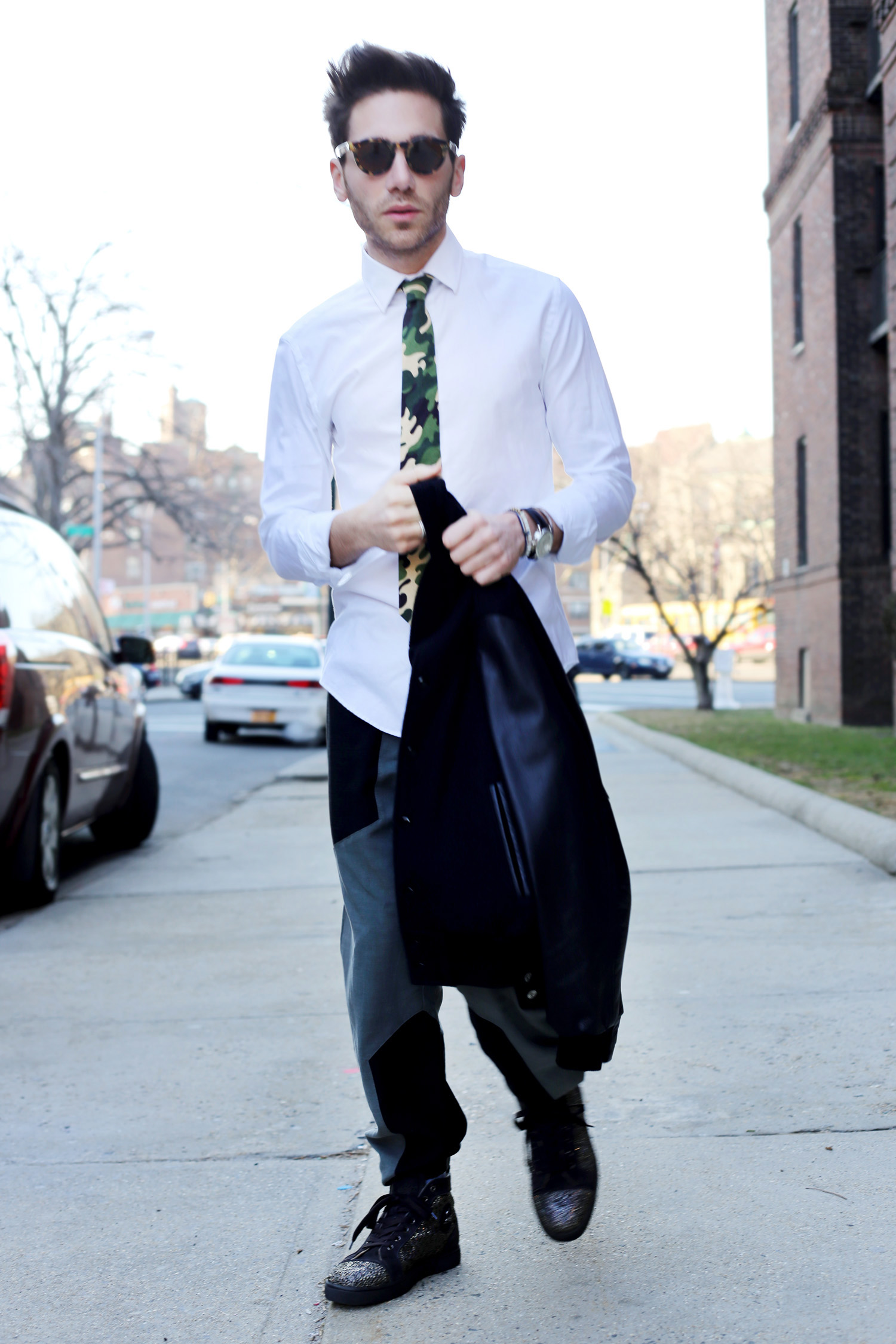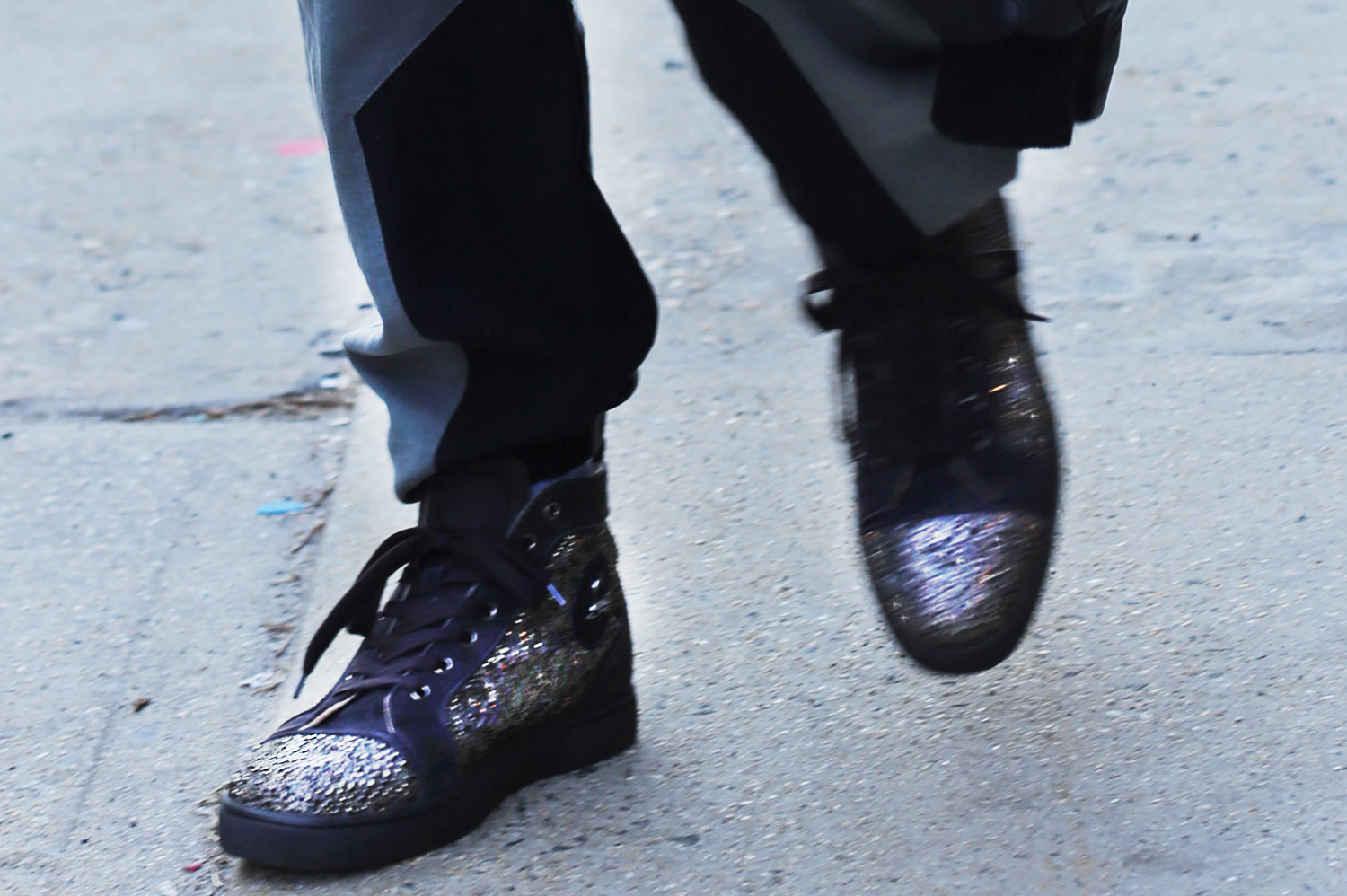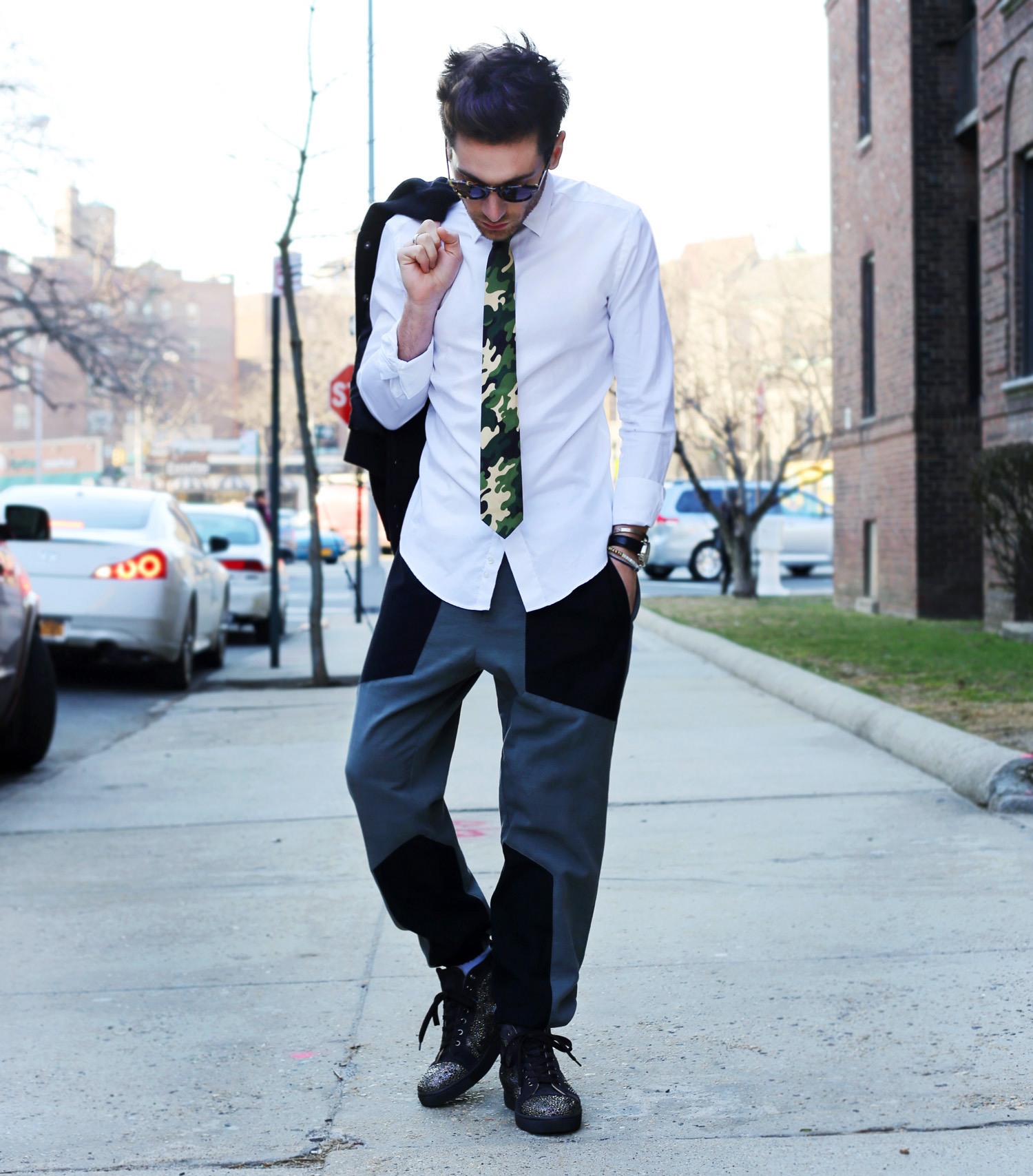 (Jacket: Golden Bear/ Shirt: Zara/ Pants: Shades of Grey by Micah Cohen/ Tie: Everett / Shoes: Christian Louboutin/ Sunglasses: Ralph Lauren)
Happy Friday! This week felt like a long one. I think partially because of the cold and that fact that April is so close you can almost smell flowers blooming. This Friday I'm opting for my Everett tie to help me battle what's left of winter.  I must say, while the camo revolution has existed for several years, I still love the way designers are reinterpreting camouflage. Camo nowadays has been tweaked, the patterns have been stitched on the most unlikely places and pops of bold color have been splashed into the once only green and tan patterns. The military print is certainly no longer about blending into the background.This is what I suppose keeps the trend fresh. Camouflage showed up on a variety of pieces at Valentino and Givenchy's spring 2014 show. April is only 4 days away! It can't snow again in April, right?