- style -
Miley, Skidmore & Leather
In honor of Skidmore's Miley themed class, I broke out my college sweatshirt.
03 . 31 . 14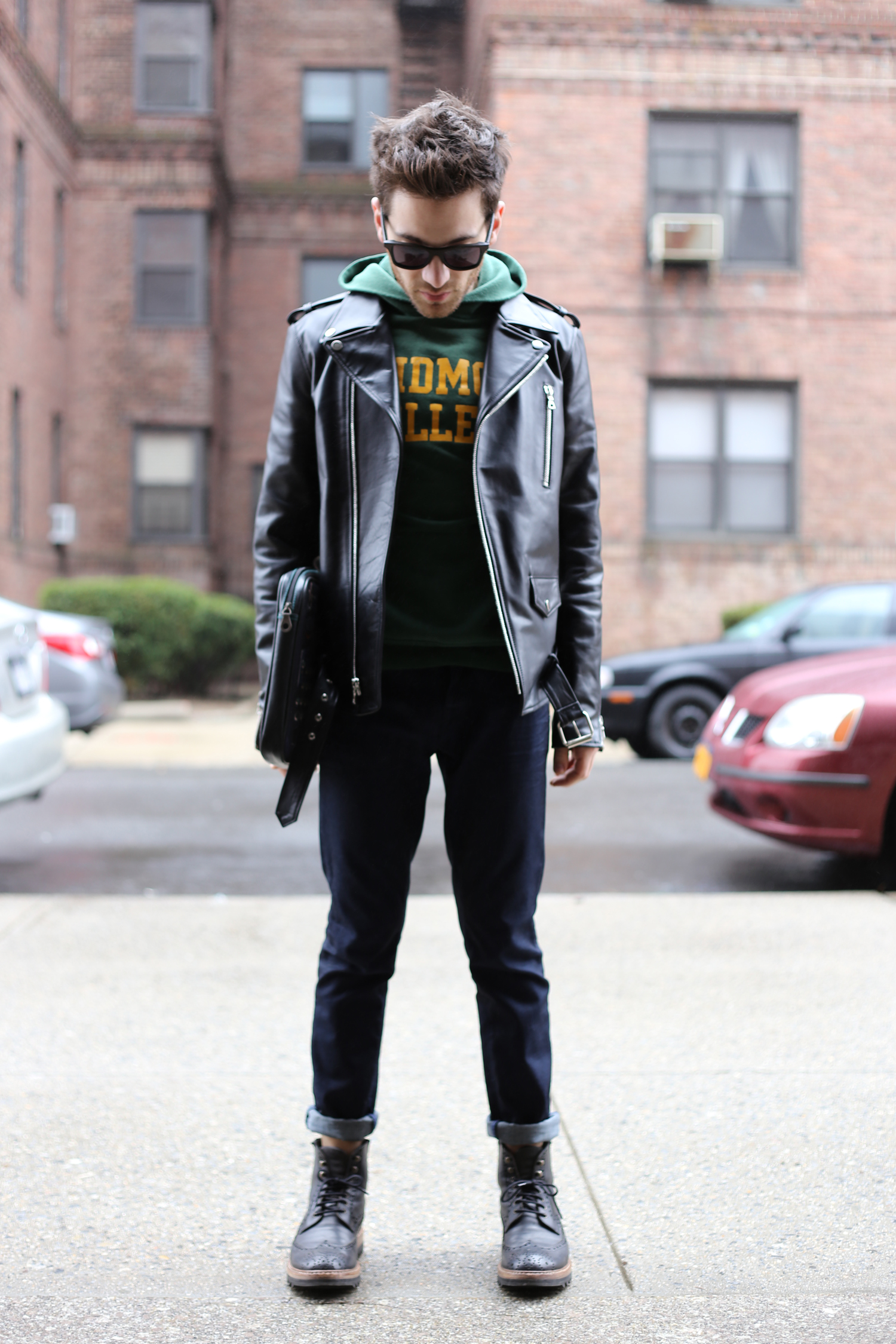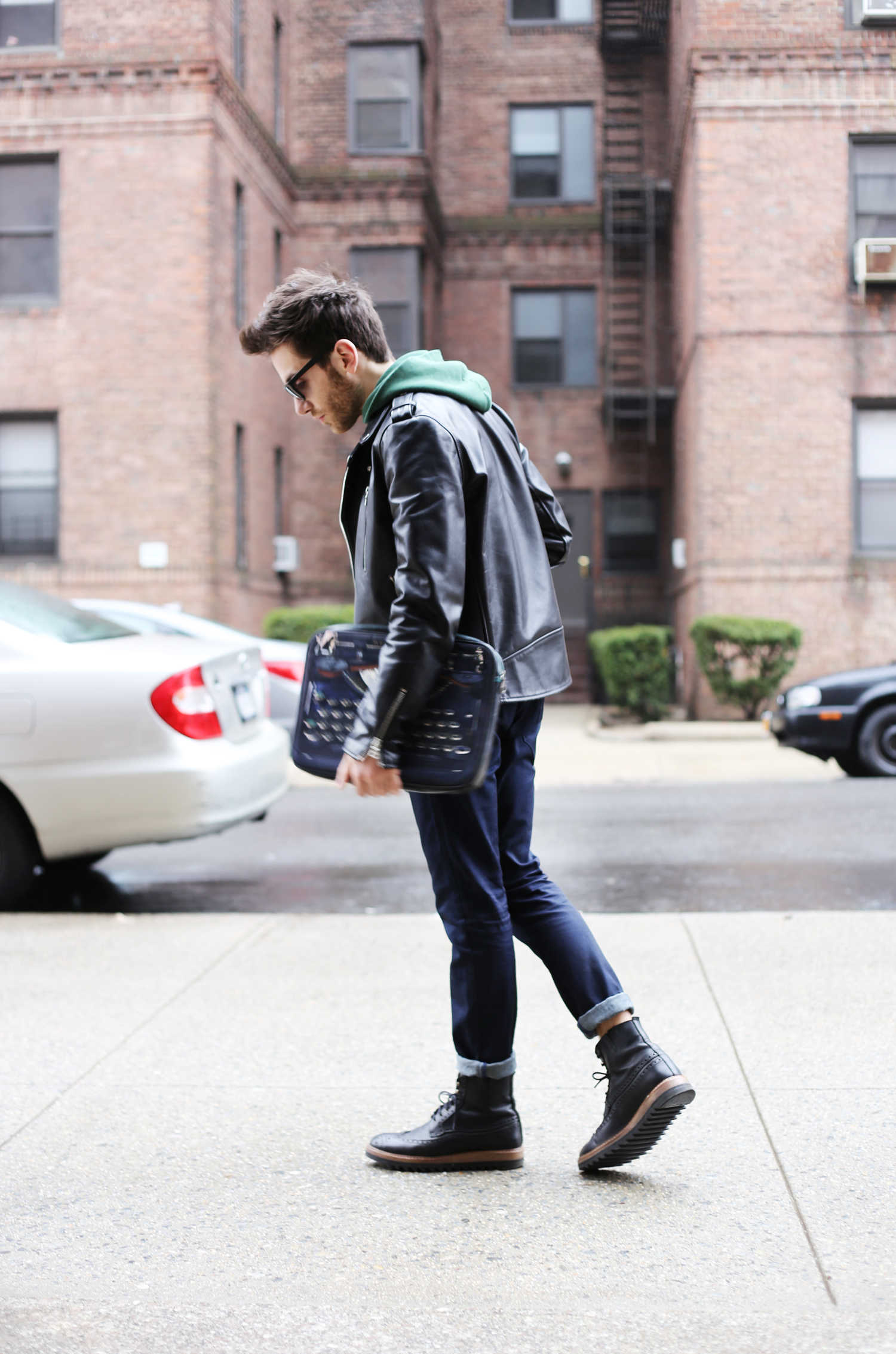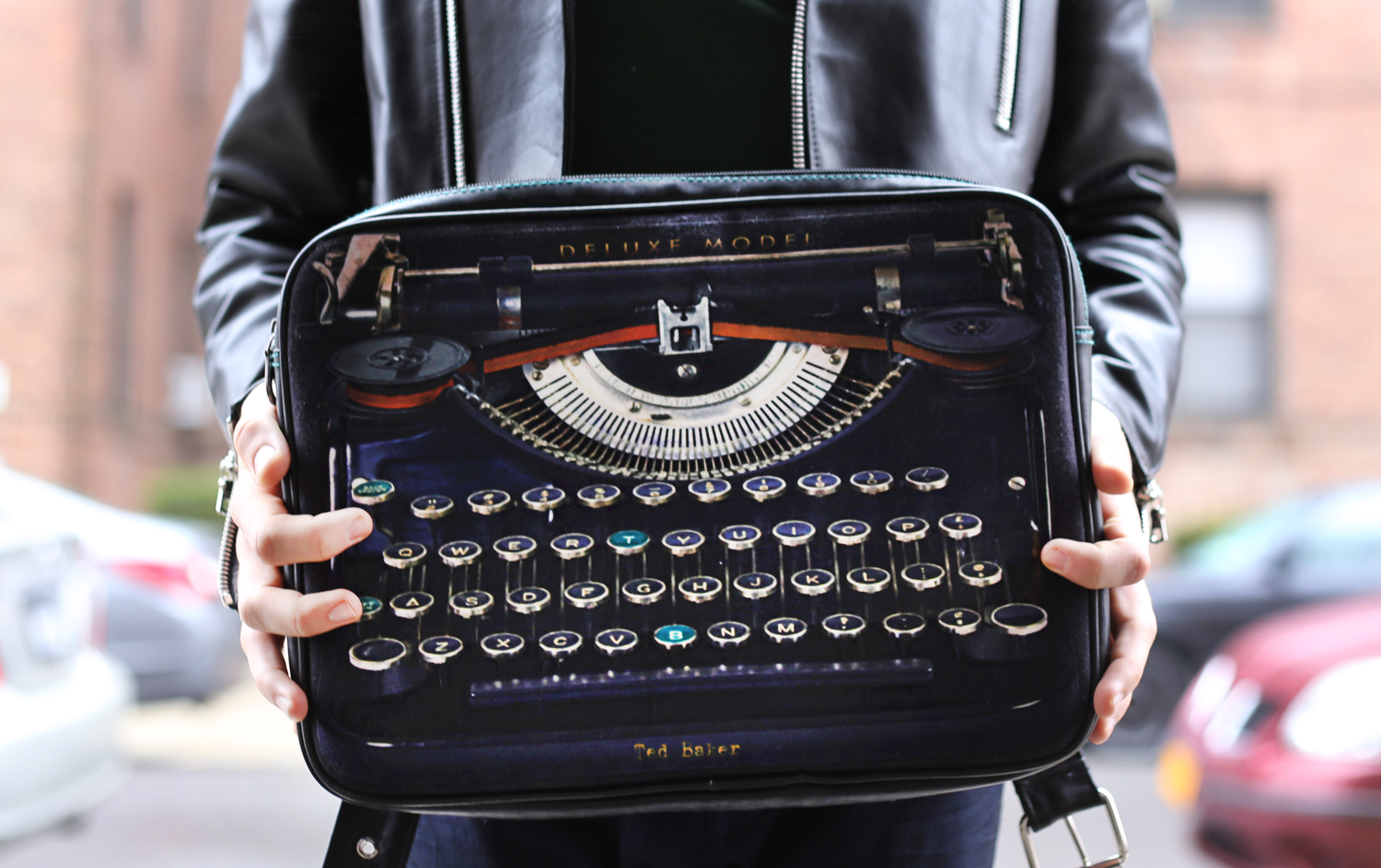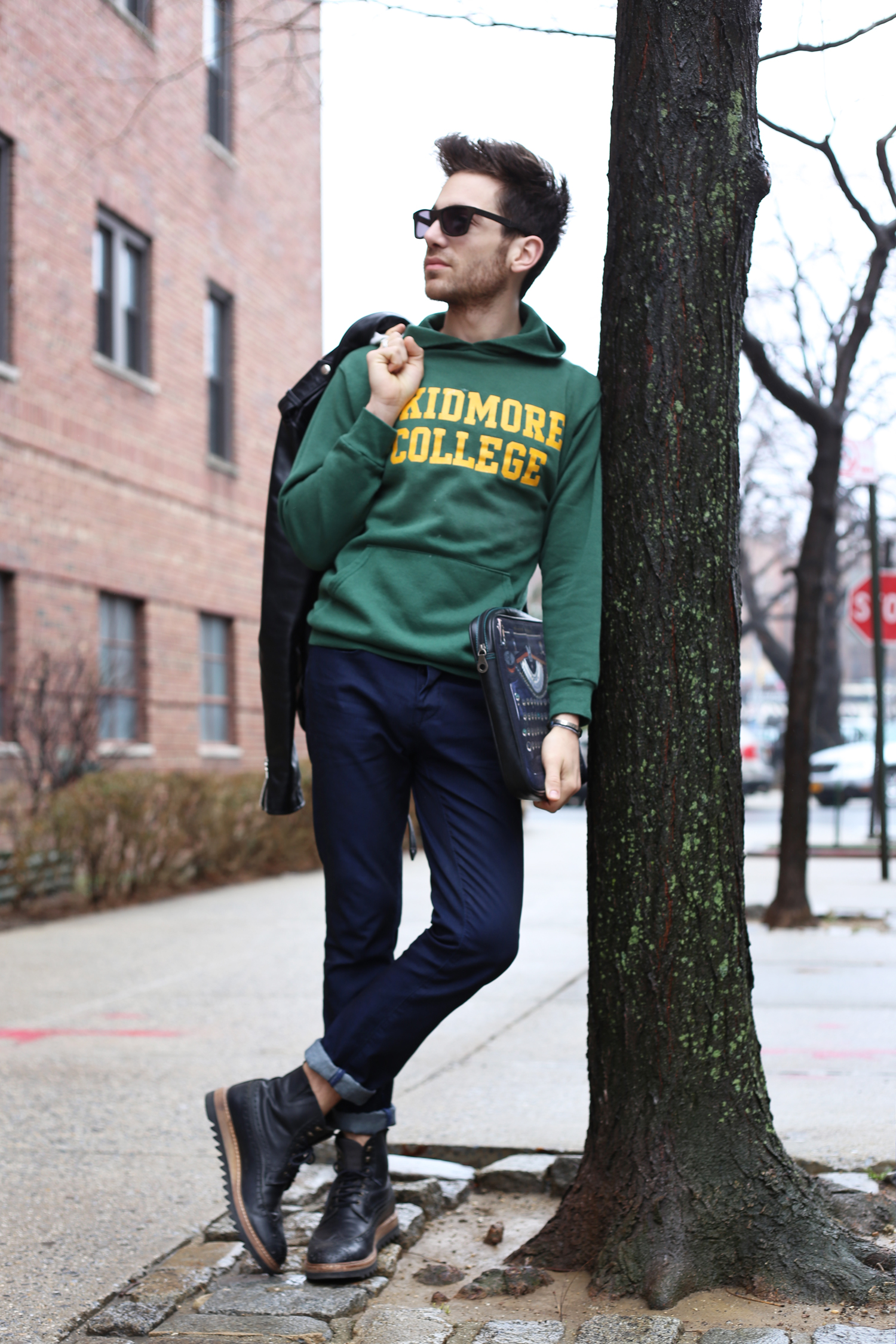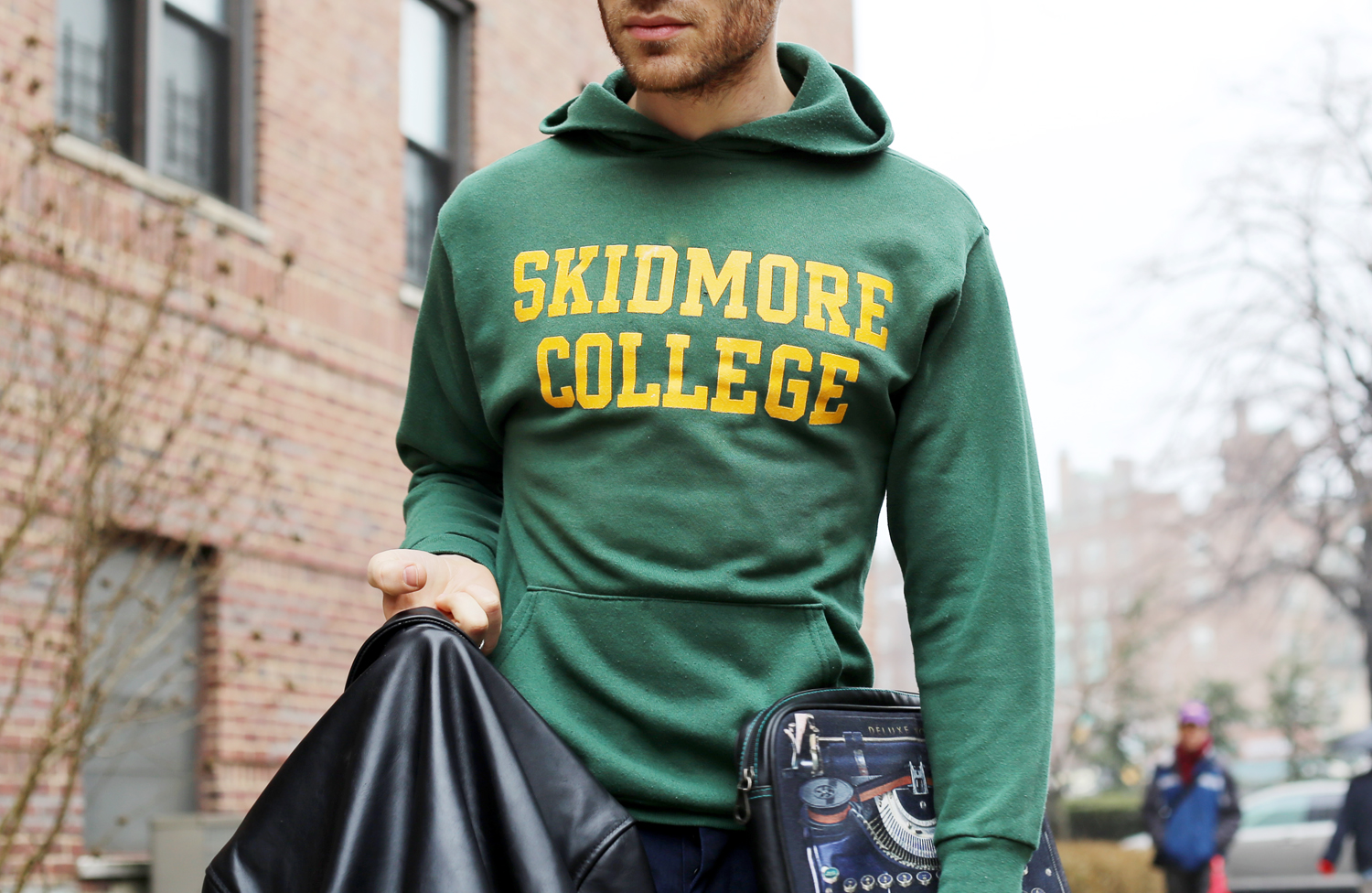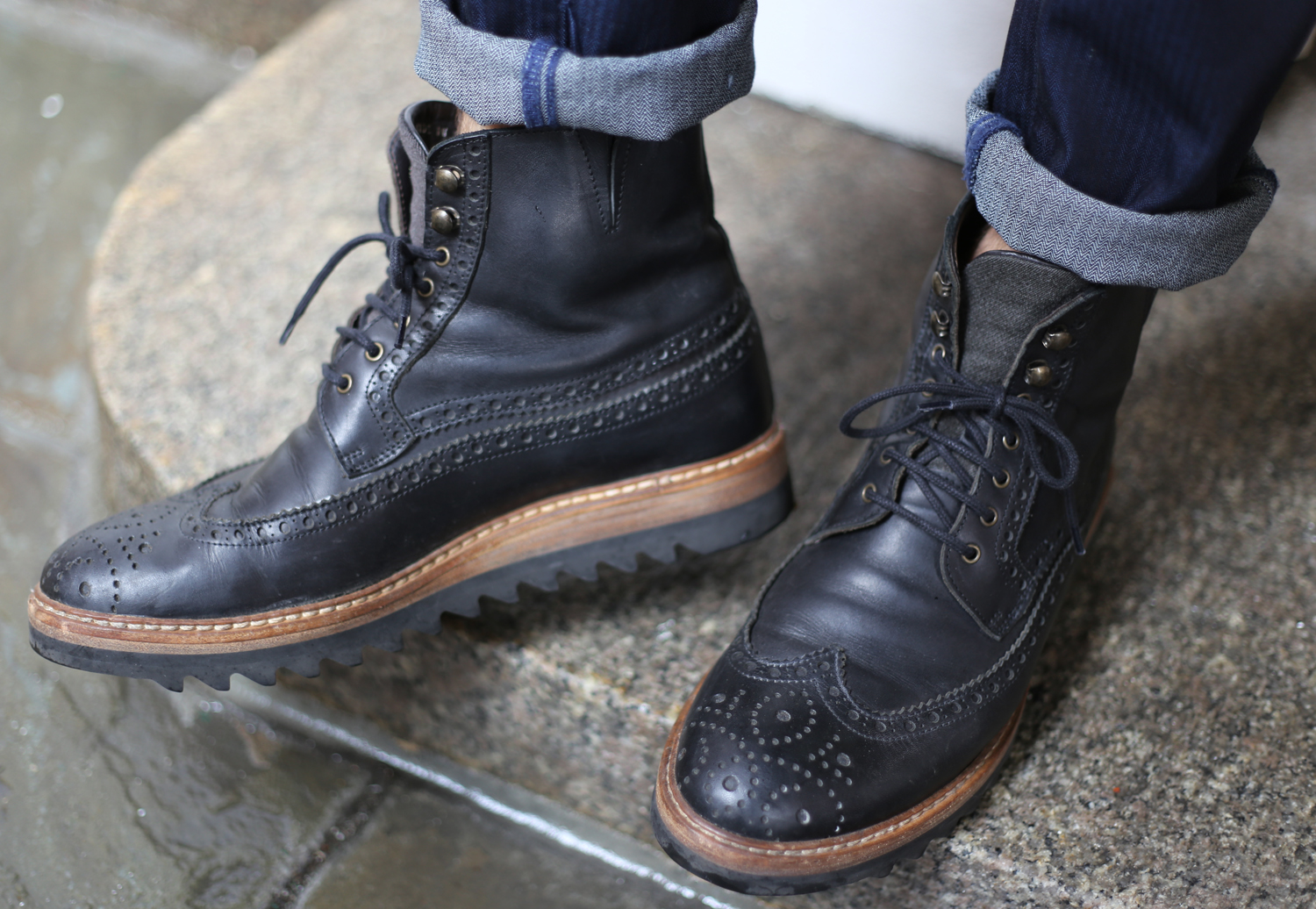 (Jacket: Jack Henry/ Sweatshirt: Skidmore College/ Pants: Topman/ Boots: Sutro/ Sunglasses: Shwood/ Laptop Case: Ted Baker)  
Sooo… like what do you think? There's a summer class offered at the college I graduated from (Skidmore College) based on Miley Cyrus called "The Sociology of Miley Cyrus: Race, Class, Gender, and Media". I know, pretty amazing right? The first thing that came to my mind when I heard the news was, how could I enroll in this class from NYC. The second, what did I do with my college sweatshirt that I haven't seen in years. To be completely honest, I haven't thought much about college since graduating. Don't get me wrong, I love the school but I think it has something do with my constant fear dwelling on the past. But since sweatshirts are still having a major moment, and Skidmore is proudly supporting Miley, I am flashing my school colors once again.  On another note, this look is one of three this week that will show several different ways to pull off a leather jacket. Check back this week for look number two.