- style -
Three Outfit Ideas To Steal For This Weekend
Ride that stylevator straight to happy hour.
03 . 27 . 15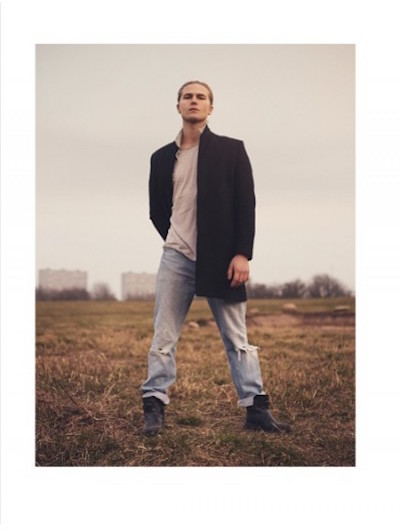 It's late in the afternoon on Friday and although it's not a summer Friday, you are ready to go out, party and plan your weekend looks. 48 blissfully lazy hours aren't the only good things about the weekend—though they are pretty bomb. Number one on our TGIF list is being able to wear all the cool, relaxed clothes that are off limits Monday through Friday! So get home and switch into torn jeans, a baggy white t and a contrasting structured black coat.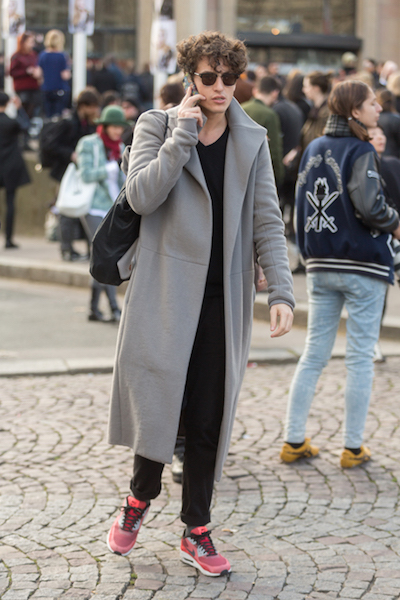 I'm just going to say it; there are rumors of snow on Saturday. Pause for a scream off. A stay-warm weekend outfit usually involves a giant wooly sweater, but we cant bear to put on one more heavy knit this season/ we already packed them into storage under our beds and are way too lazy to get them. And yes, that means it's time to slip into an all black look topped off with a grey coat. Style the look with a pair of pink kicks because it is technically spring after all.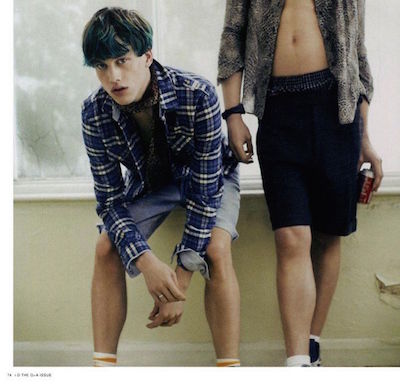 On Sunday it's going to reach 50 degrees and be wonderfully sunny. So go for it and break out your shorts, you know your legs can use some sun. For brunch and drunken shopping around the city, take a page from the '90s Seattle style of i-D's grungy new photo shoot. The yellow socks and heavy plaid provide a good dose of attitude, or it is that all just coming from blue hair?
– YOU MAY ALSO LIKE –
THE RULES OF STYLE BY MICK JAGGER
 BIRKENSTOCKS ARE BACK FOR SUMMER 2015
A FRESH WAY TO WEAR THE GINGHAM SHIRT DOES EXIST