- style -
Pink: The Unsung Hero of Fall
It is Wednesday after all.
11 . 11 . 15
Those of you Oyster Colored Velvet fans know of my obsession with pink. From pink joggers to a bubble-gum hued coat I have tried it all and still feel like I have yet to get my pink fix. Maybe the answer lies in pink hair?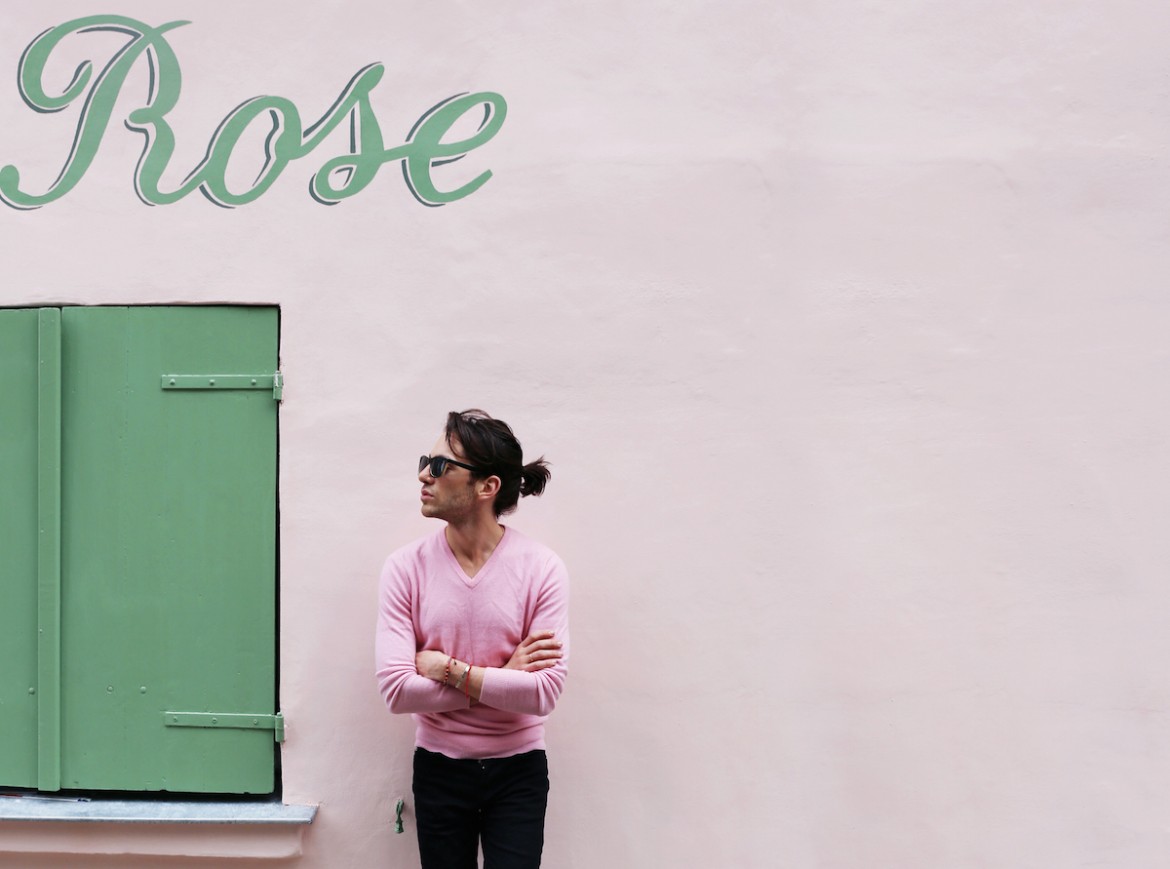 My grandmother used to drive to a 100-year-old woman's house once a week to take care of her and tend to her business. My affinity for older and wiser people led me to join her more then once. Helen was her name and everything in her house was pale pink and fabulous. From the carpets and oven to the wallpaper and pink suits hanging in her closet, there wasn't one inch of her home that was not decked out in the dusty rosy hue. I loved it.
Men, please note: This does not work the same for clothing. It requires a bit of skillful pairing. However, when done correctly wearing pink during the fall and winter months has a wonderful tranquilizing effect. Like sipping on a margarita while lounging on the beach in mid February. So I am here to be your pink fairy godmother of sorts and help you select the very best pink options to wear now through March.
Pink is that unpredicted answer to balance the pheromones of the animal kingdom according to Adam Alter, an associate professor of marketing and psychology at New York University's Stern School of Business, and author of Drunk Tank Pink: And Other Unexpected Forces That Shape How We Think, Feel, and Behave. Alter writes about a host of studies where pink had a persuasive effect. The change of seasons is hard enough so why not let pink do the work for us this year? Pink: the unsung hero of fall.
Now ask yourself: what would Regina George wear?
YOU MAY ALSO LIKE 
WHAT I WORE TO MY ENGAGEMENT PARTY
A DAY IN THE LIFE DURING BUDAPEST FASHION WEEK