- style -
Trends on Trends: New York Fashion Week Men's Spring 2016
THEY'RE HEEEEEEERE.
07 . 16 . 15
Thirsty today? I hope so, because New York Fashion Week Men's Spring 2016 served up a bevy of gender bending and deliciously eccentric looks. Check out the leading trends from New York's very first Fashion Week below.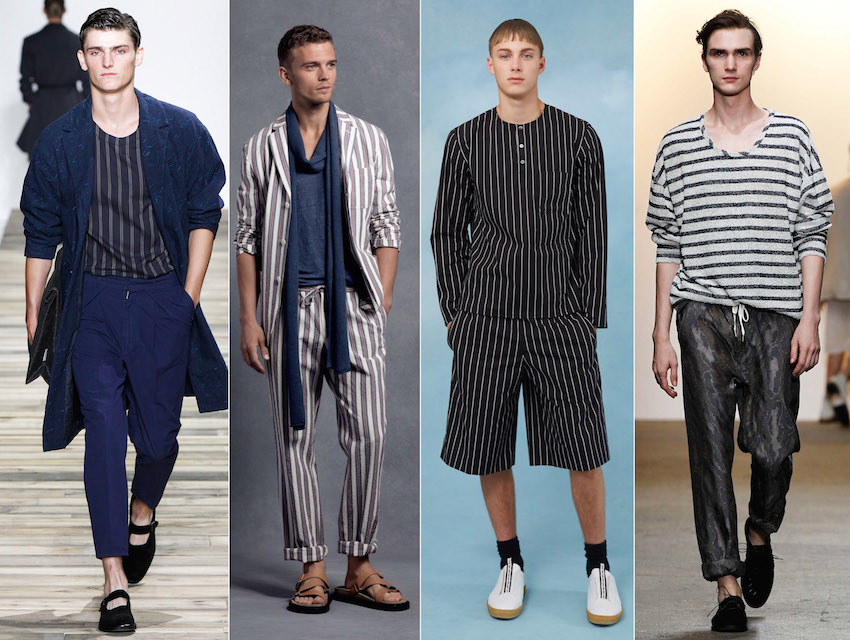 The anything but business-y pinstripe. Not the kind you would wear on an interview. But who cares because who would want a job where you couldn't wear any of these looks on an interview anyway. In model order we have Robert Geller, Michael Kors Collection, Opening Ceremony and Billy Reid.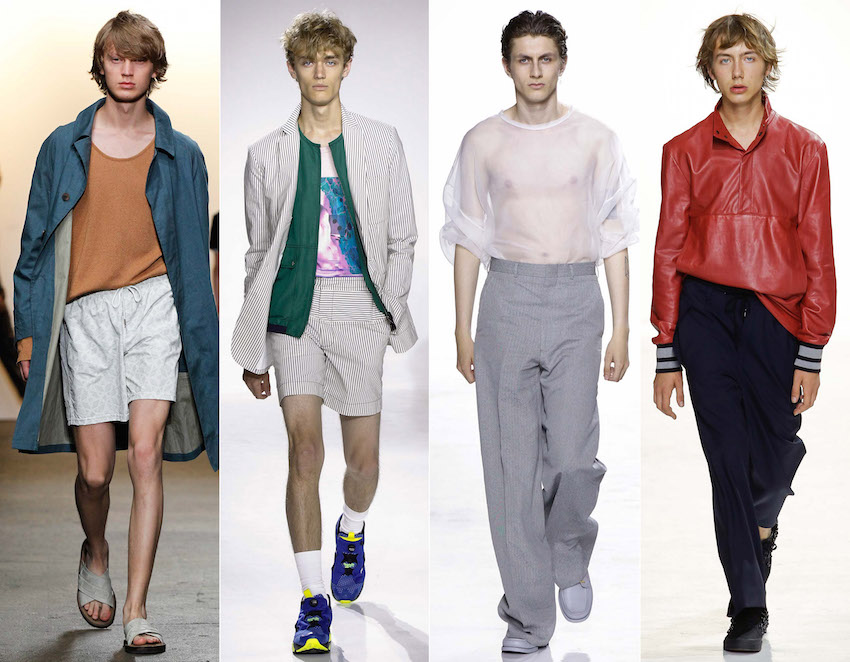 It's no surprise that the androgynous look hit New York Fashion Week Men's Spring 2016 after making a huge splash over in Europe. Some may forget that some designers in NY have been has been walking the gender-bending line since the beginning. Billy Reid, Richard Chai, Duckie Brown and Tim Coppens created a fluid gender narrative for Spring 2016.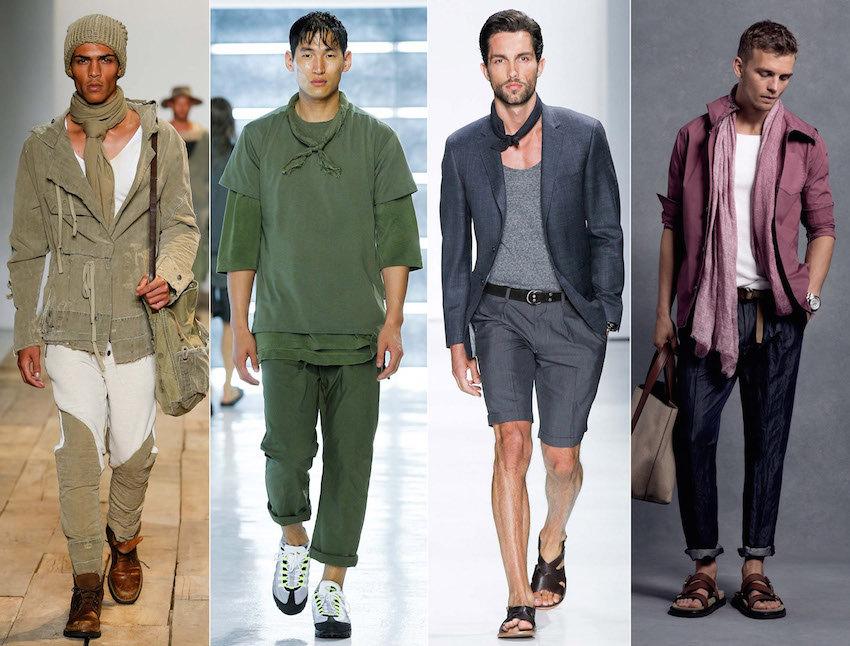 From long Isadora Duncan-esque scarves to small neck ties hit the runway at Greg Lauren, Richard, John Elliott + Co , Todd Snyder and Michael Kors Collection. They did Keith Richards and Steven Tyler proud.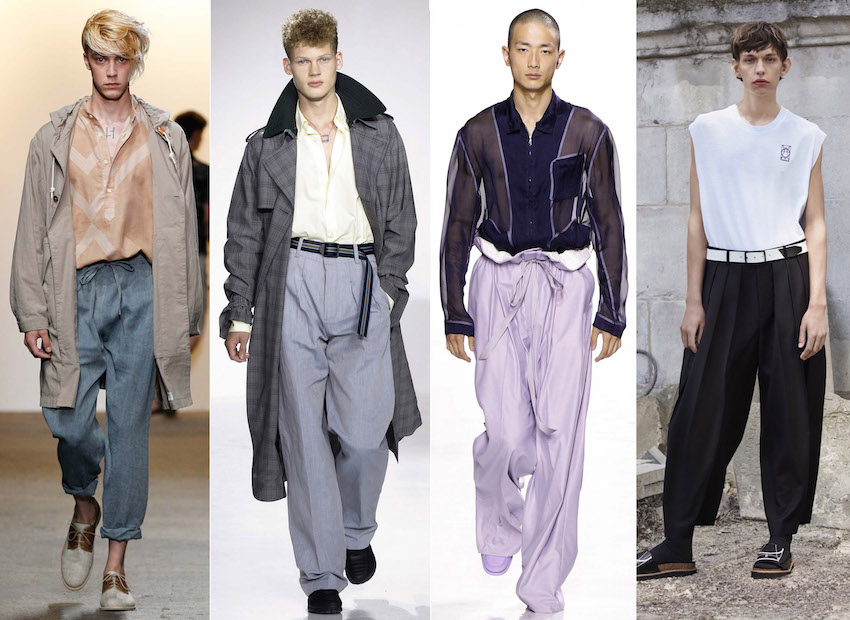 As I mentioned yesterday, The contemplation of the adolescent male bedroom is trending at New York Fashion Week Men's Spring 2016. Think youth subcultures and long pleated shorts, super-voluminous, wide-leg pants and shirts stitched to suggest wrinkles. Basically rumpled, crinkled, and creased all over. It's the kind of clothed your younger naughty sibling would rock. In model order we have Billy Reid, Richard Chai, Duckie Brown and McQ Alexander McQueen.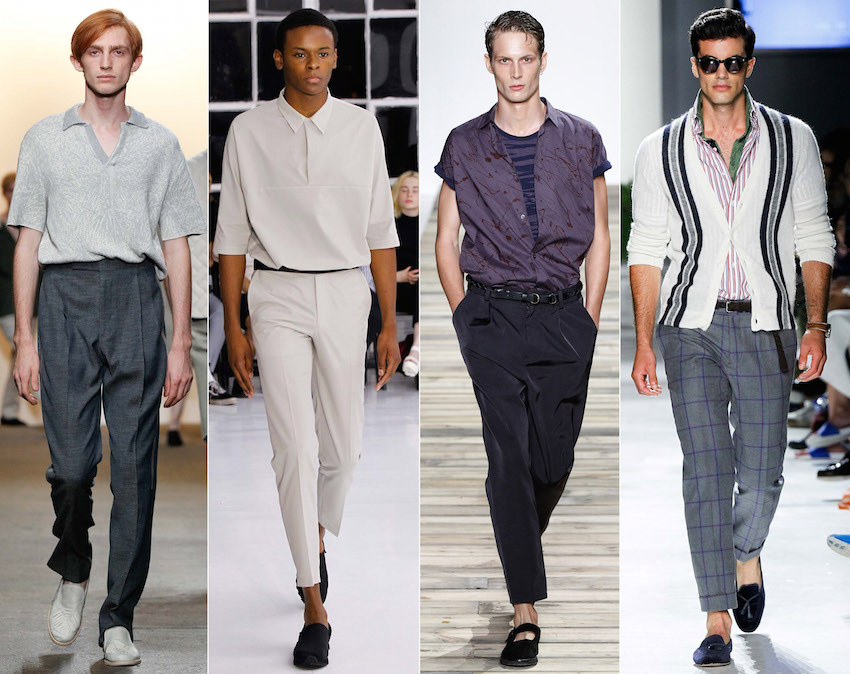 On the other end of the fashion spectrum we have the refined retro look. A fifties silhouette hit the runway at  Billy Reid, Robert Geller, Robert Geller and Michael Bastian. The bowling shirt and tapered trouser was king.
 – YOU MAY ALSO LIKE –
A RETRO LOOK AND LEOPARD PRINT SHOES AT #NYFWM
SUITED UP AT NEW YORK FASHION WEEK MEN'S, DAY 1
GET YOUR MIX ON: NEW YORK FASHION WEEK MEN'S STYLE