- style -
Wearing Long Sleeves and Pants In Summer
Feeling like you want to give your arms and legs a little alone time this summer?
07 . 07 . 14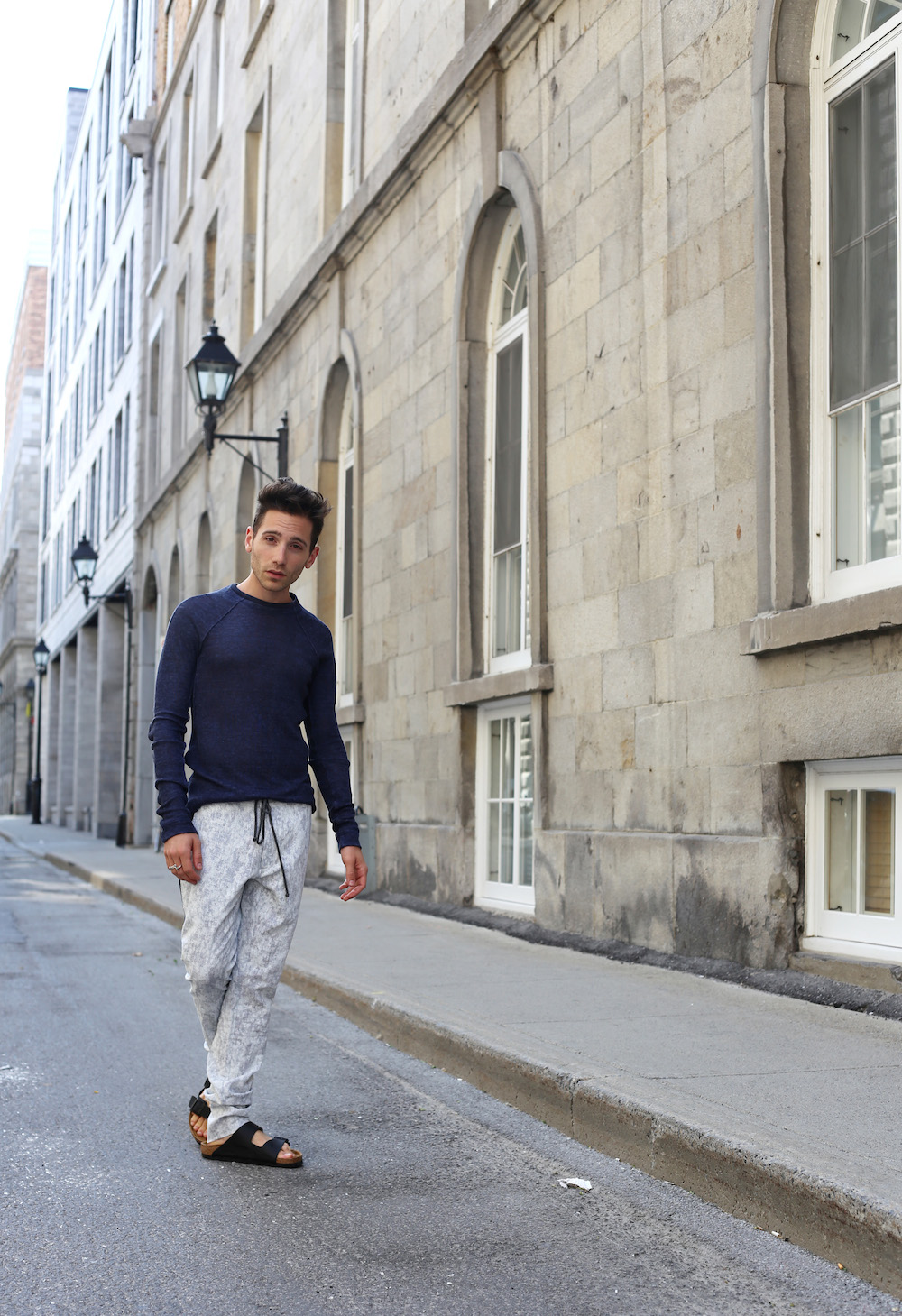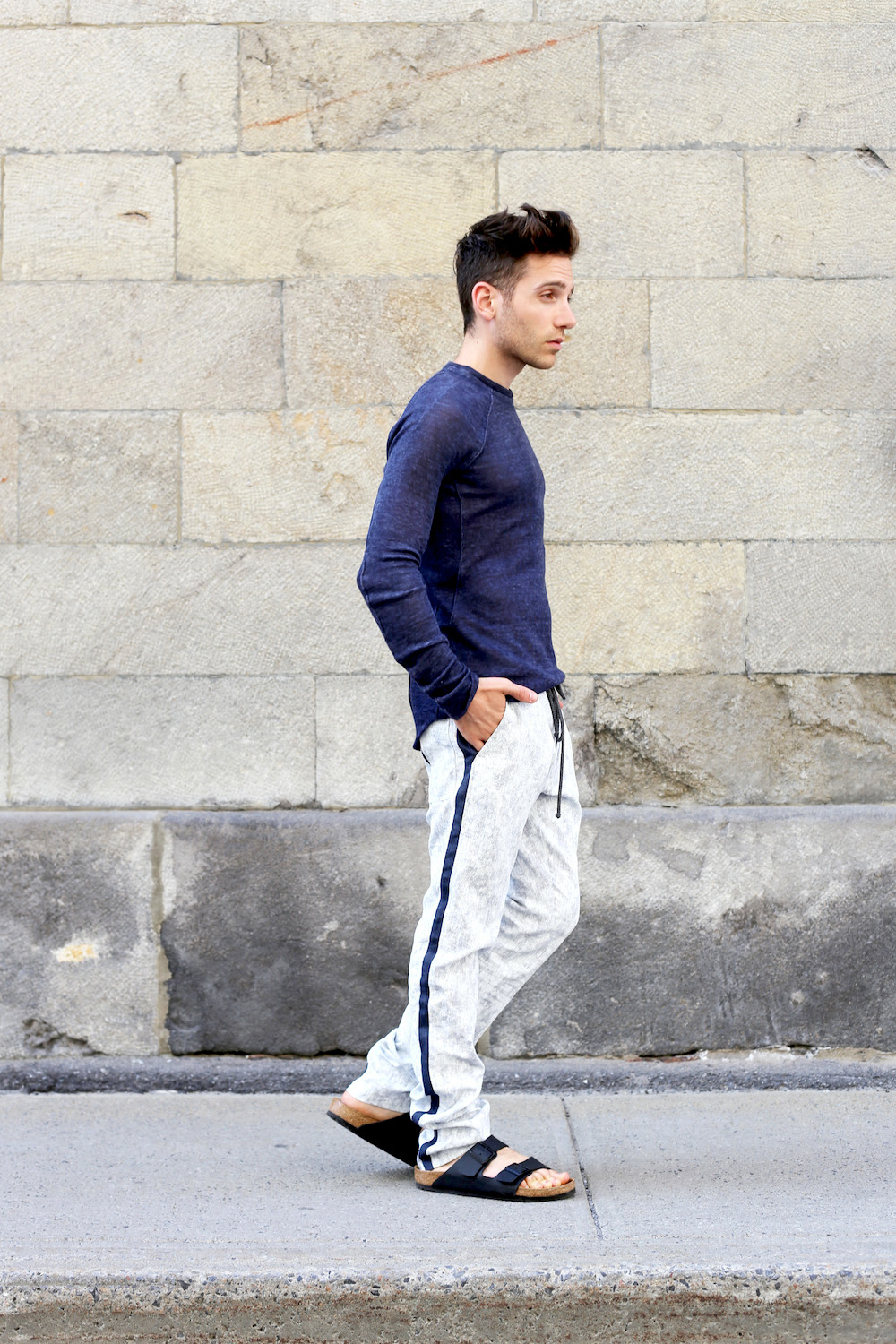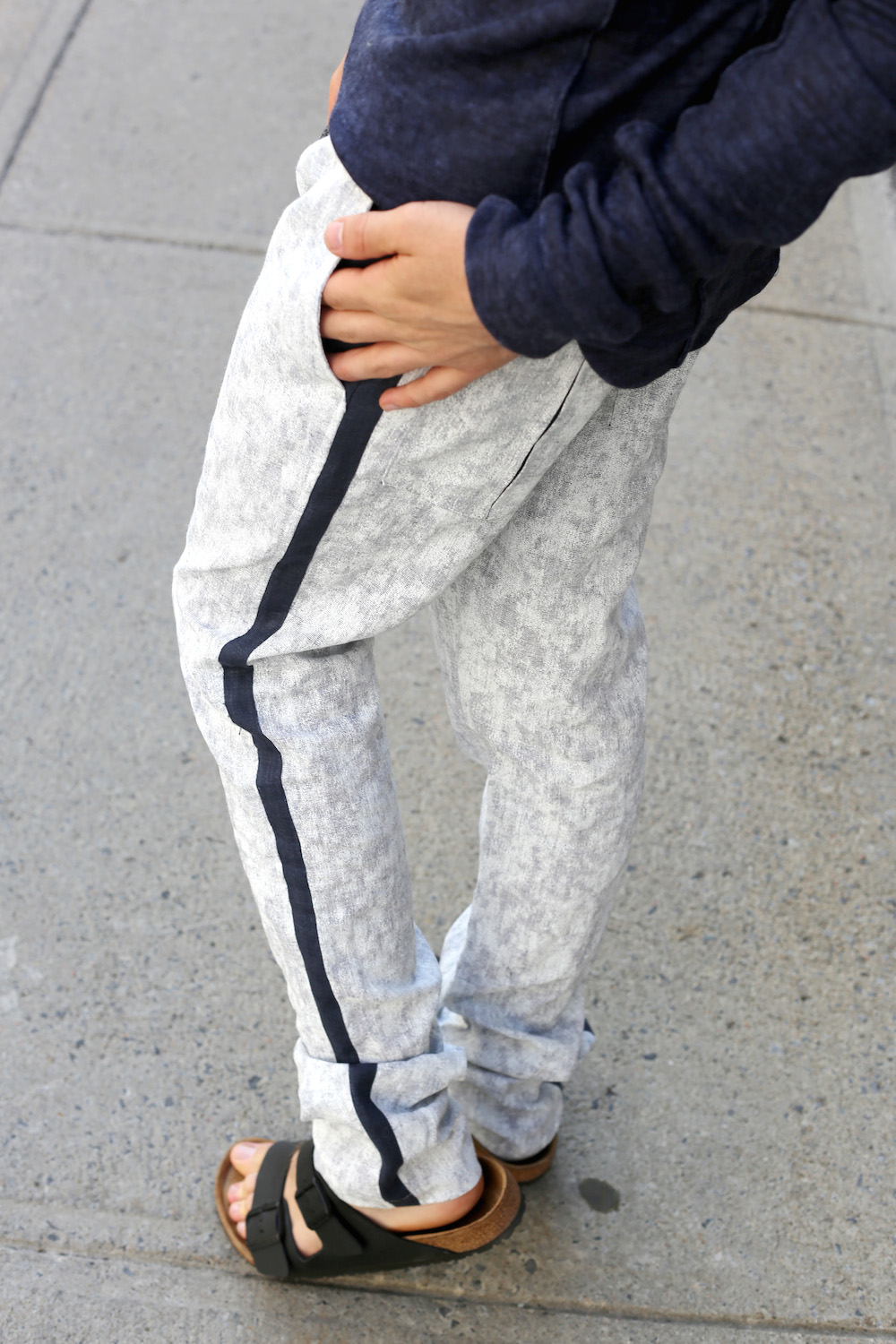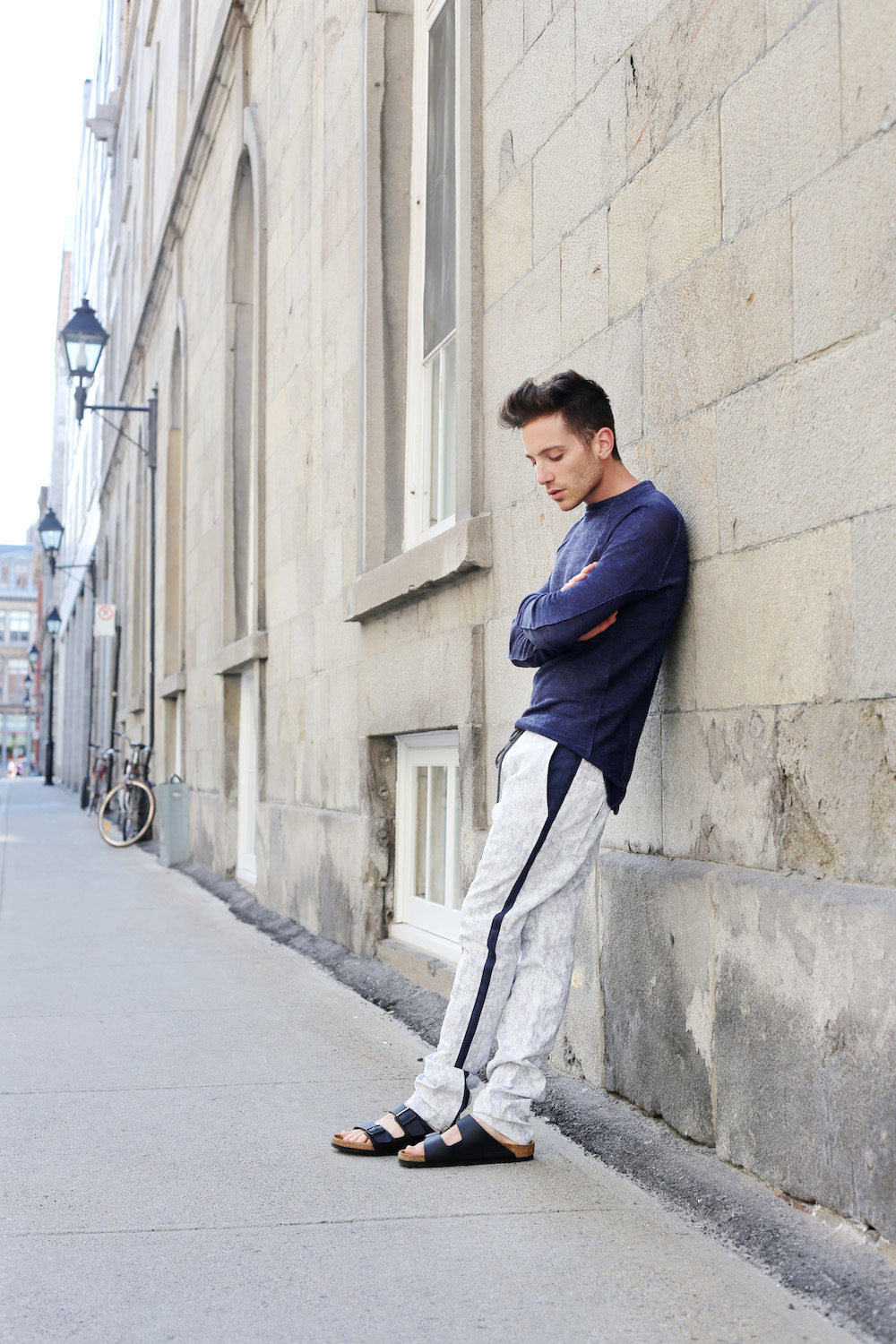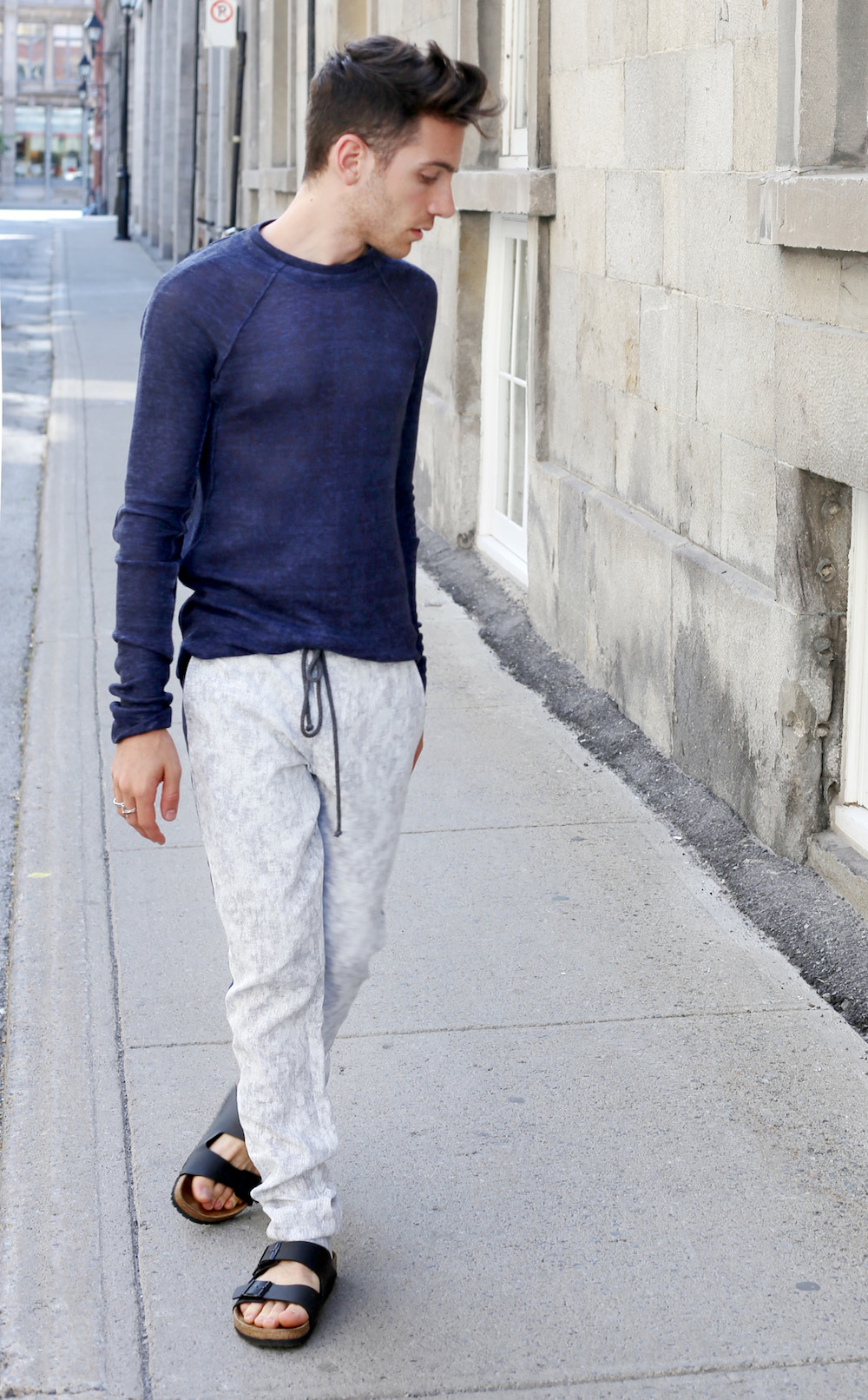 (Knit & Pants: Philippe Dubuc/ Sandals: Birkenstock)
While exploring Old Montreal last week in my floral shorts and pink tank, I started to get a bit of a burn and decided to remedy the situation with a new outfit, because it's way more fun then buying sunblock. I stumbled upon Philippe Dubuc's new shop on St. Pierre Street. Despite just moving in, the shop was filled with a great rage of long sleeve and pant options for summer. I know the hot and humid season is typically associated with skin-baring tank tops and shorts of every length, but I actually started missing sleeves and wanted to give my arms and legs a break from the direct sunlight. Sometimes I forget just how functional fashion can be. The top I selected is entirely made of linen and, believe it or not, is more breathable then most of my t-shirts. As for the pants, another linen creation, I selected these light grey trousers with an indigo stripe along the sides. My favorite aspect to the pants is the dark grey drawstring that perfectly punctuates the effortless vibe of the look.