- style -
Real Chill
This is how I pose when I'm trying to seduce my fellow thinkers.
11 . 07 . 16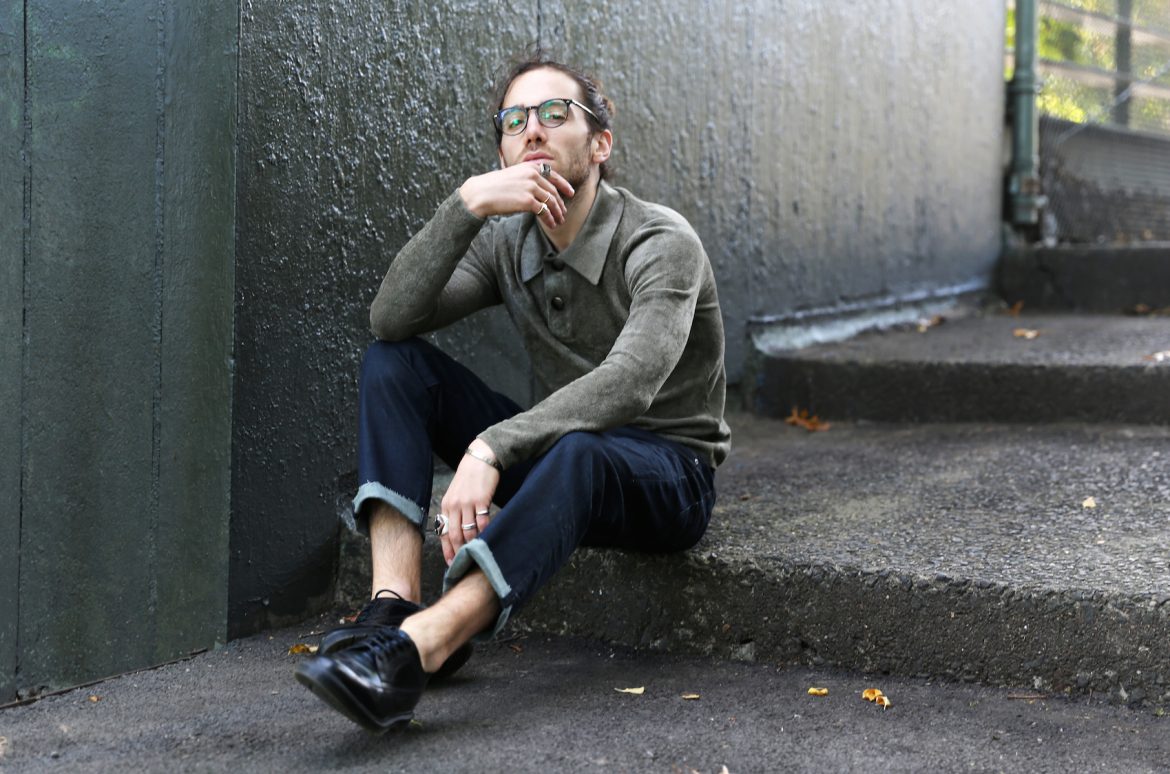 And this is also how I dress when I'm late: an elevated polo shirt with dark jeans, essentially.
Good Monday to all, and to all a good Monday! We have a competition going in my group of friends to see how long each of us can hold off on wearing a jacket. I was still in the running on this particular day, I have since failed on at least two occasions.
But here I'm focusing on comfort. Because it's fall and it's brisk and I've done the honorable work of revisiting the forgotten corners of our sweaters shelves. Here I'm all about feeling real chill and comfortable, because life gets tough when we loose an hour of sunlight a day.
The trick to this look is the elevated polo. As you all know, I am not a fane of the polo shirt. To me there is nothing in this word more basic then a polo. However, this polo is challenging my thought. First of all the color, olive green is wonderful. Second, the two large snap button closures that scream '70s nerd. And last but certainly not least, the fabric is pure sex. That's right I just described a polo shirt as pure sex.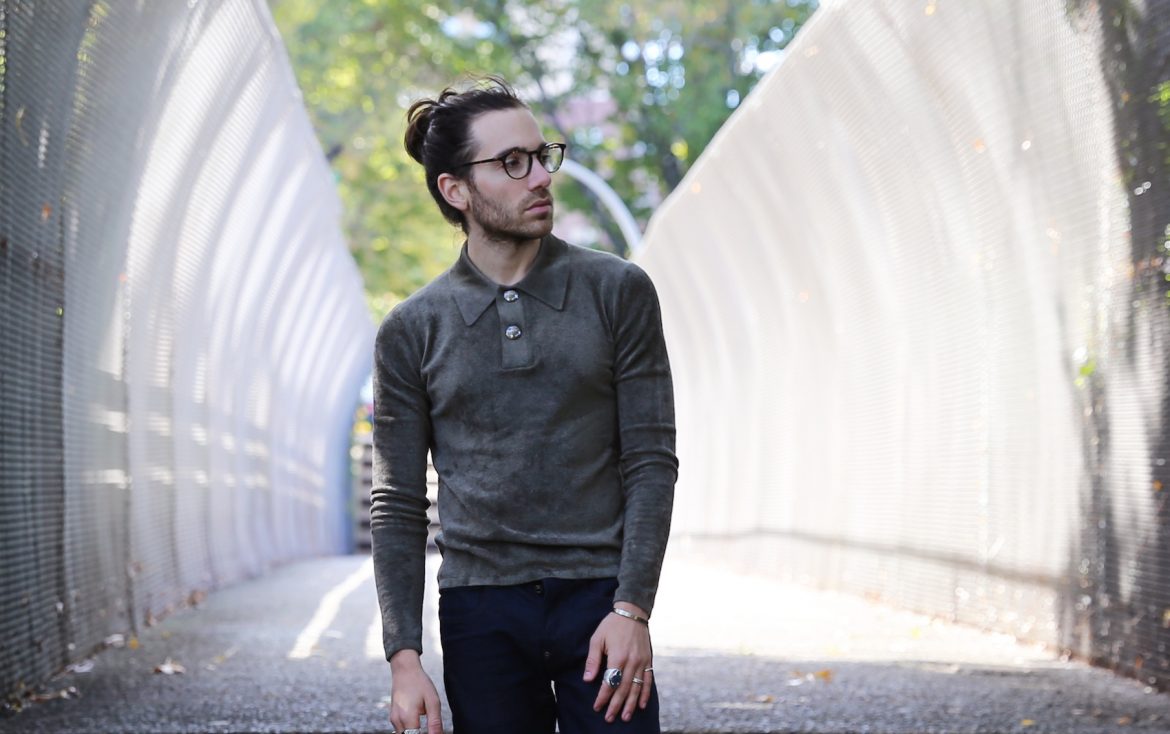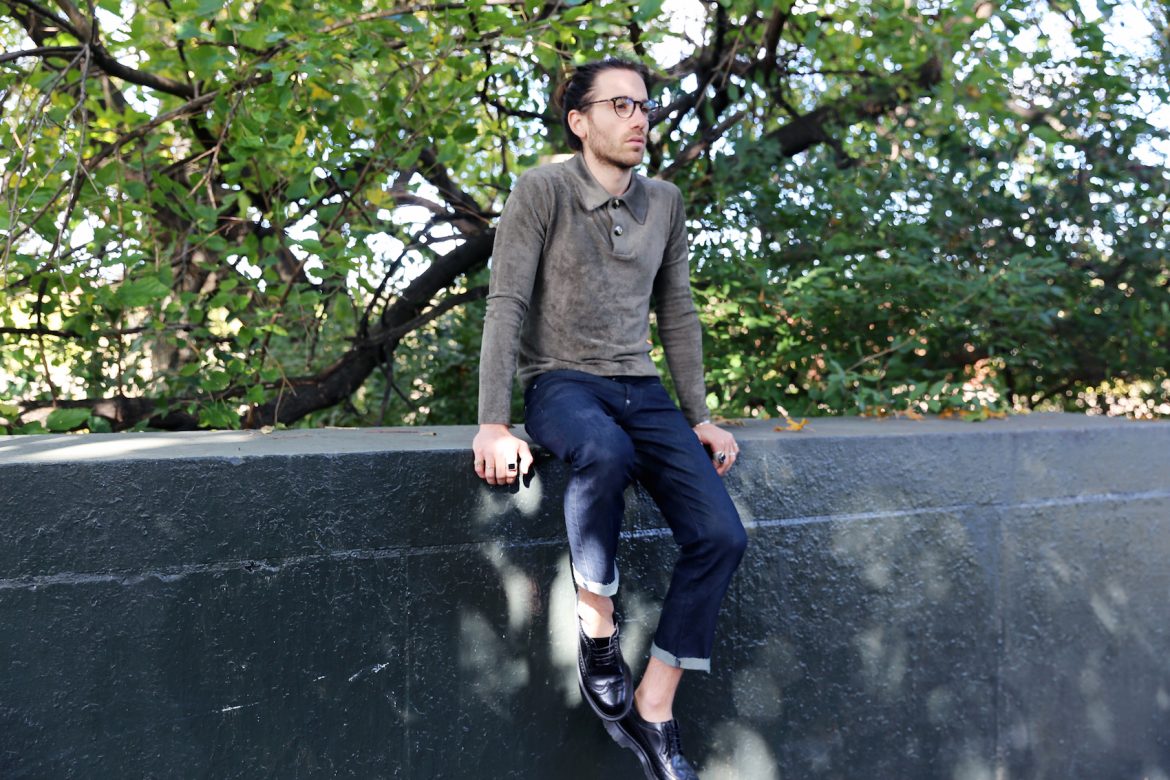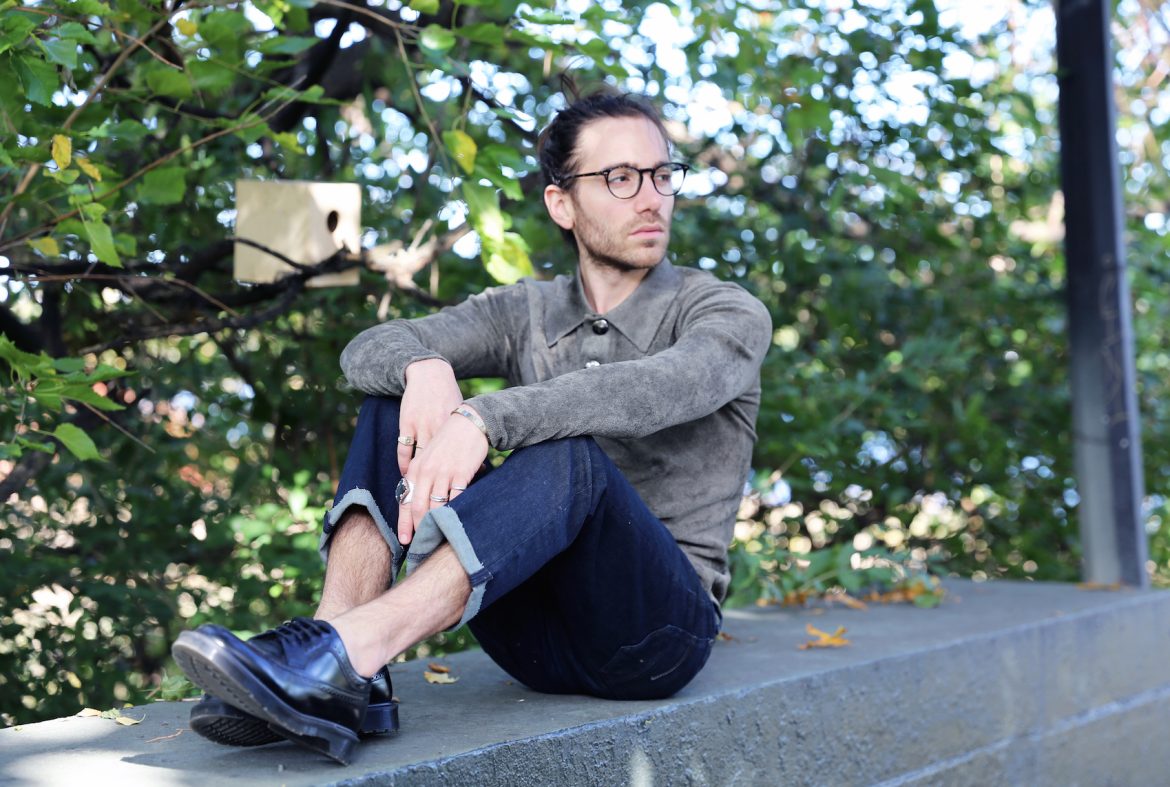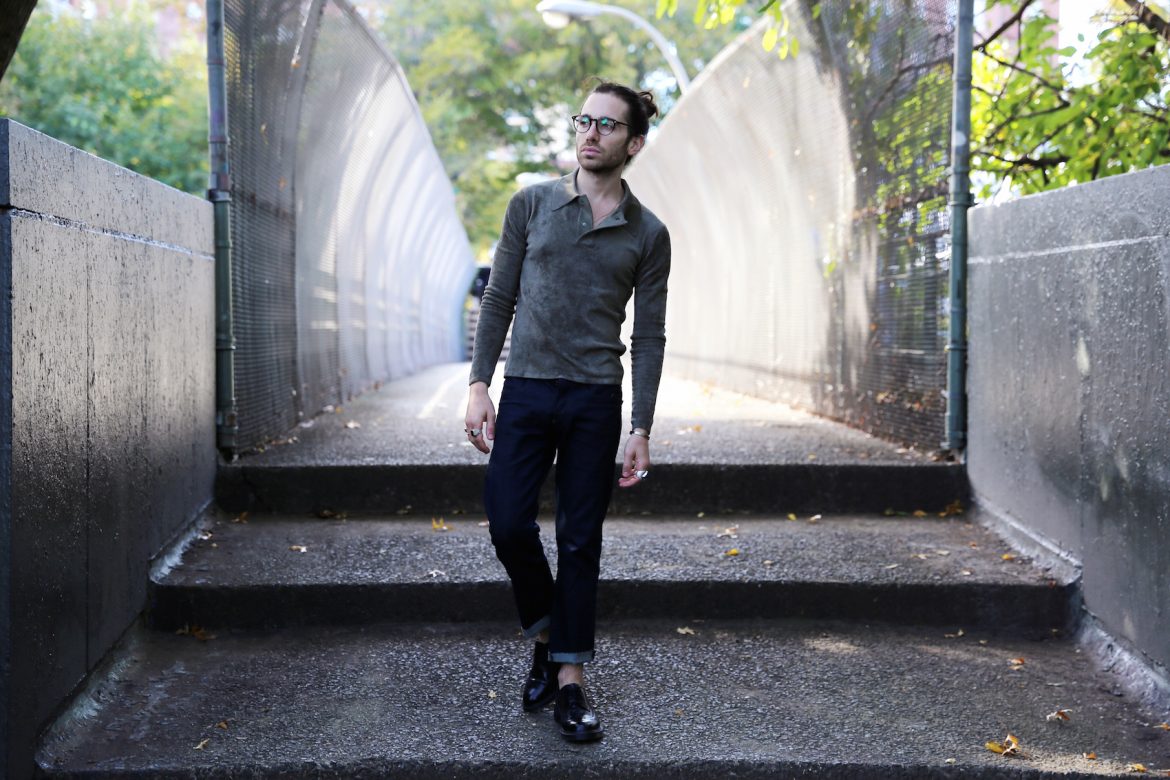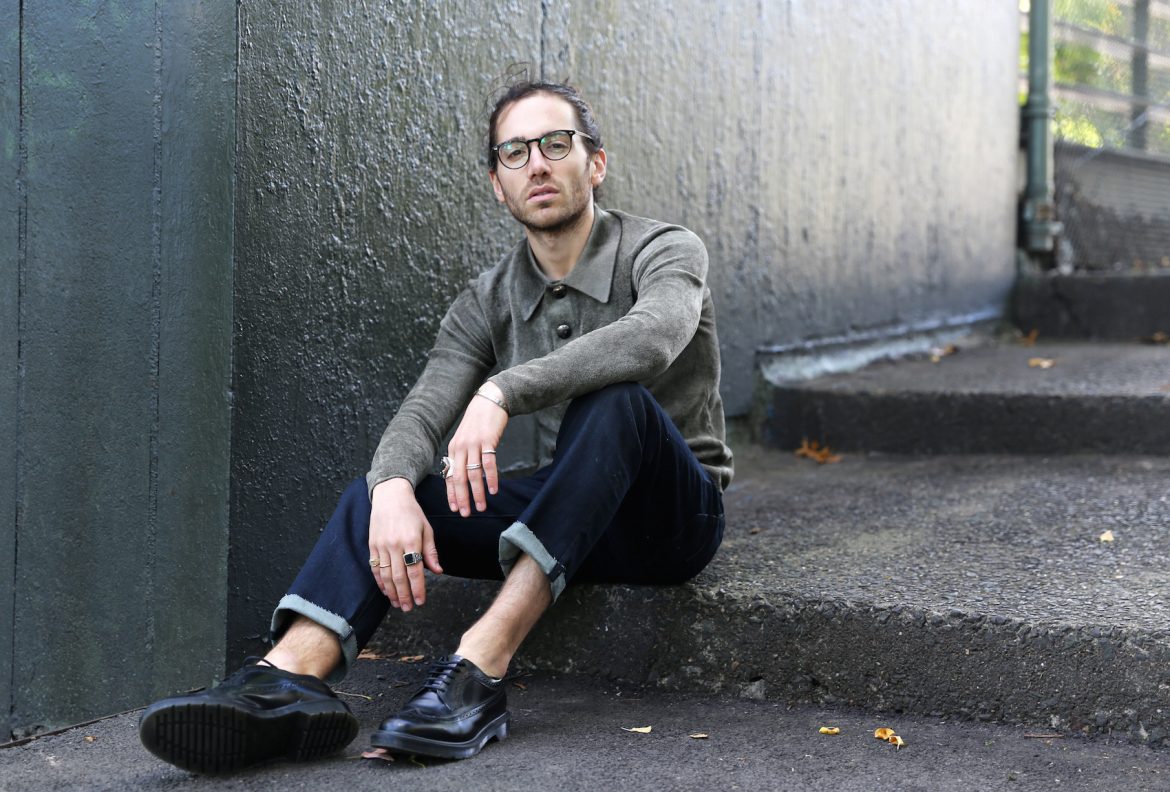 (Shirt: Acne Studios/ Jeans: Levi's/ Shoes: Dr. Martens)