- style -
Pharrell Gets Creative For The Oceans
Eco-friendly never looked so grungy and good.
09 . 05 . 14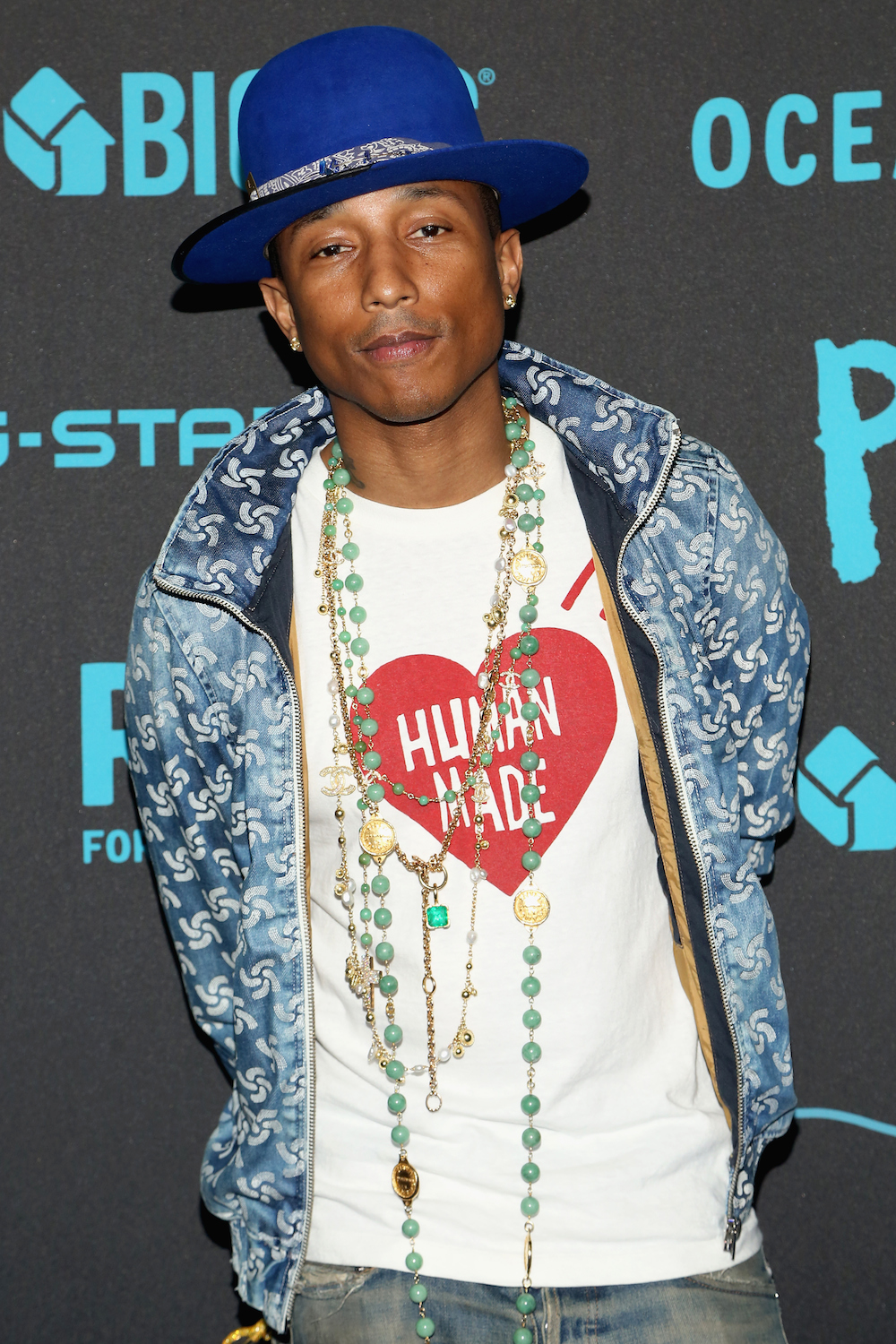 Pharrell does it all. Sing, dance, make people happy on the daily and can transform an entire space into an underwater runway. Set in a musky and raw warehouse space on Wall Street, Pharrell and G-Star Raw presented the launch of G-Star Raw for the Oceans, a collaborative collection made in part from recycled materials found in the oceans and curated by Williams.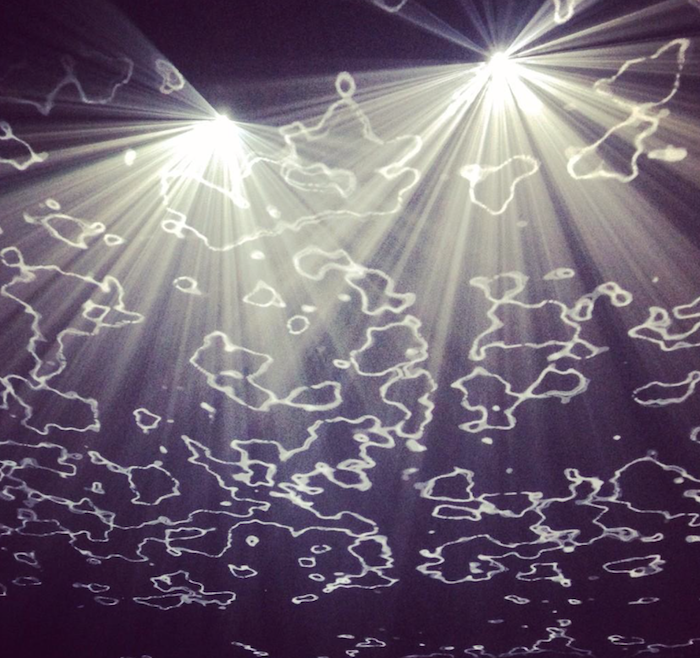 The room was masked in a deep fog. The identity of the on lookers was anonymous. There was no front row here. no pushy photographers juat a focus on fashion, suitability and a large hat. The music started as the screen above gave the illusion we were emerged under water. Jay Z's "Oceans" blared as Pharrell followed by a allegiance of G-Star clad models marched to the end of the runway. "When you understand how entertainment works properly, there's not really enough room in your life and in your schedule for thinking about yourself all the time," the singer said after a moments pause. "All we have is this Earth, until we figure out how to populate Mars."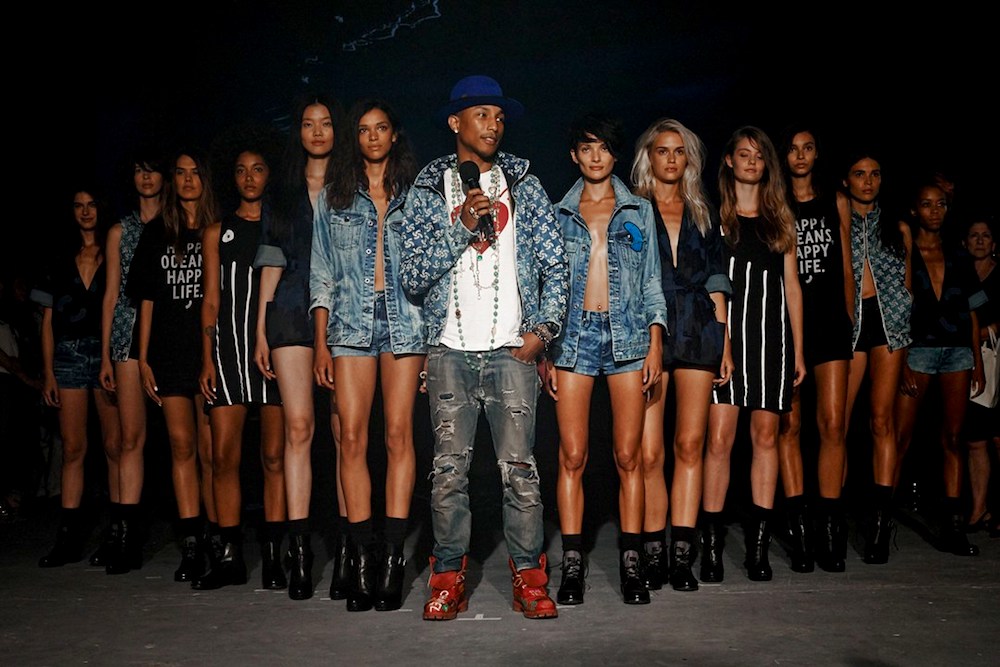 "Denim is one of the most cherished fabrics on Earth," adds Pharrell of the collection. "And we have created the next generation."
Items in the collection range from $70 for a killer denim cap to $430 for a printed trench coat on G-Star Raw's website.