- style -
Why Is It Called a Pussy Bow Blouse?
And why all men should start wearing them.
09 . 10 . 15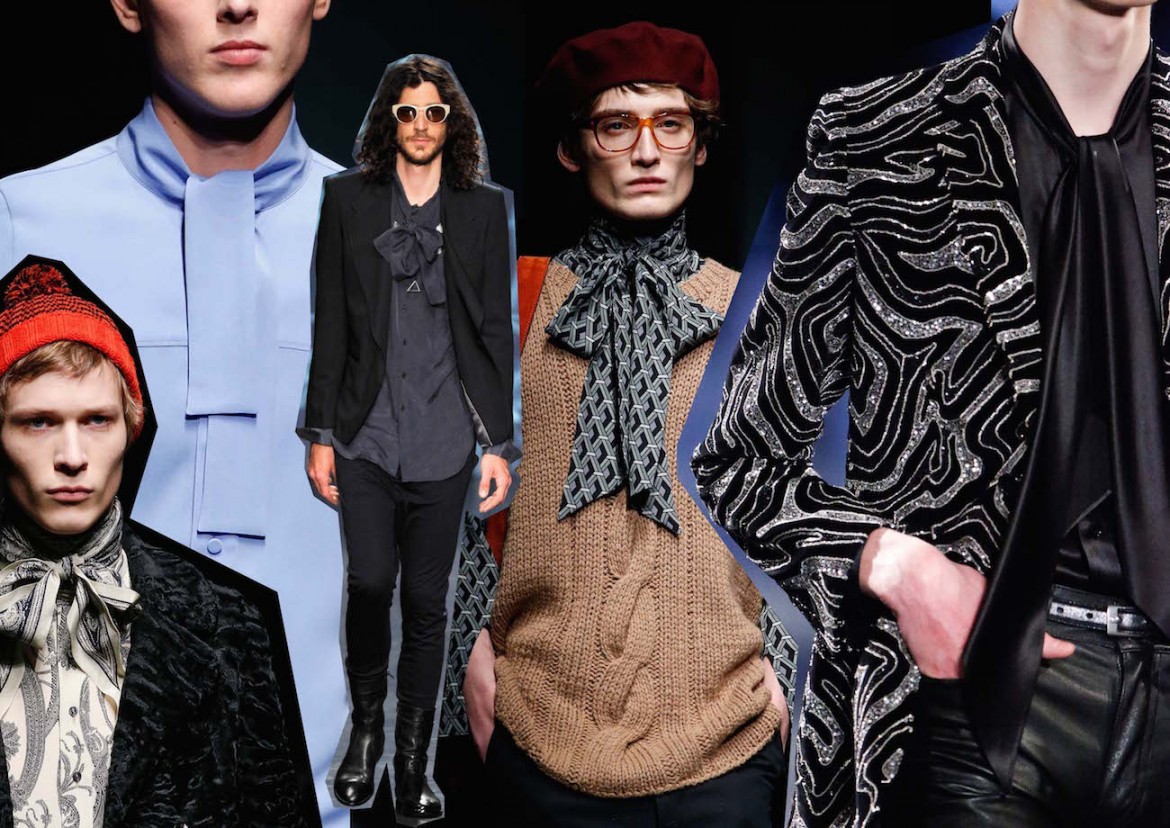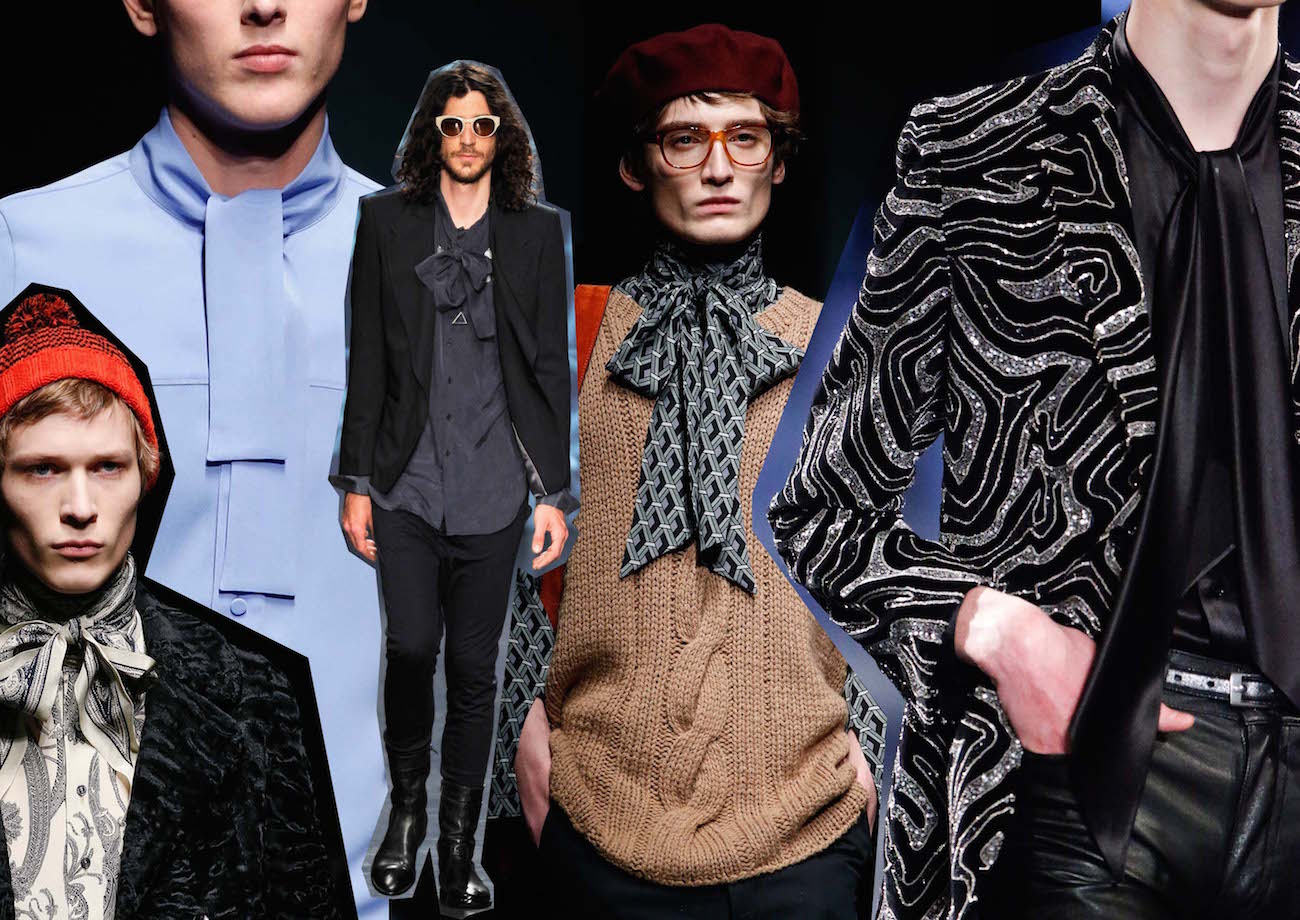 It's NYFW, and that means you've only got the energy and the inclination for very little that doesn't include free cocktails or perseco. I get. But since this particular look has been slaying the runway on men as of late, I couldn't help but wonder, why is it called a pussy bow blouse? While sharing a cab with a friend yesterday I expresses my endearingly curious question. Could it be laughably minimal and possibly too literal of a definition? My mind goes right to the gutter. And in this case I'm right.
Since it's NYFW lets waste no time jumping in with two feet. The pussy bow blouse is not just about a Margaret Thatcher primness.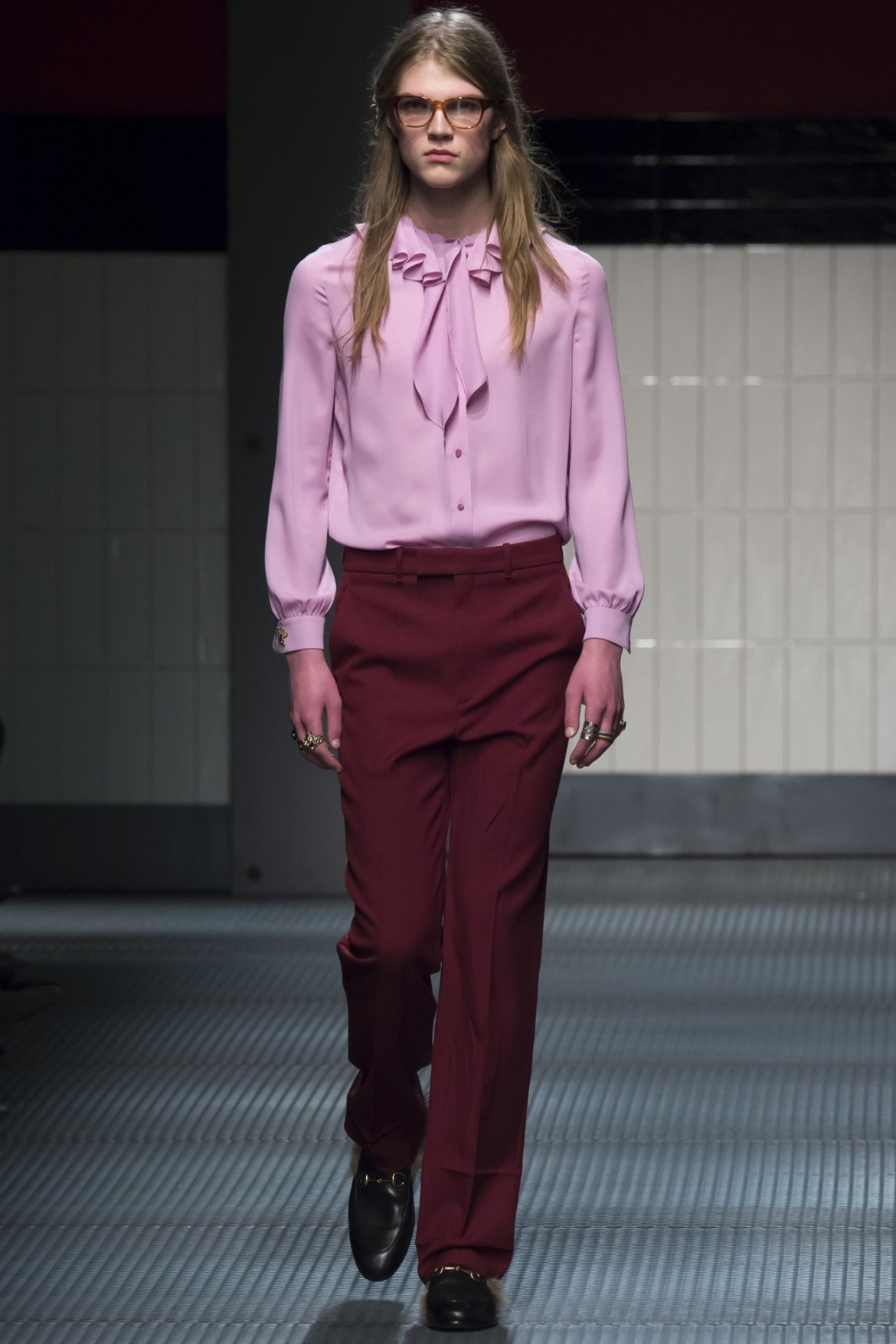 The term "pussy bow" formed in the 20th century as a euphemism for female genitalia. In 30s the St. Petersburg Times created a pattern for an Anne Adams dress that featured a convertible collar which could be worn in four different ways, including as "an intriguingly feminine pussy cat bow tied high under your chin. Essentially it was invented to be some type of "girlie tie".
Later in the 50s designers like Coco Chanel and Yves Saint Laurent adopted the look. It wasn't until the 80s that the pussy bow blouse gained political attention as it become a key look for Margaret Thatcher's image. It also became synonymous with women working in corporate America at the time. True boss ladies and trail blazers fighting of equality in the work place.
Now in 2015 the look is rock-n-roll and is being adopted by men. Designers like Paul Smith, Saint Laurent and Gucci all had men rocking the pussy bow blouse for fall 2015. The ethereal romance of the top has become contagious with gentleman exploring their own languid feminine side forgetting those taboo and sticky concepts of masculinity. Not to mention it's a great way to show your support for executive women who fought and still fight the good fight for equality in the work place.
And because it's still quite the challenge to find these tops in the mens section anywhere, I put together my edit of 5 tops I would wear now.
YOU MAY ALSO LIKE 
WHY MEN NEED TO TALK ABOUT PERIODS