- travel -
24 Hours In Saratoga Springs, NY
In need of a mental detox?
06 . 14 . 19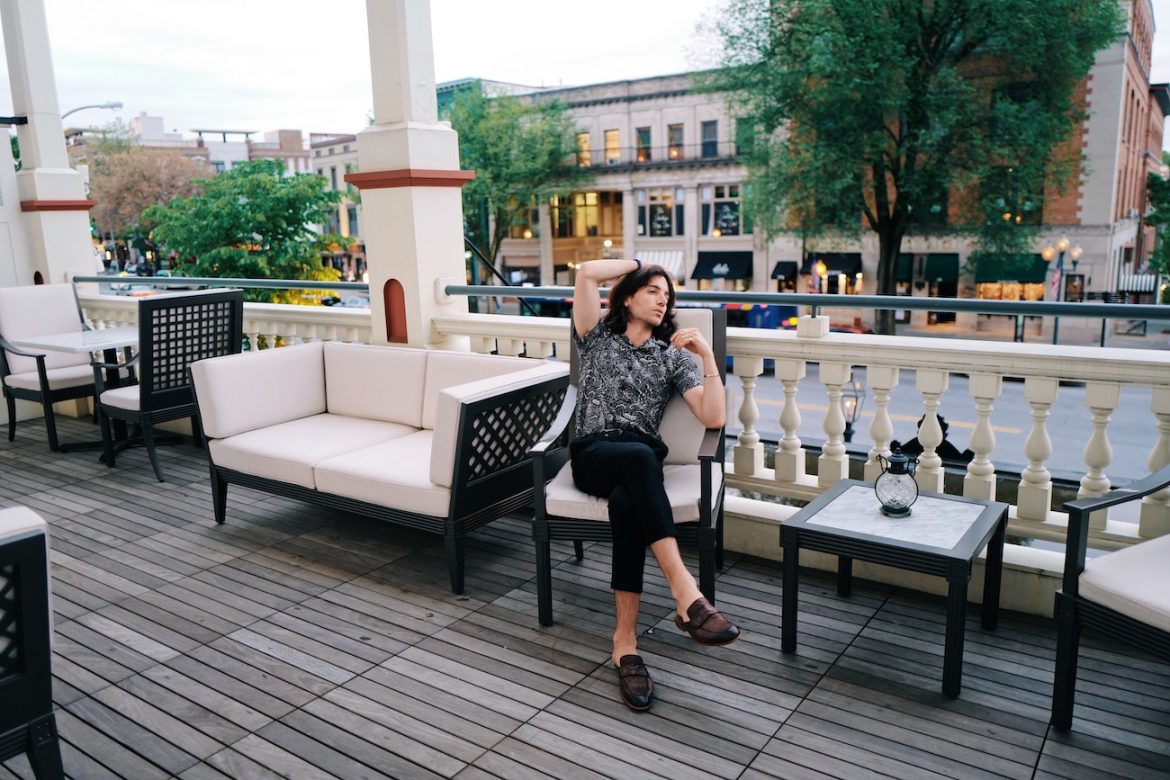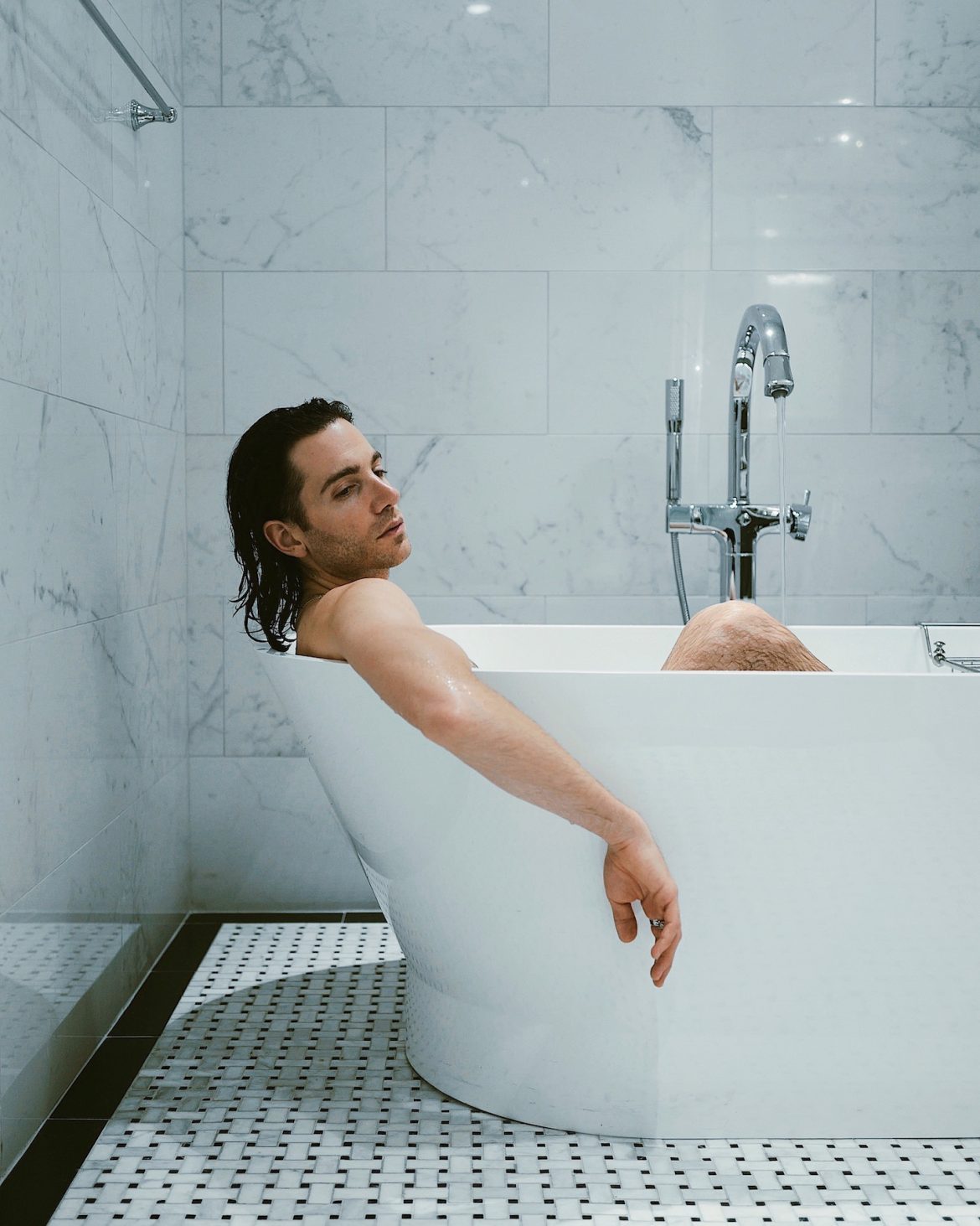 Saratoga Springs offers a great quick escape out the everyday haze of New York City. Just a 3-hour train or car ride outside of NYC, Saratoga Springs has something for everyone. From an incredible food scene to spas and nature hikes, the city is equipped with everything you need for a little mental detox.
I went to Skidmore College which is located directly in the town, so I was able to get introduced to the city at a young age. However, I didn't get to see as much of the town as I wanted being so busy "studying" and all. I was lucky enough to go back recently and see just how incredible Saratoga really is. Here is my 24 Hours In Saratoga Springs, NY guide to the best places to eat, play and stay in the city.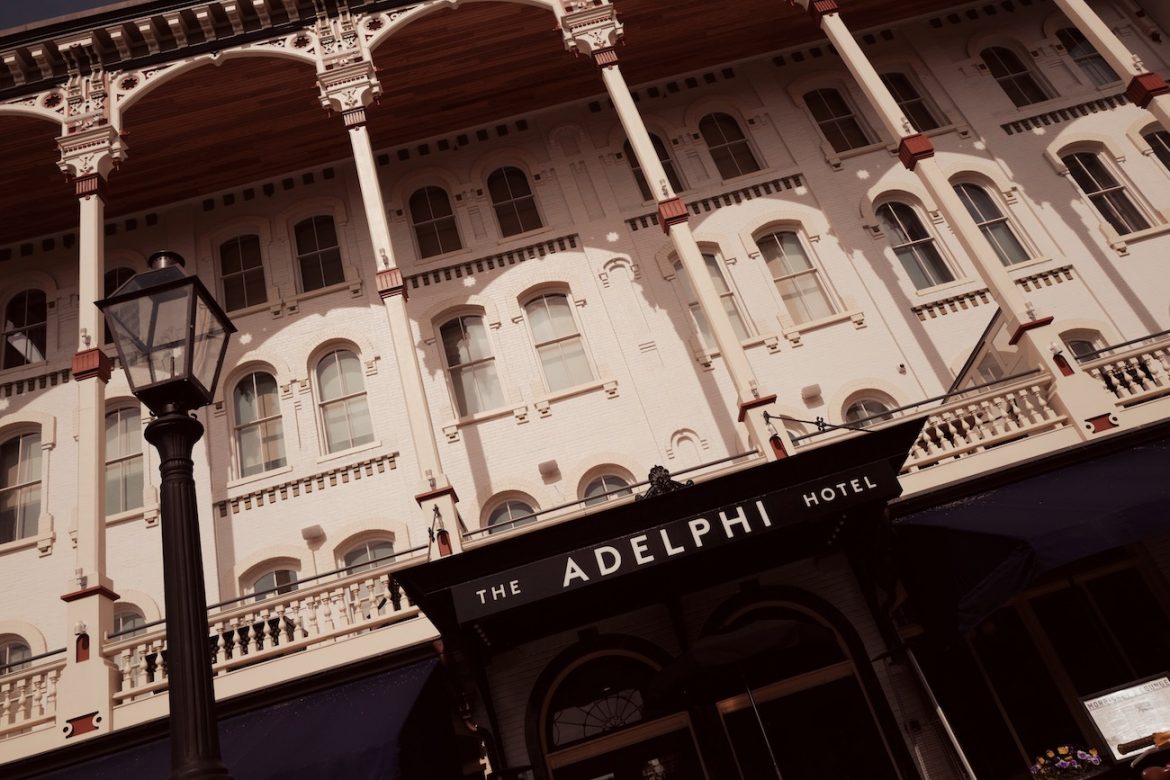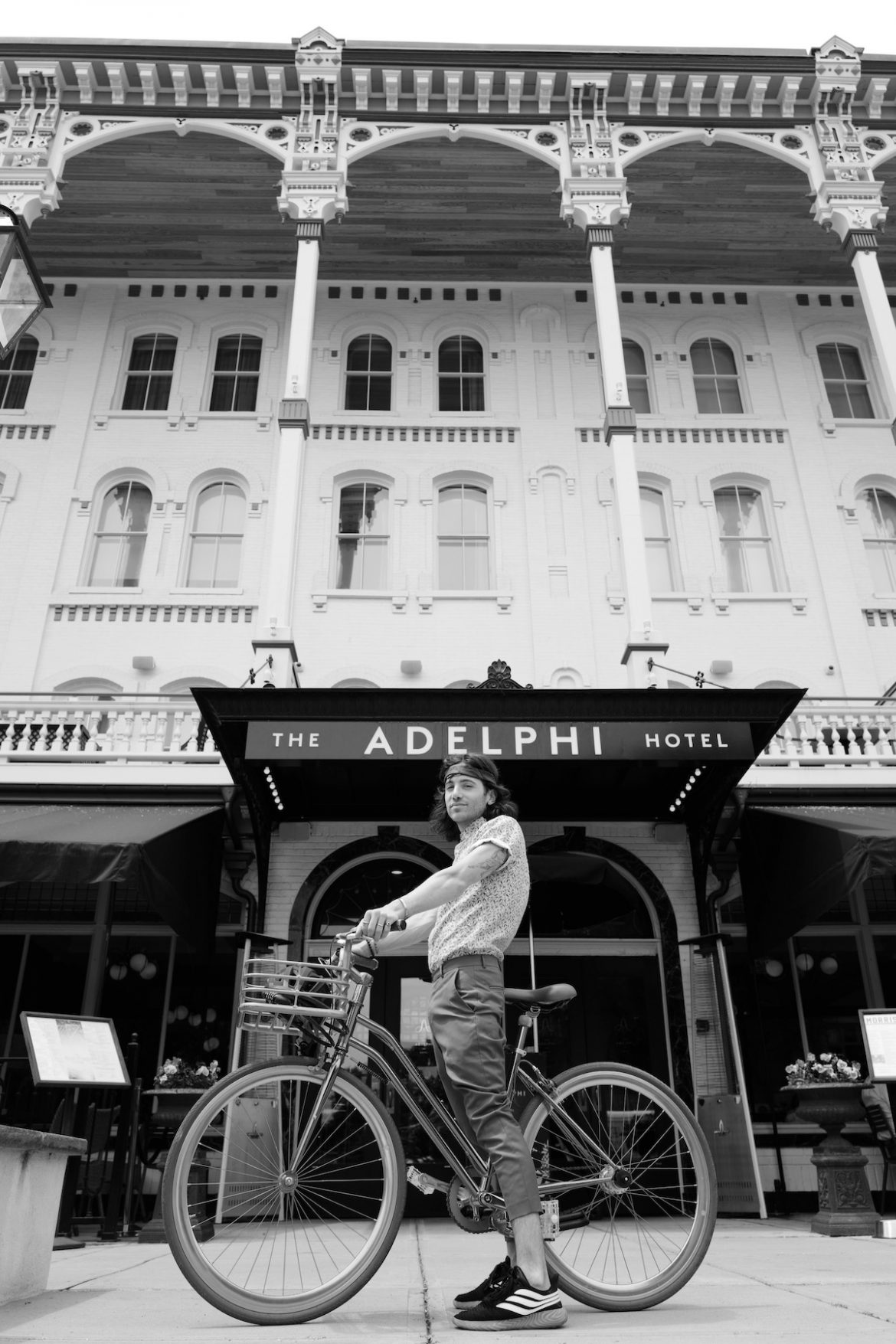 Stay:
The most notable hotel in Saratoga right now is The Adelphi Hotel. This property is a Victorian dream complete with, modern conveniences and bathrooms bigger than most NYC apartments. The hotel took four years and $34 million to be transformed to the gorgeous hotel it is now. Though the property is completely updated, the Victorian charm and design was perfectly kept intact. While this hotel is rooted in luxury it doesn't take itself too seriously and has a wonderful quirky charm that can be seen throughout.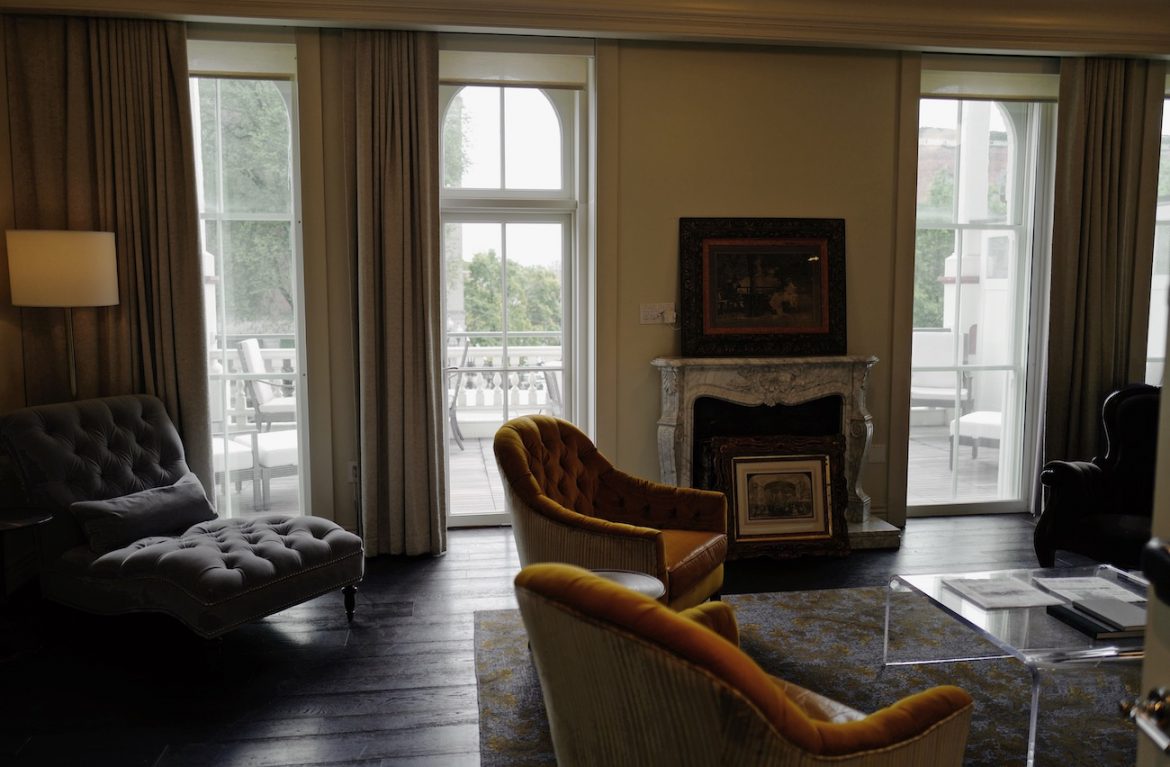 Eat:
When you do venture out of your extremely comfortable and beautiful room, you will find a large number of tasty spots to eat at in town. Although quite small, Saratoga Springs offers up some of the best food in the state of New York.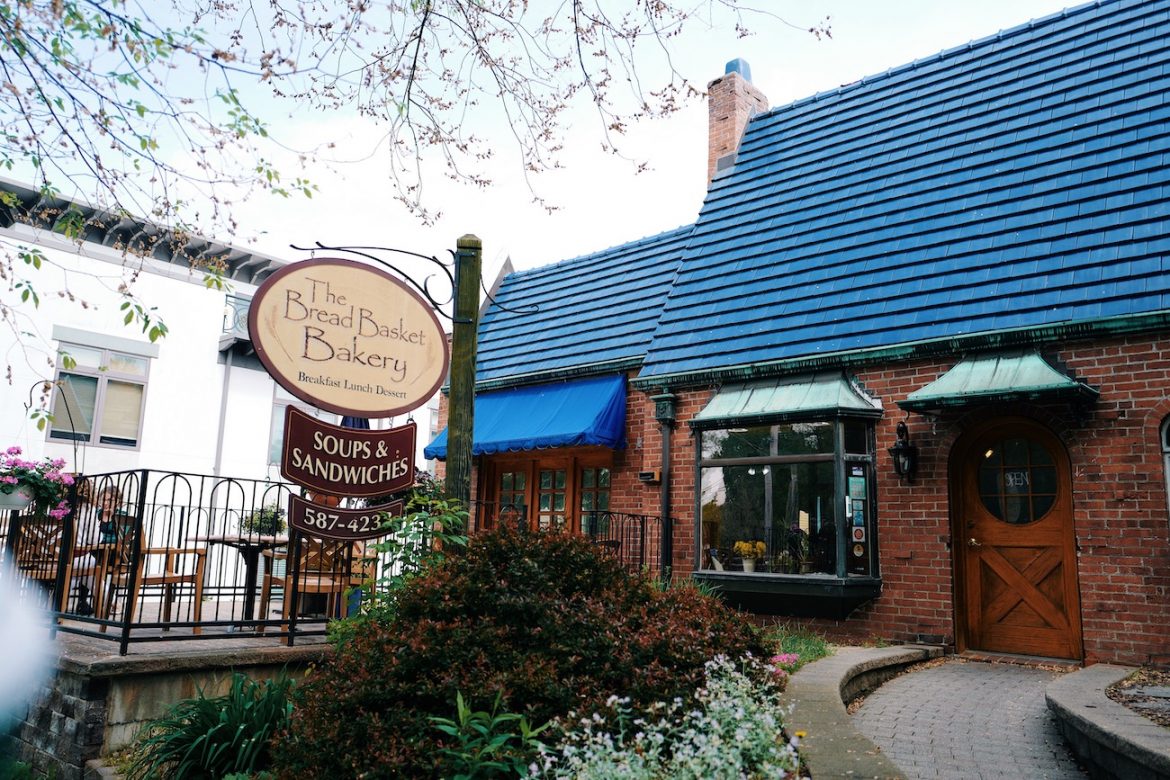 Located in a cottage that appears to be out of a fairytale, Bread Basket is a bakery that serves up some of the best bread I have ever had.
Putnam Market is an adorable market in town that has anything you may need for a great breakfast or lunch. Be sure to check out their wine shop located right next door. The selection is quite impressive and if you are confused about what bottle to get the owner will gladly help you select a bottle while regaling you with colorful stories of her last trip to Italy.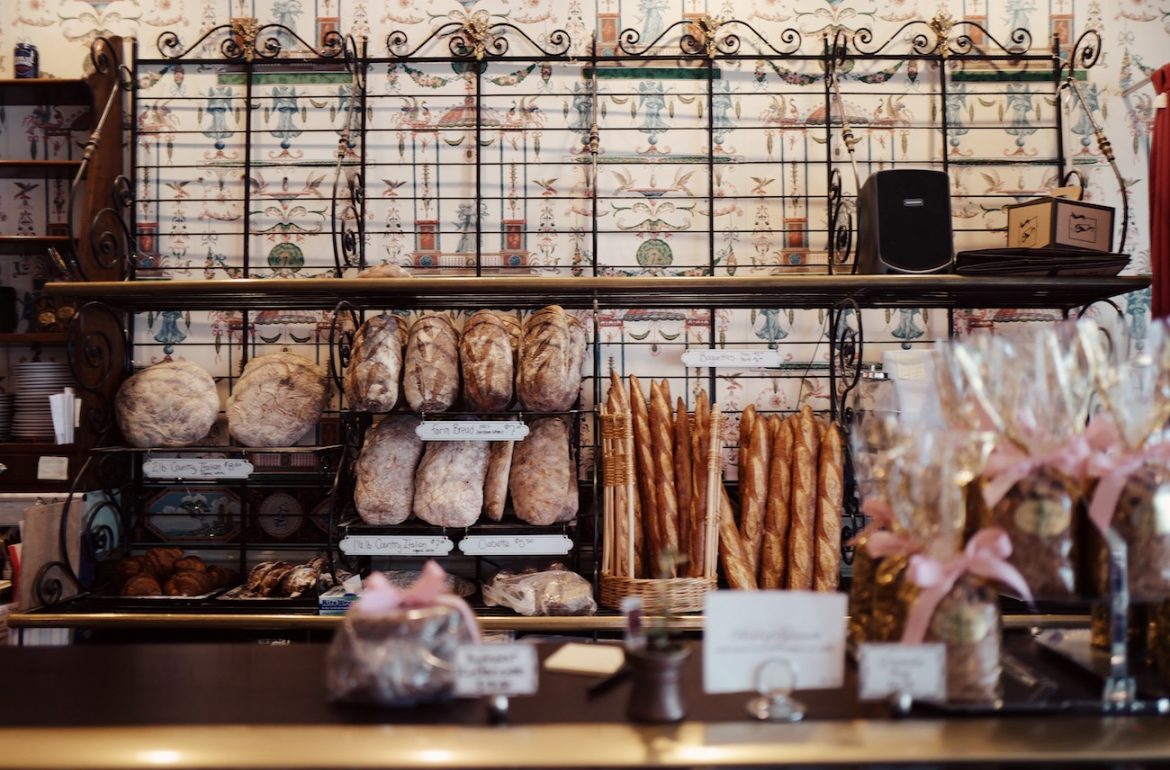 If you develop a craving for great European food after that conversation, head to Mrs.London's. Molly O'Neil wrote in the New York Times that "Mrs. London's would be much more at home on the Right Bank of Paris than in a resort town upstate." This cafe is incredibly charming and is rooted in the French culinary tradition – offering fresh breads, tarts and so much more. It is really out of a French dream. Mrs. London's is one of my favorite locations in Saratoga.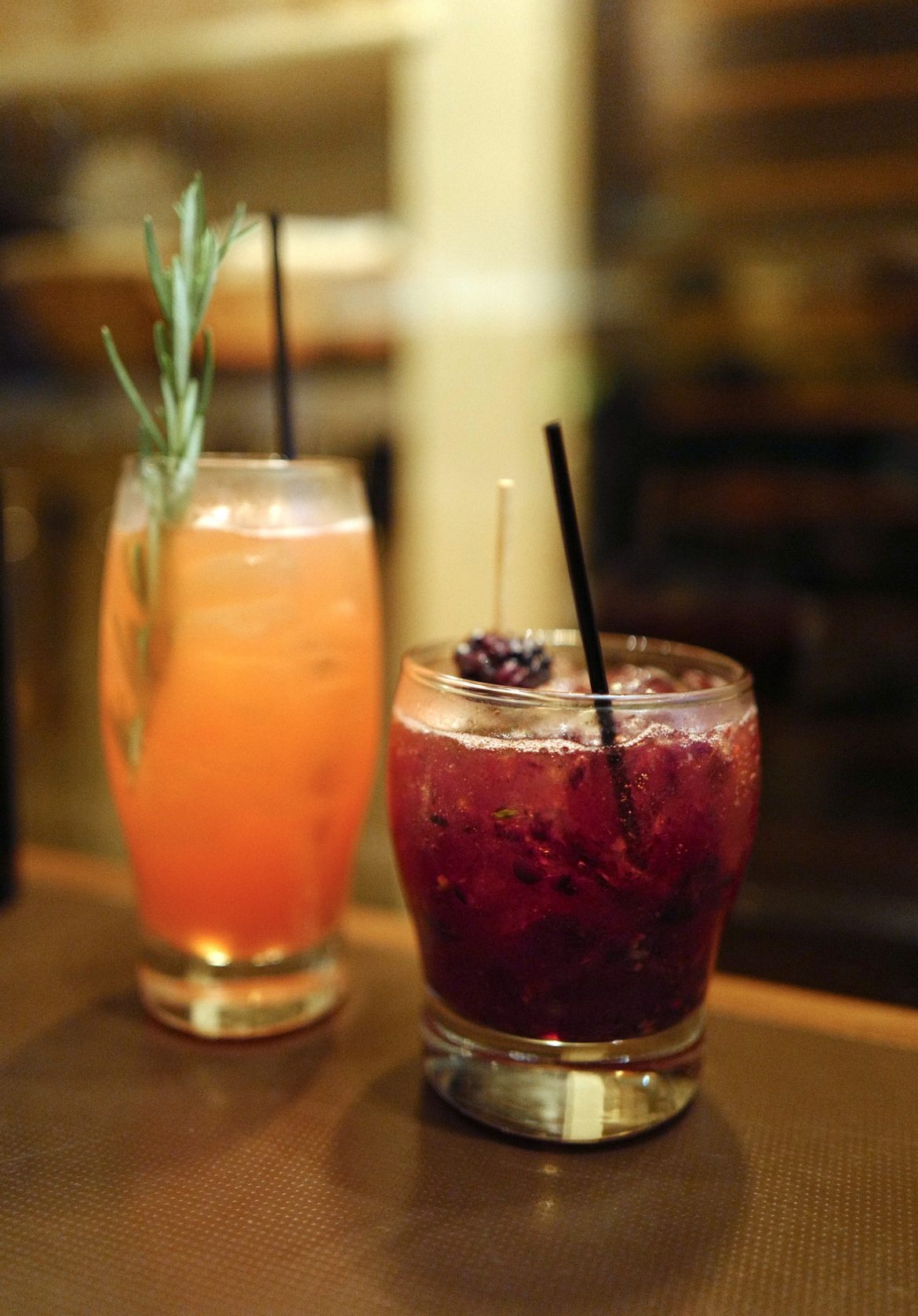 If you love Mrs. London's be sure to check out Max London's located right next door. This restaurant is decorated with sleek woven chairs, mirrored walls and a rustic chic ambiance. The dinner menu is divided into small plates, pizzas, pasta, and salads. Their cocktails are delicious and made of fresh and local ingredients.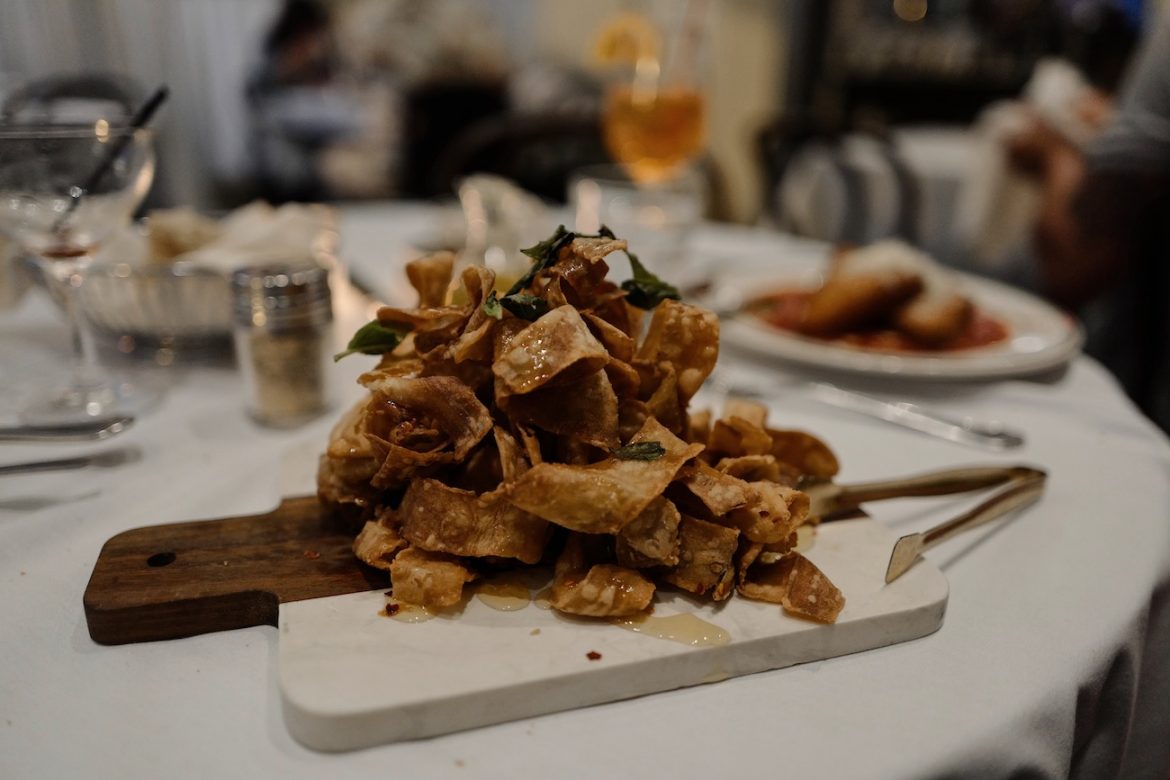 For some true Italian charm and delicious pasta, head to Solevo Kitchen & Social. The eggplant creations here are truly amazing and all the pasta is made fresh in house and will leave you feeling a new level of satisfied.
In between meals head to Uncommon Grounds for a caffeine pick me up. The café makes amazing and freshly roasted coffee and bagels.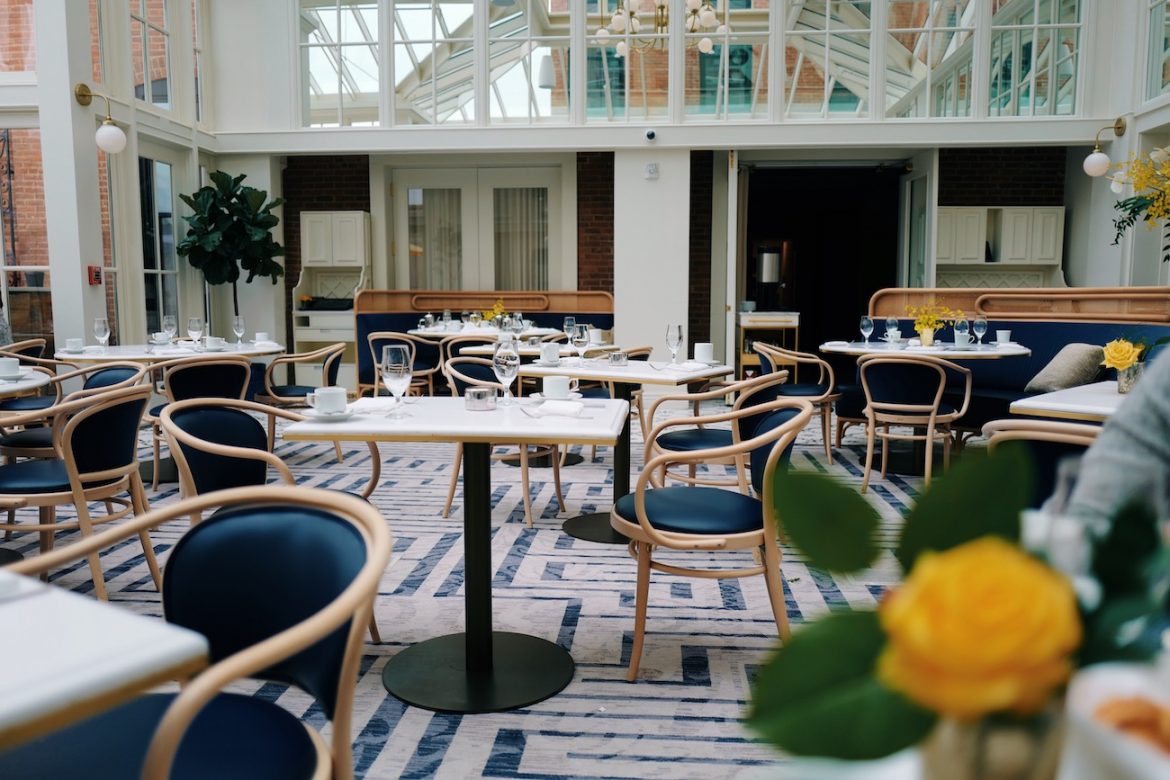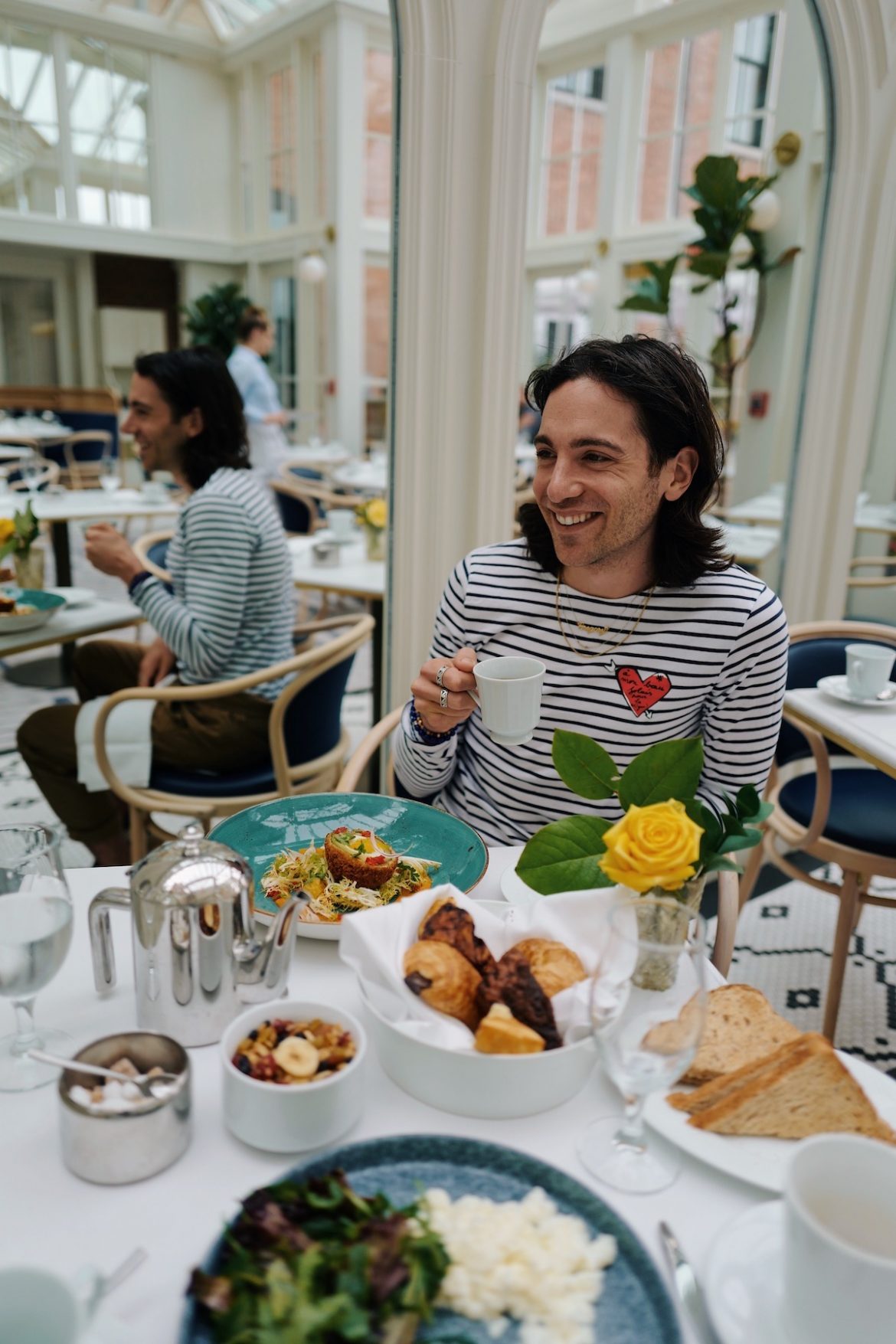 Head back to the Adelphi Hotel for dinner and check out Blue Hen, a new restaurant located in the Adelphi. Blue Hen by David Burke offers an eclectic selection of breakfast, brunch and dinner options. The gorgeous light-drenched restaurant is decorated with relaxed light English style furniture. Large mirrors and a glass ceiling fill the room with rays of sunlight, allowing you to perfectly relax while enjoying delicious creations by Marc Plessis, the Blue Hen's French-born, Kentucky-raised chef.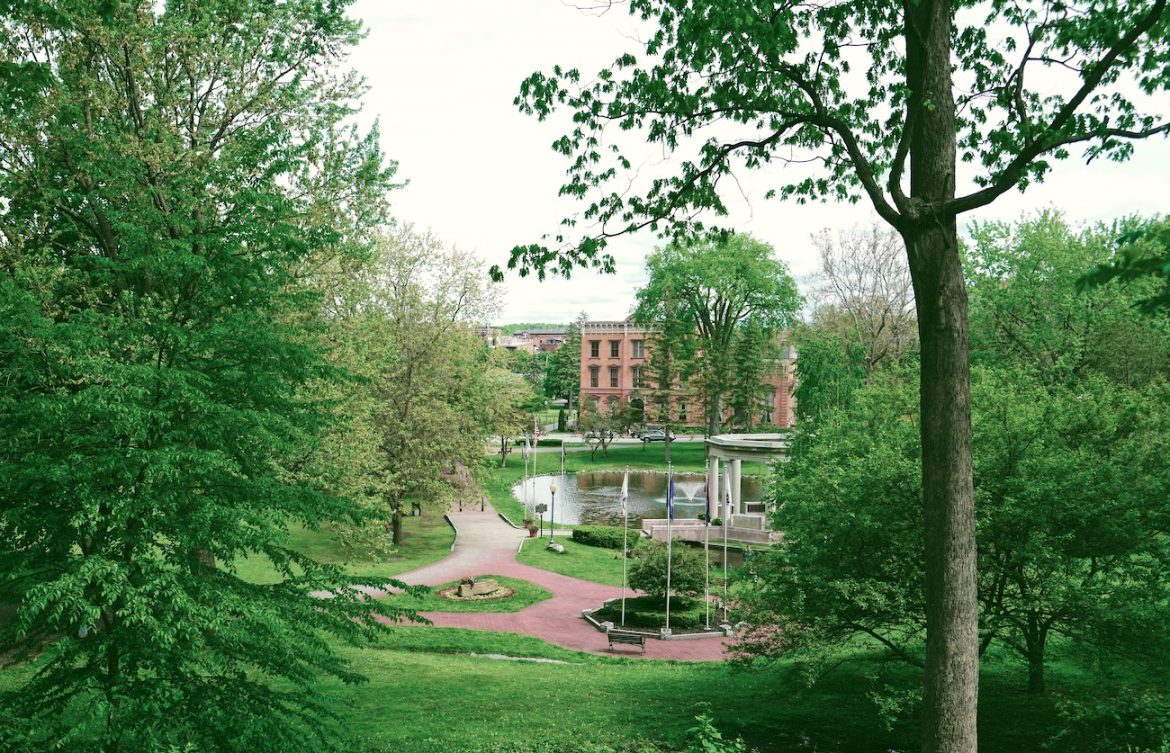 Activities: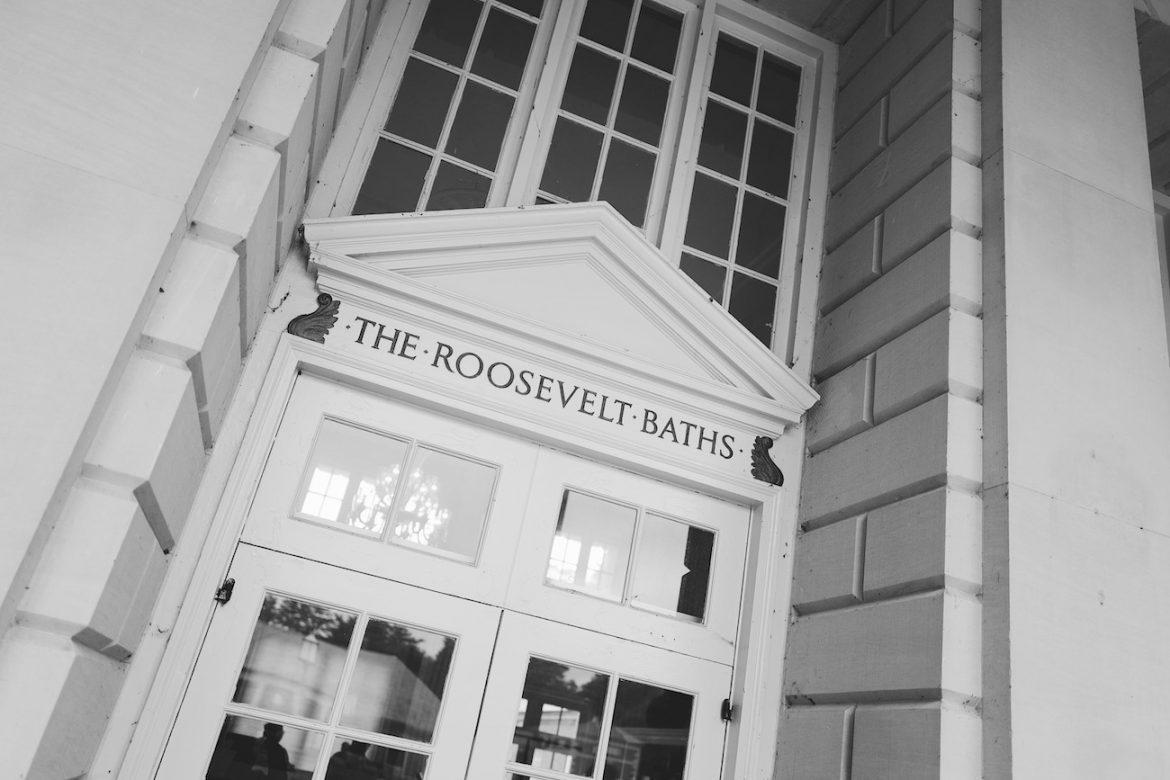 When you're not eating, there are a number of activities to take part in. The Roosevelt Spa is a piece of NY history that is too good to pass up. Established in 1935, the Roosevelt Baths & Saratoga Springs Spa resort allows you to experience natural healing treatments from its heyday. Guests can submerge in original bathtubs from the '30s featuring mineral water taken from underground springsand connect in Saratoga's signature water wonder.
As I said, I went to Skidmore College so I love walking around the grounds and reminiscing. However, even if you have no ties to the college the grounds are beautiful and make for a perfect afternoon stroll. Be sure to check out the Tang Museum located on the campus.
If you are in the market for an escape, head to Saratoga and get lost in the magic of a small town with extraordinary food.