- travel -
Between Two Plates: La Sirena
On the menu today – a dusty pink suit, Givenchy boots and pesto lasagna.
10 . 06 . 16
IT HAS HAPPENED. We here at Oyster Colored Velvet have finally merged fashion and food into one convenient post for your viewing delight. 
I tend to say that multitasking is overrated, mostly because it's a tidy excuse to get out of things that I really do not want to do. Like no, I cannot text you back, I am in the middle of binge watching Murder She Wrote and if I stope watching I will totally lose the story line. No, I cannot change answer your email right now, I am indisposed while contemplating my next purchase.
My only multi-tasking exception comes in eating and fashion form. I think it's nice to conduct a shoot while having dinner.  See the slideshow above?
For starters, it allows you to compartmentalize your life in a way that may feel otherwise unrealistic. So without further ado, I present you with Between Two Plates. A lot can happen between two plates. 
First up La Sirena.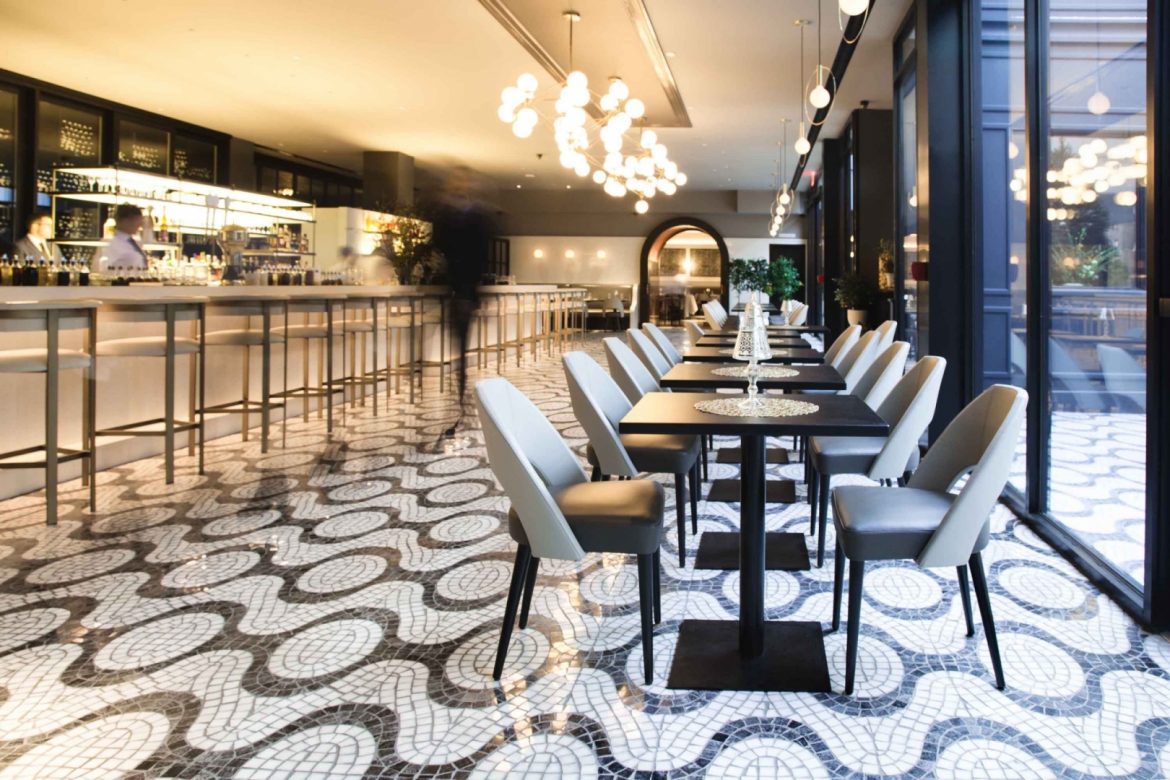 The food:
La Sirena, is a creation by Mario Batali and Joe Bastianich and takes form in a trattoria-style Italian restaurant. It sits like a mythical cruise ship at the Maritime Hotel. The beautiful bar offers up bold and well-made cocktails (The Sirena Spritz is a cool and crisp take on his Aperol cousin). The pesto lasagna is delightful packed with a unique punch. Spicy corn seems out of place, but you stop questioning its presence after your first bite. The desert is wonderfully pleasant and mood elevating.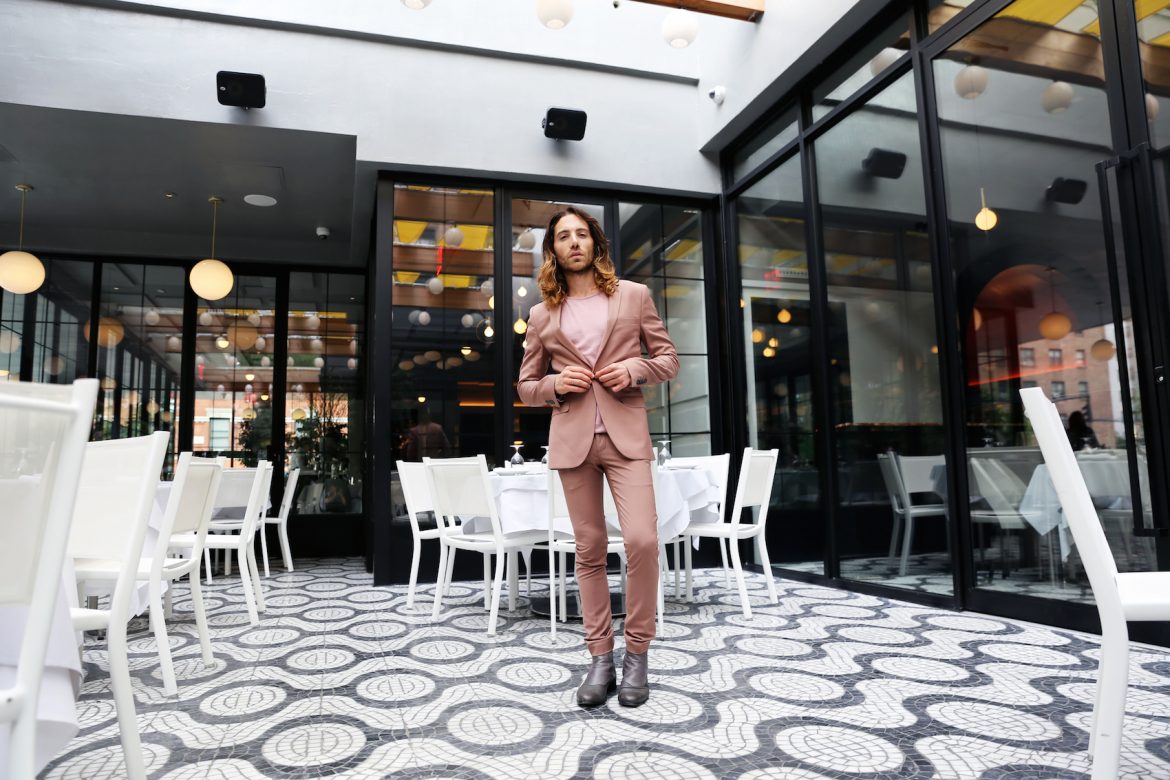 (Suit: Topman, Boots: Givenchy) 
The look:
The wardrobe transition is officially upon us. One of my favorite things to play with during this time of year aside from texture, is color. This dusty pink suit is a great transitional look for fall and a wonderful and unexpected way to pop. I styled it monochromatically with a matching knit t-shirt also from Topman. I kept the muted tone with my footwear selection choosing a pair of grey boots by Givenchy.