- travel -
Escape To Alcatraz And Explore "Blossom" By Ai Weiwei
A dirty toilet never looked to delicate.
11 . 18 . 14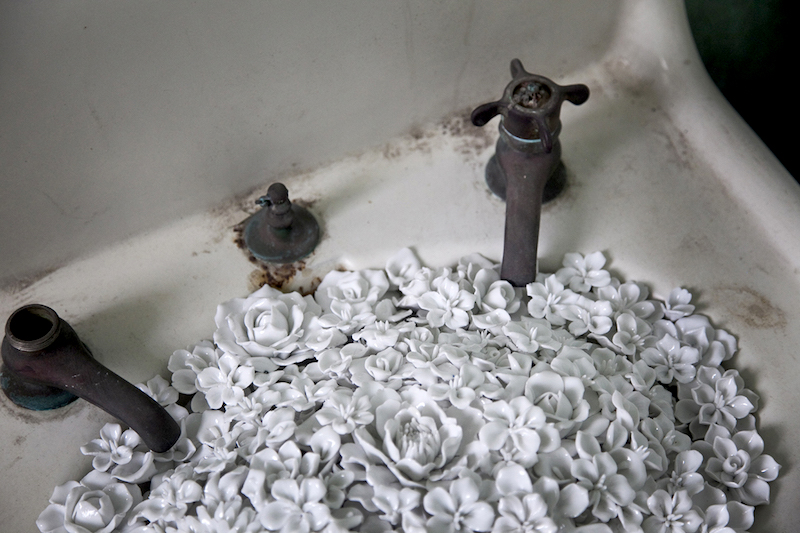 Ai Weiwei may just put Oxiclean out of business or at least will inspire a way around bathroom cleaning. 
Flowers blossoming from rusted toilet bowls, dirty sinks and bathtubs are part of Ai Weiwei's seven-part installation series on Alcatraz Island. The Chinese artist/activist has brought a certain refined delicacy to each defunct fixture with an abundance of porcelain flowers, which express the frailty of the human condition when trapped in solitude. The works become even more dominant with the knowledge that Weiwei himself was under arrest in 2011, for 81 days.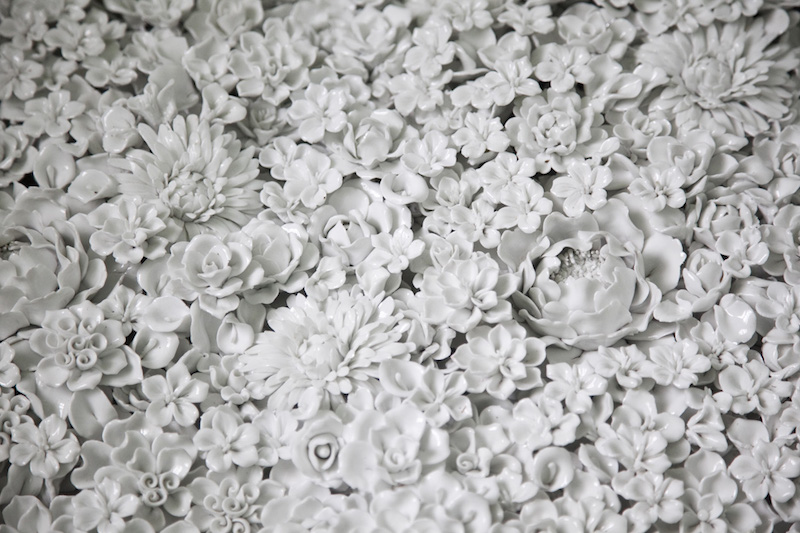 With this exhibit Ai Weiwei aims to expand our understanding of "the purpose of art, which is the fight for freedom." He goes on, "The misconception of totalitarianism is that freedom can be imprisoned. This is not the case. When you constrain freedom, freedom will take flight and land on a windowsill."
Other interpretations have suggested a political theme speaking to China's 1956 "Hundred Flowers Campaign," where the government briefly allowed free expression on the communist regime that was then cut short by an attack on dissidents.
I think there's a certain beauty that blossoms when one is completely alone. Letters To A Young Poet by Rainer Maria Rilke discussed this in detail and helped my to appreciate the importance of being removed.
I find solitude to be gorgeous. Whatever that means. Silence is striking and empowering and artistic. I am slowly learning that staying in does not always equate to laziness and a chance to catch up on my vanity. But by the same token, solitude does not always equate to perfection. I do end up looking in the mirror a lot. So what? But I think this is exactly another idea Ai Weiwei may be exploring.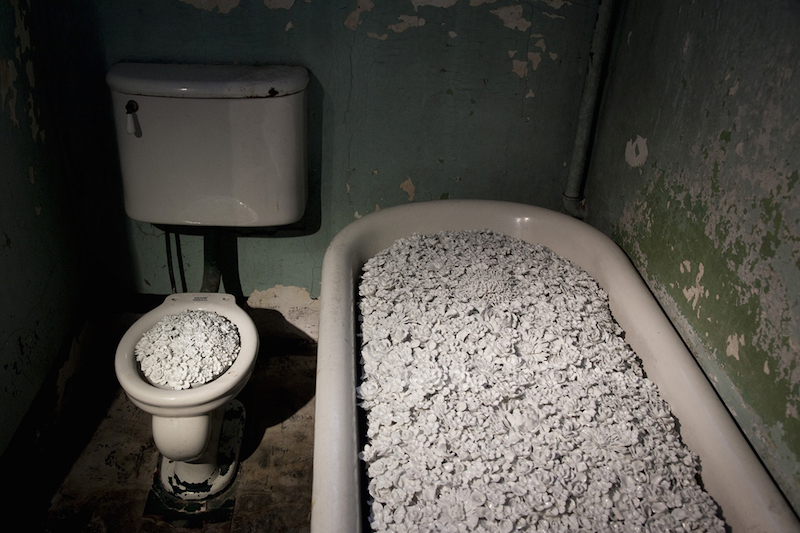 "Blossom" is a part of WeiWei's art exhibition @Large at Alcatraz Island in San Francisco, and will run through April 26, 2015.