- travel -
Please Maison Kitsuné, Call Me Madame
Sometimes it just sounds sweeter then sir.
10 . 03 . 14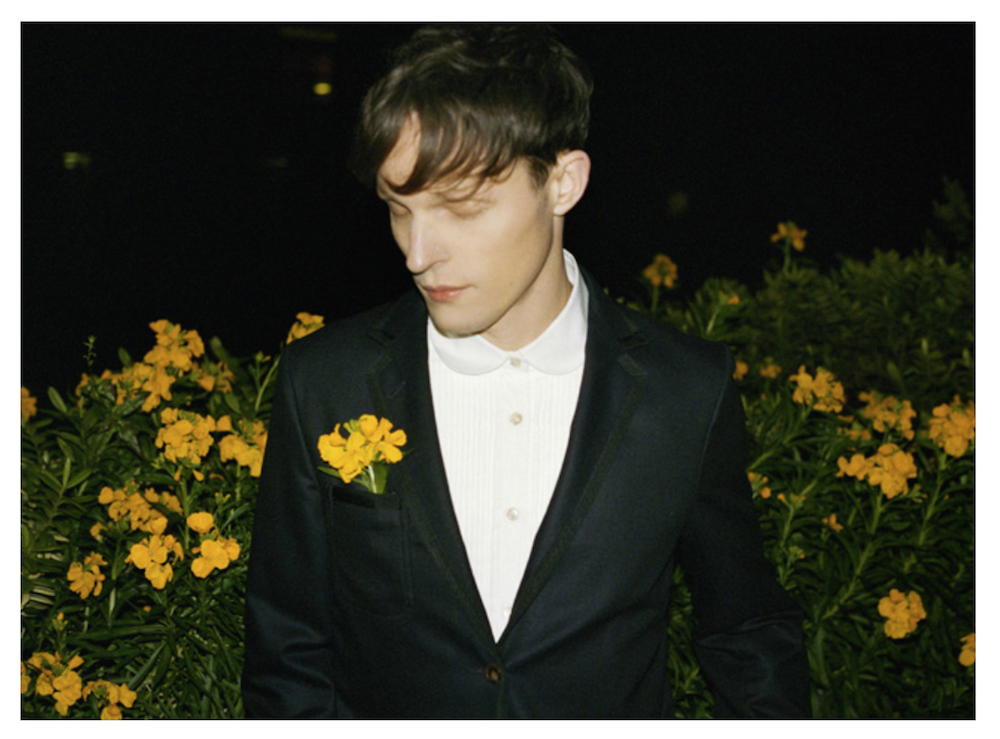 Although Maison Kitsuné just opened a second Parisian residence, the shop and I have a lot in common today: we both spent our night on East Broadway admiring passerbyers fall looks, have a love connection to Daft Punk and feel men should be donning a sweatshirt that says "Madame". I'm still working on my first Parisian flat.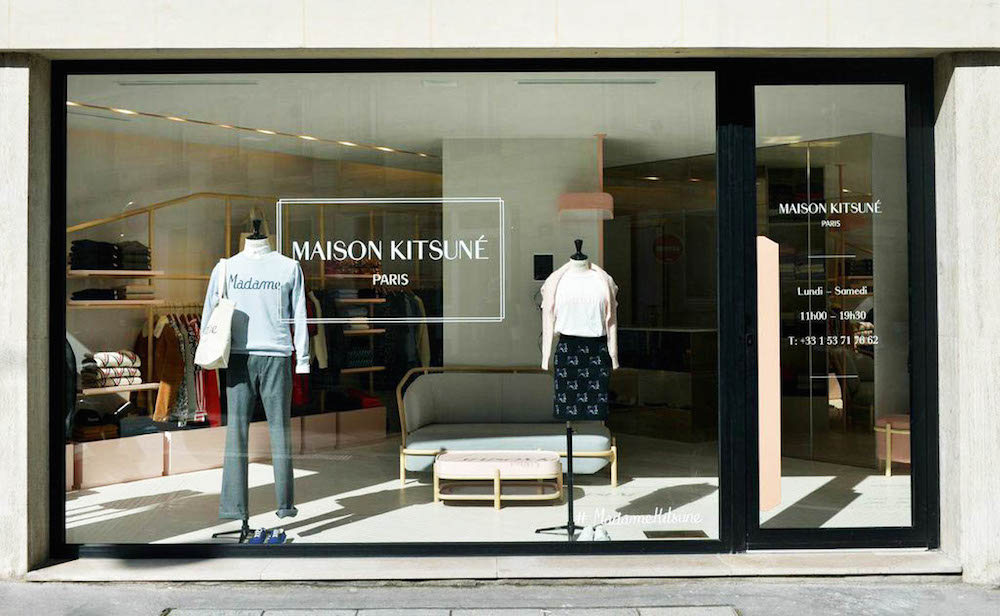 Guys, have you ever felt more like a Madame then a Sir? Not in a sex altering or let me try these heels on for a second kind of way, just in the sense that some days you don't want all the masculine connotations that are welded to the term sir.
Last night after my little people watching stint I spent the evening on a black shag rug poring over my October magazine collections, drinking champagne out of my Great Grandmother's crystal glass and draped in a yellow paisley print throw. This is the kind of Madame sensibility I am talking about.
I also used the time to plot and plan my next trip. I'm thinking Pairs – they say it's always a good idea. While investigating the potential trip I discovered that Maison Kitsuné opened a new store in Pairs.
For those unfamiliar with this gem, it is the brainchild of Gildas Loaëc, who was at the time manager and artistic director of Daft Punk, and the architect Masaya Kuroki, who switched to fashion design. The shop blends a sleekness and modern luxury intermingling music whenever they can.
While the new boutique opening is pretty rad, I'm more exited about Maison Kitsuné new "Madame" capsule collection, designed specifically for the opening. Created by Gildas Loaëc and Masaya Kuroki, co-founders and Creative Directors, this capsule collection consists of an embroidered sweatshirt, t-shirt and tote bag, all staple items for fall activities. Imagine pumpkin picking in powder pink Madame print shirt? Yes please.
The "Madame" capsule collection is available exclusively at 38, rue Madame, 75006, Paris, and for those of us not in the city of lights, head to www.maisonkitsune.fr.