- travel -
Between Two Plates: Coco Pazzo
On the menu today: a tan suit, yellow leather boots and cacio e pepe.
10 . 22 . 18
IT HAS HAPPENED. We here at Oyster Colored Velvet have finally merged fashion and food into one convenient post for your viewing delight. 
I tend to say that multitasking is overrated, mostly because it's a tidy excuse to get out of things that I really do not want to do. Like no, I cannot text you back, I am in the middle of binge watching Murder She Wrote and if I stop watching I will totally lose the story line. No, I cannot answer your email right now, I am indisposed while contemplating my next purchase.
My only multi-tasking exception comes in eating and fashion form. I think it's nice to conduct a shoot while having dinner.  See the slideshow above.
For starters, it allows me to compartmentalize my life in a way that may feel otherwise unrealistic. So without further ado, I present you with Between Two Plates. A lot can happen between two plates. 
Now serving up Coco Pazzo.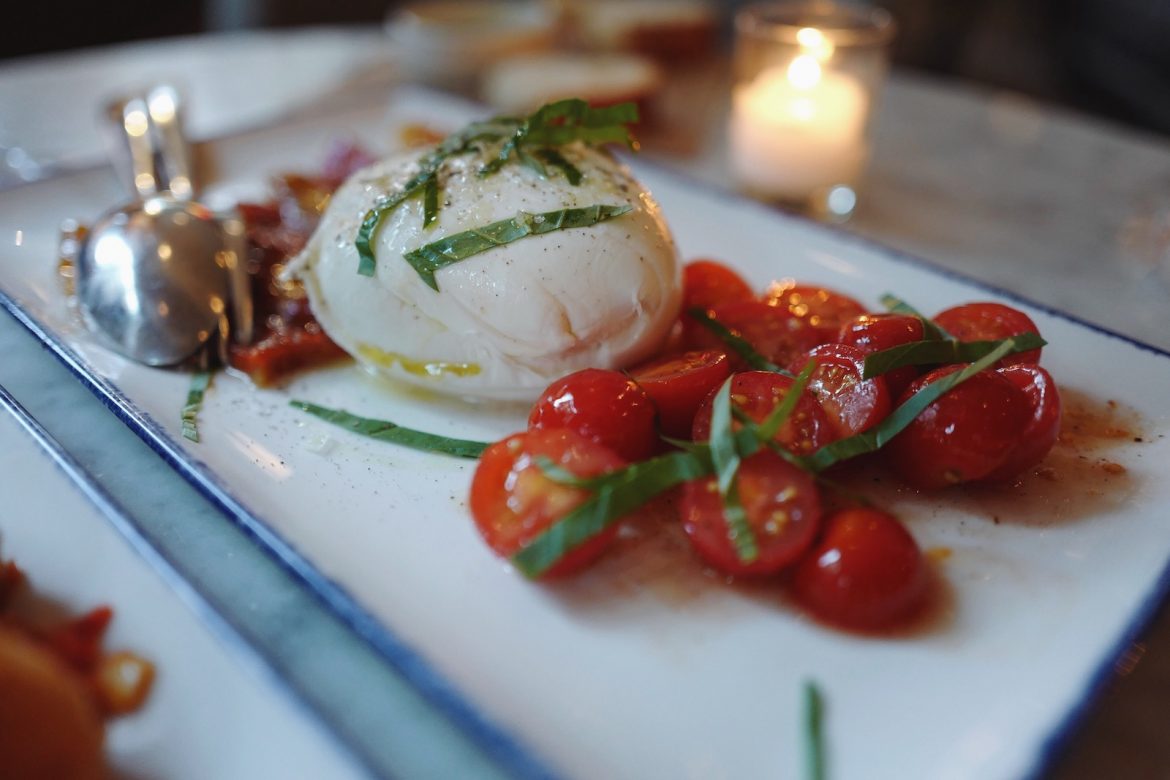 The food:
Restaurateur and chef Pino Luongo has created a Tuscan gem on Prince Street in SoHo. Luongo and his business partner, Alessandro Bandini, created Coco Pazzo, a brightly windowed contemporary take on that Tuscan farmhouse in the heart of SoHo, NY.  The menu's split by salad, antipasti, pasta, and entrees. Blue-plate specials of Italian cuisine include cacio e pepe and a four cheese pasta that will leave you feeling an entirely new level of satisfied.  Ask for the special and pray that the arancini, rice balls are on the menus that night. They are pure magic. The cocktails are just as imaginative and delicious as the food. Sip on a perfectly mixed Aperol Spritz or go for The Muse made of Bulleit Rye, Amaro Averna, Cointreau and Honey for a special kick. Order the perfectly delicate and light peach souffle for dessert. Luongo insists that it's how he ate growing up in Tuscany, and you will leave wishing you did also. Click here for more on this charming Italian spot.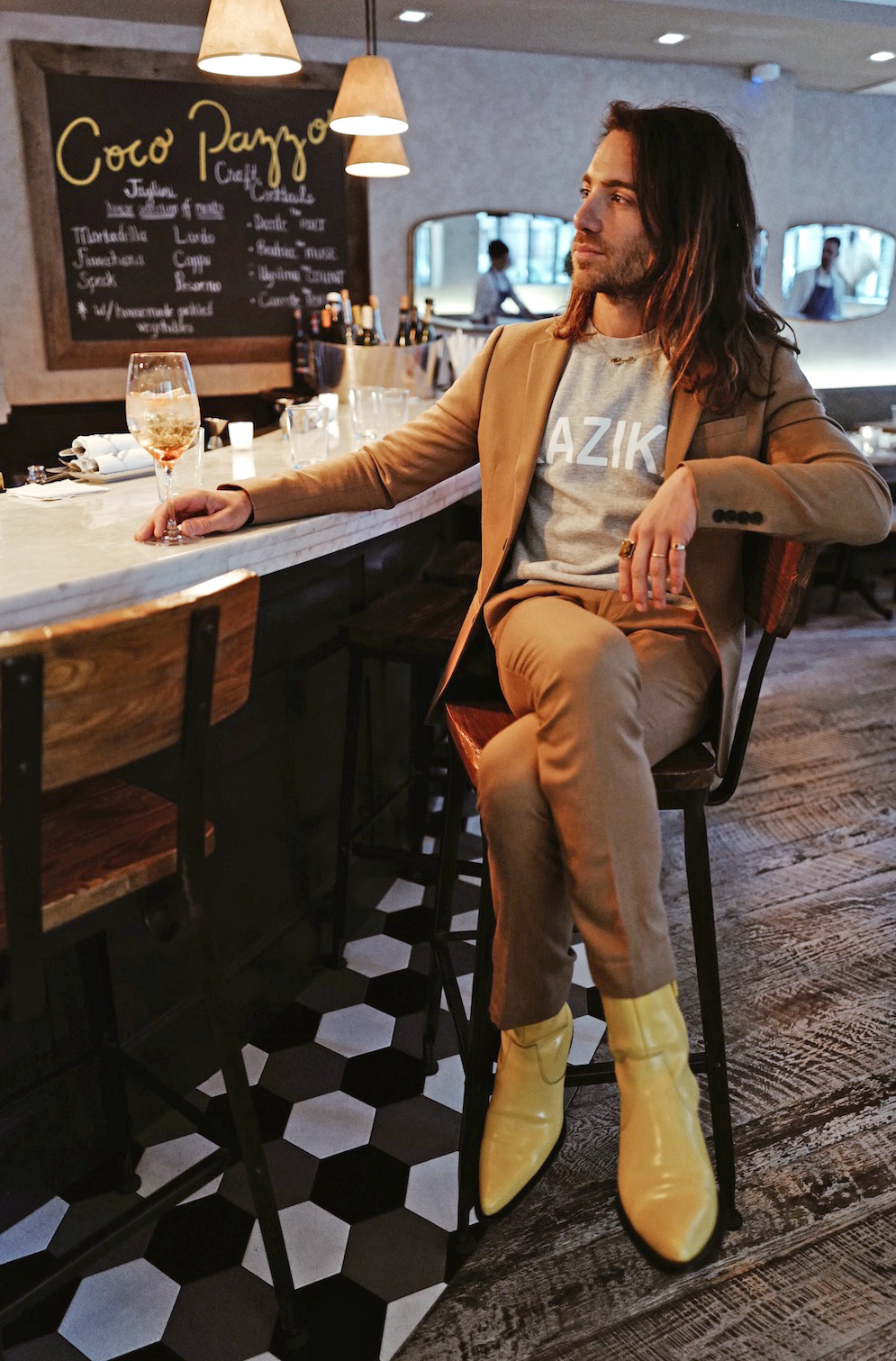 (Suit: Topman/ Shirt: Vintage/ Boots: Calvin Klien) 
The Look:
Mimicking the homey, Italian vibe of the restaurant I styled a tan suit with a grey sweatshirt. I decided the only way to wear a tan suit this season  without looking like I was a 4th grade substitute teach was to style them with 2 contrasting items. By opting for a sweatshirt instead of a button-down and incorporating bold accessories like a bright yellow pair of Calvin Klein boots, I was able to establish the ideal amount of contrast between substitute teacher and not.