- lifestyle -
6 Reasons Why Clothing Is Dead
Because looking naked is the only trend that matters in when it's 20 below outside.
02 . 26 . 15
Do you remember what it feels like to be almost totally naked outside during spring and summer? When the breeze gently twirls past your bare abdomen? No? Well neither do I.
We are at the peak of winter. Sigh. I talk about the weather too much as of late. If this were a date you would have already let me know you have to run after receiving a text from your friend reading, "something bad happened." Allow me to take a break from complaining about how annoying February is for a moment to admit that technically speaking, spring is going to be here soon.
Although not Soon-ish enough, according to that groundhog, to wear any of these looks outdoors. Unless your into frost bite in your neither regions.
Let's clear something up – clothing is over, a thing of the past, something archaic that used to have 2 entire months annually dedicated to revealing new ways to wear it. We are so fed up with the heavy winter coats and chunky knits that going bare is a kind of fresh rebellion against mother nature.
It also is a sign of class. Showing skin in the winter seems to say "I don't need to dress warmly because my skin is only exposed to the elements when I'm walking from my chauffeured car to a building."
Here are 6 reasons clothing is dead.
1. Kanye West's collaboration with Adidas during New York Fashion Week when he put models in flesh-colored bodysuits and called it fashion, in front of Anna Wintour.
2. Rick Owens peek-a-boo penis display during the Paris Mens Shows.
3. Balmain creative director Olivier Rousteing appears nude on the cover of the March issue of French magazine Têtu.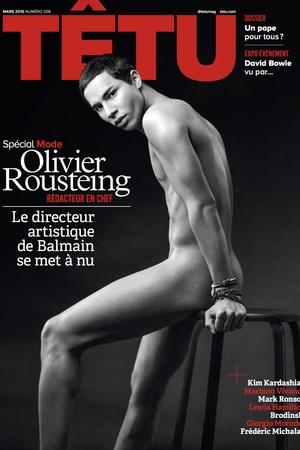 4. Also despite it being the Fall/ Winter showings, there was more skin flashed at New York Fashion Week than ever before.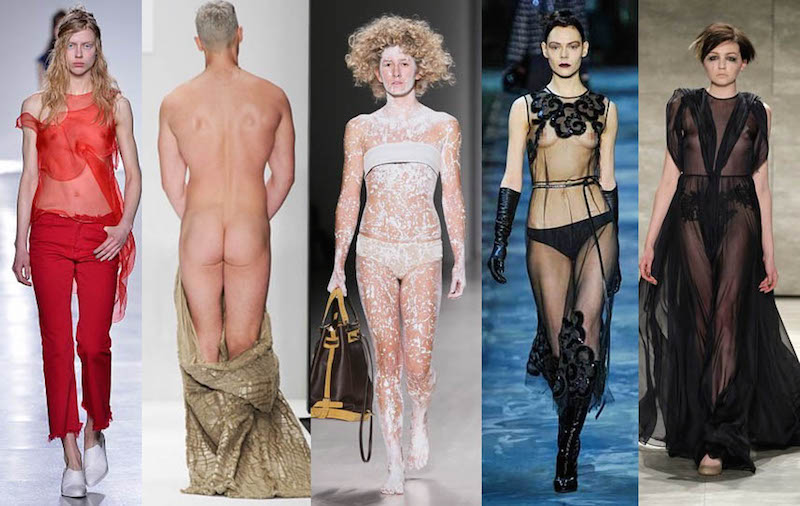 5. '50 Shades of Grey' is in theaters, although NYFW had for nudity then the film.
6. Gold snake penis accessories are now a thing. Your gratitude to MT Costello.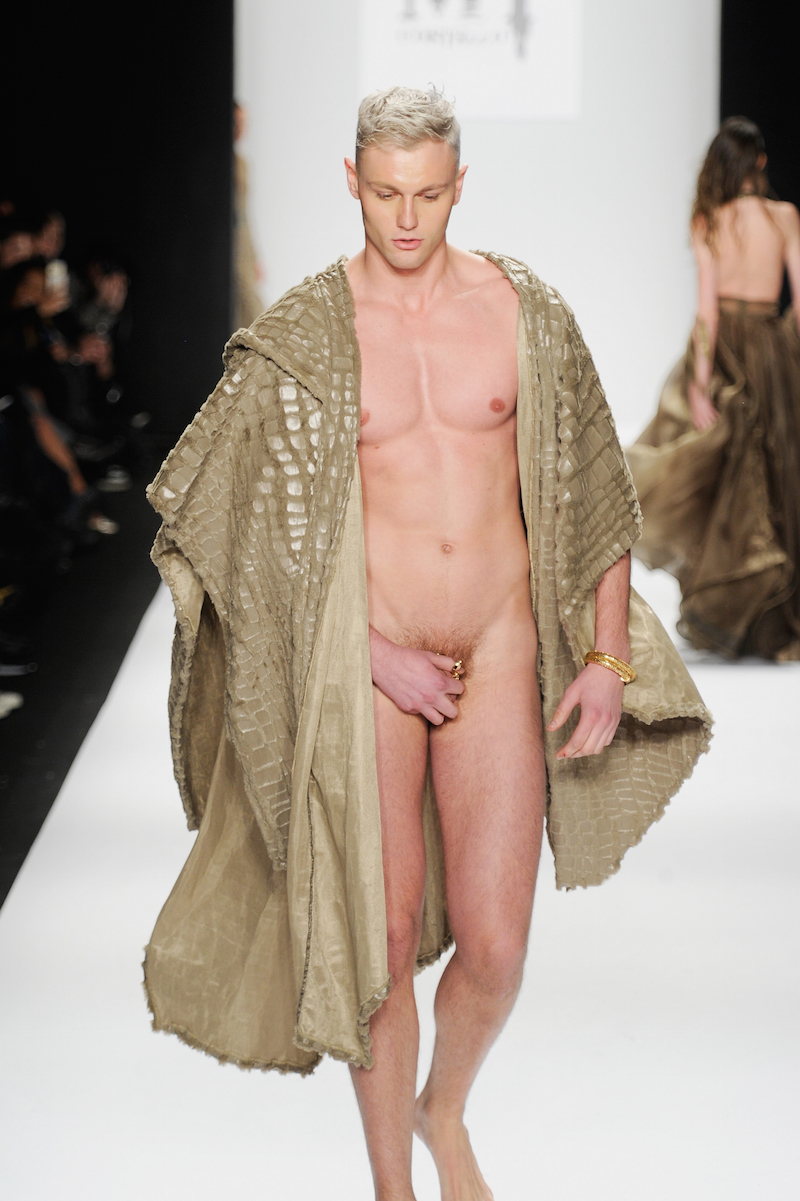 – YOU MAY ALSO LIKE –
BATTLING WINTER BLUES IN DENIM
23 FALL 2015 NYFW LOOKS TO BORROW FROM THE GIRLS